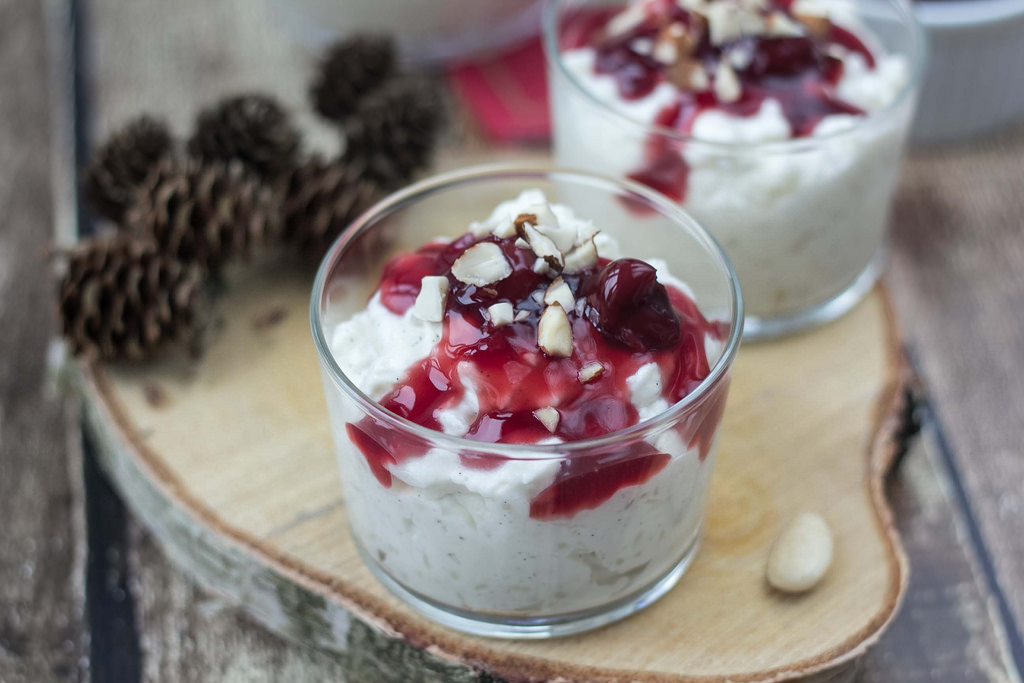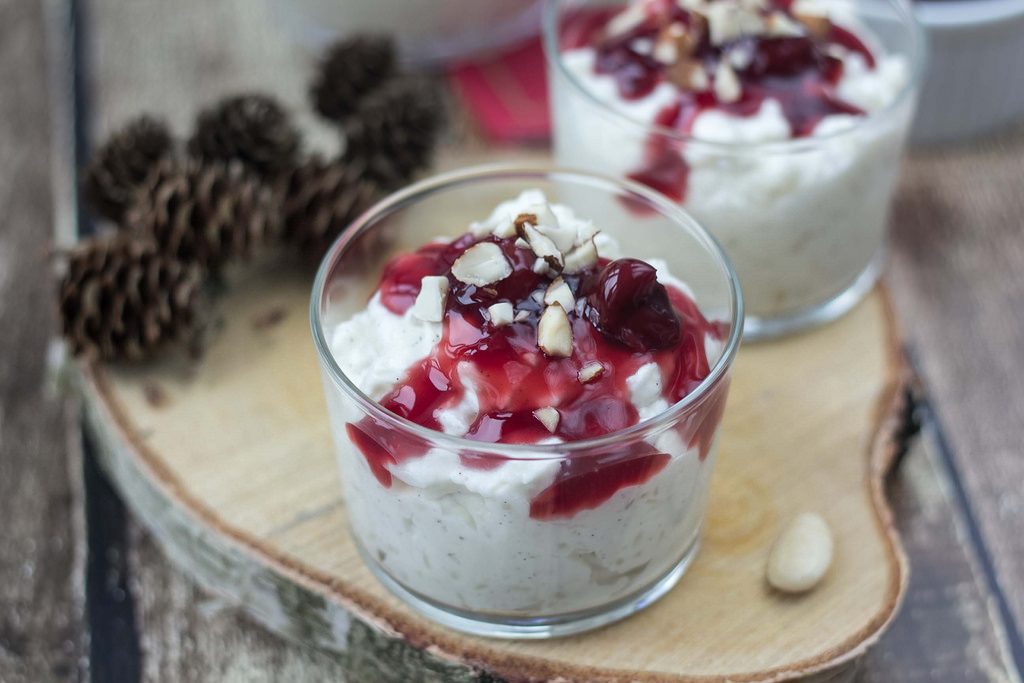 In this blog post I will go through my suggestions for the Top 4 Best Nordic Christmas recipes. What is the best time of the year? - for me it is differently the Christmas time and that should of course be celebrated with delicious food.
Maybe you have some Nordic roots or maybe you are just looking for some new recipes for some delicious Nordic Christmas food. No matter why you are here I am sure you will be able to find some fantastic recipe for some great Nordic Christmas food.
Also see: Complete Christmas recipe overview
Christmas is just all about getting together with friends and family, eating delicious Christmas food (sometimes maybe a little too much) - It is simply all about having a good time. This is exactly what we here in the Nordic countries call "Hygge".
Christmas and Hygge are two words which goes hand in hand. The word Hygge is simply just describing a feeling of great comfort. It is very similar to the english word "cozy".
I know that Christmas is celebrated in many different ways around the globe. My idea with this blog post is to give you an idea how we celebrate Christmas in Denmark and what kind of Christmas food we cook and eat. This time it will be a focus on Christmas desserts.
Read more: The best Danish recipes
This time I have browsed through my list of Christmas recipes and picked, what I think is, the Top 4 Best Danish Christmas recipes. Some of them are very popular in Denmark and you might already know them.
If you are interested in reading more about the recipes shown below - simply just click the picture and you are tranfered directly to the recipe page.
Let me know what you think. What is the best Nordic Christmas recipe?
1. Risalamande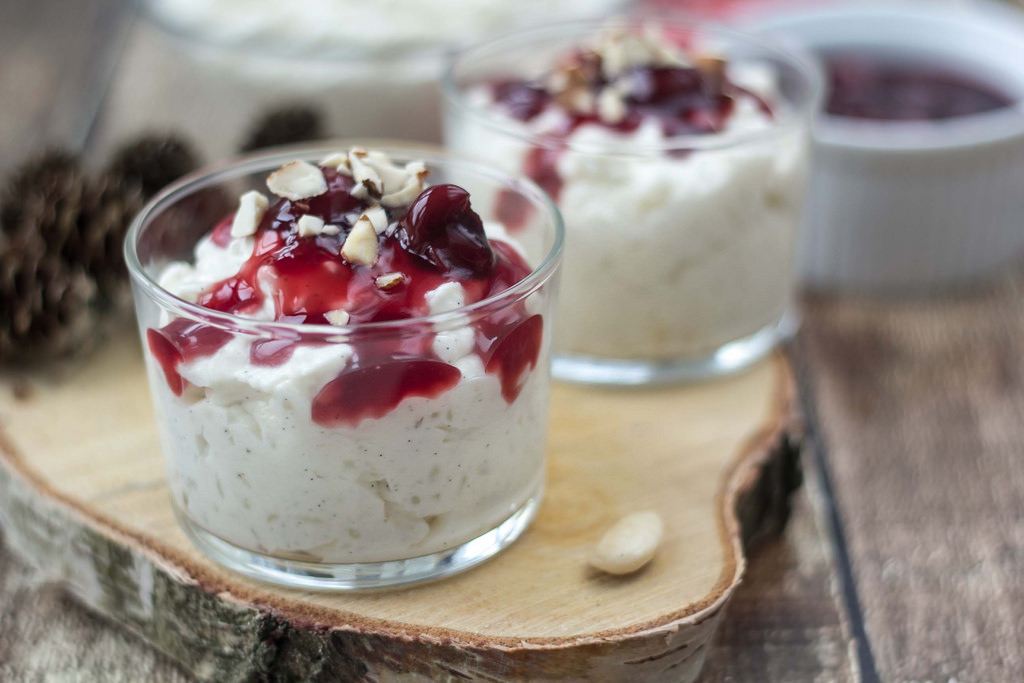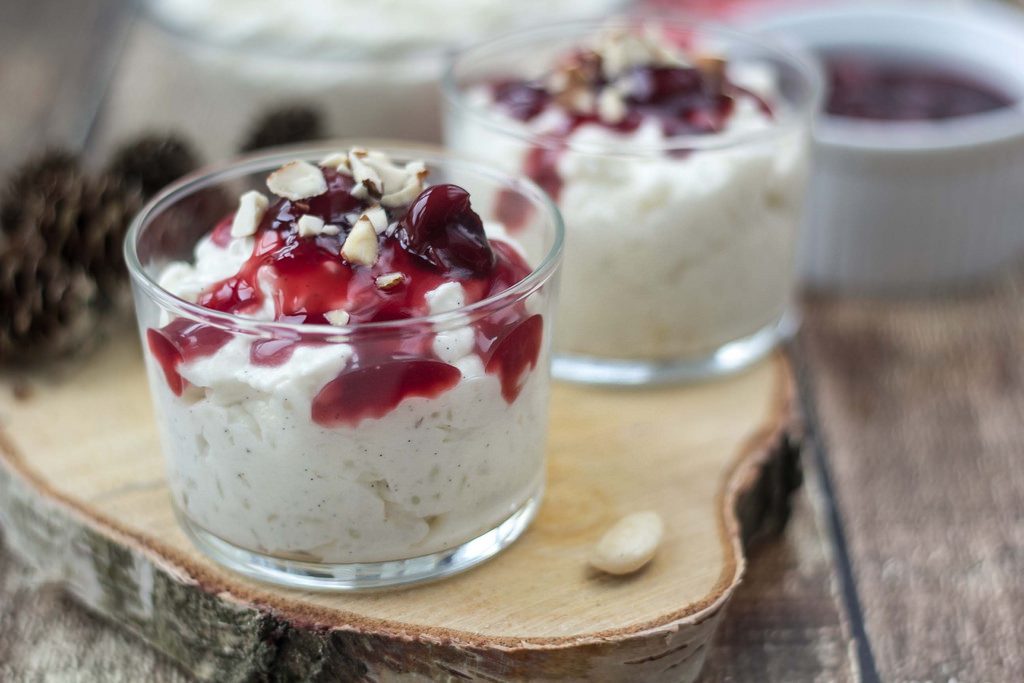 Why not start with the best dessert? This recipe for Danish Risalamande is probably the most popular dessert which is eaten on Christmas eve just after the Christmas dinner.
The main course at the Christmas eve dinner is often either roasted duck or roasted pork with cracklings. However, it is very depended on what the traditions are in the family. Sometimes both duck and pork is served. The dessert is almost ten out of ten times this Risalamande dessert.
Risalamande is very easy to make. It is made from a few and simple ingredients where the three main ingredients are milk, rice and heavy cream.
Risalamande is super creamy and typically served with warm cherry sauce.
This is simply just a fantastic Danish Christmas dessert.
It is absolutely my most favorite dessert recipe. I hope that you like just as much as I do.
2. Danish Vanilla cookies (Vaniljekranse)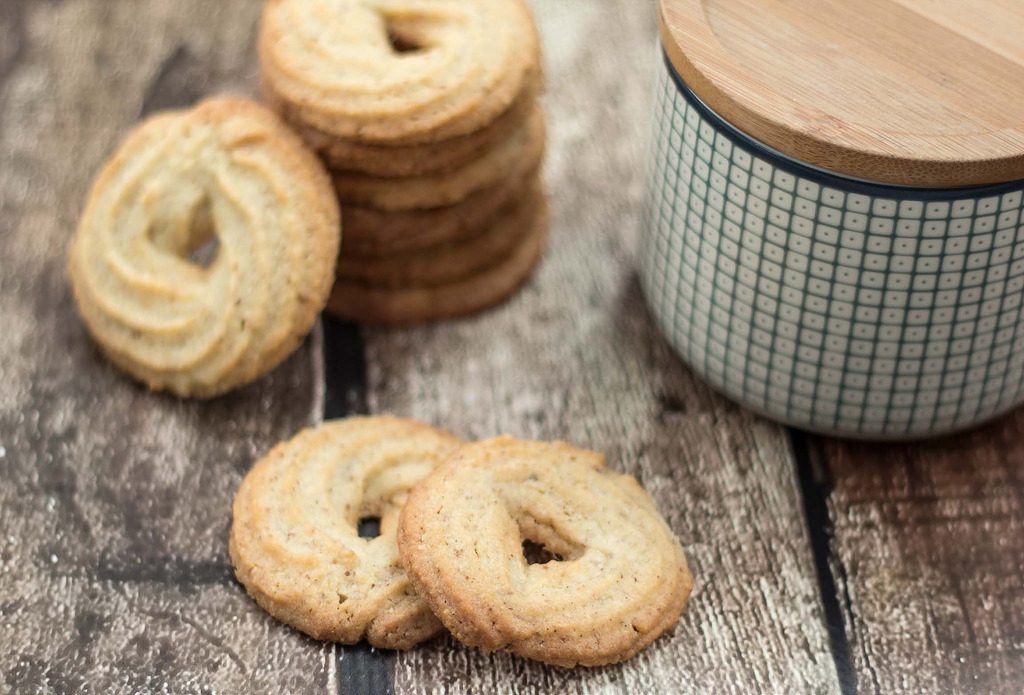 We started this Top 4 Christmas Recipe post with an all-time delicious Christmas dessert. Why not continue with some super delicious and very traditional Nordic Christmas cookies.
My second pick on this Top 4 list will be these Danish Vanilla Cookies also known as Vaniljekranse. These Danish Vaniljekranse is one of the best and most traditional Danish Christmas cookies you can make. This is a crisp cookie which has a sweet and delicious taste of vanilla.
The seeds from the fresh vanilla bean just gives these cookies a wonderful feeling of Christmas. And the smell when the are in the oven - Wauu!
I really love this recipe for Vaniljekranse. If Christmas has a taste - this is it!
3. Danish Pan Cake balls (Aebleskiver)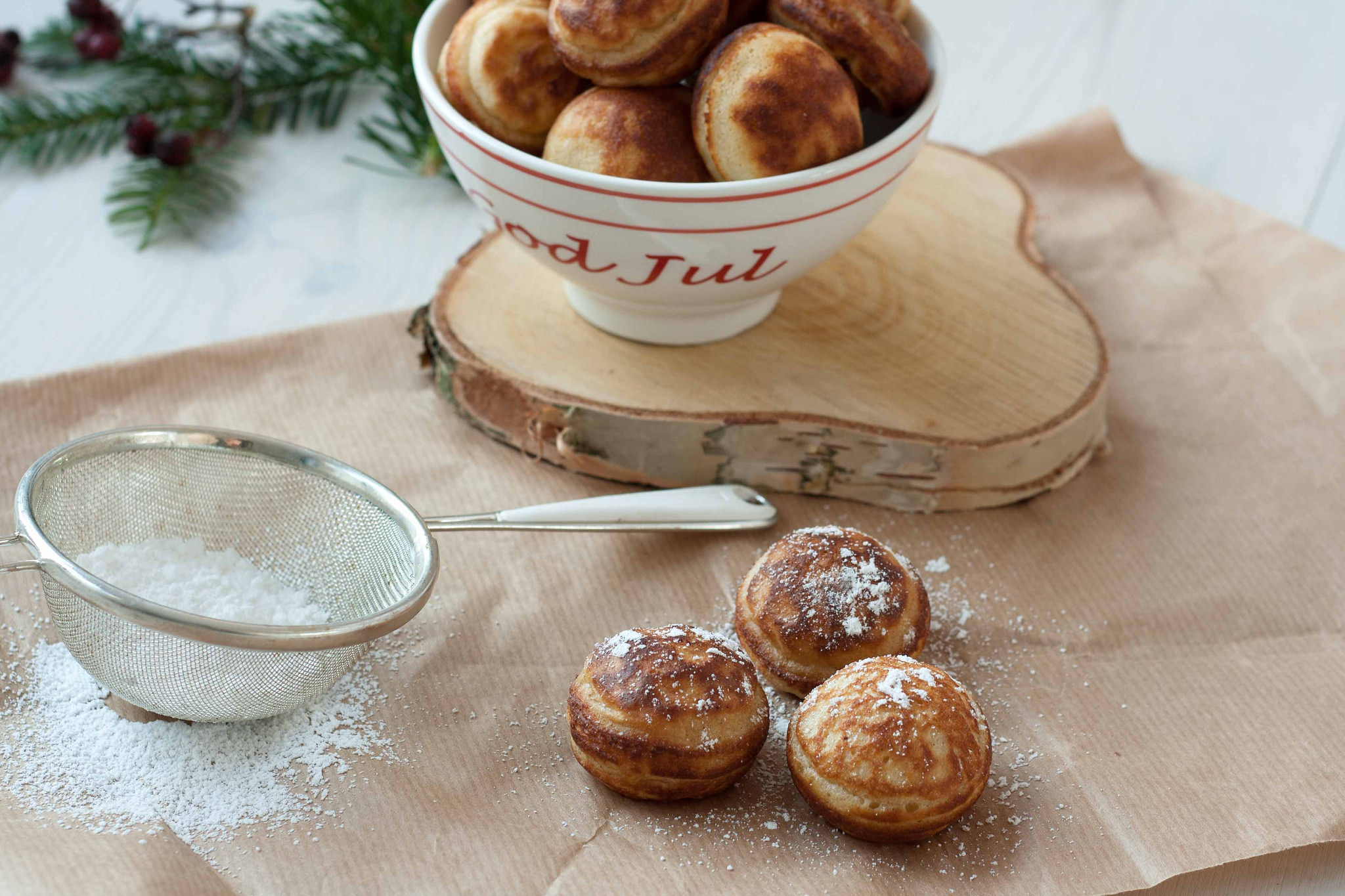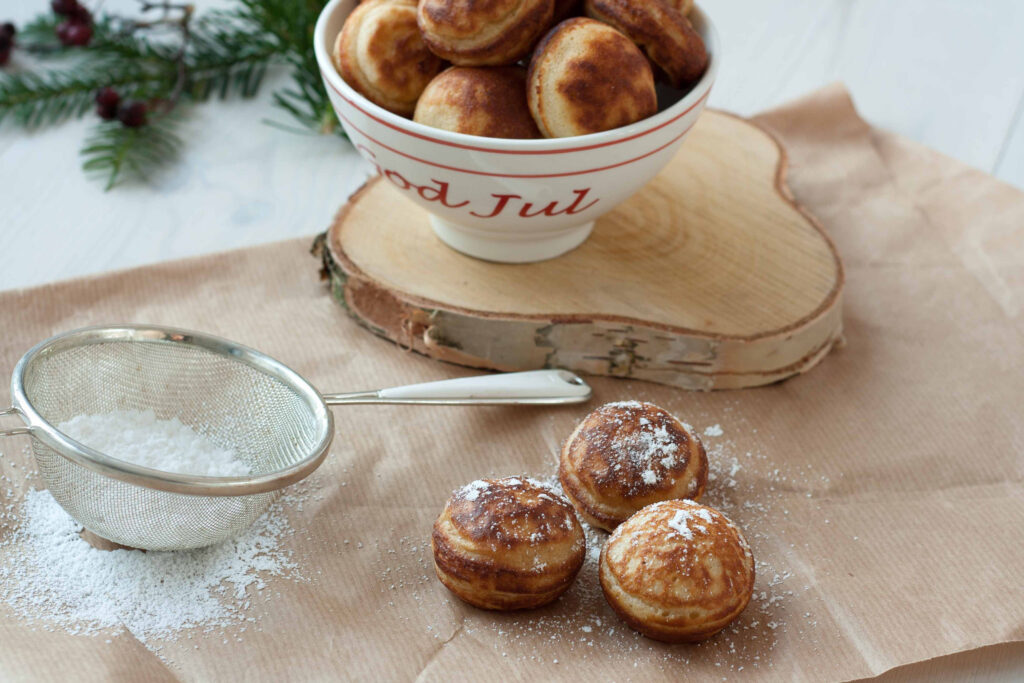 Let us continue this list with another wonderful Christmas recipe.
This recipe for Danish Pan Cake Balls is by far one of the most popular recipes here on Nordic Food & Living.
Danish Pan Cake Balls or Aebleskriver which they are called in Danish is made by frying a nice batter in a special Aebleskive-pan. Go to the full recipe and read much more about this special frying pan. Normally this pan has seven holes, where you pour in the batter. The result are some small and delicious crisp pan cake balls.
They are typically served with jam and icing sugar.
4. Danish Brown Cookies (Brunkager)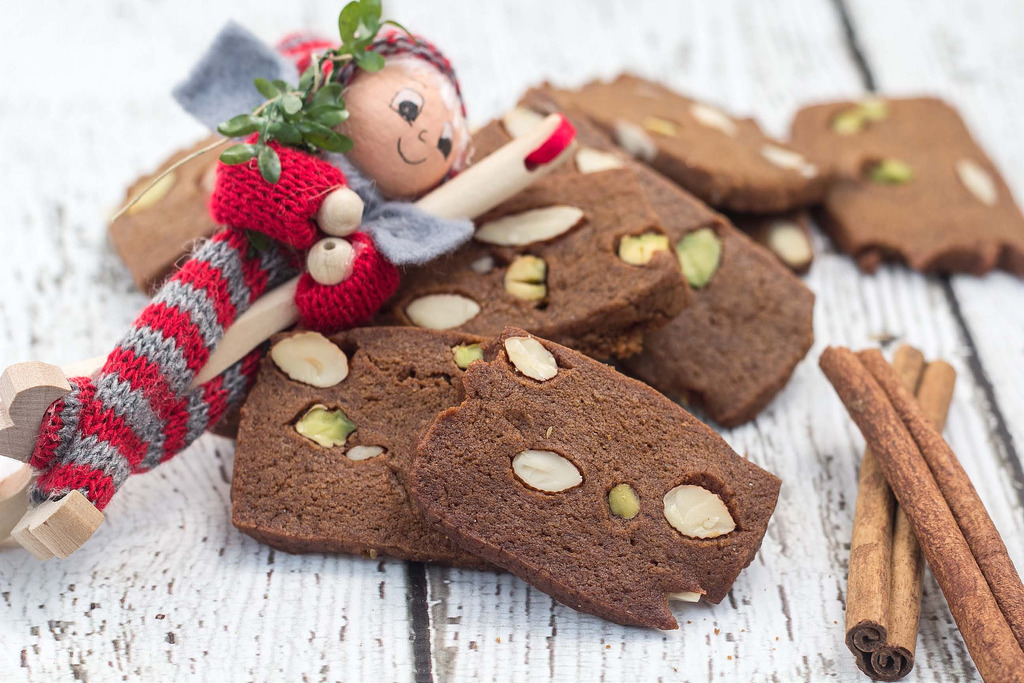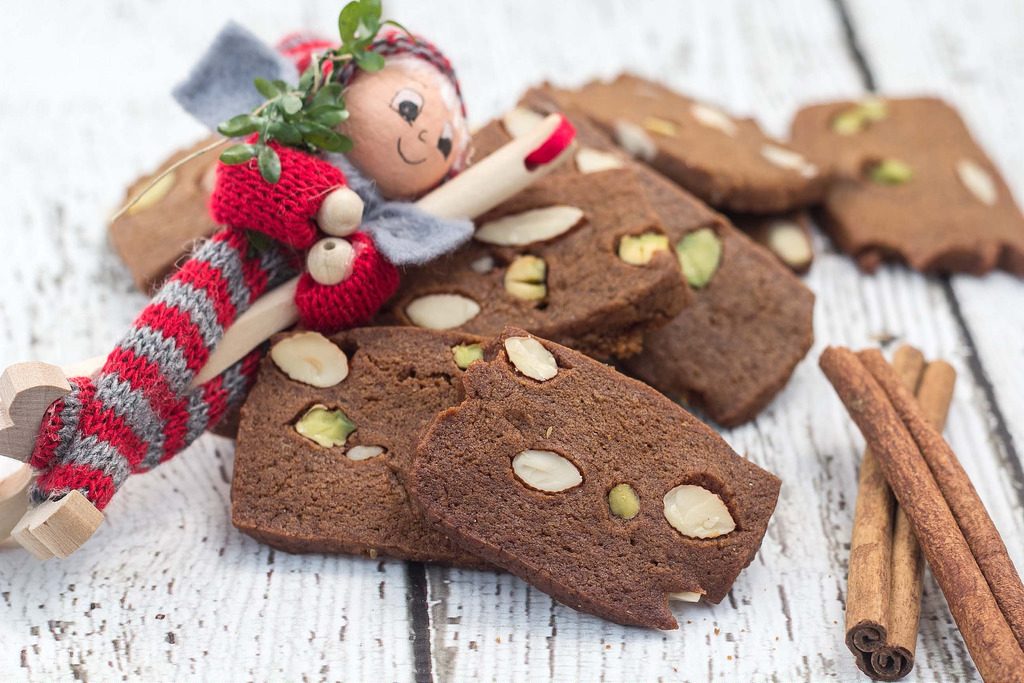 Finally this last recipe. Of course, it is not possible to have a Top Best Nordic Dessert List without these Danish Brown Cookies.
Danish Brown Cookies or Brunkager as they are called in Denmark is probably one of the best and most popular cookies around Christmas time. They are relatively easy to make and contains ingredients like ground cloves, ground allspice, ground cinnamon and ground ginger.
It sounds special, and it is!
They are super delicious and just the perfect treat when looking for some real Nordic Hygge.