Traditional and old-fashioned recipe for Danish Brown Cookies also known as Brunkager. These Christmas cookies are very crisp and have delicious taste. Perfect cookies if you want to have some Christmas "hygge".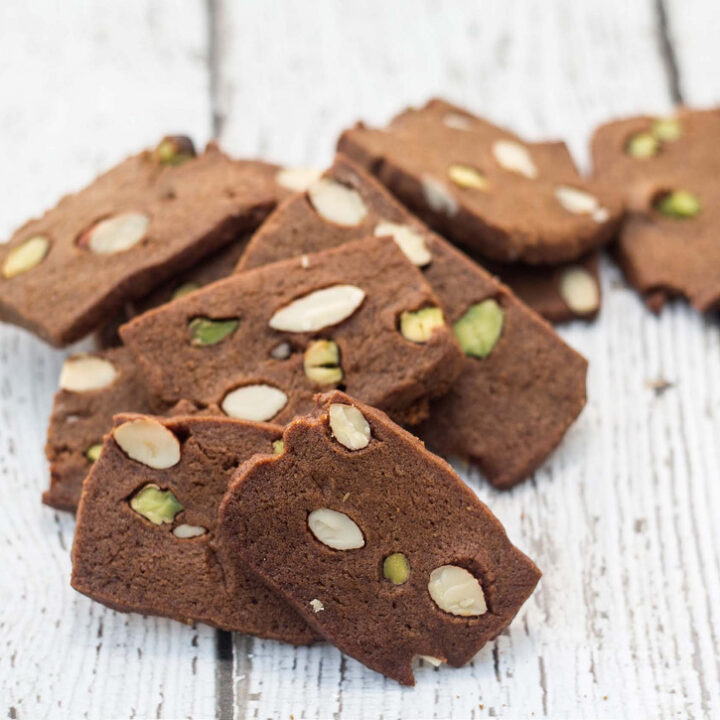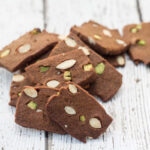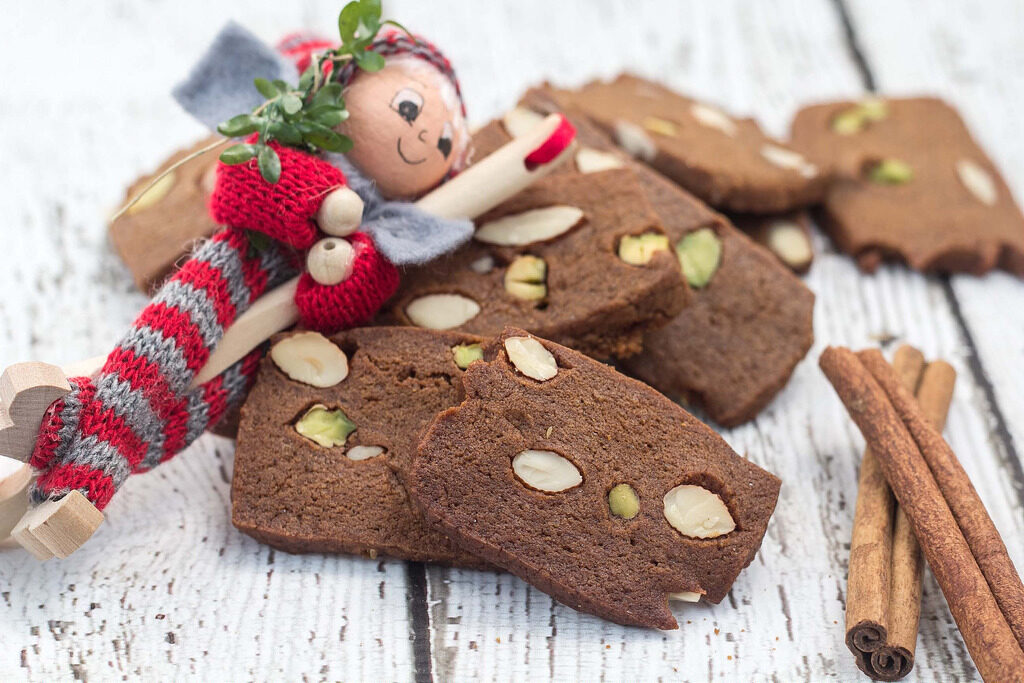 Danish brown cookies, or Brunkager, as they are called in Danish are another very famous and traditional Danish Christmas cookie. They are eaten throughout the month of December either in the homemade version or the one you can buy at the super market. The Brunkager we can buy at the grocery stores in Denmark are actually not too bad, but the homemade version is still a winner.
Read also: Recipe for traditional Danish Butter Cookies (Vaniljekranse)
Brunkage recipe from Danish TV Celebrity Mette Blomsterberg
This recipe for Brunkager is based on the recipe by the Danish pastry chef Mette Blomsterbergs. Mette has been the host for several food TV-shows and known for her delicious food. The dough for these cookies are actually pretty easy to make, especially since you don't need to chop the almonds and pistachio nuts. When the dough is mixed together it's poured into an oven pan and then it must cool off on the kitchen table for the day after. Then the dough become solid and you can cut it into thin cookie slices using a sharp knife.
See also: Top 4 Best Nordic Christmas Recipes
Potash used in Brunkager
The ingredient list contains some special ingredients like four different spices and potash. Potash is a chemical leavening agent which is typical used to make Brunkager. We have never used it in other recipes than Brunkager and in Denmark it's hard to find outside the Christmas season. However, Potash can be substituted with baking soda but it might give a less crisp result.
If you are interested in other traditional Danish Christmas recipes you can see our recipe archive.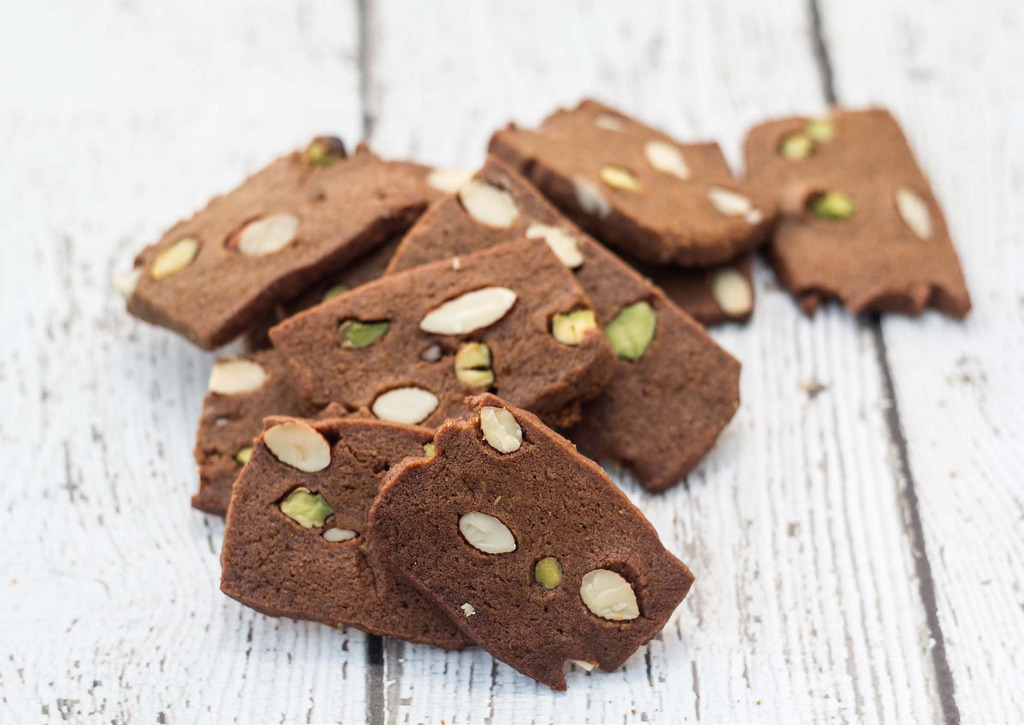 Ingredients
250

g

butter

250

g

brown sugar

125

g

light syrup

(made from cane sugar)

500

g

all-purpose flour

3

tsp

ground cinnamon

2

tsp

ground ginger

1

tsp

ground cloves

1

tsp

ground allspice

150

g

whole almonds

25

g

unsalted pistachio kernels

2

tsp

potash

(or baking soda)

1

tbsp

cold water
Instructions
In a sauce pan; heat up the butter, syrup and brown sugar at medium heat until the temperature is about 70 C (160 F). Set the pot aside.

In a large bowl; mix cinnamon, cloves, ginger, allspice and all-purpose flour. Add the whole almonds and pistachio kernels.

In a small bowl; dissolve the potash in the cold water.

Pour the butter and potash mixture into the bowl with the flour and mix/knead it all well.

Pour the batter into an oven pan (about 18x18 cm - 7x7 inch) lined with baking paper. Make sure the batter is in an even layer and cover the pan with a sheet of baking paper.

Leave the pan, with the batter, on your kitchen table for the next day.

The batter should now be a solid dough. Use a sharp knife to cut the dough into 5-6 logs and then into thin slices.

Place the cookie slices on an oven tray lined with baking paper.

Bake the cookies at 180 C (360 F) for about 8-12 minutes.

Let the cookies cool off. Keep them in an air tight box or jar.