Easy recipe for Nordic rose hip apple jam. Rose hips are very healthy and perfect for the climate in the Nordic countries which is why this recipe is quite popular.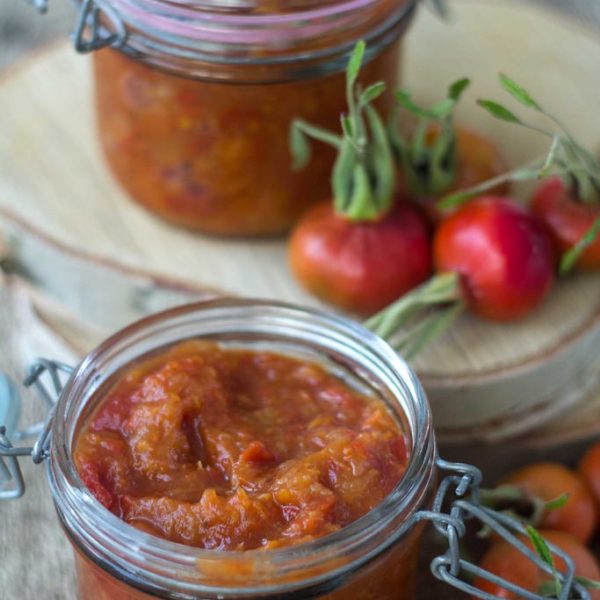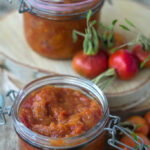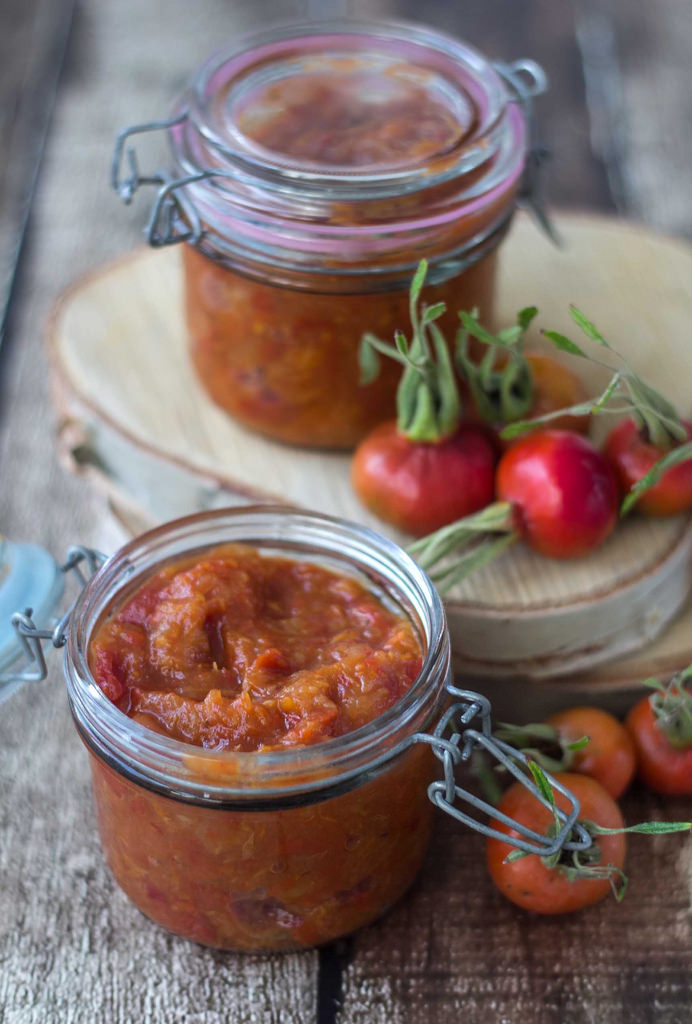 Pick Your Hose Hips
In Denmark the late summer and the beginning of the fall is the perfect season to find fruits and berries in the nature. There is just something special about walking in the nature, finding and picking fresh fruit and berries and turning them into delicious and tasteful food in the kitchen. For us it has become a tradition that this time of the year we go to the forest several times to pick all kinds of different ingredients. We normally start out in the late summer or start fall by picking our own apples which we use to make our delicious apple pie.
When the elderflowers start to be ready we make some refreshing elderflower juice and later when the elderberries are ripe we make elderberry juice - both are super delicious. We spent a lot of time outside and we love to use the nature to find great ingredients and turn them into a delicious cake, jam, juice or maybe smoothies.
Hose Hip is Superfood
In Denmark, and the Nordic countries in general, the rose hips are ripe in the months from June to July. The most common wild rose in Denmark is the Rosa rugosa specie which is originally from Asia. The roses are mostly found near beaches and in forests - it's from this rose that we pick our rose hips.
The rose hips have a spherical shape with a soft shell of fruit meat and an inner core of white and hard seeds. We have once heard that some people call the rose hips a kind of superfood because of its many great vitamins and nutrition. The rose hips contain large amounts of C-vitamin and the rose hips from Denmark are especially good because of the relatively cold climate. A cold climate normally means that the rose hips will contains more C-vitamin. In Denmark some people eat dried and powdered rose hips which are said to be able to relieve arthritis pain.
Recipe for Nordic Rose Hip Jam
Once you have found some fresh and fine rose hips you are able to make some delicious jam. This recipe for rose hip jam with apples is super delicious and relatively easy to make. It only takes a bit of time to clean the rose hips - it's only the shells of the rose hips that we want. All the white and hard seeds must be removed. So for this step you need a bit of patient. Grab yourself a chair and go out in the sun and clean the rose hips - then the time doesn't feel that long.
When the rose hips are cleaned they most be mixed together and boiled with apples, water and some sugar - and that's it! We can recommend serving this jam as topping for a piece of this stone age bread (Paleo bread) with a slice of cheese, or as topping for these overnight buns with pumpkin seeds.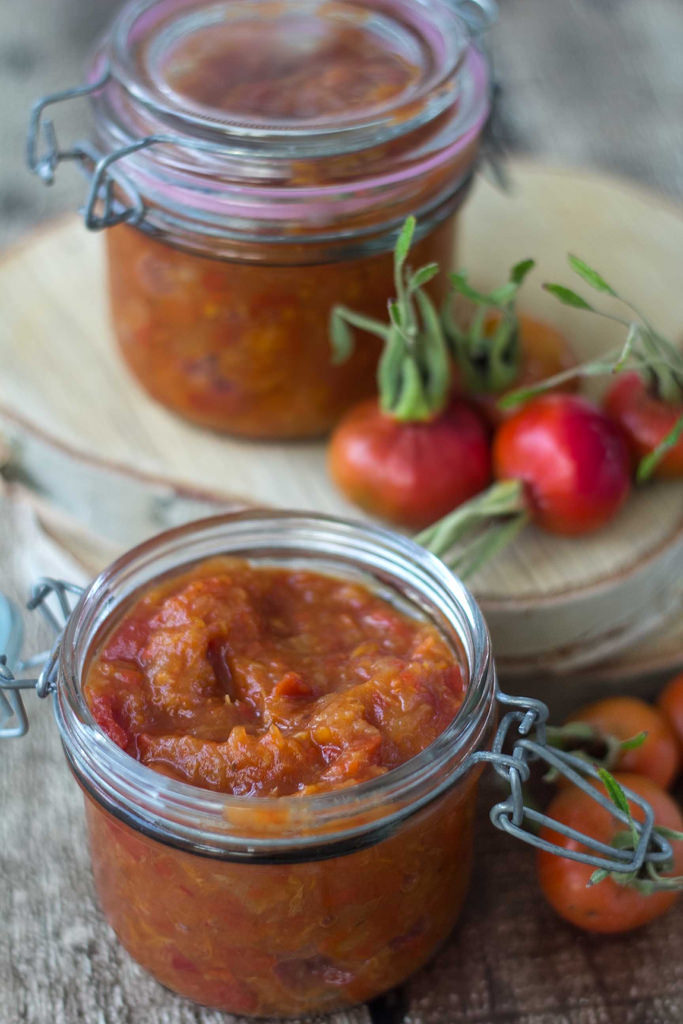 Ingredients
550

g

Rose hips

(about 1 kg / 2.2 lb freshly picked)

550

g

apples

2

dl

water

1

dl

sugar
Instructions
Start by picking a bag of rose hips, about 1 kg (2.2 lb) would do. Pick those from the Rosa rugosa rose.

Clean the rose hips by cutting of the top and bottom and halve the fruit. Use a teaspoon to remove the small white seeds.

Rinse all the rose hip shells thoroughly in cold water.

Rinse the apples and peel them. Remove the core and cut them into smaller pieces.

Pour all the rose hip shells and the apples in a large saucepan. Add the water and sugar.

Heat up the rose hip mixture and let it boil at low heat until the jam has the right consistency. It takes about 1 hour of boiling. If you think the jam has too large pieces of hose hips use a hand blender to make it more smooth.

Clean some glass jars using boiling water. This will kill all the bacteria and make sure that the rose hip jam will last longer.

Pour the jam in the glass jars , seal them and keep them refrigerated.
Notes
Serve this jam as topping for some delicious homemade buns. We can also recommend trying our homemade strawberry and rhubarb jam.