Super easy recipe for Nordic Cinnamon Crumble Apple pie. Just like it was done in the old days in Denmark. It's made with a few and simple ingredients. You get what you see. Delicious, simple and easy-to-make.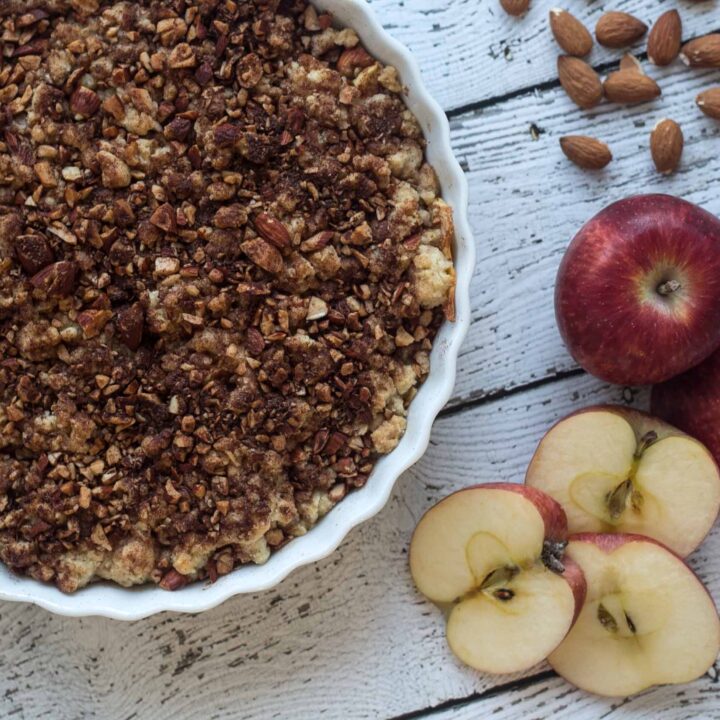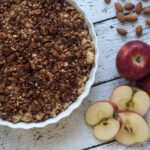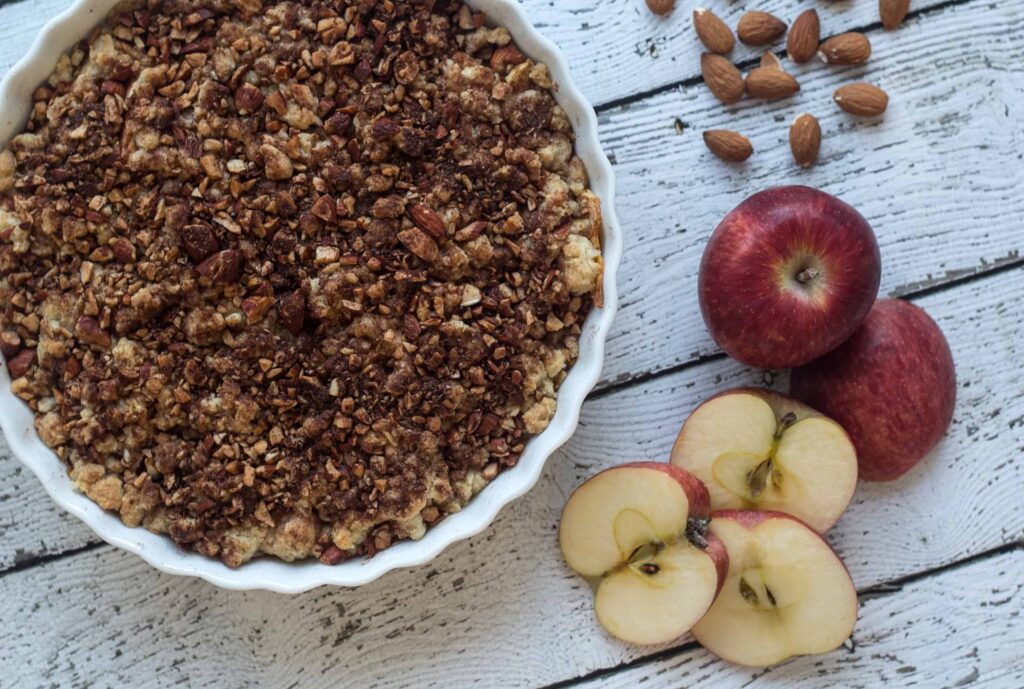 We really love apple pie and especially when it is freshly baked from the oven and it is still a little hot. In Denmark the apple season is in the autumn - this is the time of year where the apples have spent the entire summer licking sun and growing big and juicy.
Also try: Recipe for Traditional Danish Butter Cake
I believe this is just great because a hot apple pie is the perfect desert for a cold autumn day. This recipe for apple pie is super simple and easy to cook and you get the most delicious pie. This apple pie is basically a layer of fresh apples topped with crumbled cinnamon dough.
Read also: Recipe for Nordic Cinnamon Twist (Kanelstang)
The sweet but still a little sour apples, goes perfectly with the crispy and cinnamon spiced crumble dough.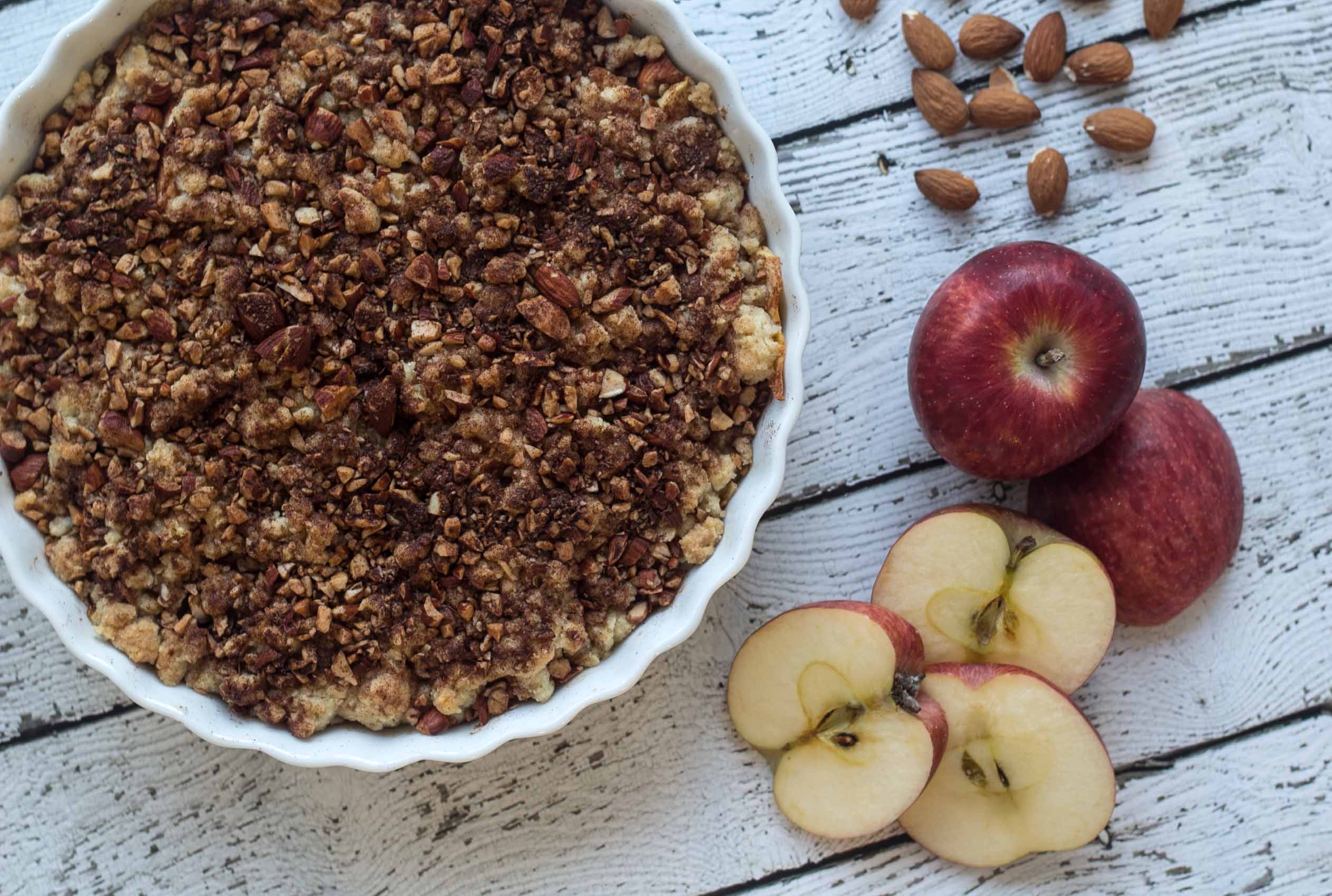 Ingredients
4

apples

100

g

flour

100

g

butter

100

g

sugar

25

g

oats

50

g

almonds

1

tbsp

cinnamon
Instructions
Peal the apples, slice them and put them in a ovenproof pie pan.

Mix the butter, flour, sugar and oats together in a large bowl.

Crumble the dough in small pieces on top of the apples.

Coarse chop the almonds and mix them with the cinnamon.

Distribute the almonds and cinnamon on top of the crumbled dough.

Bake the apple pie at 180 C (360 F) for about 25-30 minutes.
Notes
Serve the hot apple pie with some sour cream or some vanilla ice cream.