Super easy-to-make Nordic stone age bread. This bread is very filling, contains many great nutrients and is a fantastic alternative to regular white toast bread.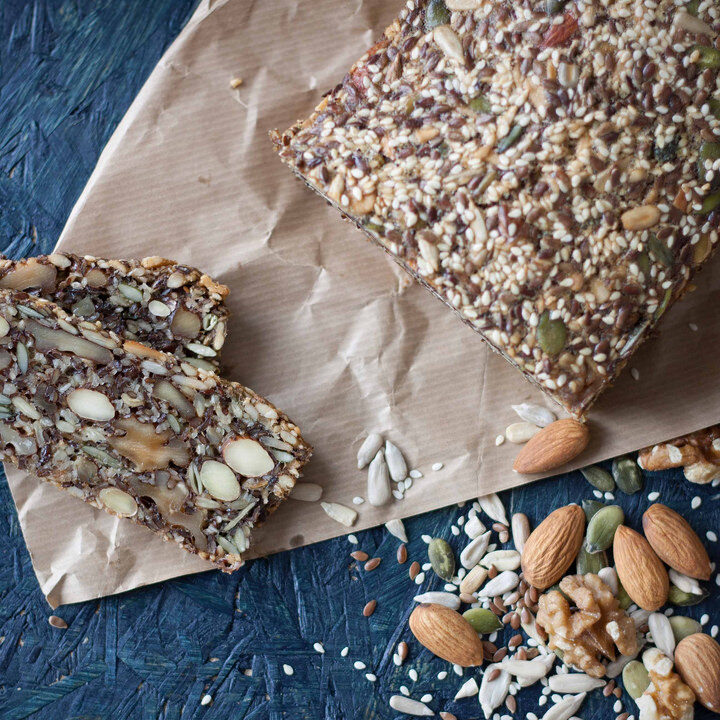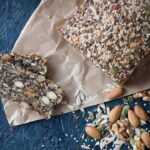 In Denmark we eat a lot of rye bread. It is basically one of our national dishes and it is a huge industry. Rye bread is normally served for lunch but sometimes also for dinner. Rye bread is very healthy and filling compared to traditional white toast bread.
The recipe on this page is kind of similar to rye bread but does not contain any flour or yeast. The stone age bread, or sometimes just called Paleo bread, is very simple and easy to cook. The recipe consist of 6 different kinds of nuts, grains and seed some olive oil, eggs and a little salt. It is this kind of bread where you get what you see.
Read also: Recipe for healthy Nordic Rye Bread
The bread is very delicious and is a super healthy alternative to white flour bread. The large amount of nuts, grains and seeds will help you feel full for a longer time. The preparation time is about 10-15 minutes and the bread does not need any resting time before baking. It only need an hour of baking.
That is easy!
If you are looking for other great Nordic food I have a separate section with many recipes - find it in the menu on the top of this page.
If you make this bread frequently you can speed up the process by prepare several bags with the right amount of nuts, grains and seeds. Then you simply mix the prepared bags with olive oil and eggs. Then you have your own bread mix without any unknown additives.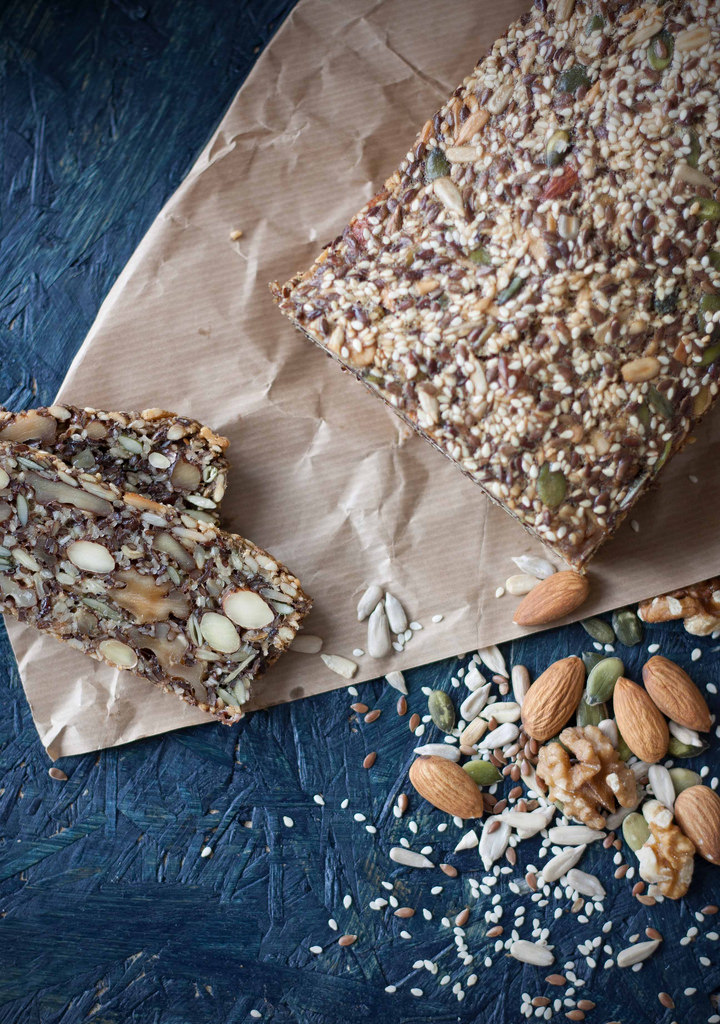 Ingredients
100

g

pumpkin seeds

100

g

sunflower seeds

100

g

almonds

100

g

walnuts

100

g

linseed/flax seeds

100

g

sesame seeds

5

eggs

1

dl

olive oil

2

tsp

salt
Instructions
In a large bowl; Mix all the ingredients. Use the nuts, grains and seeds as they are, you do not need to chop them.

Cut out a sheet of parchment paper so that it just covers the bottom of a normal bread pan. Pour the dough into the pan.

Bake the bread at 160 C (320 F) for about one hour.