Recipe for healthier brownie with chickpeas and dates. Do not be scared. This brownie has a great taste and delicious moist texture, just like an old-fashioned brownie just without sugar and flour.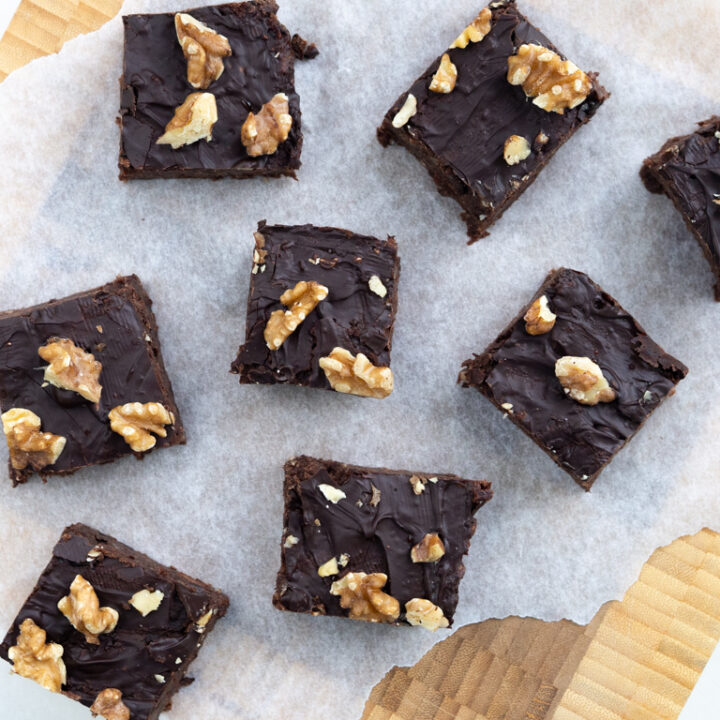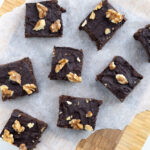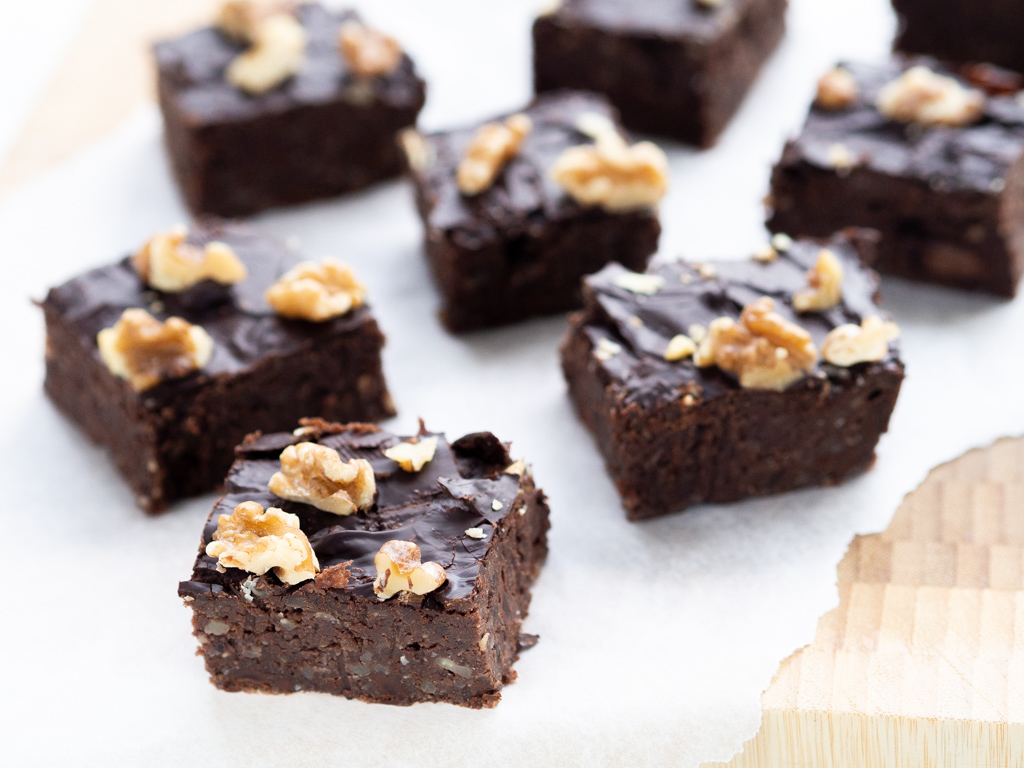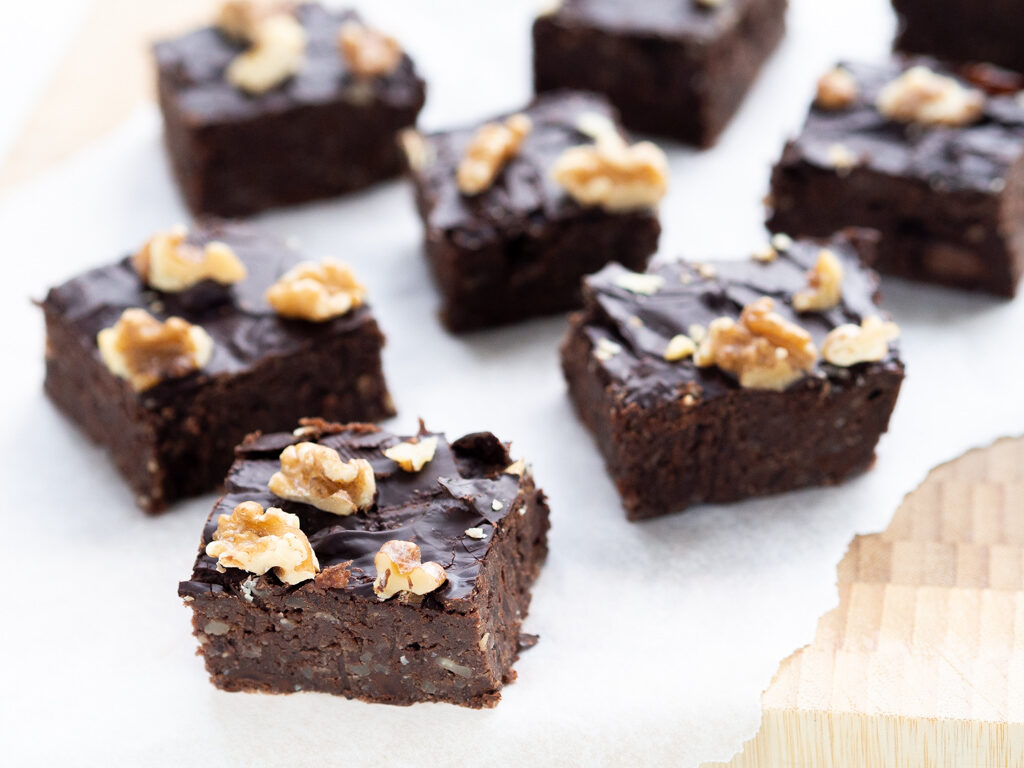 On this page, I will share one of my personal favorite recipes - a super delicious and healthy Brownie made without any use of refined sugar and flour. If you continue to read on this page, I will show you how it is possible to make a super delicious Brownie cake, which is a healthy alternative to regular Brownie.
The secret how to make Brownie without sugar and flour
As mentioned just above, this brownie cake is made completely without any use of refined sugar and flour.
See also: Recipe for Healthy chocolate cake without sugar and flour
But how is it possible to make this brownie, which is perfectly comparable to a normal brownie packed with sugar and flour?
In just two words the secret is: dates and chickpeas. Trust me it is perfect.
Before you get scared away I will promise you that will not be able to taste either the dates or the chickpeas. You will only be able to taste the delicious chocolate brownie.
In this healthy brownie, the sweetness from the sugar is replaced by the sweet dates and the consistency from the flour is replaced by the chickpeas. It is that simple.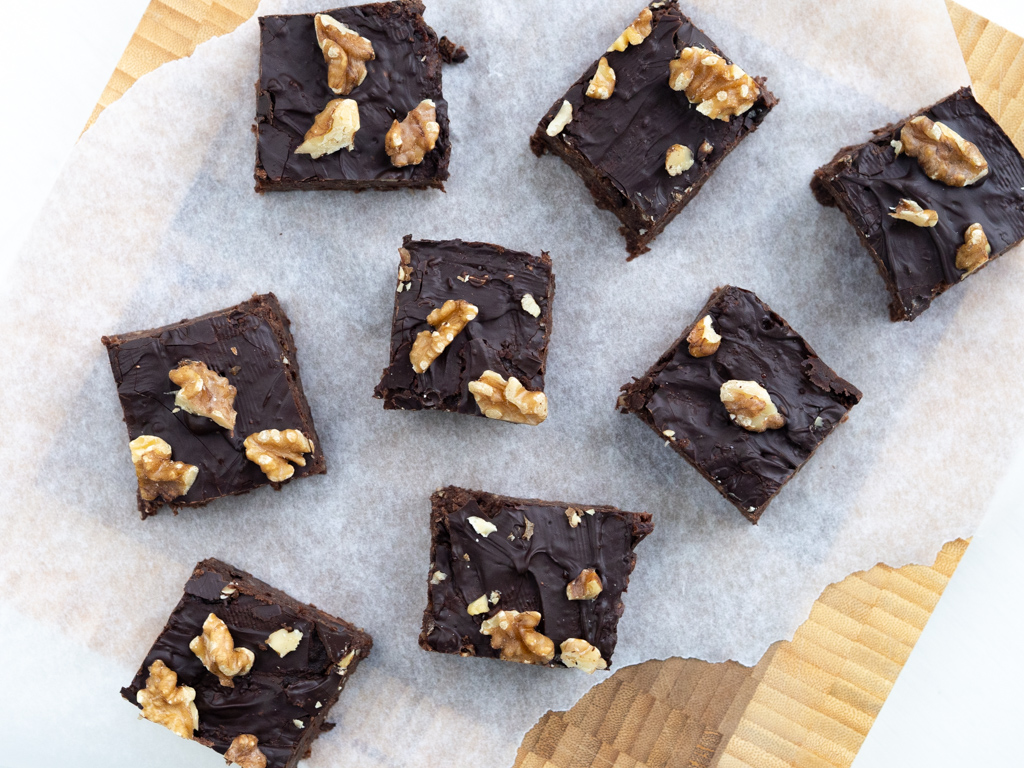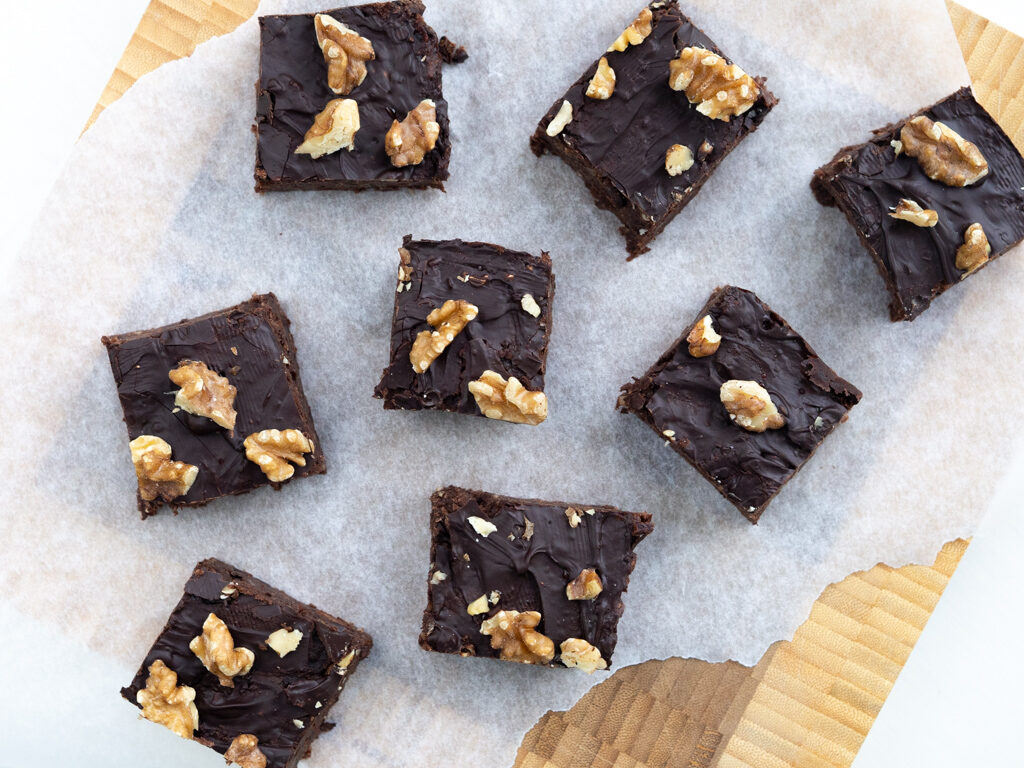 Brownie with dates as replacement for sugar
Before we continue, I will of course clarify that this cake is not sugar free. However, it is completely free from traditional refined table sugar. A cake need sweetness, which we in this case gets from the natural occurring sugar in the dates.
So no refined white sugar only natural occurring sugar from the dates.
See also: Recipe for Nordic healthy spinach buns
Dates are known for its sweetness and is therefore a perfect substitute for traditional refined sugar. I love dates and I have several recipes here on my Nordic Food blog where the refined sugar is substituted with dates.
If you are interested in other recipes with dates you can browse my section with healthy recipes and get inspired.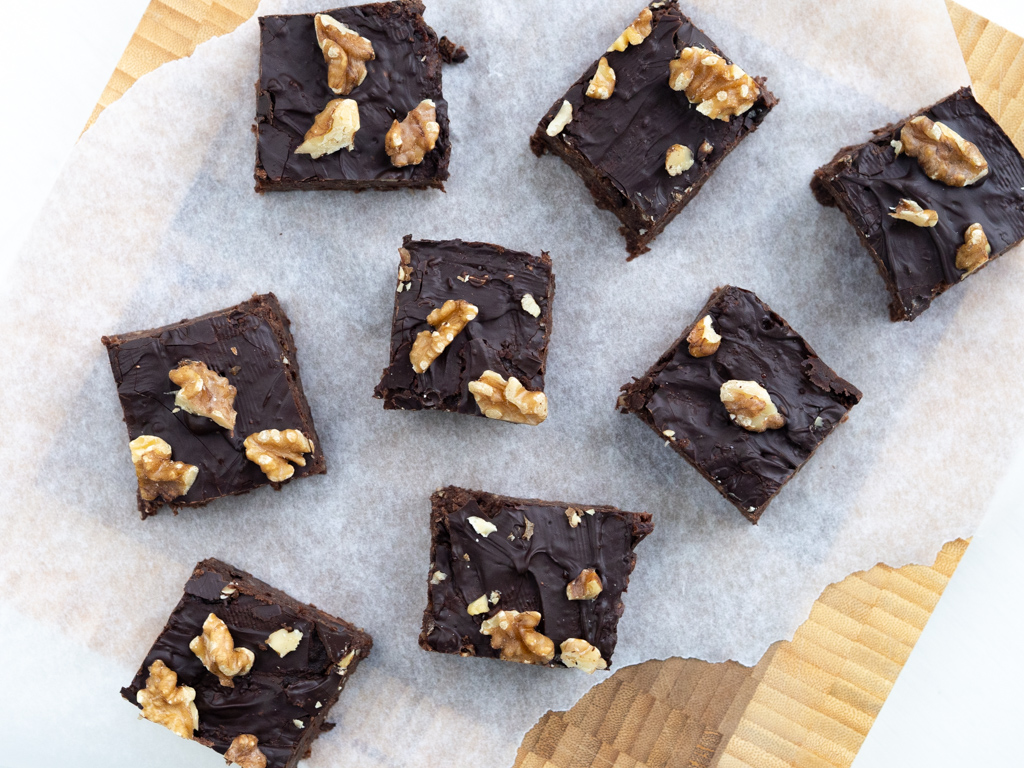 Ingredients
100

g

almonds

50

g

butter

melted

20

dates

(without stones)

3

eggs

1

can

chickpeas

(or kidney beans)

3

tbsp

cocoa powder

1/2

tsp

salt

1/2

dl

strong coffee

100

g

dark chocolate
Topping
75

g

dark chocolate

50

g

walnuts
Instructions
Use a blender or food processor to chop the almonds into a coarse flour. There may be some half-rough pieces left.

Add eggs, melted butter, dates without stones, drained chickpeas, cocoa powder, salt and coffee. Blend to an even consistency.

Chop the chocolate and add it to the batter.

Pour the batter into an approximately 10x20 cm (4x8 incbaking tin lined with baking paper.

Bake the cake in a 200 C (400 F) preheated oven for 20-25 minutes.

After baking, remove the hot brownie from the oven. Spread finely chopped chocolate on top so it can melt. Decorate with walnuts.

Allow the cake to cool in the refrigerator and serve.