Super delicious Nordic vegetarian spinach buns with oats, whole-wheat flour and pumpkin seeds. Healthy and perfect for the weekend breakfast or for lunch. Serve with slices of meat or a good homemade basil pesto.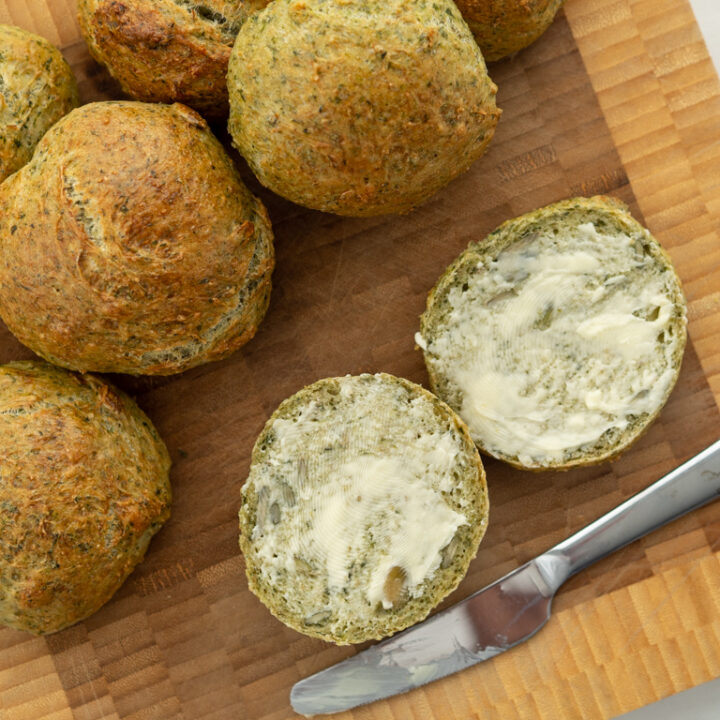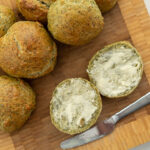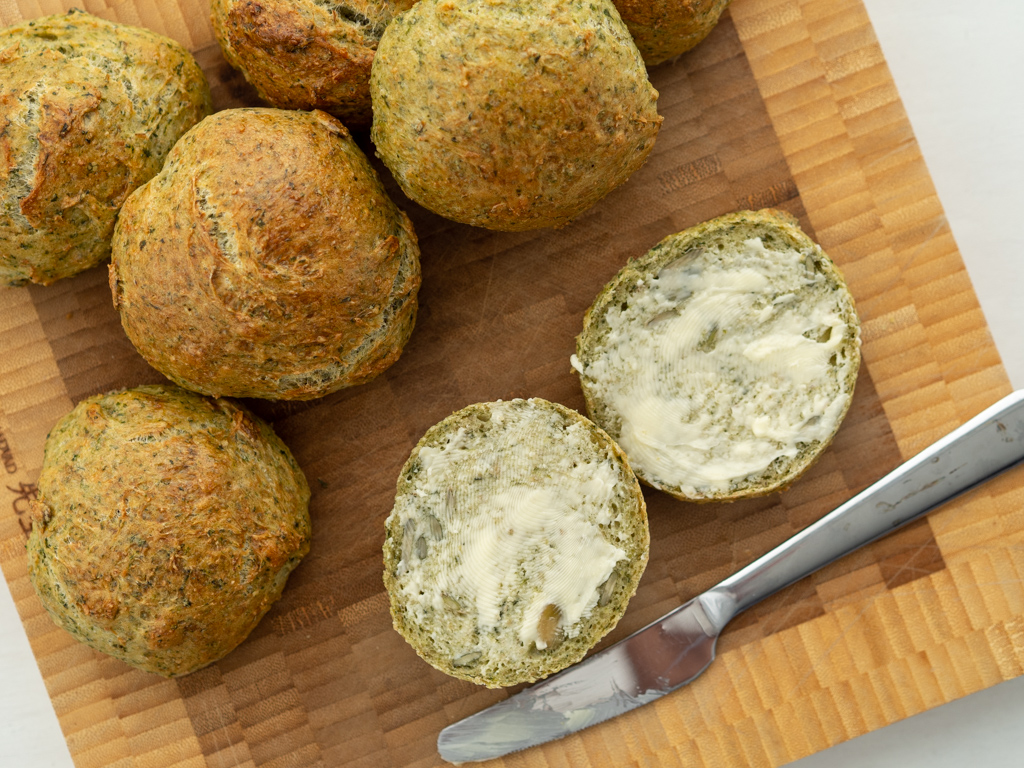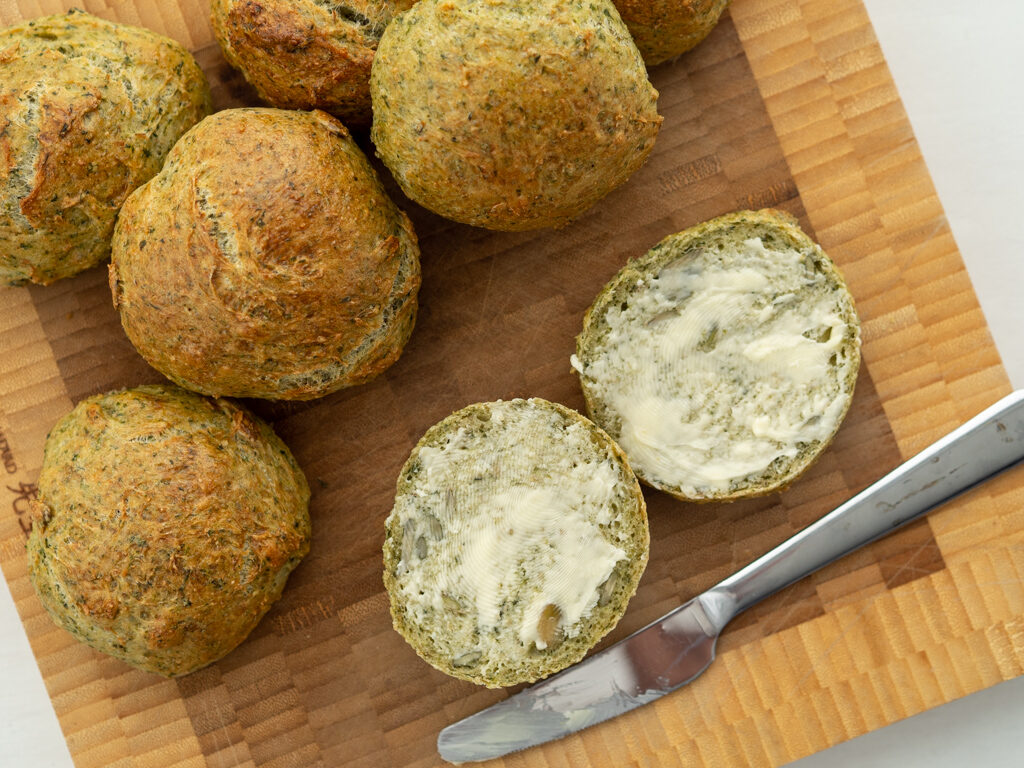 This recipe for Nordic vegetarian spinach buns is my newest favorite bread recipe. These Nordic inspired healthy spinach buns taste so good and does not have a strong taste of spinach, as you might think.
Although these healthy buns are full of spinach, whole grain flour, oats and grains, they actually taste great. Trust me, they are great!
See also: Recipe for easy basil pesto
In short, these spinach buns are both super healthy and at the same time super delicious. Read more to learn how easy they are to make.
Healthy Nordic Spinach Buns for Breakfast
I normally have these spinach buns as a part of my breakfast or sometime as lunch. Because of the high amount of dietary fiber and vitamins, these buns are very filling and therefore well suited as a breakfast.
See also: Recipe for Healthy Nordic Broccoli Buns
As inspiration try serve a bun with a good homemade pesto and make a sandwich with fresh mozzarella cheese, ham and tomatos. Then you have a super delicious, very filling and healthy breakfast or lunch.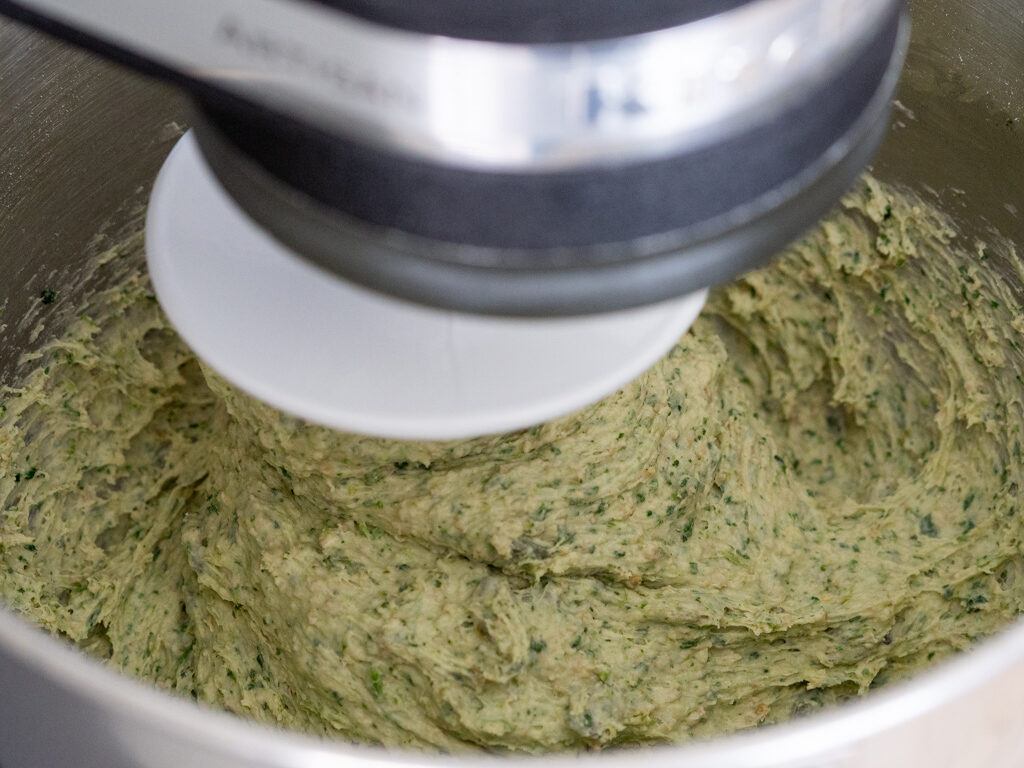 Spinaches buns for the freezer
In the recipe, further down this page, gives you about 10-12 buns depending on how big you make them.
If you are going to use the buns for your daily lunch, I will recommend you freeze them. That way, you can easily defrost the buns, as you need them. Heat them in the oven or on your toaster and you have the most delicious buns ready for breakfast or lunch.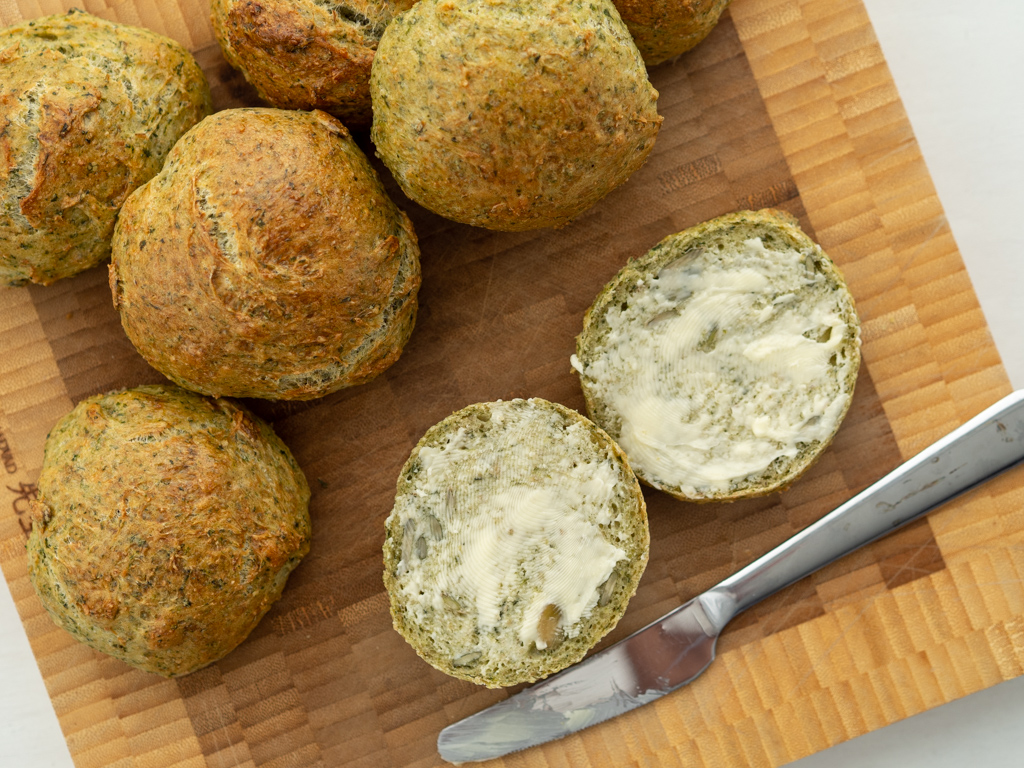 Ingredients
25

g

fresh yeast

(or equivalent dry yeast)

4

dl

lukewarm water

1

tsp

sugar

2

tsp

salt

2

tbsp

olive oil

1

dl

pumpkin seeds

4

dl

rolled oats

200

g

minced spinach

(preferably from frost)

300

g

all-purpose flour

150

g

whole grain flour

1

egg

(for egg wash)
Instructions
Dissolve fresh yeast and sugar in lukewarm water. If using dry yeast, add this with the flour.

Add the rest of the ingredients and knead everything into a smooth and sticky dough. Keep kneading for 5-10 minutes. The dough is sticky it is just fine.

Cover the bowl with a dishtowel and let the dough rise somewhere warm for 1.5 hours.

Turn on the oven at 250 C (480 F). Allow the oven and oven tray to heat thoroughly while continuing with the next step.

Use two spoons dipped in water to set 12 buns on a sheet of parchment paper on the kitchen table. Brush the buns with an egg.

Adjust the oven temperature down to 225 C (440 F). Transfer the parchment paper with the buns onto the hot oven tray and bake the bread for 20 minutes. They are finished when they are golden.