Recipe for traditional Danish Rye Bread - just like it was make in the old days and like it is made today. Perfect for a healthy breakfast or lunch.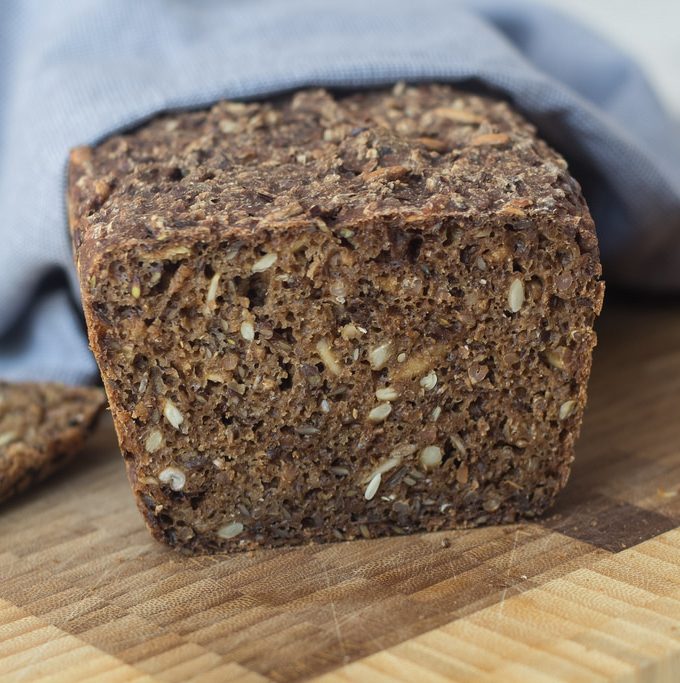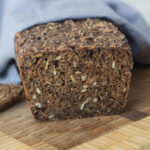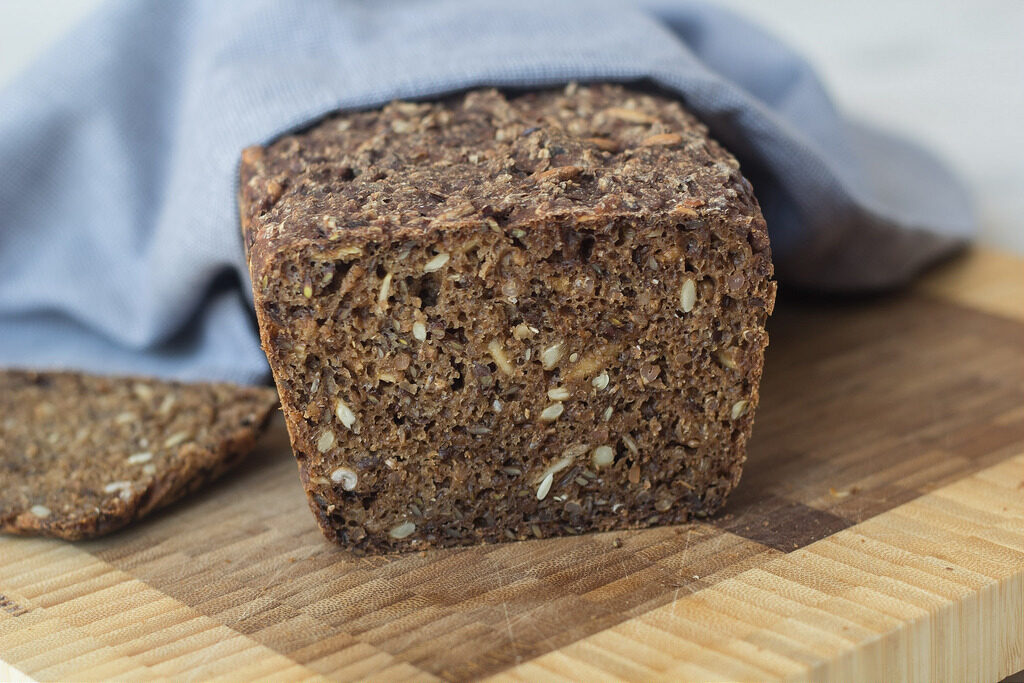 This is a recipe for probably the most famous type of bread in Denmark. Rye bread or Rugbrød as it is called in Danish, is a type of bread which is packed with different seeds, grains and cracked rye and is therefore a very healthy alternative to regular white bread.
It is actually pretty easy to make a homemade rye bread - it only requires some patience.
This recipe is based on a sour dough which takes about 5 days to make. However, ones this sour dough is made it can be kept 'alive' and then it is faster to make the a rye bread.
See more: Full recipe for sour dough used to make Rye Bread
Outside Denmark, there are different varieties of this bread. The Danish version of rye bread is typically less sweet and has a harder crust. Rye bread is typically one of the things, from the Danish kitchen, that Danes living abroad are missing the most.
Read also: Easy recipe for Rye Bread WITHOUT sourdough
Because rye bread is more or less only made in Denmark and in some of the neighboring countries - some of the ingredients in this recipe can be hard to get a hold of if you are living in other countries. We normally add a little gravy browning to give the bread a more brown color. This should not add any taste to the bread so this can be omitted if you like.
It takes some time to make this bread. However, I absolutely think it is worth the time. I would really like to hear how it turns out for you and if you have any good tips which can improve the bread. If you can spare a minute you can make a comment below.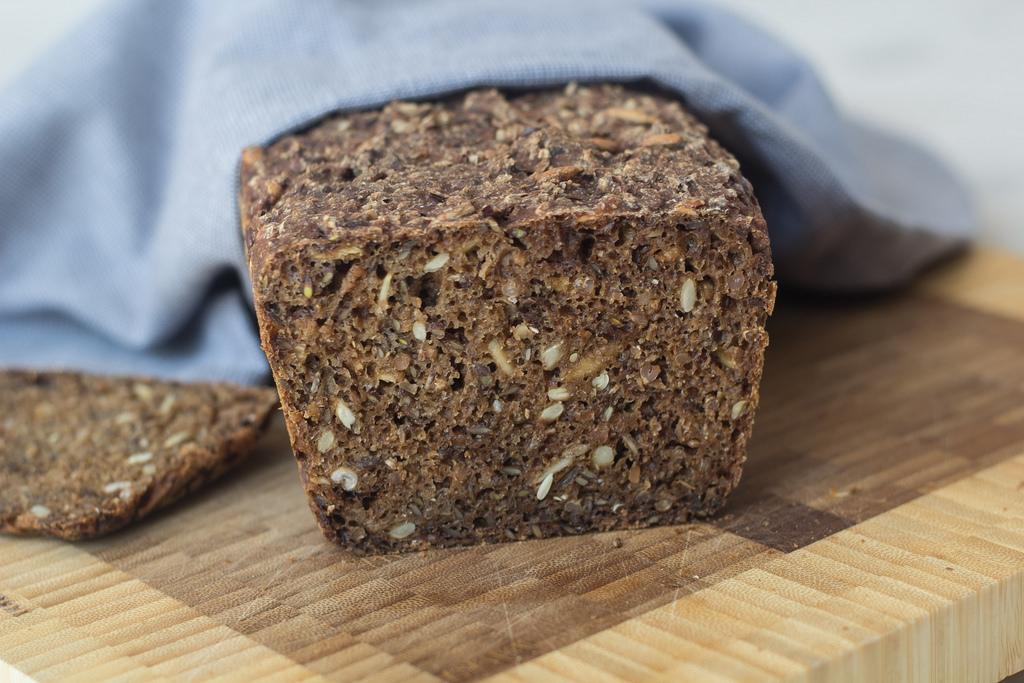 Ingredients
2

dl

cracked rye kernels

2

dl

cracked wheat

2

dl

flax seed/linseeds

2

dl

sunflower seeds

1

tbsp

malt syrup

(or dark syrup)

4

dl

sour dough

8

dl

water

4

dl

all-purpose flour

4

dl

rye flour

1

tbsp

salt

2

tbsp

gravy browning

(can be omitted)
Instructions
In a large bowl; Add the cracked rye kernels, cracked wheat, flax seeds, sunflower seeds, water, malt syrup and the sour dough. Let it all soak for minimum 8 hours. This can with advantage be done in the evening, so that you can continue the morning after.

After about 8 hours; add the rest of the ingredients and let the rye bread dough rise for about 1.5 hours.

Divide the dough into two portions and pour it into two normal bread pans. Cover the bread pans with some plastic wrap (or a damp dishtowel). Let the dough rise for about 1-2 hours or until the bread pan is full of dough.

Bake the rye breads at 180 C (360 F) for about 1 hour.

When done; remove the breads for the bread pans and let them cool off. When the breads are cooled off; keep them in an air tight container or a plastic bag.
Video