Traditional Nordic recipe for Meatballs also known as Frikadeller. These Danish Meatball are very popular and very often served for dinner or on Danish Rye Bread for lunch.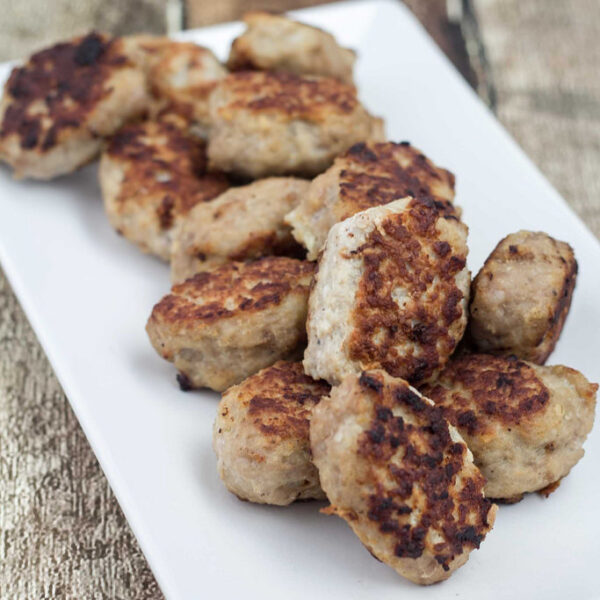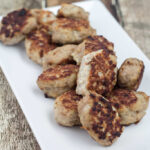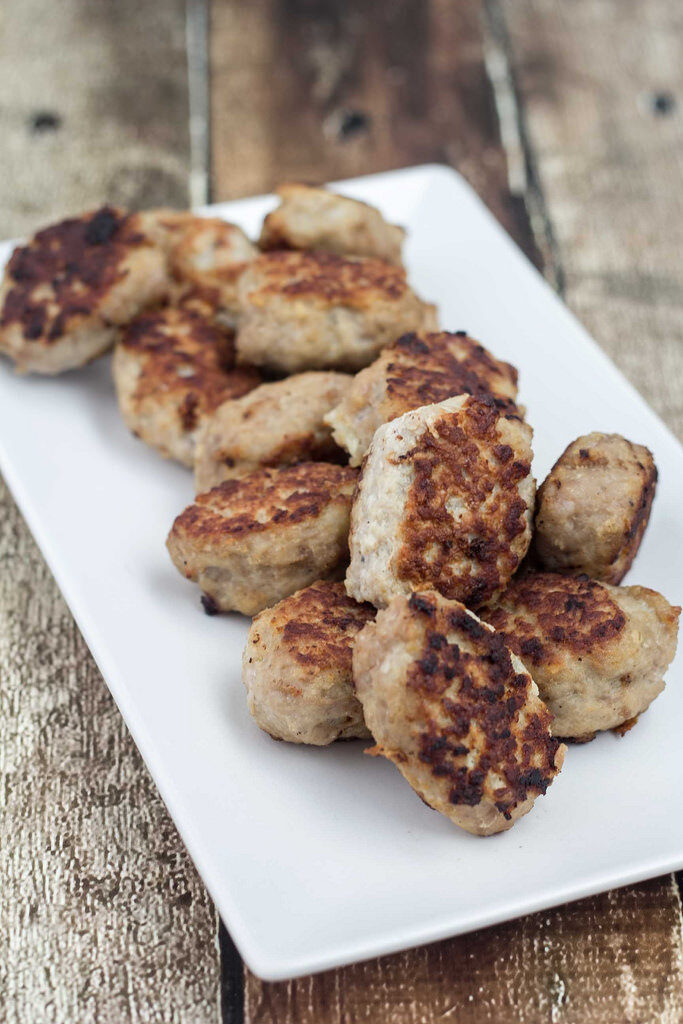 Old-fashioned Recipe for Frikadeller
This recipe for Danish meatballs also known as Frikadeller is properly one of the most, if not the most, popular national dish in Denmark. For most of the Danes this is a dish they have on a regular basis and a dish that they have had their entire life.
See also: Recipe for Danish Remoulade (perfect dipping for Frikadeller)
Frikadeller is super easy to make and they have a great taste. You simply just mix all the ingredients in a large bowl, mix well and fry the meatballs on a frying pan with oil - it is that simple.
The Secret Ingredient in Frikadeller
There are many different variants of Frikadeller, however the basic ingredients are always ground pork, onions, milk, eggs, flour and salt and pepper. I have always learned that the onions are the 'secret ingredient' in Frikadeller and that it is the onions that gives the characteristic taste to the meat. There are different opinions whether the onions should be chopped coarsely or finely, cut in large pieces or just blended.
Read also: How to make a Danish Hotdog
Personally I prefer the onions finely chopped or blended - this way I believe you get the most taste out of the onions. Another personal variation of Frikadeller is whether you want the meatballs large or small in size.
Time-wise it is faster to make few but large meatballs, however, we always makes many small meatballs this way we get more of the delicious crisp crust when frying them. The second very important ingredient in the meatballs is the salt. The salt is important because it enhances the taste which makes the Frikadeller even better.
What to serve with Frikadeller
This recipe for Frikadeller is the one my parents used when I was a kid and it is the one I uses the day today. We can recommend serving these meatballs with some homemade freshly bread with sunflower seeds or some boiled potatoes. The meatballs are also perfect as topping on a slice of some healthy homemade bread or simply just as a snack in the afternoon.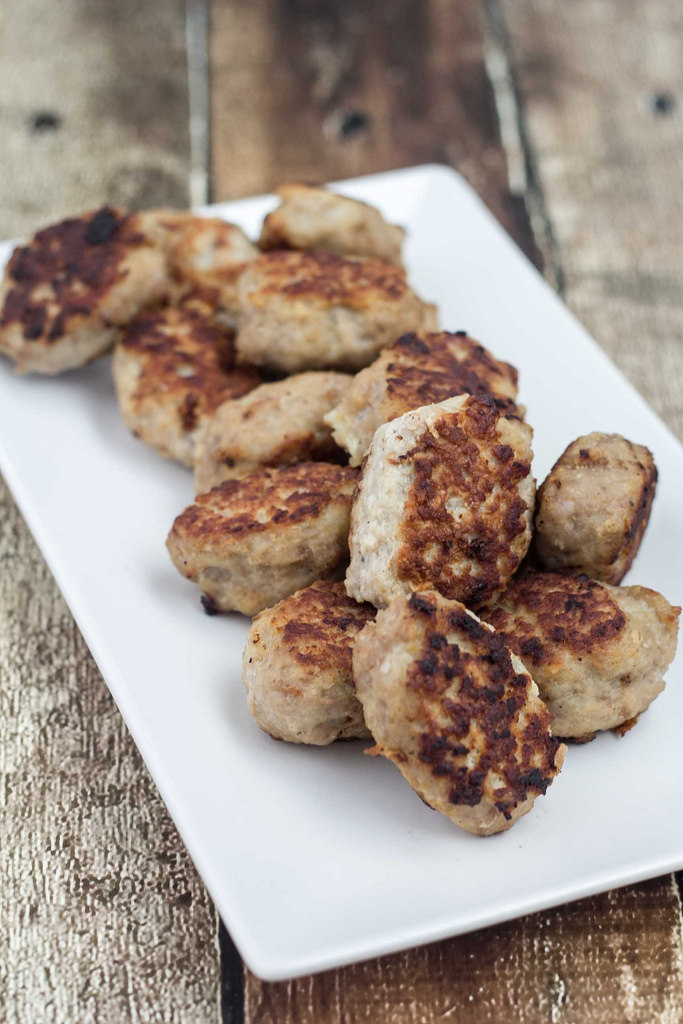 Ingredients
1

kg

ground pork

1

dl

milk

1

dl

oats

1

dl

all-purpose flour

(or breadcrumbs)

2

eggs

2

large onions

(finely chopped)

1

tbsp

salt

Pepper according to taste
Instructions
Mix all the ingredients together in a large bowl using a spoon or hand mixer.

Heat up a frying pan with butter or oil.

Use a spoon to form the meatballs. If you dip the spoon in a glass of water before you form a meatball it will be easier and the meat will not stick to the spoon. Fry the meatballs for about 5-10 minutes depending on the amount of heat you give them. It is best to flip over the meatball often - this will give then an even crust.
Notes
Serve these meatballs with some boiled potatoes or as topping for some delicious Paleo bread or Danish Rye Bread.