Delicious recipe for Nordic Apple cake with cinnamon. Very easy to make and the result is super tasteful. Apple cake done the Nordic way!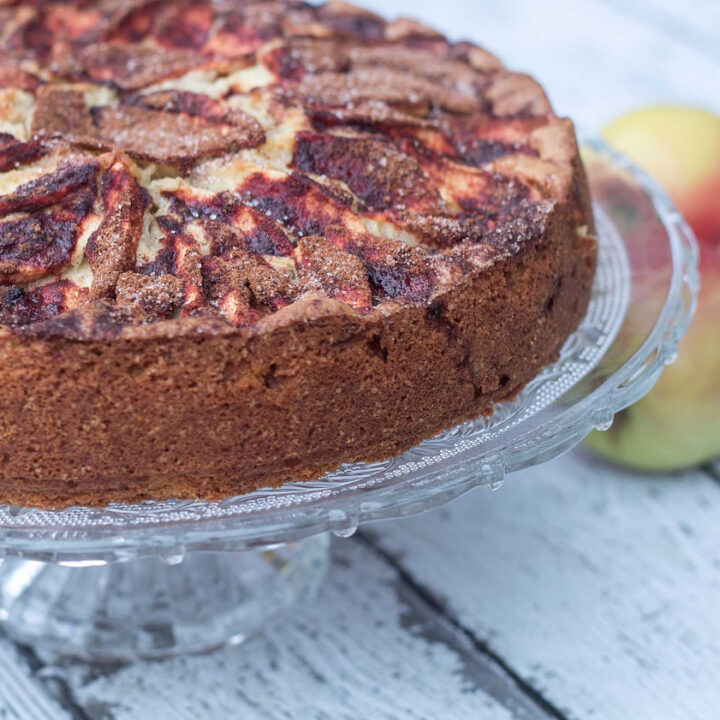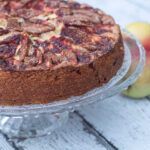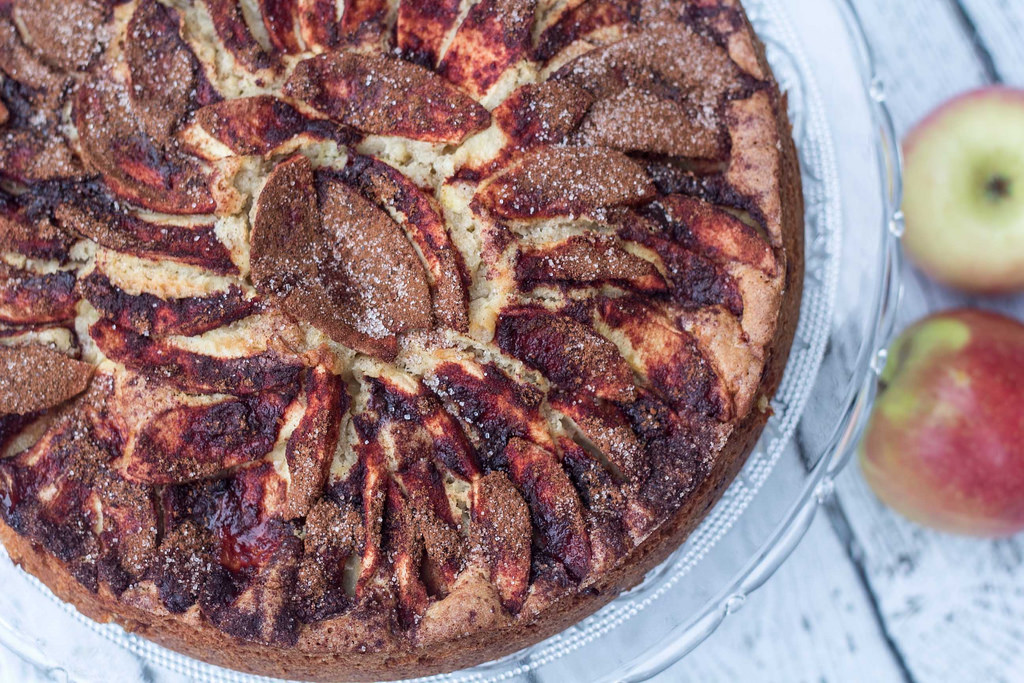 Go pick your own apples and make an apple cake
In Denmark, and the Nordic countries for that matter, the nature is a real paradise in the fall if you are looking for ingredients. It's this time of the year where the apples, pears and all kinds of different berries are ripe and ready to be picked. Every year, in the fall, we go to the forest and spent hours enjoying the nature, the last sun and the nice weather before the cold winter takes over. And then we pick all kinds of fruit and berries which we later love turning into delicious food back home in our kitchen.
We normally pick elderflowers and elderberries which we use to make elderflower juice and elderberry juice both which are very delicious. If you want to be inspired with other delicious recipes, which are made based on ingredients found in the nature, then we suggest that you take a look at our recipe archive.
We absolutely recommend everybody to spend some time in the nature - if you have kids it's also a great way to spend time with them and maybe teach them about the nature.
The Recipe for Nordic Apple Cake with Cinnamon
We normally pick several buckets of apples which we use to make all kinds of different delicious food. With most of the apples we either make this apple pie with crumble dough or this great apple cake with cinnamon.
This recipe for apple cake with cinnamon is perfect for the fall where the weather sometimes makes you stay inside with a blanket, a hot cocoa and a warm pieces of this cake. The cake is just real delicious and super easy to make. We have serve it for friend and family and they all like it. If you have some extra apples we'll recommend you to find inspiration on our page with recipes with apples.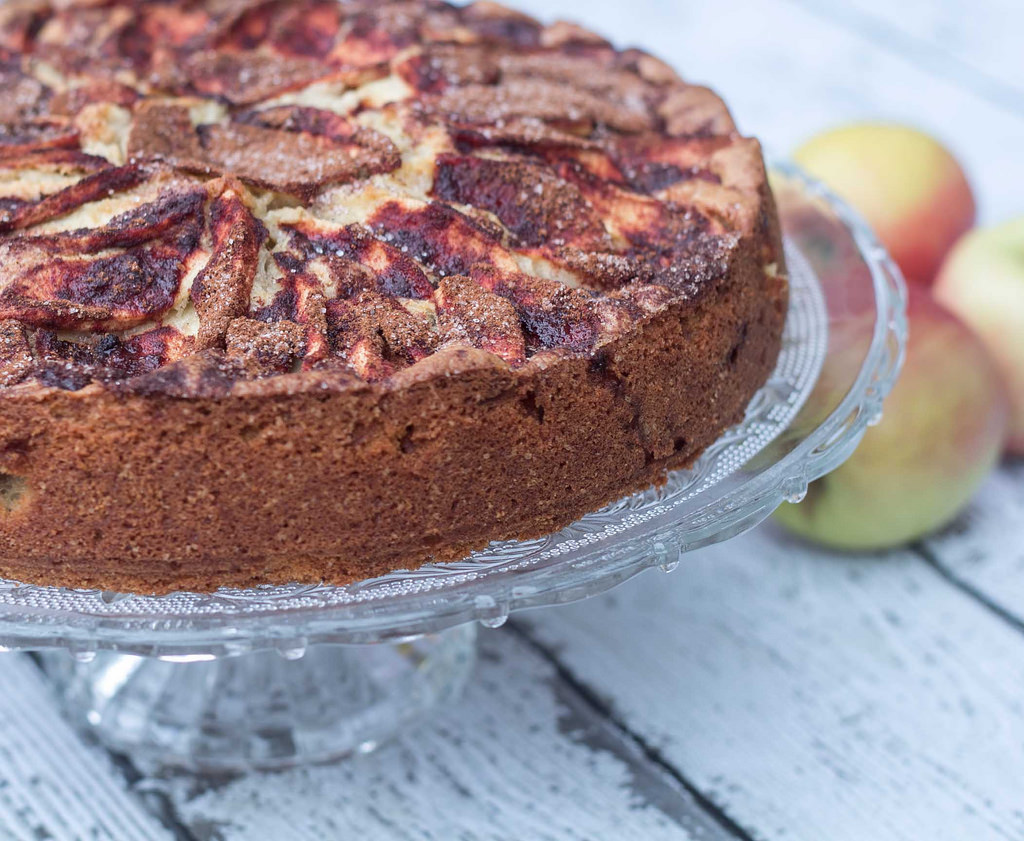 Ingredients
Apple Cake
4

eggs

400

g

sugar

200

g

butter

400

g

all-purpose flour

2

tsp

baking powder

1

tbsp

vanilla powder

(or essence)

3

apples
Topping
1

tbsp

cinnamon

1

tbsp

sugar

3

apples
Instructions
Whisk egg and sugar together, using a hand mixer, into a white and fluffy mixture.

Melt the butter, let it cool off a bit, and slowly mix it with the egg mixture.

In a separate bowl, mix the flour, vanilla sugar and baking powder. If you are using vanilla essence add this in the next step.

Gently mix the flour and egg mixture together using a wooden spoon.

Peel the apples and dice them. Pour the apples into the cake batter and mix.

Grease a circular baking tray with butter or lined it with baking paper. Pour the cake batter into the tray.

For topping, peel the apples and slice them. Spread them in a dense pattern on top of the cake.

Mix the cinnamon and sugar together and sprinkle it on top of the apples in an even layer.

Bake the cake at 180 C (360 F) for about 35-40 minutes. Check if the cake is done by sticking a thin wooden stick into the cake - if it's done no cake batter will stick to the stick.
Notes
Serve the apple cake warm with some sour cream or some homemade vanilla ice cream.