Traditional recipe for Danish Brunsviger cake. This cake is based on a soft and moist dough with a delicious brown sugar topping. So delicious and easy-to-make.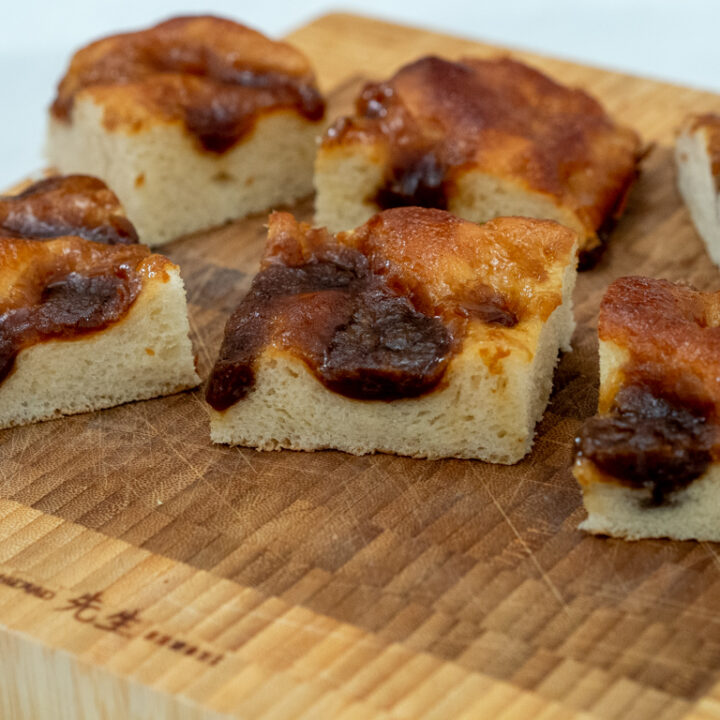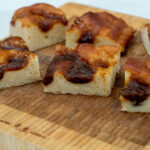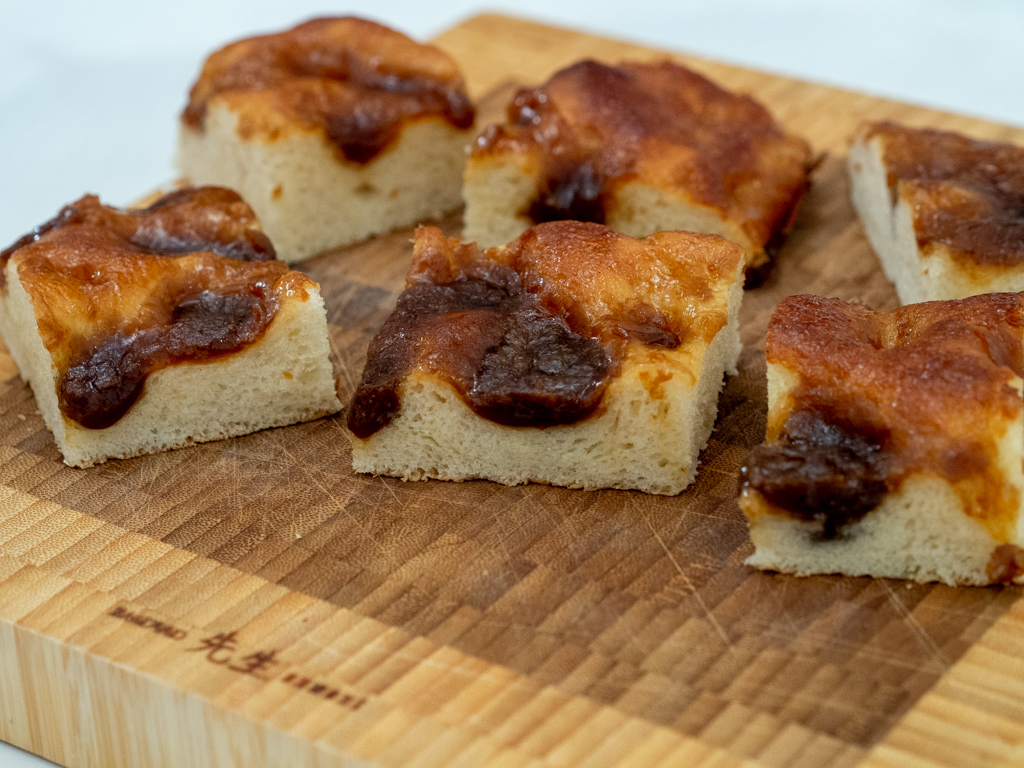 This recipe for traditional Danish Brunsviger Cake is easy to make and perfect if you are looking for an old-fashioned and classic Danish cake.
The Danish word Brunsviger cannot be translated into English but the meaning is well known by a Dane. The Brunsviger Cake is a delicious yeast dough cake topped with plenty of delicious butter and brown sugar mixture.
See also: Traditional recipe for Danish Dagmar tart
On this page I will show you how easy it is to make a Danish Brunsviger Cake and share a couple of tricks to avoid the common mistakes. Continue reading and learn how easy it is.
The history of Brunsviger Cake
The Brunsviger can be purchased from every pastry shop in Denmark but it is originally from Fyn which is the central part of Denmark. It is unknown when this cake was made and served the first time but it has for sure been around for generations. Today, it is well-known by almost all Danish people and is a very popular cake.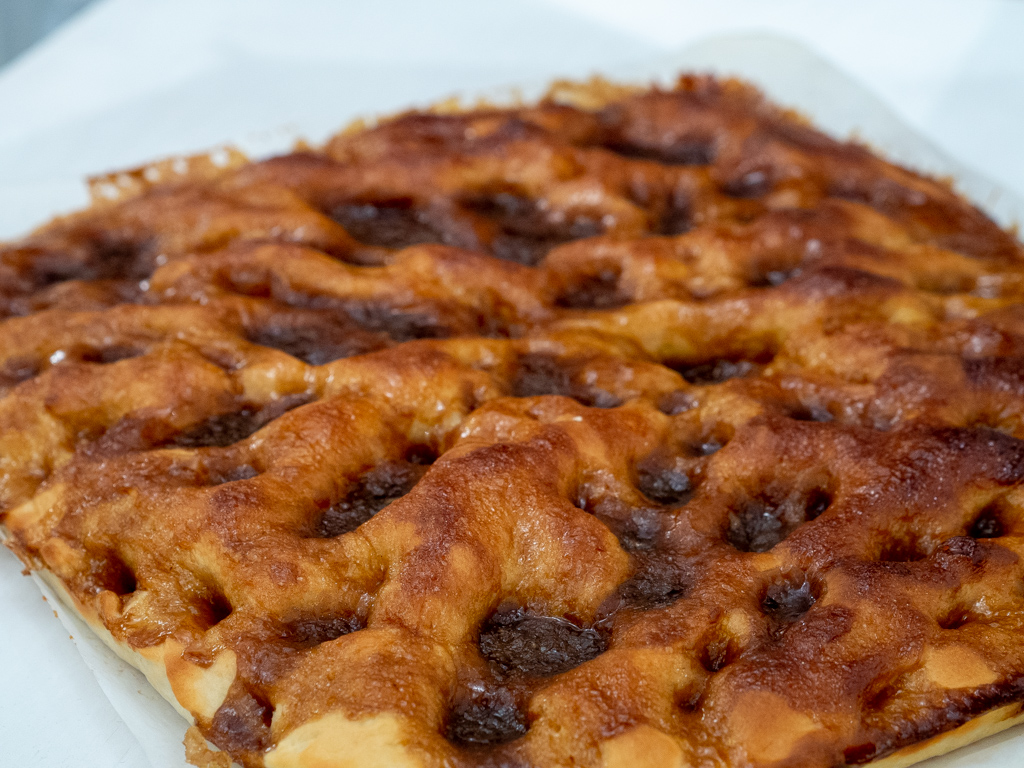 Traditional Brunsviger or Birthday Brunsviger
The traditional Danish Brunsviger is baked in a square pan and then later cut and served in smaller pieces. This is the classic way of making this cake. At some point in history somebody have developed this recipe and made this traditional cake into a birthday cake which is in Danish known as a Kagemand (Cake man). A Brunsviger birthday cake is easy made. You simply just make a traditional Brunsviger cake and then decorate it with all kinds of your favorite candy like wine-gum, M&M and so on.
See also: Recipe for traditional Danish Birthday Cake
The recipe is exactly the same as the traditional recipe shown further down on this page. However, the birthday version of this cake is not squared anymore instead it is shaped like a man or a woman depending on the gender of the person whose birthday it is.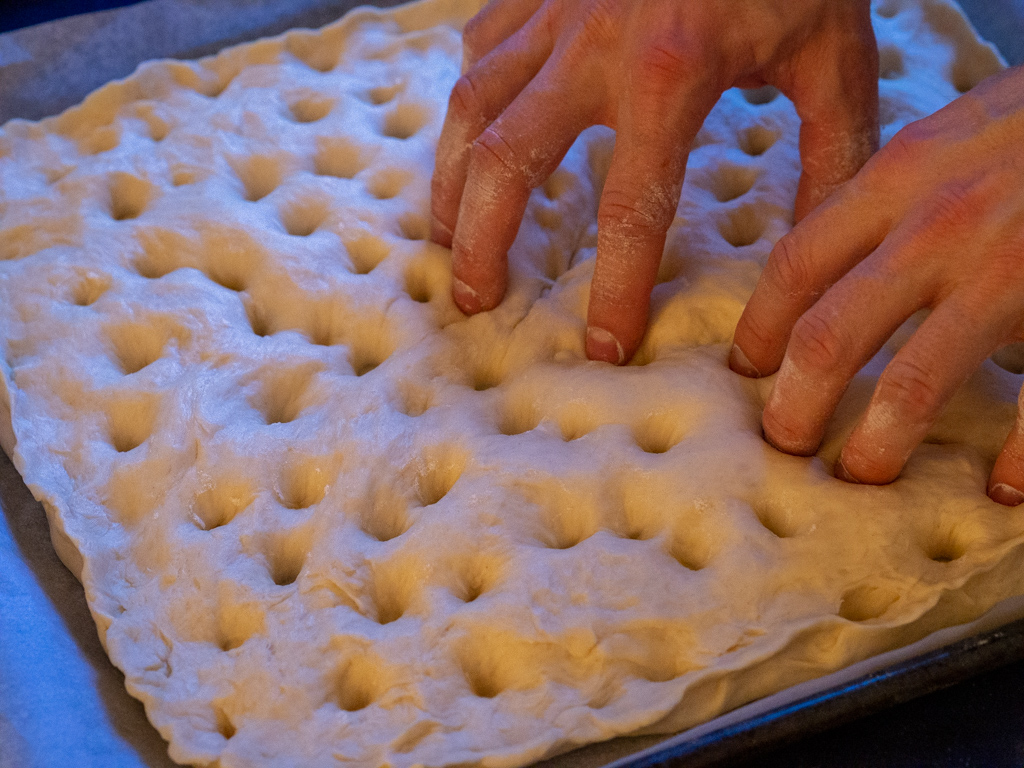 Brunsviger made in square oven plate
The traditional Brunsviger is made in a square oven plate like I have done. However, it can also be made in a circular springform cake tin or whatever cake tins you have. The result will still be a delicious cake. The traditional cake is square but a circular cake is also fine - it is up to you.
Tips when making the Brunsviger cake
As already said, it is actually really easy to make a Brusviger cake. I just have a couple of tips that I would like to share with you. The first tip; in step seven in the recipe, we are going to make indentations in the dough. In these indentations we are going to add the butter-sugar mixture. It is important that these indentations deep but does not break through the bottom of the dough. We want deep indentation so that they can be filled with plenty of sugar mixture.
See also: Recipe for Danish Cinnamon Twist (Kanalstang)
The second tip is closely related to the first. It is a good idea to make a moat along the edge of the dough. The moat will help keep the butter-sugar mixture on the top of the cake. Otherwise, it will run away and sugar coat the inside of your oven. This can be a little tricky. I have personally sugar coated my oven several times.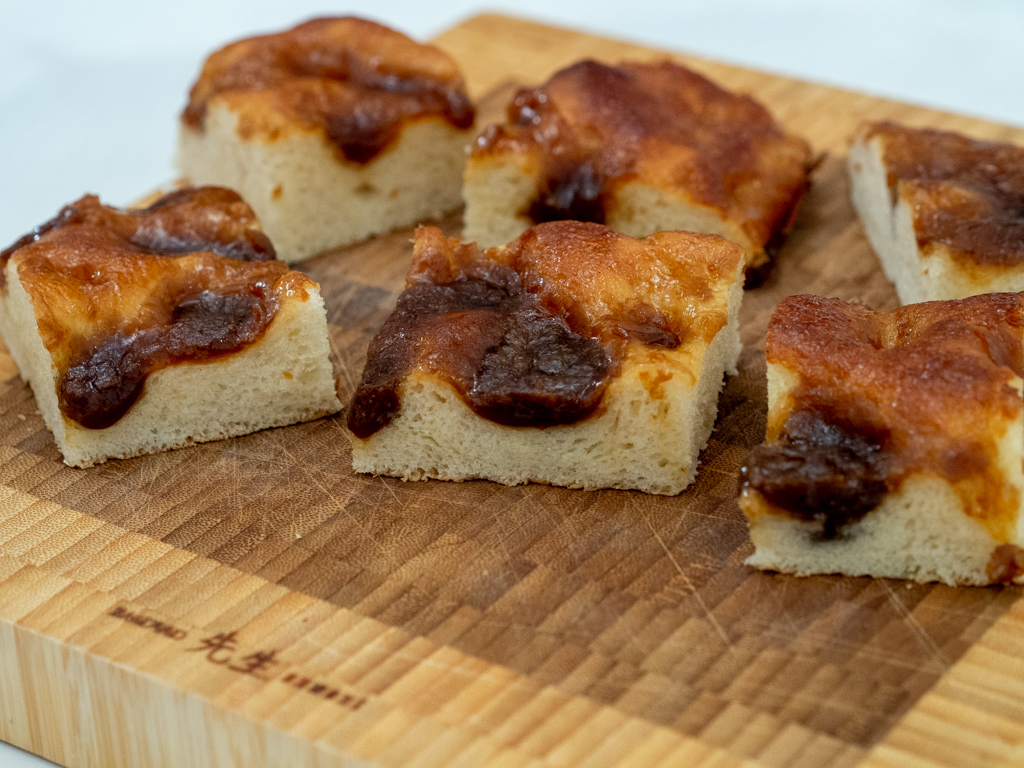 Ingredients
Brunsviger Dough
3

dl

milk

(lukewarm)

50

g

fresh yeast

(or equivalent dry yeast)

50

g

sugar

100

g

butter

(melted and cooled)

500

g

all-purpose flour

1/2

tsp

salt
Sugar topping
150

g

butter

250

g

brown sugar

4

tbsp

heavy cream

(alternativ milk)

3

tbsp

vanilla cake creme powder

(optional)
Instructions
Dissolve the fresh yeast and sugar in the lukewarm milk.

Melt the butter and let it cool off before adding it to the milk.

Add all-purpose flour and salt. Knead the dough for about 10 minutes or until it assemblies into a nice and smooth dough. You can with advantage use a kitchen machine.

Cover the bowl with a clean dish towel and let the dough rise into double size someplace warm. This takes about 30 minutes.

Flatten the dough into a square with a size of about 40 x 40 cm (16 x 16 inch). Transfer the dough onto a parchment paper covered oven plate. Let the dough rise for another 20 minutes. While the dough is rising prepare the sugar topping.

In a small sauce pan; melt the butter and brown sugar. When the butter-sugar mixture is hot add the heavy cream and mix it together. Remove the mixture from the heat and let it cool off.

Use your fingers to make indents into the dough. The indents should be deep and almost reach the bottom but without breaking through the dough. Also, make a small moat along the edge of the dough to keep the sugar topping on the top.

Distribute the prepared sugar topping across the dough and bake the cake for 12 minutes in a 225 C (440 F) well-preheated oven.

Let the cake cook off a little bit before serving it.