Traditional recipe for Danish Cinnamon Twist also known as Kanelstang. This recipe is is an old fashion recipe which has been made in Denmark for many years. Simple, easy-to-make and very delicious.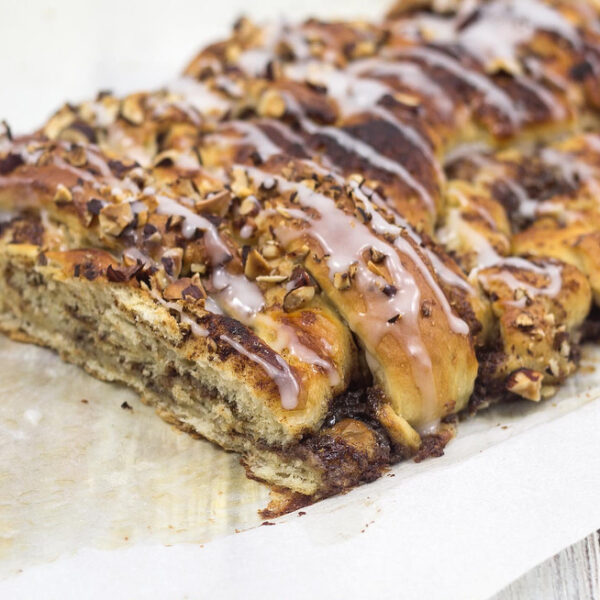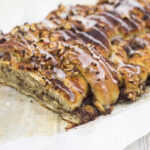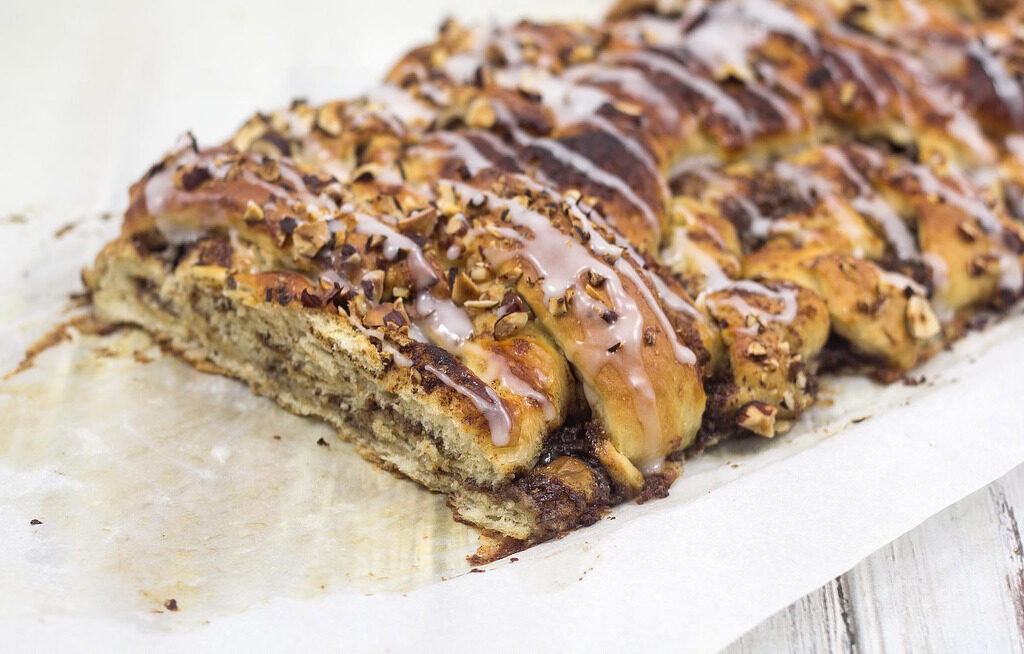 This is a recipe for a traditional Danish cinnamon twist which we in Denmark call Kanelstang - directly translated Kanelstang means cinnamon rod. A Kanelstang is a famous, old and very traditional part of the Danish pastry cuisine and can be bought in most bakeries and some super markets in Denmark.
Read also: Recipe for Danish Cinnamon Crumble Apple Pie
They are typically served together with a cup of coffee or sometimes as "dessert" after breakfast. Most people buy the cinnamon twists from the bakeries which actually are pretty good. However, making your homemade Kanelstang is actually relatively easy and it taste delicious - especially the smell, when the cinnamon twist is in the oven, is wonderful.
A cinnamon twist is actually pretty similar to a cinnamon bun - a cinnamon twist is just larger, elongated and has two types of filling, vanilla cream and cinnamon filling.
A cinnamon twist is just wonderful!
Serve the cinnamon twist together with a cup of coffee, tea or some homemade hot cocoa.
This recipe gives you two cinnamon twists - if you cannot eat them both you can put one in the freezer, and then reheat it later. This way you always have something delicious to serve when having unexpected guests.
Ingredients
Dough:
50

g

fresh yeast

3

dl

milk

2

eggs

3

tbsp

sugar

1

tsp

salt

1

tsp

ground cardamom

500

g

all-purpose flour
Filling:
200

g

butter, soft

200

g

brown sugar

4

tbsp

ground cinnamon
Decoration:
1

egg

(beaten)

some sugar icing

100

g

chopped hazelnuts
Instructions
Vanilla Cream:
Start by making a portion of vanilla cream. You can use the powder vanilla cream from the super market which only needs to be mixed with milk. However, I strongly recommend to make your own and homemade vanilla cream. You can follow my recipe for vanilla cream which is super easy. You can find the recipe on

NordicFoodLiving.com
Dough:
Warm the milk and pour it in a large bowl. Dissolve the yeast in the lukewarm milk. If you are using dry/active yeast, add this later together with the flour.

In the milk; add sugar, salt, cardamom, and the eggs. Stir well.

Add the flour stepwise and knead well. Continue adding flour until the dough does not stick to your fingers anymore. The same applied to dough mixed using a stand mixer.

Cover the bowl with a clean dishcloth and set aside some place warm. Let it rise for about 30 minutes.
Filling:
While the dough is rising; In a bowl, mix together all the ingredients for the filling. Set aside.
The Danish Cinnamon Twist (Kanelstang):
Knead the risen dough a little and divide it into two equally sized pieces.

Using a rolling pin; roll out the two dough pieces into two rectangles (35x45 cm - 14x18 inch).

Equally distribute the filling and the vanilla cream on the two rectangles. Start with the filling.

Roll the dough together into two logs.

Use a pair of scissors; snip half way through the logs and fold the dough to one side. Continue snipping and folding the dough with a distances between each snip of about 2 cm (3/4 inch). See the picture in this recipe for better understanding.

Beat an egg and brush the cinnamon twists with it. Sprinkle the twists with chopped hazelnuts.

Preheat the oven to 200 C (400 F) and bake the twists one-by-one for about 20 minutes. 

When the twists are baked and cooled off; decorate them with icing.