Broccoli buns, which is a perfect and healthy alternative to normal white toast bread. Perfect for breakfast or the lunch sandwich. Packed with great vitamins and dietary fibers. Your body will love you.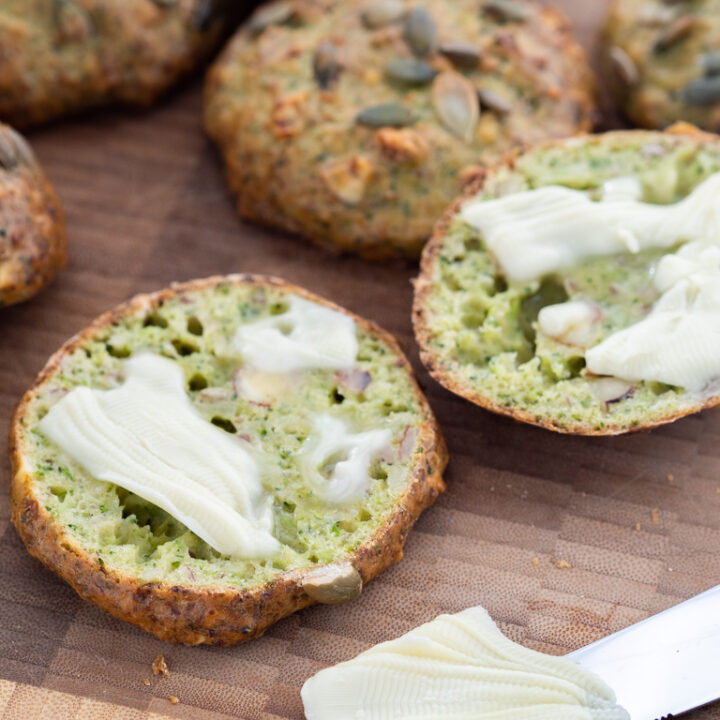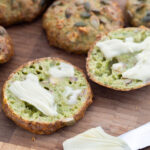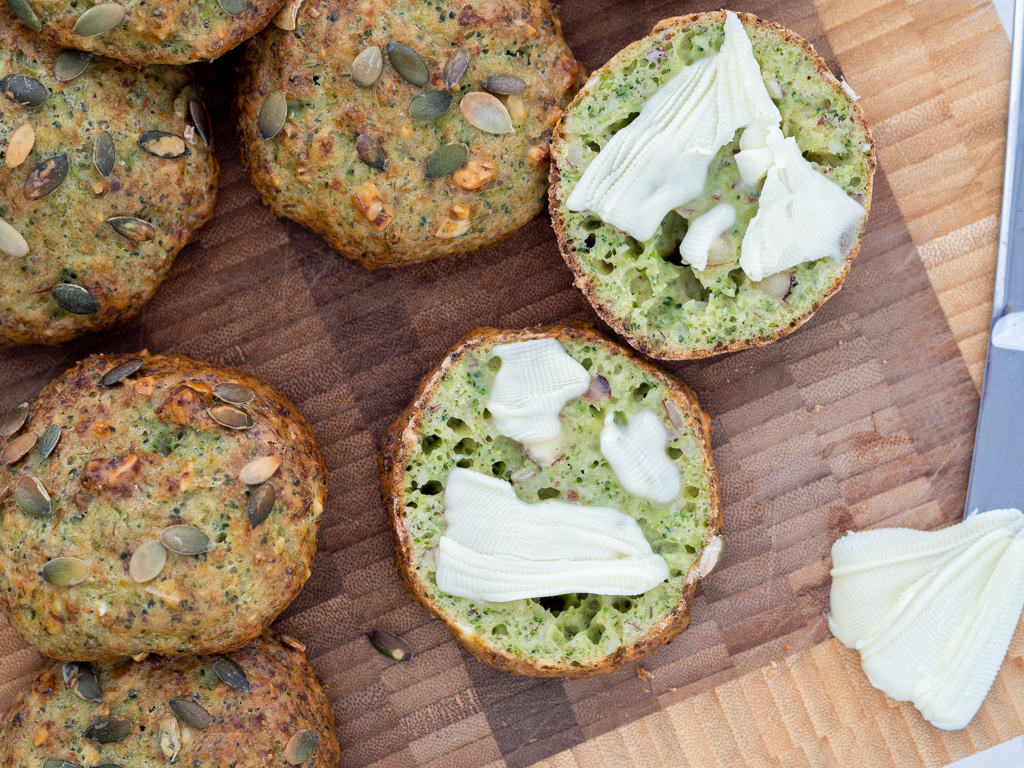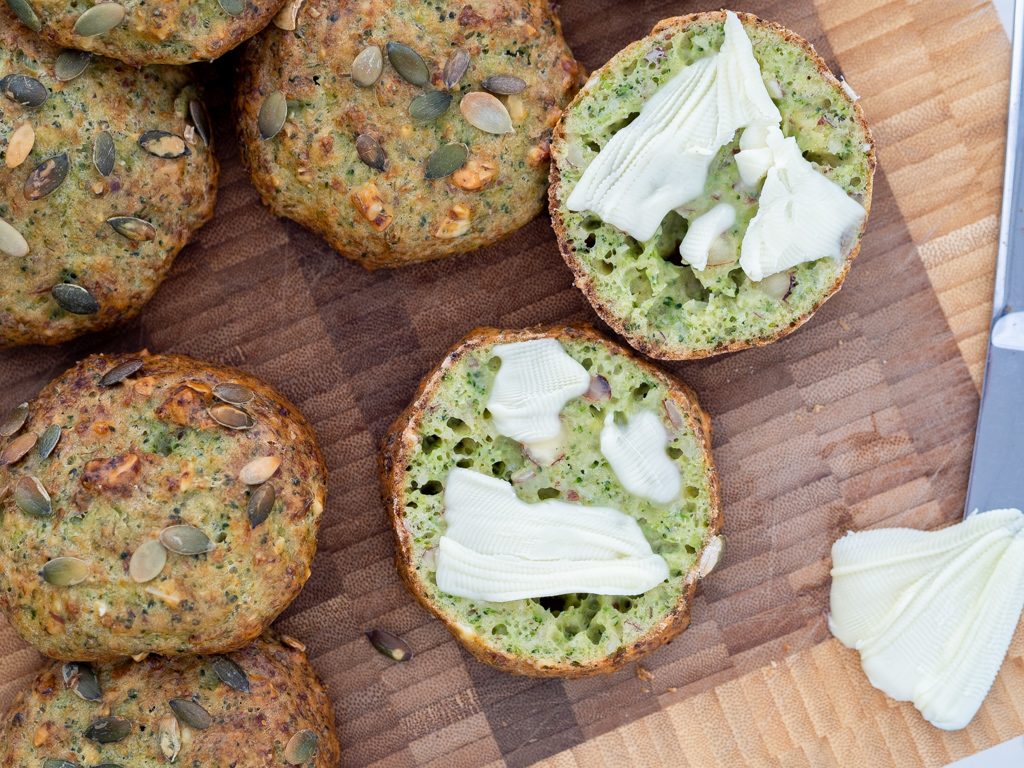 On this page I will show you a Nordic recipe for healthy broccoli buns. And before you get scared away I will start with a promise. Even though these buns are made with broccoli they are still very delicious and of course a very healthy and perfect alternative to normal white toast bread. Read more and see how easy it is to make some filling, healthy and delicious Nordic broccoli buns.
Healthy alternative to white toast bread
I have travled and live outside Denmark many times. I am addicted to travel and I love exploring the world we all share. Every time I go abroad, there is always one thing that I am missing and that is the Nordic bread.
If these is one thing, that we are good at here in the Scandinavian countries then it is making some delicious bread.
Read also: How to make the famous Nordic rye bread
When I travel, I always find it difficult to find good quality and healthy bread for my breakfast or lunch.
If you are looking for a great and healthy alternative to the normal white toast bread then I will recommend you to look at some Nordic bread recipes. Nordic bread is typically based on simple and great ingredients, which normally contains a high amount of protein and dietary fibers.
Try also: Easy recipe for Danish carrot buns
Of course I have several great recipes here on my food blog. Just browse the bread section.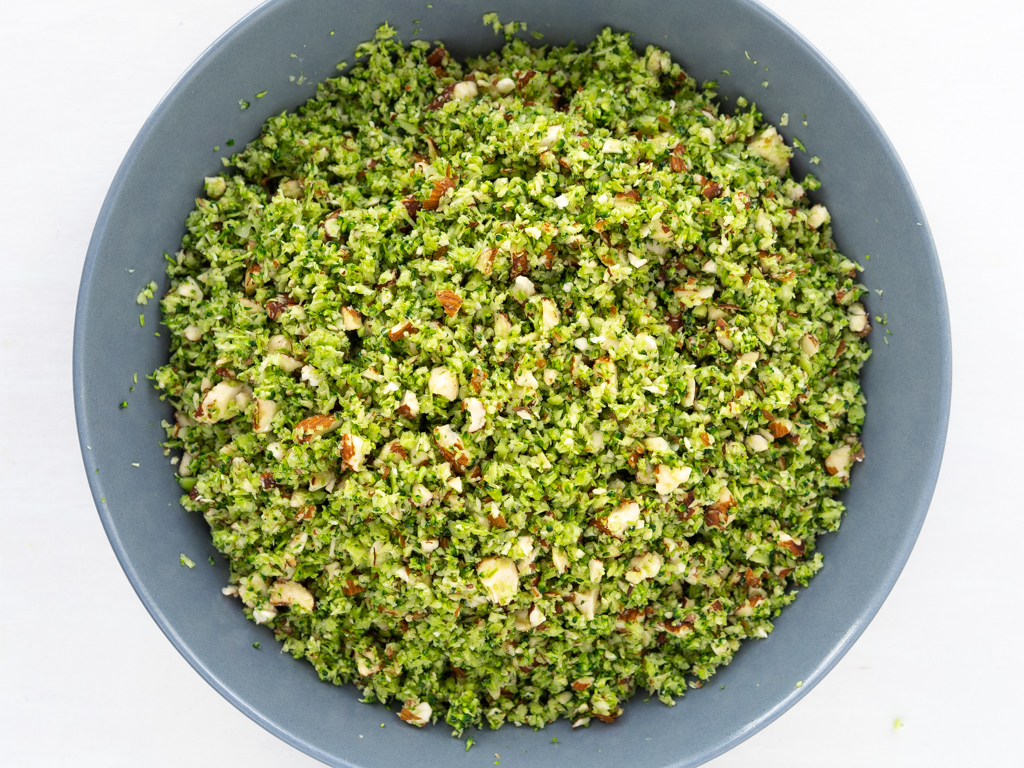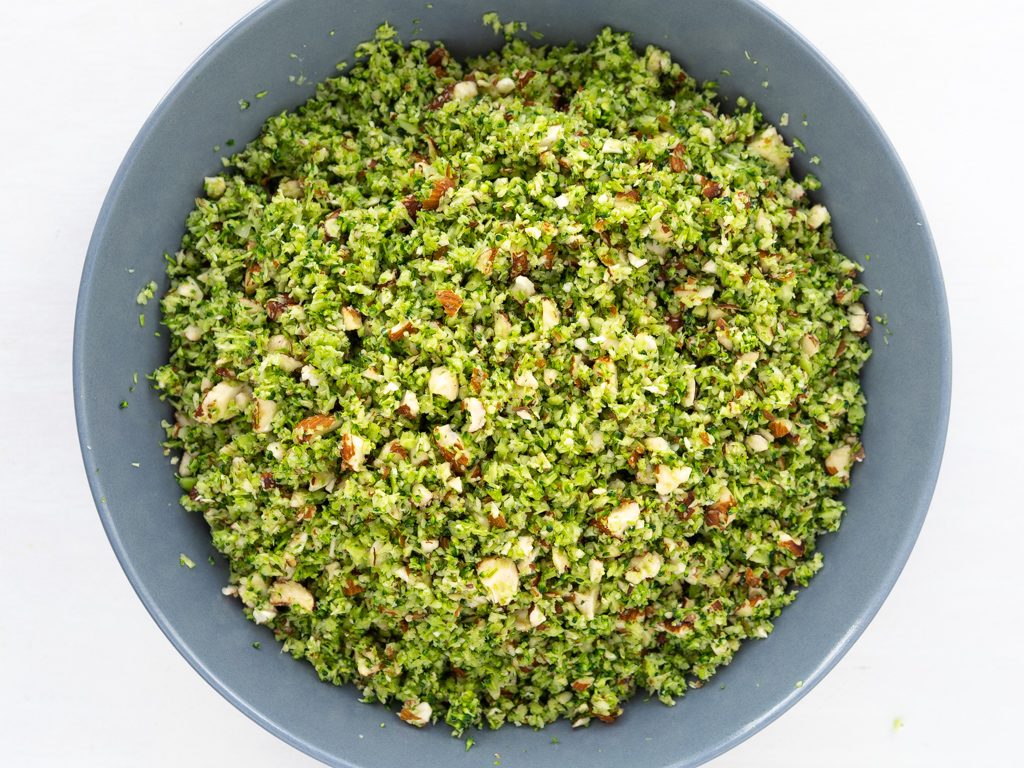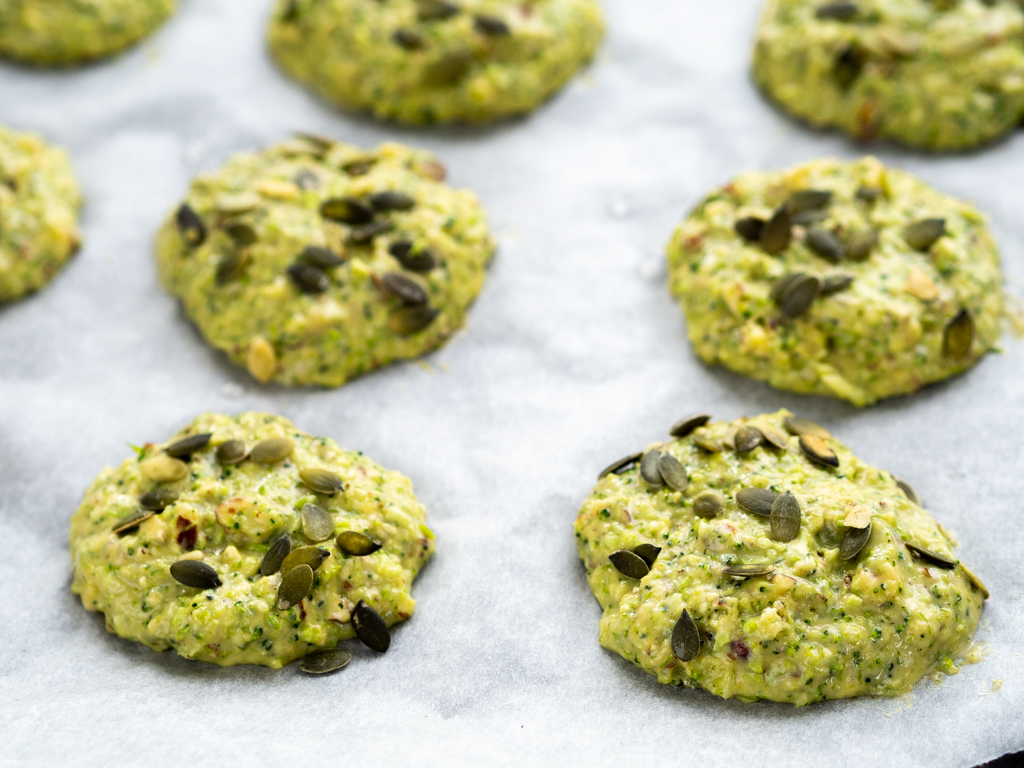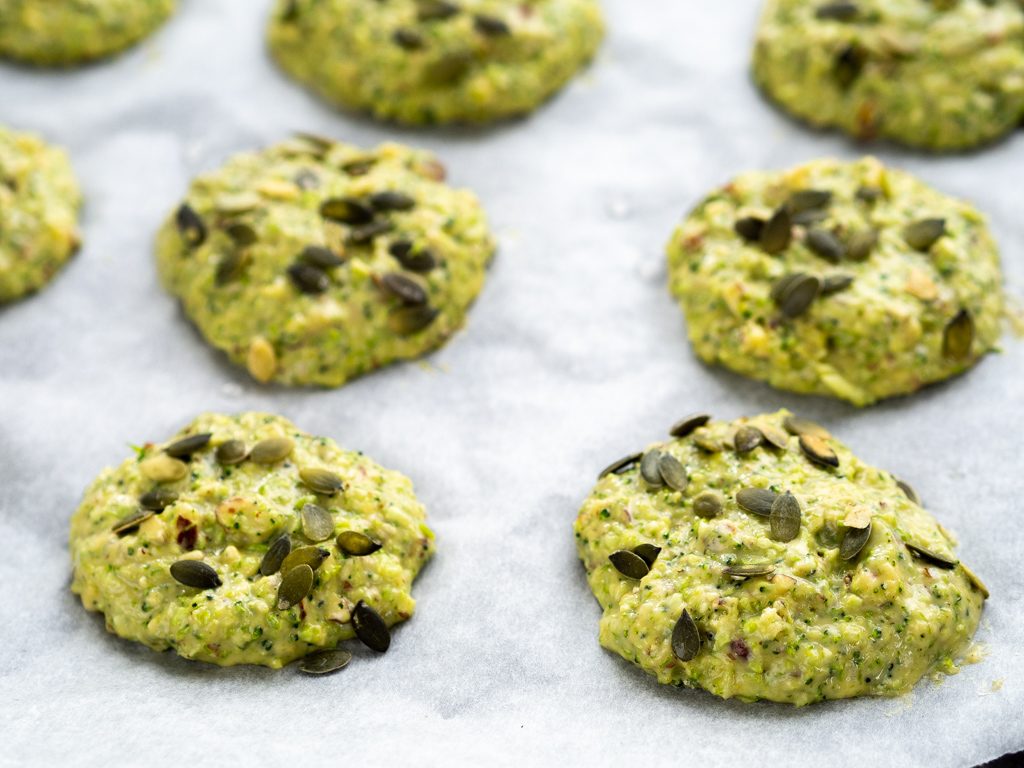 Nordic Broccoli Buns
These broccoli buns does of course contain a lot of broccoli - but do not get scared away because of that.
Personally, I love broccoli and the fact that it is packed with fantastic vitamins and dietary fibers these broccoli buns simple makes you fill full for a longer time.
Of course, these buns taste like broccoli - but not in the bad way - if you ask me. In my mouth healthy ingredients simple does taste better. If you try them I would love to hear from you in the comment section below.
I can recommend serving these buns for breakfast with a slice of cheese and some homemade jam - that is my personal favorite. However, you can also use them to make sandwiches for lunch or the afternoon.
Read also: My best recipe for strawberry and raspberry jam
Imagine a sandwich that actually makes you feel full and provides some great nutrition for your body. Make a broccoli sandwich with a slice of low fat cheese, a slice of ham, fresh spinach leaves, tomato and a little mayonnaise. Then you are all set for hours.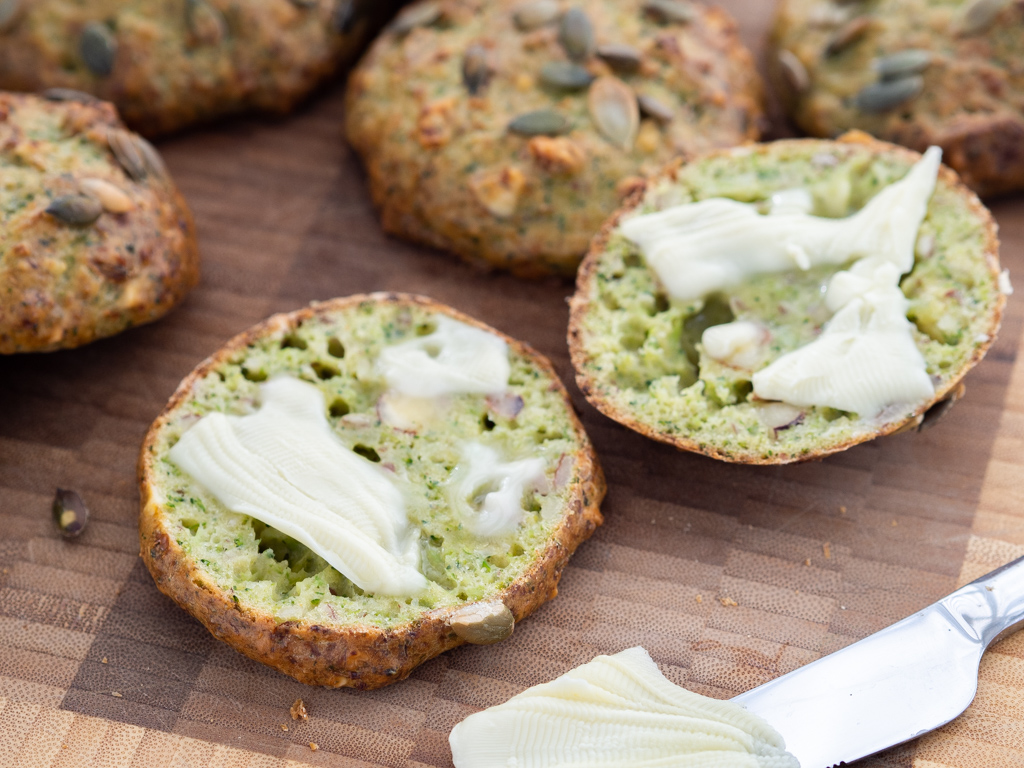 Ingredients
1

broccoli

4

eggs

100

g

almonds

(3.5 oz)

100

g

whole wheat flour

(3.5 oz)

200

g

all-purpose flour

(7 oz)

1

tsp

baking powder

1

tsp

salt

pumpkin seeds

for topping
Instructions
Rinse the broccoli and cut it into smaller pieces. Discard the stalk. Pour it in a food processor or blender and blend everything into a fine texture. Remove the chopped broccoli from the blender and set aside.

Add the almonds to the food processor and blend again until the almonds are chopped into smaller pieces.

Mix the prepared broccoli and almonds with the eggs. Add the two types of flour, the baking powder and salt. Mix well.

On a parchment paper covered oven plate use to tablespoons to set 12 broccoli buns. It is good idea to dip the spoons in cold water.

Decorate the top of the buns with pumpkin seeds.

Bake them in the oven at 200 C (400 F) for 30 minutes.