Old-fashioned and traditional recipe for Danish Koldskaal (Cold Bowl). This recipe is based on a few and simple ingredients just like it was made in the old days. Perfect for a hot sommer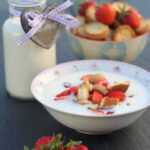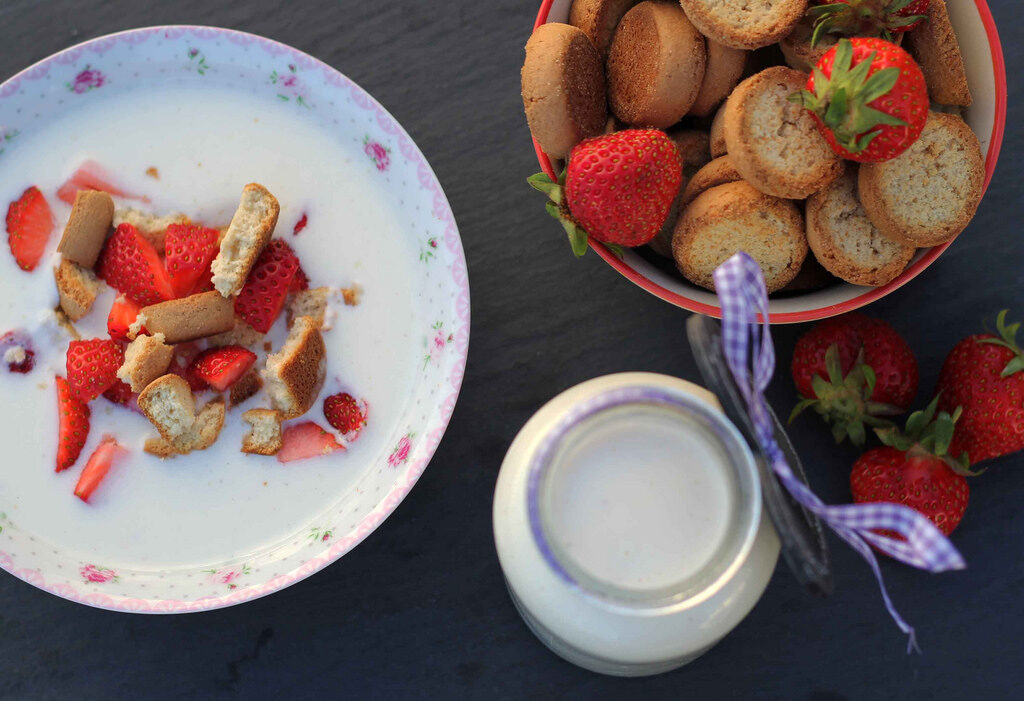 This recipe for Danish buttermilk soup is probably the most traditional Danish summer dish you have.
In Denmark we call this dish Koldskål, which translated means Cold Bowl.
Koldskål is based on buttermilk and plain yogurt and sweetened by sugar and vanilla. Koldskål is almost only served in the summer time and especially in the periods with hot weather.
Danish Buttermilk Soup served in the hot summer
Most of the Koldskål consumed in Denmark is processed and the sale rates are highly dependent on the weather and the temperature - the higher temperature the higher is the sale rates. The reason why this dish is so popular in the hot summer period is because it's very refreshing and cooling which is great when your body feels like it's going to boil.
For many Danes it's a tradition to eat this dish in the summer where it's mainly served as a snack in the afternoon or in the evening. Even though it's mostly served as a snack, we also sometimes just have this for dinner when we are not in the mood for normal dinner.
Read also: Traditional recipe for Danish Cocoa Oat Balls (Havregrynskugler)
The dairies are selling a lot of this buttermilk soup because the easiest way of getting this dish is just to buy it. We never buy processed Koldskål - it's just so easy to make yourselves and we believe it has a much better taste. To make your own Koldskål you basically just need to whisk together egg yolks, sugar, vanilla with some buttermilk and plain yogurt - it's that simple and it only takes about 15 minutes to prepare.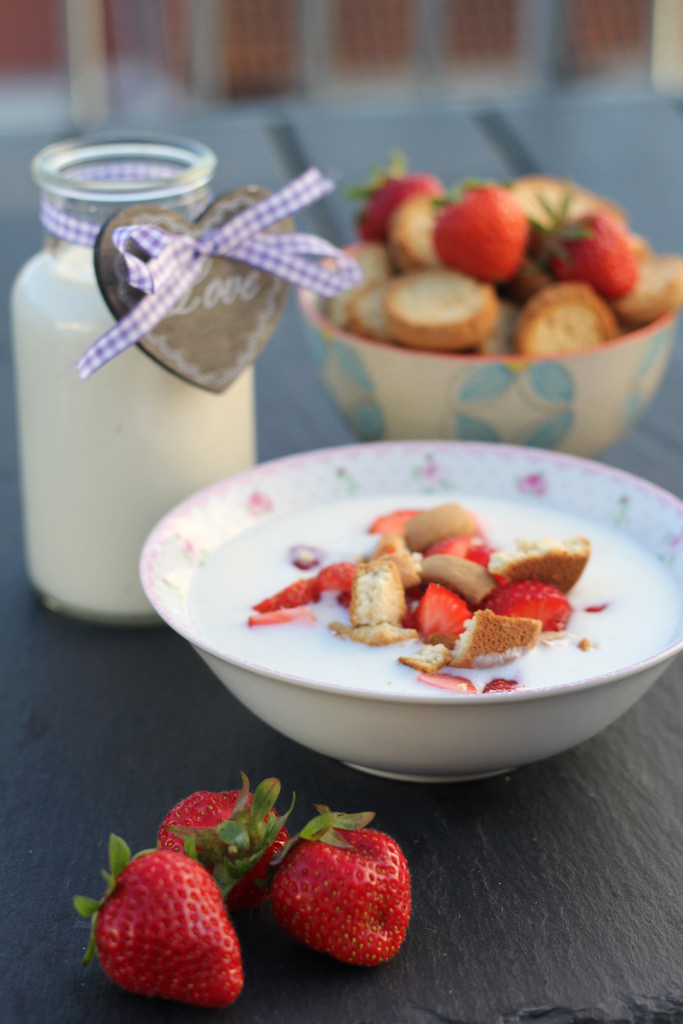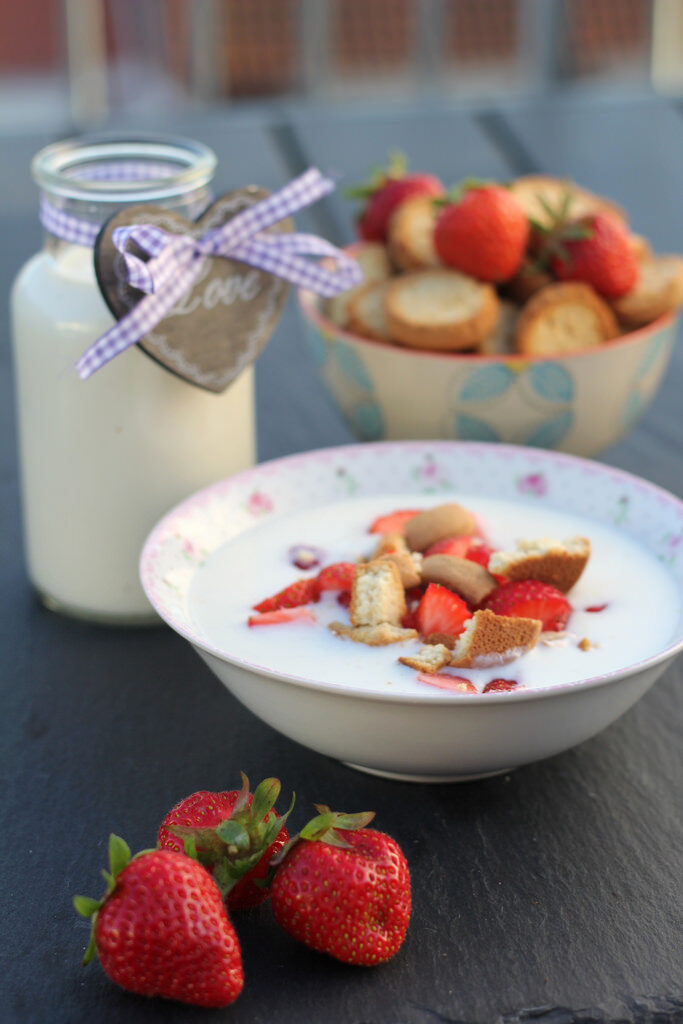 Koldskaal served with Danish Kammerjunker
There a several different ways of making this dish but this is the recipe we always use and we believe it's the most traditional one. Koldskål is normally served with Kammerjunker, which is a small and crisp Danish biscuits typically flavored with lemon and cardamom. However, we normally serve this dish with fresh strawberries and blueberries as topping - it's just wonderful. You can find the recipe for kammerjunker here on my Nordic blog.
See also: Recipe for homemade Danish Kammerjunker
The strawberries just make this dish even more summerly. You can basically use any topping you think is great. If you want to make this dish more filling, you can consider oats, which is rich on dietary fibers, or maybe this chocolate-coconut granola.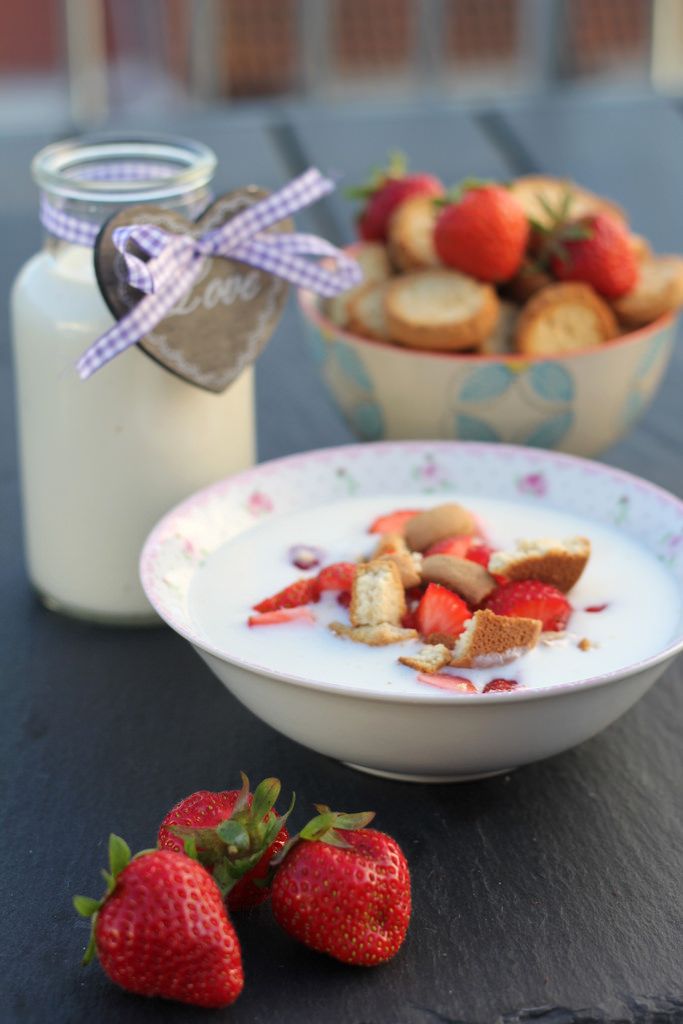 Ingredients
4

egg yolks

1

liter

plain yogurt (~3.5% fat)

1

liter

buttermilk

2

tbsp

cane sugar

1

vanilla bean

1

tbsp

sugar

(mixed with the vanilla bean)

1

tbsp

lemon juice
Instructions
Use a hand mixer to whisk the egg yolks and sugar into a light and fluffy mixture.

Scrape out the vanilla seeds from the vanilla bean. We have made a simple step-by-step guide how to do this. Mix the vanilla seeds with one tablespoon of sugar.

Whisk the vanilla seed together with the egg yolks.

Whisk the yogurt with the egg yolks. Add the yogurt in 3-4 steps and whisk well in between each step.

Finally add the buttermilk and mix it well together. Flavor with lemon juice.

Keep the buttermilk soup/Koldskål in the fridge. You can leave the empty vanilla beans in the bowl - it still has much great flavor.
Notes
Serve the buttermilk soup with fresh strawberries or Danish Kammerjunker (Small cookies). You can find the original recipe for Kammerjunker on www.NordicFoodLiving.com