Traditional recipe for Danish Kammerjunker which are used as topping for Danish buttermilk soup. These small cookies are easy to make and very delicious.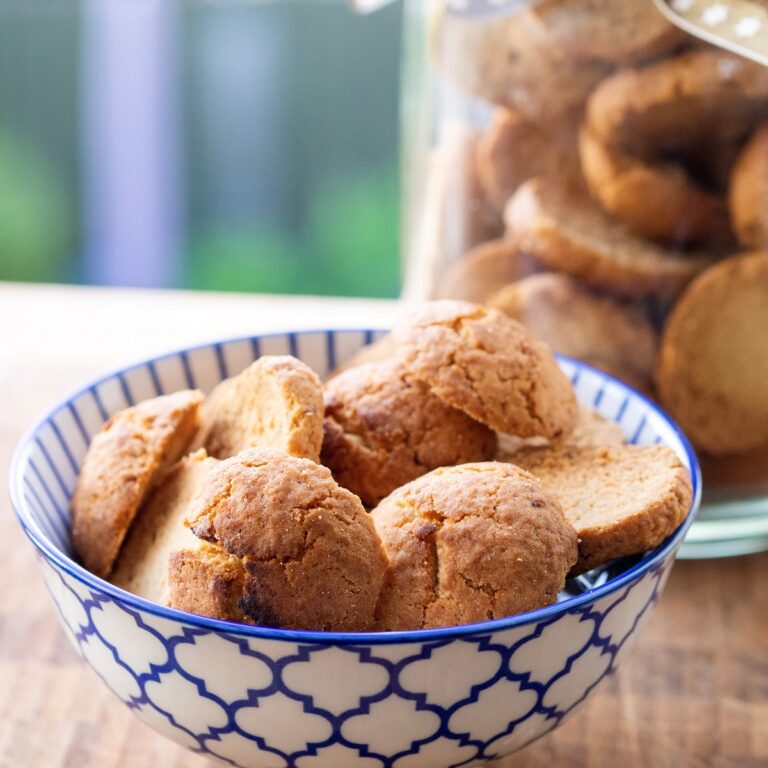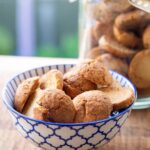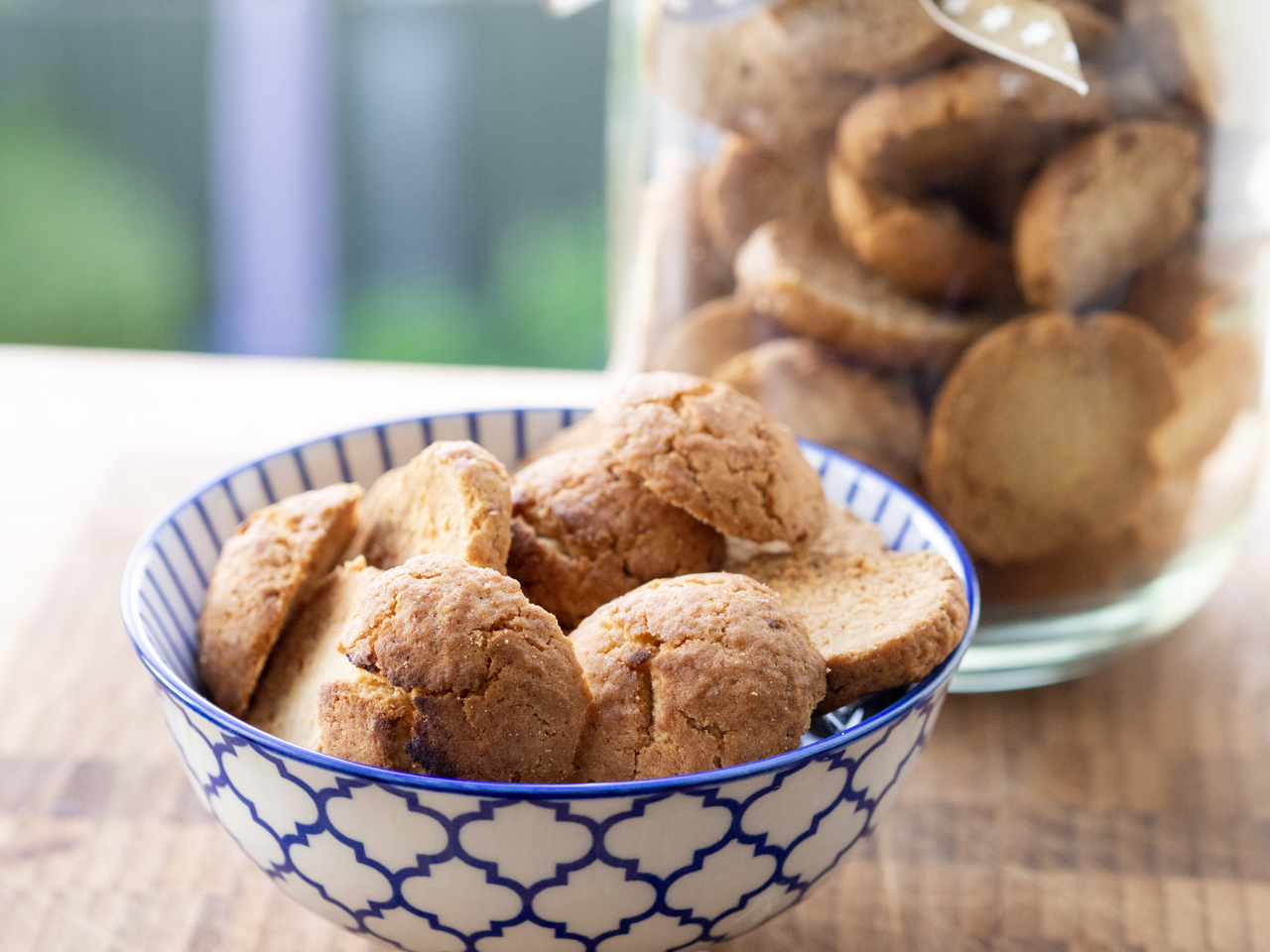 When it is summer time in Denmark there is one dish that almost every Dane eats regularly and that is the Danish Buttermilk Soup with kammerjunker also known as Koldskål med kammerjunker.
Danish buttermilk soup is a refreshing and five ingredient dish that is typically served with the Danish Kammerjunker as topping.
See also: The original recipe for Koldskål (Danish Buttermilk Soup)
I already have the original recipe for Koldskål posted here on my blog. On this page I will be focusing on the Kammerjunker recipe and describe how to make them.
What is kammerjunker?
Let us start with the obvious question - what are Danish Kammerjunker? Kammerjunker are small and crisp cookies which are made from a few different ingredients which can all to be found in every grocery store.
Try also: Recipe for Danish Buttermilk Soup (Koldskaal) with a twist of rhubarb
Kammerjunker are typically made from butter, sugar, flour, egg, baking powder and sometimes a little lemon zest for extra taste.
How to serve Kammerjunker
As already mentioned, Kammerjunker are traditionally served as topping for Danish buttermilk soup.
It is my experience that there are two kinds of people - the people that prefer to serve the Kammerjunker as they are or the people that prefer to break them into smaller pieces.
I personally prefer the last option - breaking them into pieces and mixing them with the cold buttermilk soup. Super delicious if you ask me.
How to make Kammerjunker
Now to the big question - how to make homemade Danish Kammerjunker. To answer that question I have assembled my favorite Kammerjunker recipe just below on this page. However, before you jump to the recipe I would like to share a few details.
The recipe for kammerjunker can basically be divided into four main steps. In this recipe you start by making the Kammerjunker dough which is easily done by kneading all the ingredients together into a nice and smooth dough. The dough is then rolled into a 30 cm (12 inch) rod.
Before continuing, let the dough cool off for one hour in the fridge.
Now cut the dough into 30 pieces and roll each of them into 30 balls. Place the balls on a parchment paper covered oven plate.
The next step is to pre-bake the 30 balls for 10 minutes in a pre-heated 225 C (435 F) oven.
Now comes the special part which gives the Kammerjunker their special look. Each of the pre-baked is now cut at the middle and divided into two. You should now have 30 top parts and 30 bottom parts which gives a total of 60 Kammerjunker.
The final step in the recipe is to bake the 60 cookies for another 20 minutes at 175 C (375 F). Arrange the cookies so that the cut face is facing upwards. When cooled off the cookies are done and ready to be served with some delicious buttermilk soup. You can find the recipe for koldskål here on my site.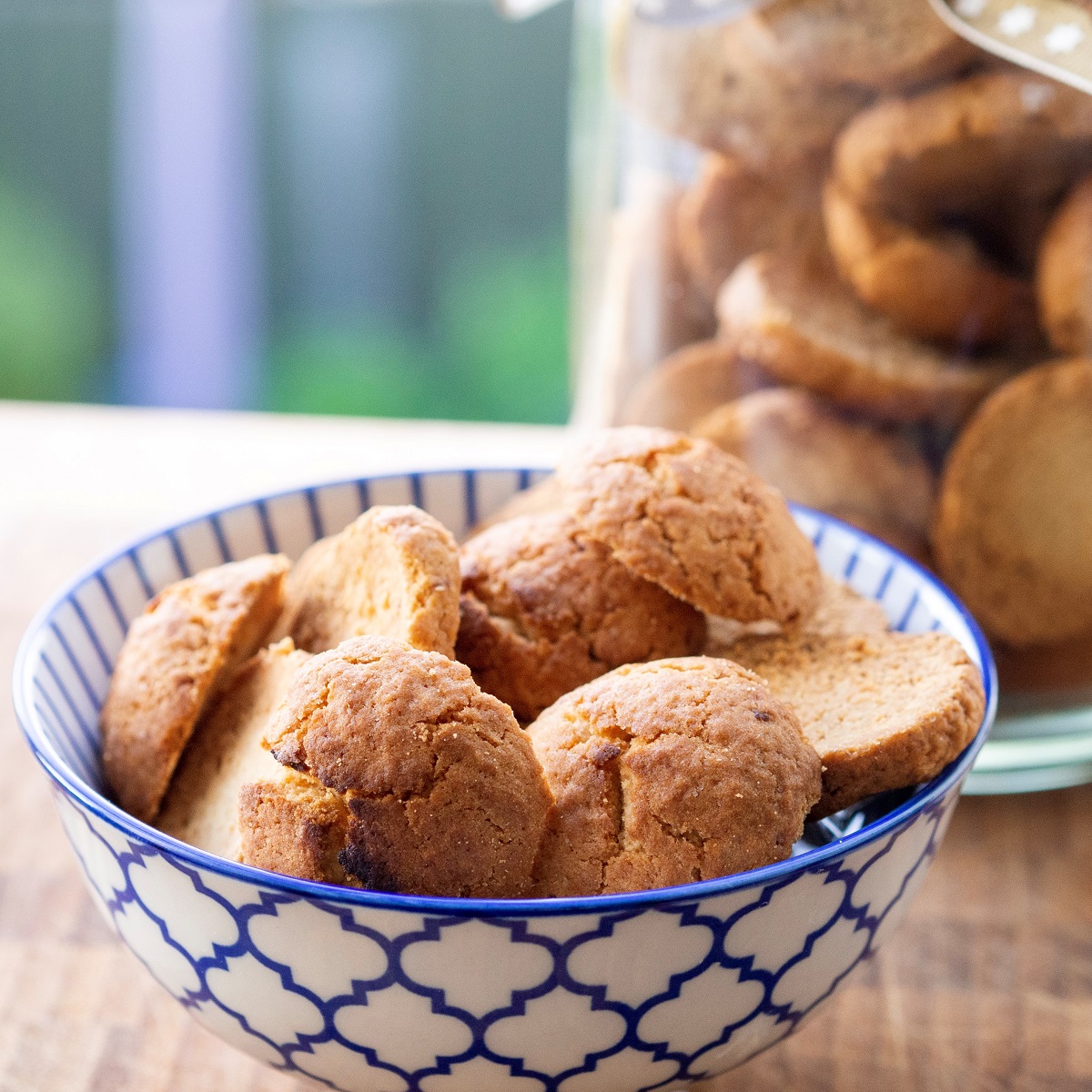 Ingredients
100

g

sugar

130

g

cold butter

275

g

all-purpose flour

1

tsp

baking powder

1

lemon zest

(organic)

1

egg
Instructions
In a large bowl; add the cold butter, sugar, all-purpose flour and baking powder. Use your hands to mix all the ingredients into a crumble.

Add the zest from one organic lemon and one beaten egg. Again, mix everything into a smooth and little sticky dough.

Roll the dough into a rod with a length of about 30 cm. Let the dough rest in the fridge for one hour.

Cut the rod into 30 pieces and roll them into balls. Place them on a parchment paper covered oven plate.

Pre-bake the balls in a 225 C (435 F) preheated oven for 10 minutes.

Remove the balls from the oven and remove them from the hot oven plate. Let them cool off a couple of minutes before cutting them in the middle using a bread knife. Now you could have 60 Kammerjunker. Again, transfer the cookies to the oven plate. The cut side should face upwards.

Bake the cookies for another 20 minutes at 175 C (350 F). Let them cool off and they are done.
Notes
keep the Kammerjunker in an airtight container to keep them fresh.