Easy and very delicious recipe for traditional Danish Oat Cocoa Balls (havregrynskugler). Great as a snack for Christmas but also great for the rest of the year.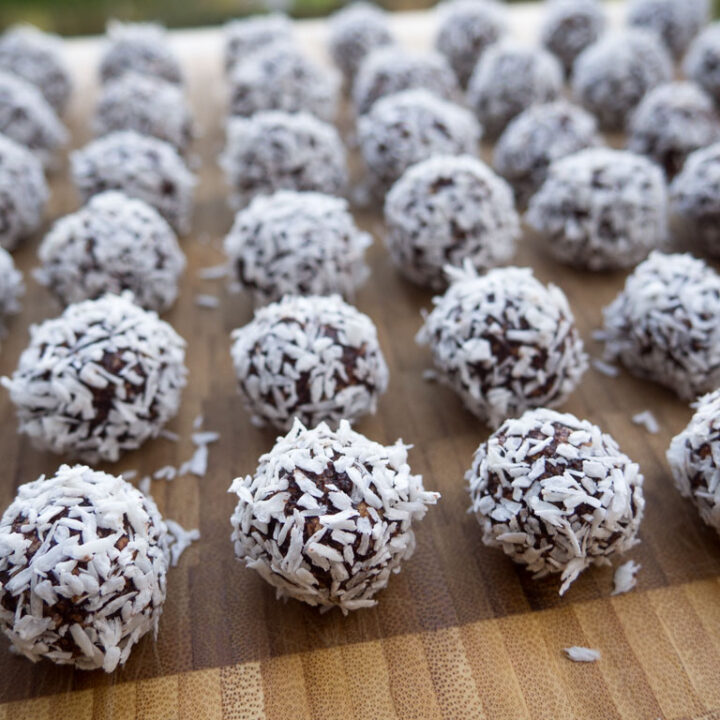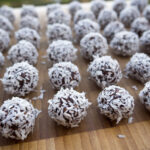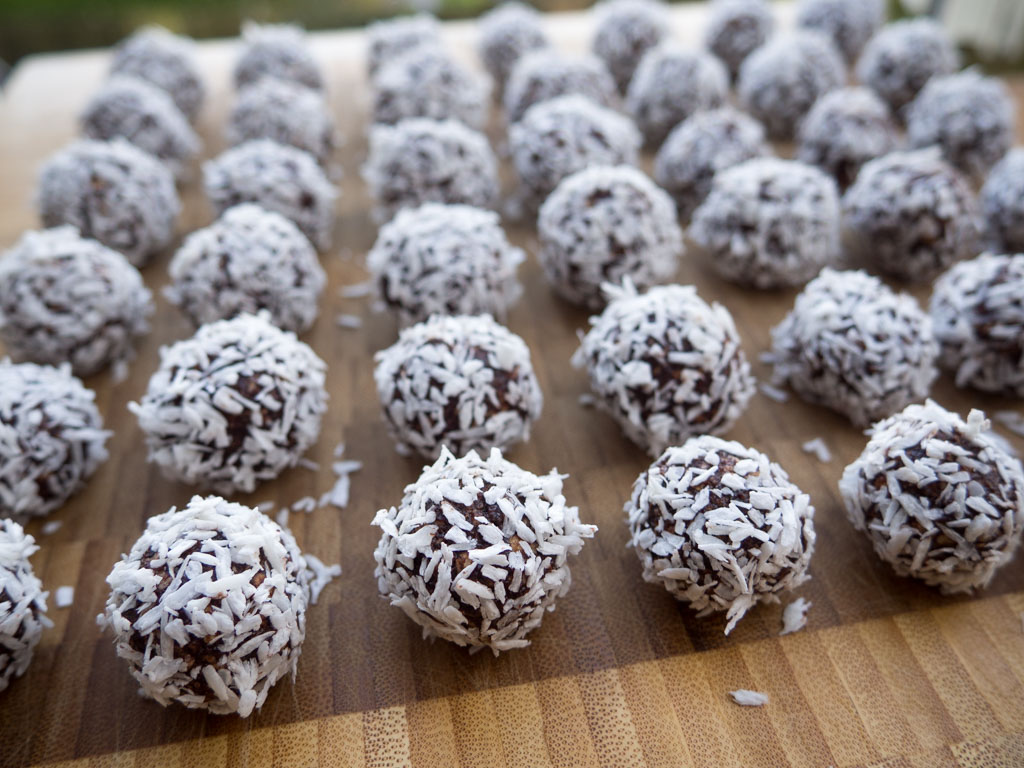 Danish Oat Cocoa Balls
Here on this page I would like to share another great and very traditional Danish recipe. These Danish Oat Cocoa Balls are something I clearly remember from my childhood and that I used to make them as often as my mother allowed me. The recipe is very popular in Denmark especially among kids - I guess it is because they are so easy to make and because they are very delicious.
Even though, these cocoa balls are partly based on oats they still contains butter and are therefore of course still not healthy and should be considered a dessert. Just remember this, when your kids are begging you to make more of these small treats. In Denmark we call these cocoa balls Havregrynskugler which is simply just translated into Oats Balls< These cocoa balls are typically eaten as a snack when having a cup of coffee or tea. Of course, they are also great as a dessert/snack when watching shows or movies on the TV. They are often made and served during the Christmas time.
The Rolling Part
What I remember from my childhood, when making these cocoa balls, is how much I loved to roll these small bite-sized balls in-between my hands. And after the rolling part of the cocoa balls it was time for the decoration which involved more rolling. These cocoa balls can be decorated in many different ways, which I have described just below.
Decoration
Traditionally, these oat cocoa balls are decorated with coconut flakes. This is simply done by rolling the sticky cocoa balls in a pile of coconut flakes - simple, fun to do and very delicious. Coconut flakes just adds a great taste to the oats and cocoa, a great combination. Another great decoration, you can use is crispy chocolate chips or flakes. They just makes the cocoa balls even more chocolate-like.
I can also recommend using all kinds of different finely or coarsely chopped nuts. Dried and chopped fruit is also great. Basically, it is just up to yourself and your imagination and, of course, your preferences. However, if you want to make the most traditional Danish Oat Cocoa Balls you simply just use coconut flakes.
Instructions
It is super easy to make these cocoa balls, which is also way they are so popular among kids. In a large bowl, you simply just mix together all ingredients into a sticky dough. Then roll small cocoa balls in your hands and cover them in coconut flakes. That it, super simple!
---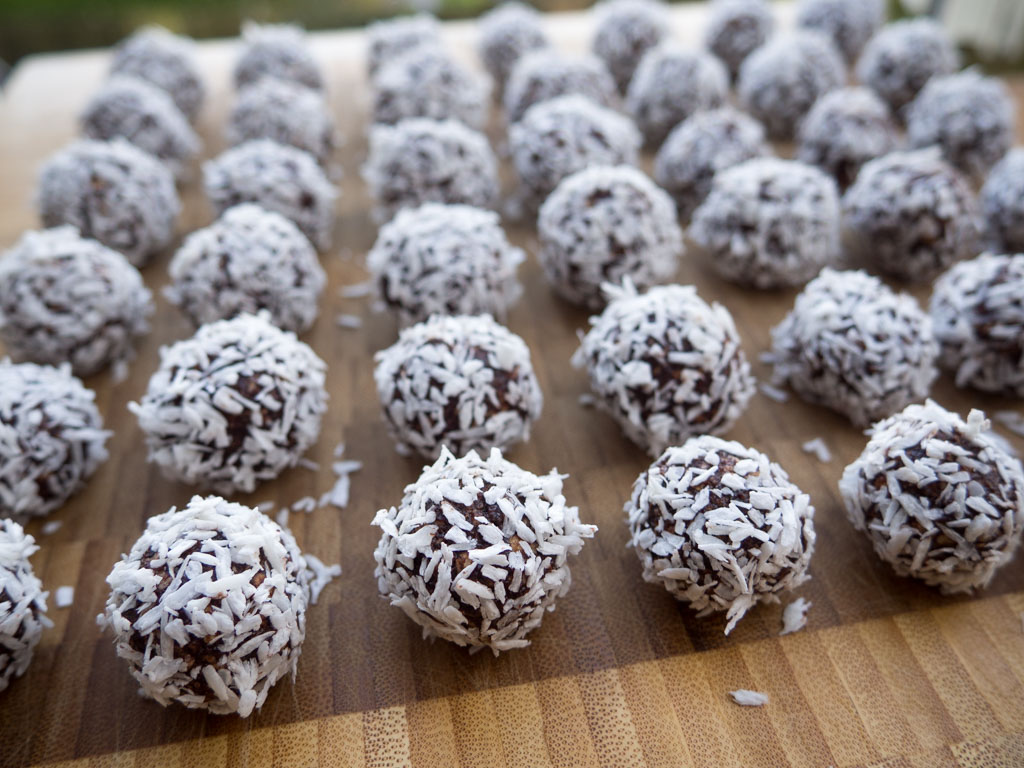 Ingredients
150

g

instant oats

(5.5 oz)

100

g

butter, soft

(3.5 oz)

100

g

sugar

(3.5 oz)

25

g

cocoa powder

(1 oz)

1

tbsp

rum or rum essence

1/2

dl

strong coffee (or heavy cream)

(1/5 cup)
Instructions
In a large bowl; add all the ingredients and mix everything together into a sticky mixture.

Use your hands to roll small cocoa balls.

Pour some coconut flakes into a deep bowl and cover the cocoa ball in the coconut flakes.
Notes
Keep the cocoa balls in an airtight container in the fridge.