Simple and very easy-to-make recipe for pan-fried flounder. In denmark, it is typically served with a slice of Danish rye bread. Find easy recipes for rye bread on www.NordicFoodLiving.com.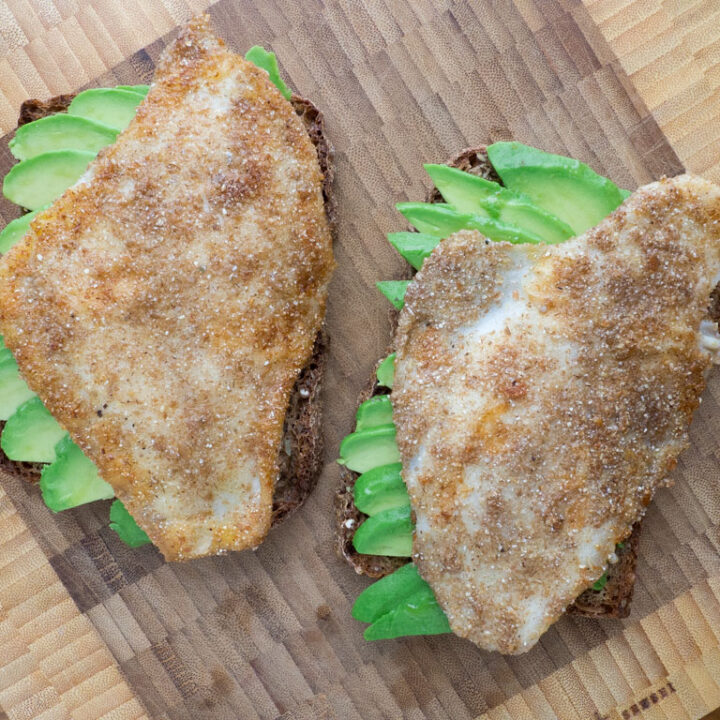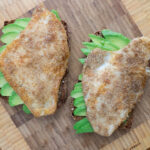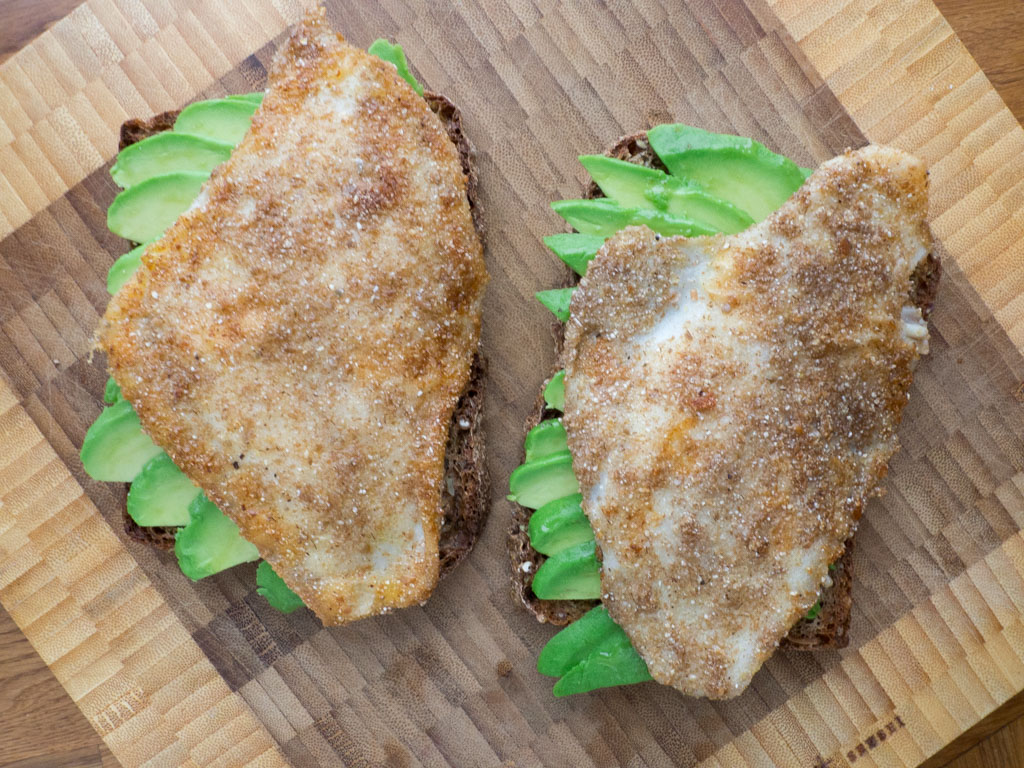 Today, I am sharing my top-1 favorite lunch dish. It is a pan fried fresh flounder fish, served on a slice of toasted Danish rye bread with thin slices of Avocado. The great things, and what I really like about this dish, are that this recipe is fantastic simple, easy to make, it is healthy and it has a wonderful taste.
The Cardboard Fish
For this recipe, I always uses fresh fish, which I am breading and frying myself. I know that many supermarkets and grocery stores have frozen and breaded fish ready to be purchased. This is was I call 'cardboard' fish because it has the consistency and the taste like cardboard, if you ask me.
It is so easy to purchase fresh fish fillets and bread them in whole-wheat flour - this is how I always does it. I simply just rinse the fish under the cold water and then flip them in a mixture of whole-wheat flour, salt and pepper. I personally do not think it is needed to use a beaten egg before the flour. Water and whole wheat flour is enough - it is many times better than the processed fish from the supermarkets and the extra time needed to make a homemade version us almost not existing.
If you do not have whole-wheat flour, regular all-purpose flour could also work. The whole-wheat flour just gives the fish a little extra crispness.
Danish Rye Bread
In Denmark, it is possible to purchase both cheap and also really good rye bread in every supermarket in the country. However, I know how hard it can be to find rye bread outside the Nordic countries. Therefore, I have made several recipes for homemade rye bread which you can find here on my blog. You can click the links below or use the search field on the front page.
I have an original recipe for Danish rye bread which is based on a sour dough. This recipe requires that you have good time but it is also the one where you get the most original rye bread taste. I also have a simple and quicker rye bread recipe, which you can start with before moving on to the more advanced one. Even though, the simple recipe is fast to make it is still really good. The simple recipe is actually the one I uses most of the times, just be because it is fast.
Healthy Lifestyle with Fish
In Denmark, we have an official recommendation from the government that we should eat fish two times a week. The reason why fish is so important to incorporate in your weekly meal plan is that fish is packed with healthy and good oils. These oils are known to contribute to a healthy and long lifestyle. I think it can be hard to meet that goal. However, this lunch dish really helps me getting closer.
I hope that you enjoy this recipe as much as I do.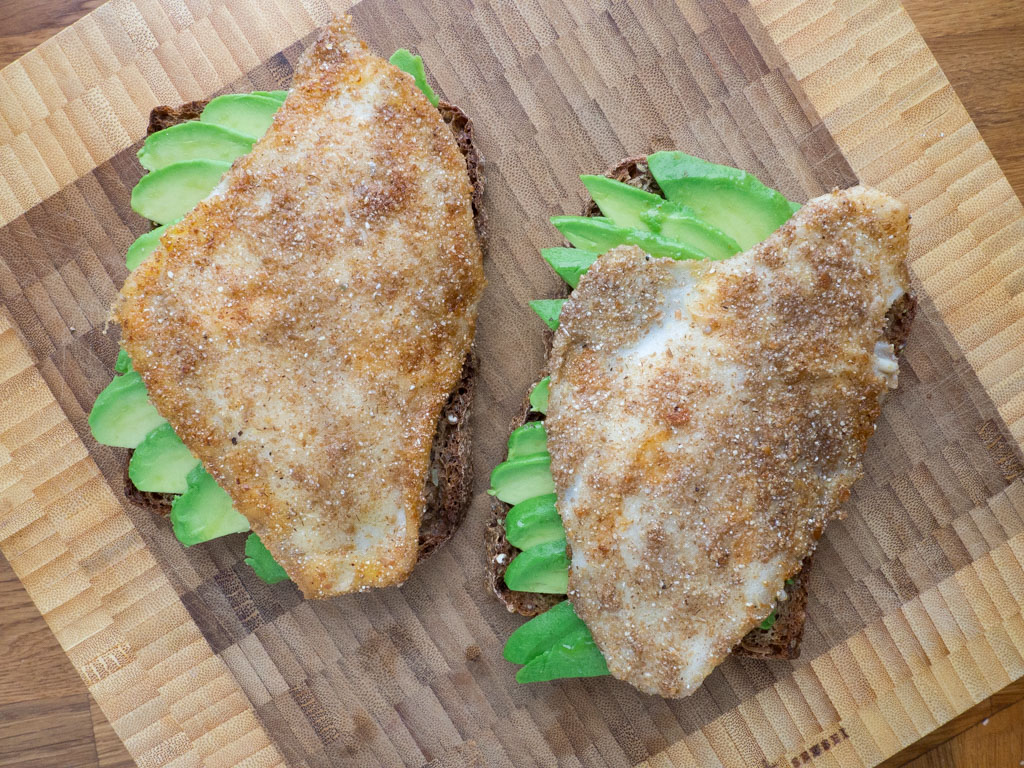 Ingredients
3-4

flounder fillet

(Always fresh)

2-3

dl

whole wheat flour

(1 cup)

Salt and pepper, to taste

1

Avocado

2

slices of Rye Bread
Instructions
In a deep plate, add the whole-wheat flour and mix it with some salt and pepper.

Gently rinse the flounder fillet under cold water. Let the water drip away from fillet before transferring them, one-by-one, to the flour mixture.

Cover the fillet in the flour on each side.

On a frying pan, heat up some oil or butter and fry the fish for about 5 minutes while flipping them over from time-to-time.

Serve the fish on a toasted slice of rye bread with thin slices of Avocado.
Notes
I hope that you enjoy this recipe as much as I do.