Original and traditional recipe for the most delicious Nordic cookies called Jewish cookies or Jødekager in Danish. These cookies are very easy-to-make and traditionally served during Christmas and loved by everyone.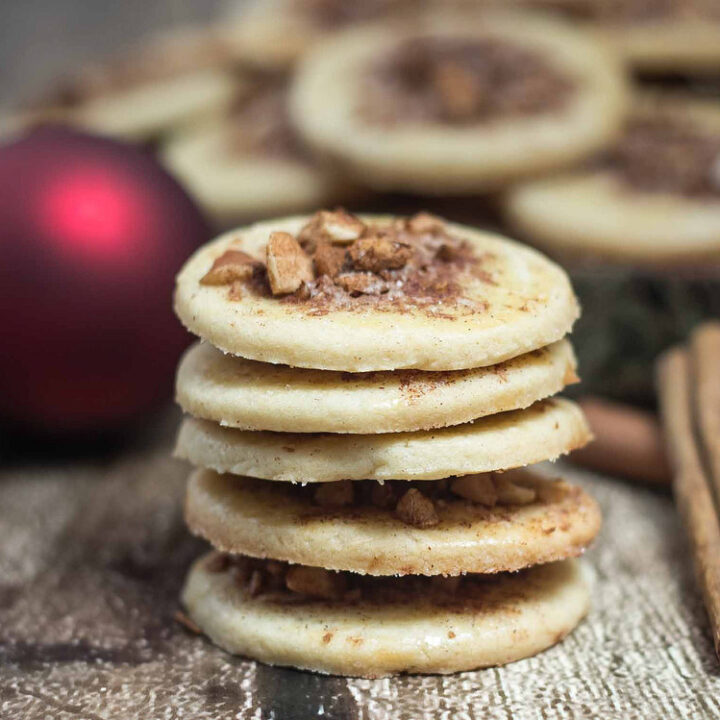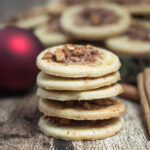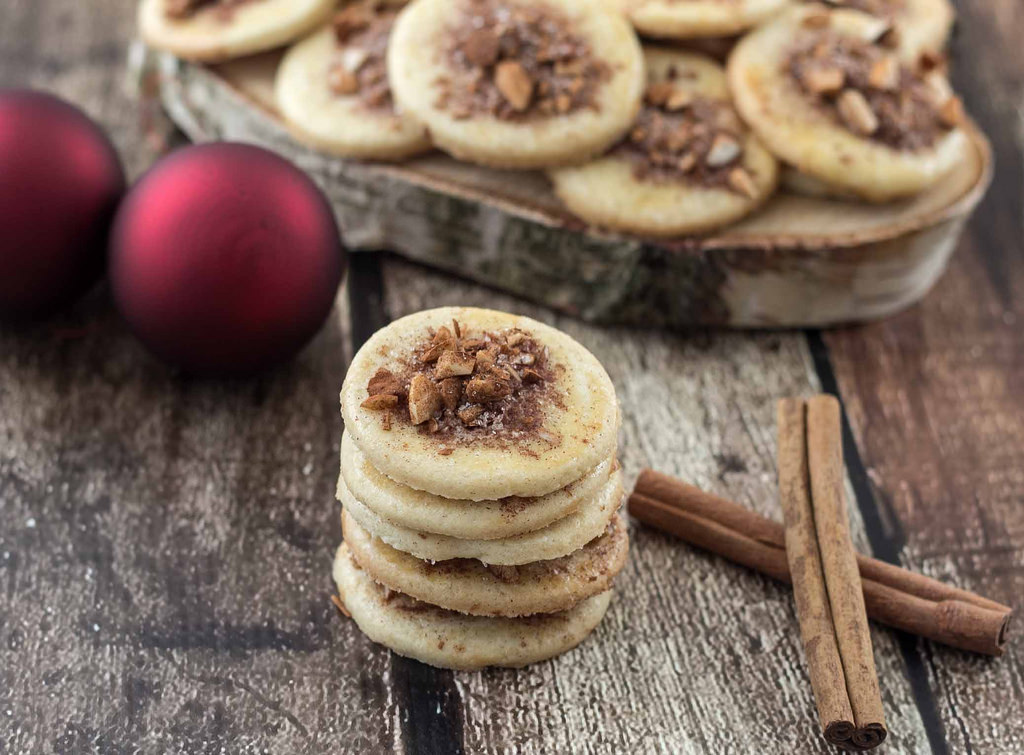 Jewish cookies is a very popular and delicious small Christmas cookies. We both remember having had these cookies when we were kids and today it's one of our great Christmas traditions to make these cookies. When they are in the oven they spread out the most wonderful scent of Christmas - which is one of the reasons we love to make them. We have read that this cookie got the name, Jewish cookie, because it was made and sold by Jews bakeries back in the 1700 century. A Jewish cookie, or Jødekager as it's called in Danish, is a small and simple cookie sprinkled with a mixture of sugar, cinnamon and chopped almonds.
So simple but also so delicious!
See also: Recipe for original Nordic Christmas butter cookies
The recipe for these cookies are very easy to make and the step where the cookies are shaped using a glass cup or jar is especially a lot of fun for the kids - we both remember that we loved to make these cookies when we were kids. You can easily make the dough for these cookies a day in advance if you just keep it refrigerated.
If you are interested in more traditional Nordic Christmas recipes then I have an entire section here on my blog dedicated - Find it by browsing the menu .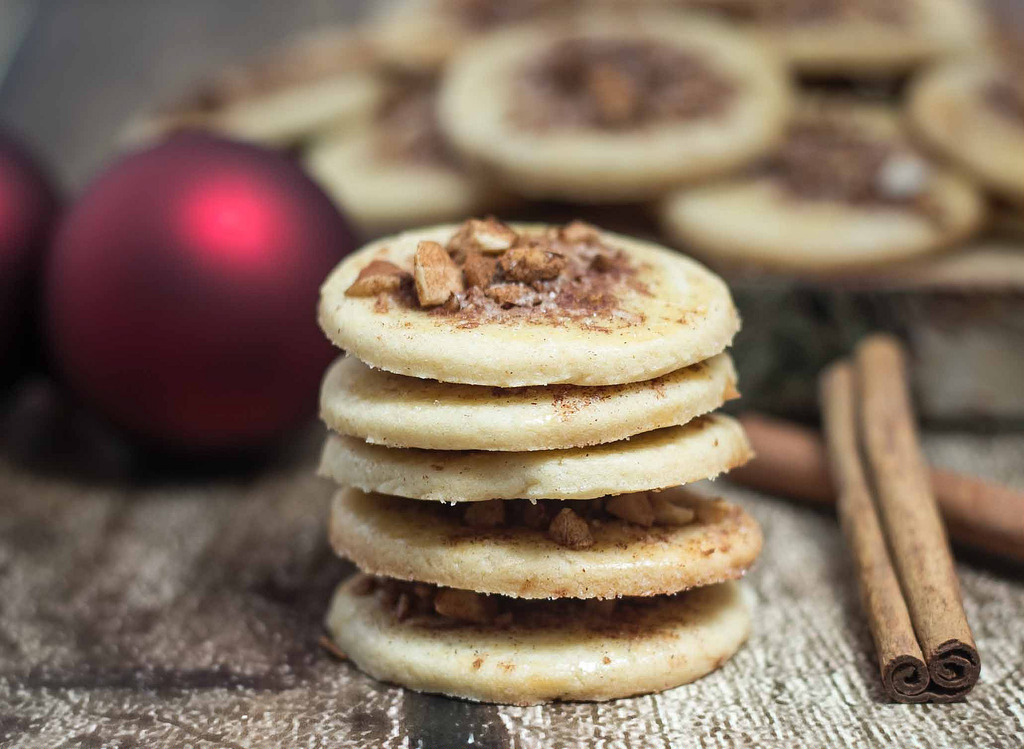 Ingredients
Cookie dough
150

g

butter

250

g

all-purpose flour

100

g

sugar

1

egg
Topping
1

egg

50

g

almonds

(chopped)

3

tbsp

sugar

2

tsp

cinnamon
Instructions
In a large bowl; add the flour and butter. Use your hands to crumble/mix the butter with the flour. Add the sugar and mix again.

Add one egg and assemble the dough.

Cover the bowl with some plastic foil and place it in the fridge for about 30 minutes.

Use a rolling pin and roll the dough into a sheet with a thickness of about 2-3 mm (~1/10 inch).

Use a small glass with a diameter of about 5-6 cm (~2 inch) to cutout the cookies.

Place the cookies on an oven tray lined with parchment/baking paper.

Brush the cookies with a beaten egg.

For the topping. Chop the almonds and mix them with sugar and cinnamon. Sprinkle the mixture over the cookies.

Bake the cookies at 200 C (400 F) for about 6-8 minutes.

Keep the cookies in a glass or cookie jar with some baking paper at the bottom so that they stay crisp.
Notes
Keep the cookies in an air tight container to keep the crispness.