Recipe for a healthy Banana Cake with Chocolate and Dates. This cake does not have any refined sugar or flour added. A healthy alternative to regular cakes which are packed with white sugar and wheat flour.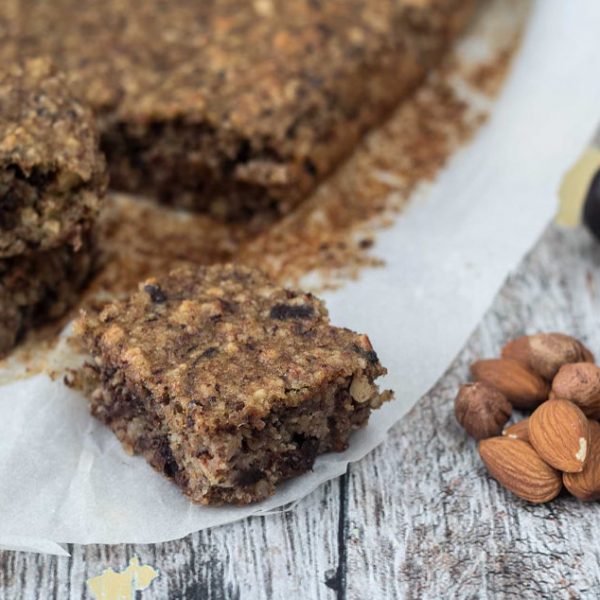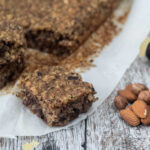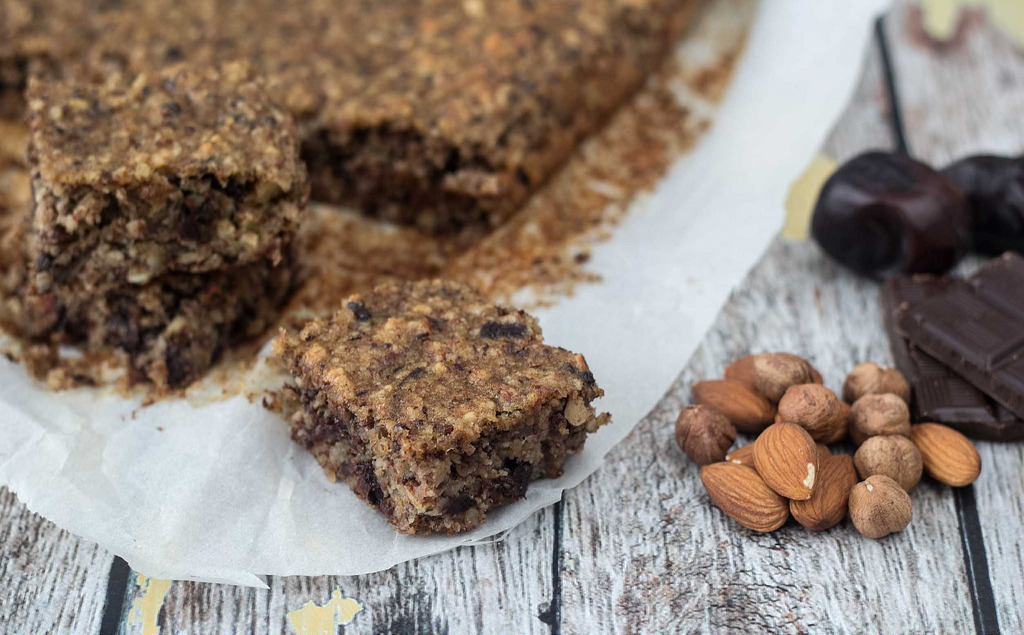 This recipe is another healthy cake without sugar, flour and milk. The first healthy cake we made was this healthy chocolate cake, which made us realize that you actually can make a very delicious cake without using any white sugar or flour and at the same time without compromise on the taste.
As said, this recipe for a banana cake with chocolate and dates doesn't contain any flour and milk which makes it gluten- and lactose-free. Another important factor is that it doesn't contain any refined sugar - we did use chocolate with sugar, however, if you want a completely sugar-free cake it's possible to buy sugar-free chocolate. The sweetness in this cake comes from dates and bananas which are natural sweet and are therefore a great substitute for white refined sugar. Of course dates contain a certain amount of fructose (fruit sugar). However, it's supposed to be better compared to white sugar. If you have some frozen bananas you can use them in this recipe. Instead of using regular all-purpose flour, this cake has ground almonds.
The cake is very easy and quick to make and we've tested it on friends and colleges with great success :-)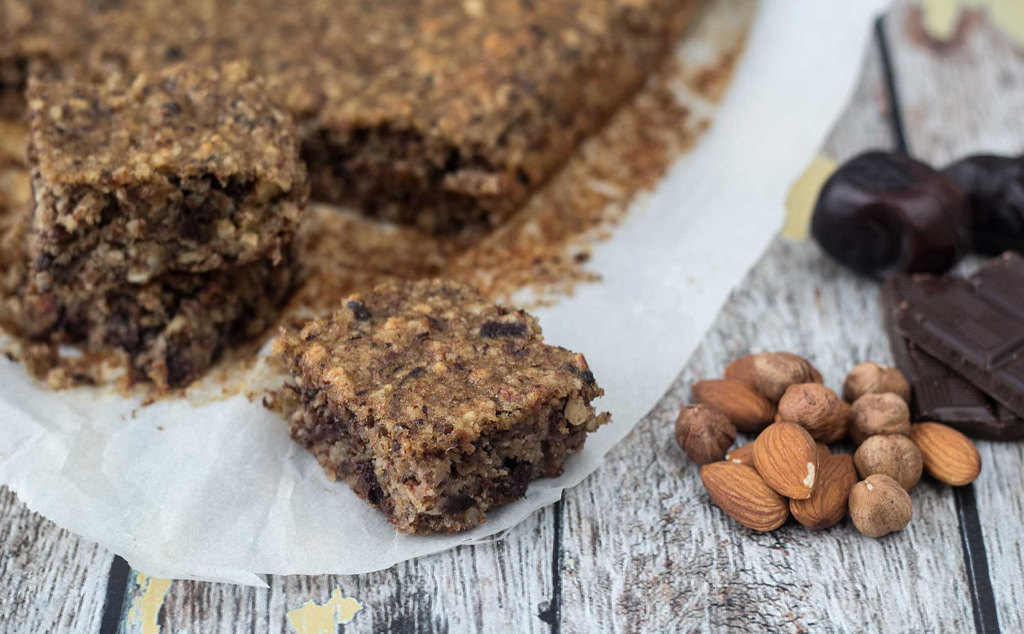 Ingredients
100

g

dark chocolate

(or sugar-free chocolate)

150

g

dates

200

g

nuts

(almonds/hazelnuts or similar nuts)

2

bananas

(or frozen bananas)

2

eggs

1

tsp

baking powder

1/4

tsp

salt
Instructions
Chop the chocolate and 50 g (2 oz) of the nuts.

Use a blender or food processor to ground the last 150 g (5 oz) of the nuts into a nut flour. In a large bowl, mix the ground nuts with the chopped chocolate and nuts.

Add baking powder and salt to the bowl and mix it all.

Use a food processor or blender to blend dates, bananas and eggs into a smooth batter.

Pour the banana batter into the bowl with the nut flour and mix it all well together.

Pour the batter into a 20x25 cm (8x10 inch) oven pan lined with baking paper.

Bake the cake at 180 C (360 F) for about 25 minutes.