Fantastic recipe for homemade german pork schnitzel. Serve with some pan-fried potatoes or regular fries. Simpel but still very delicious.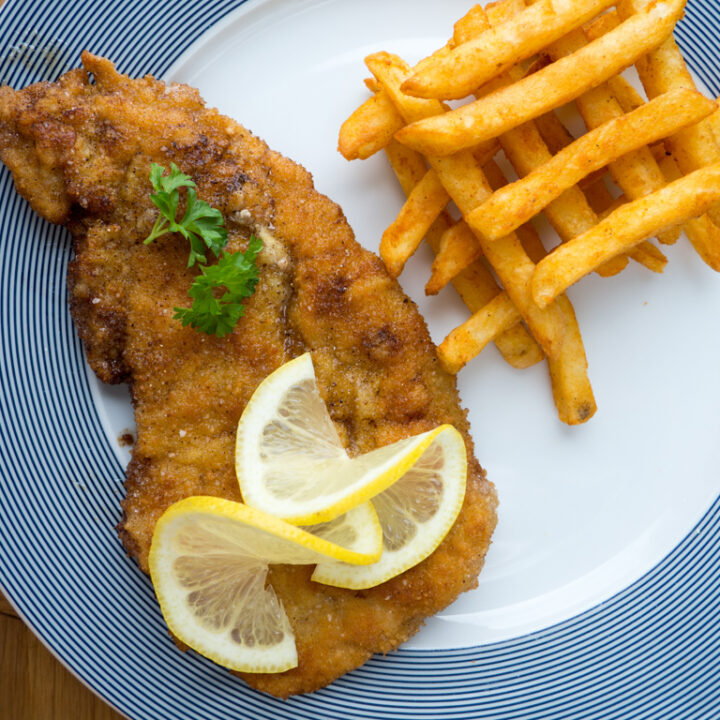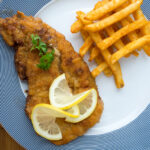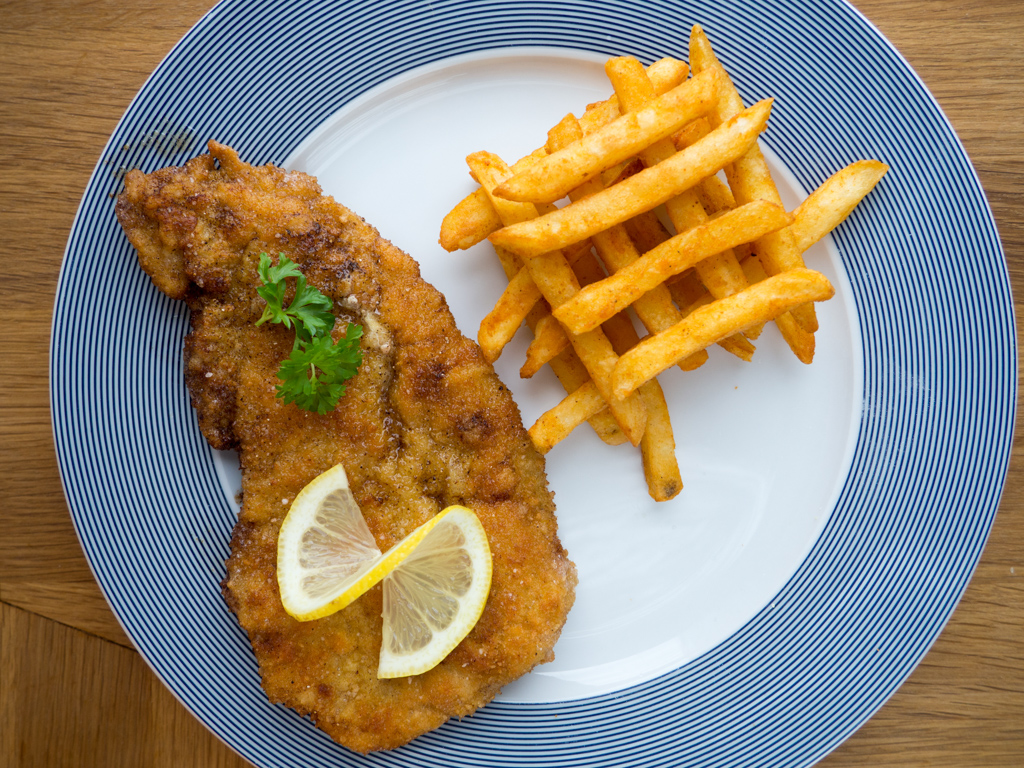 This recipe I would like to share with you here on this blog page is probably, and unfortunately, not invented in Denmark even though I would have loved it had been. Breaded pork chops is probably hard to assign to one specific country but if it should be one, it should be Germany or Austria. Denmark it located just north of Germany and part of the Danish island Jutland shares boarders with Germany. Germany is a very large country compared to Denmark - in Germany, there lives about 80 million people and compared to the 6 million people in Denmark, it is a large country. Because Germany is so large, I think it is safe to say that Germany has its own food culture. Of course, because Denmark and Germany are located so close to each other we do share a few dishes, which people from both countries, would call traditional food in their own country. Actually, the Schweineschnitzel is from Austria. However, it is widely served in Germany.
German pork schnitzel
German pork schnitzel or Schwein Schnitzel as it is called in Germany is almost a national dish in Germany and very, very popular, and for a real good reason. I do travel a lot in Germany due to my work and almost every time I go to a German restaurant, I order the Schwein Schnitzel. I personally think that this crispy and thin pork chop is fantastic delicious - and served with a couple of lemon wedges and some 'pommes' (fries) I am guarantied happy for the rest of that day.
Of course, a breaded pork chop which is fried in lots of butter and served with fries is not the healthiest dish that you can find. However, I is also important to think about ones well-being.
Simple and important factors
Making the perfect German pork schnitzel is simple as long as you follow a few and easy tips and tricks. Please read the below tips to make the perfect homemade pork schnitzel.
Tip 1
First, it is important that the schnitzel is very thin so that it gets a lot of crispy breading with each bit. You get your schnitzel nice and thin by hammering is with the palm of your hands until it is completely flat. Just make sure you cover the meat with a plastic bag before hammering on it, in order to avoid meat juices all over your kitchen. You can also, with advantage, use a meat hammer if you have one. However, the plastic bag and your hands work just as good.
Tip 2
Secondly, the breading of your pork chops contains three simply steps. First, start by covering the fillet in regular all-purpose flour, then cover the fillet in a beaten egg, finally transfer the 'wet' fillet to a pile of fine bread crumbs and cover it entirely. Simple, but an important step.
Tip 3
Lastly, this schnitzel should be pan fried in plenty of butter and nothing else. Do not use vegetable oil or other types of oils. Plenty of butter is the best and it has to be hot so that you gets a crispy crust and a nice golden color.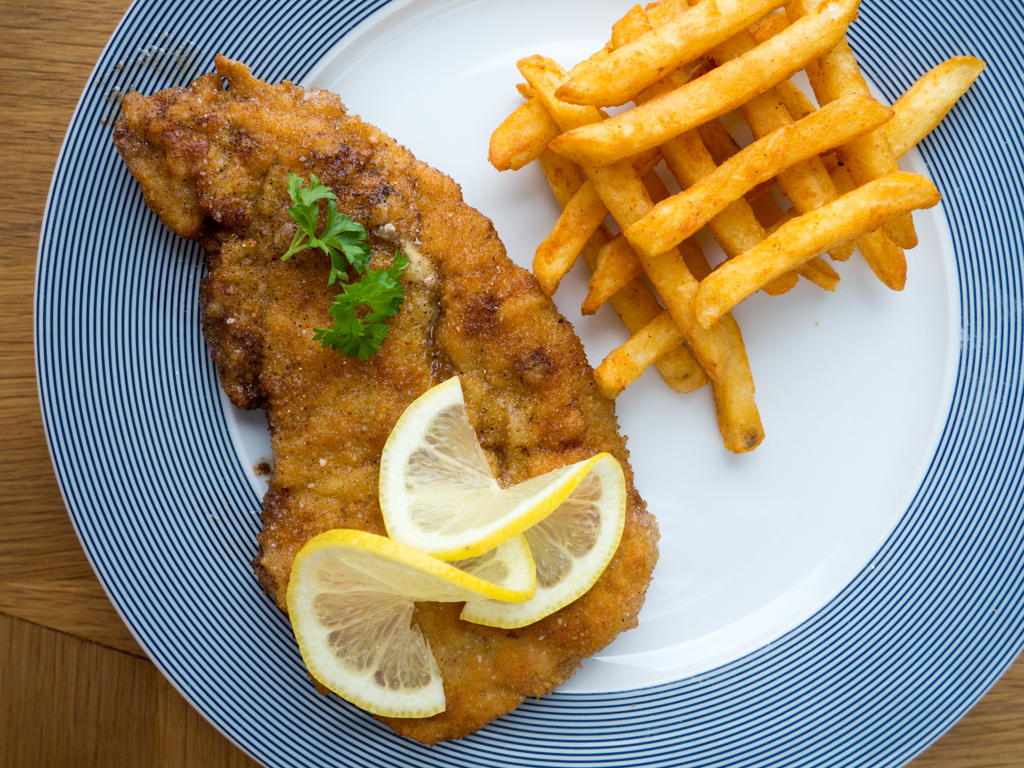 Ingredients
2

thin boneless pork chops

1/2

cups

all-purpose flour

2

beaten eggs

1

cup

bread crumbs

salt and pepper to taste
Instructions
Starer by wrapping the boneless pork chops in some plastic foil and hammer it very thin. You have use a meat hammer or your hands. The plastic prevents the meat from making your entire kitchen dirty.

Now prepare three plates with the flour, beaten eggs and breadcrumbs - one ingredient in each plate.

Heat up a frying pan with plenty of butter. Fry the pork chops for about 5 minutes.

Serve these pork chops with some fries or pan fried potatoes.