Very delicious and famous Nordic Chocolate rye buns. These buns are very popular at the famous Danish bakery called Lagkagehuset. The buns are easy to make and perfect for lunch or a snack.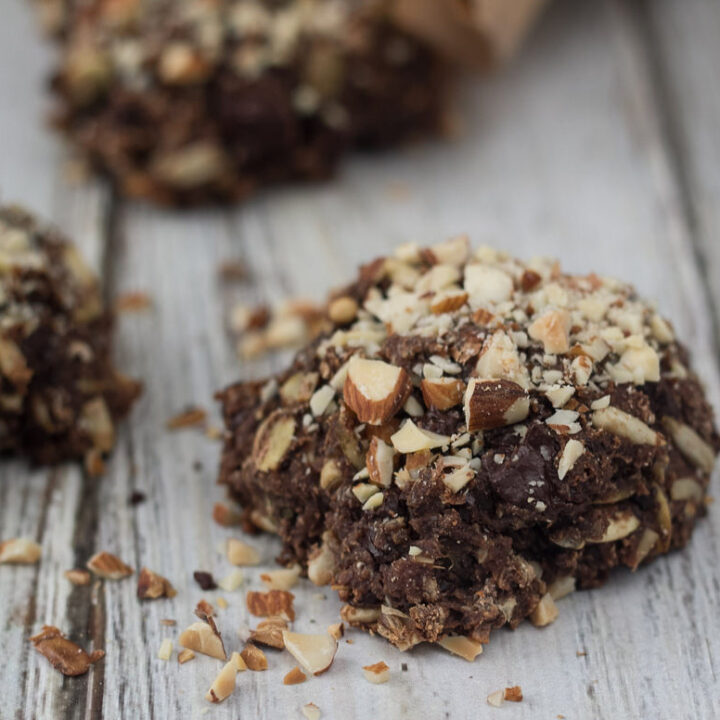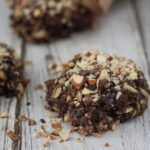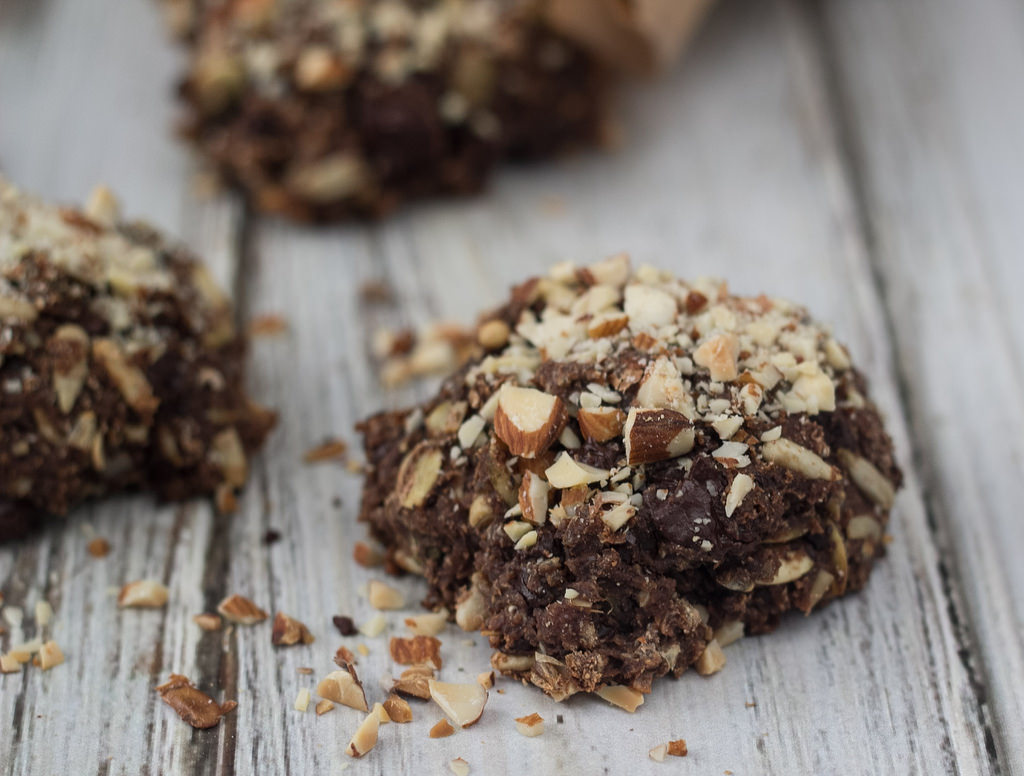 These rye buns with chocolate pieces are both healthy and very delicious at the same time. We personally love them as a little snack in-between two meals or as a healthy dessert for our lunch. In Denmark these buns are similar to the Chokorug which are sold at the very famous Lagkagehuset. Lagkagehuset is a Danish chain of bakeries which are selling traditional and modern bread and cakes. If you come to Denmark at some point you should definitely pay them a visit.
See also: Recipe for EASY healthy Nordic rye bread
The chocolate buns are filled with healthy grains and delicious dark chocolate - if you heat them up a little they become even better. The recipe is actually pretty easy to follow. However, it does require a bit of preparation. These buns are based on a sourdough, which gives the bread a great dense and chewy texture with a crisp crust. We have a basic recipe for a sourdough which is the one we always use - find it on our blog.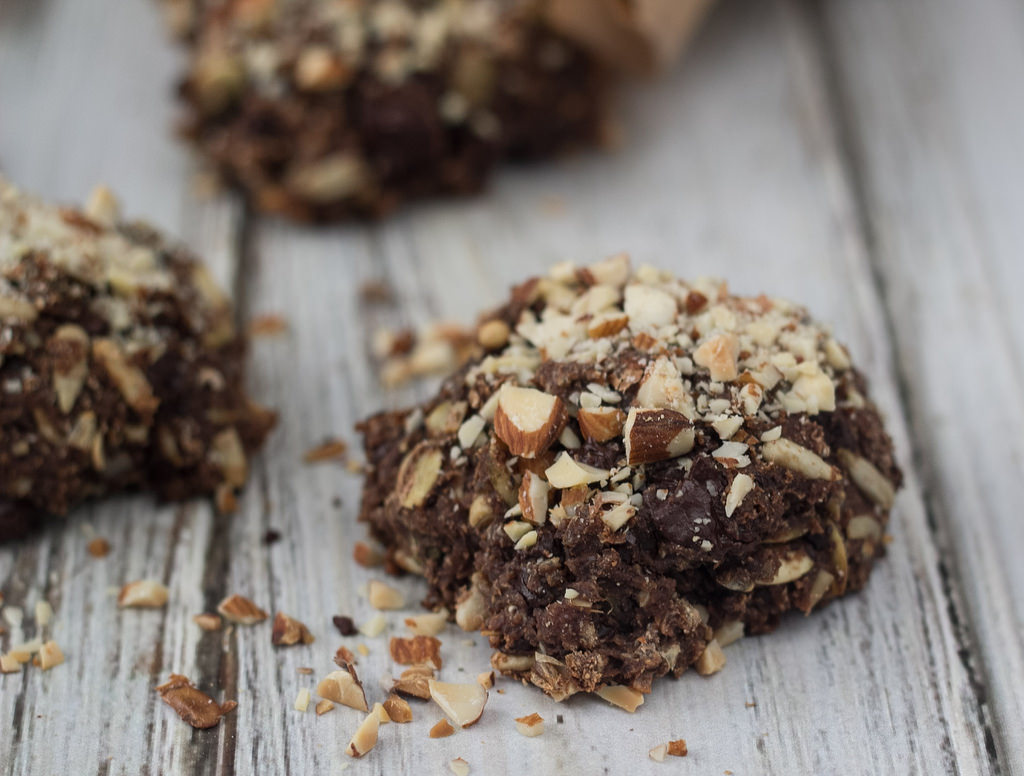 Ingredients
400

g

sourdough

(find recipe on NordicFoodLiving.com)

4

dl

cold water

150

g

chopped/cracked rye grains

100

g

sunflower seeds

100

g

pumpkin seeds

100

g

all-purpose flour

1/4

tbsp

salt

1

tbsp

malt syrup

(may be omitted)

2

tbsp

cocoa powder

250

g

rye flour

200

g

dark chocolate (70%)

(or chocolate chips)

100

g

almonds

(for topping)
Instructions
Before start
Before you can start this recipe; make sure you have a good sour dough. You can follow my recipe I have here on NordicFoodLiving.com.
Day 1
In a bowl; mix the cold water with chopped rye grains, sunflower- and pumpkin seeds. Cover the bowl with a lid or a dish towel; Leave the bowl on the kitchen table for about 12-24 hours.
Day 2
Drain the soaked seeds/grains.

Mix the soaked seeds/grains with the sourdough, salt, malt syrup (may be omitted), all-purpose flour, rye flour and cocoa powder. Mix all the ingredients into a nice dough.

When all the ingredients, in step 3, are mixed well together; add the chopped dark chocolate / chocolate chips. Mix again. The dough should be firm but still sticky.

Make 20-22 buns out of the dough and place them on a parchment-paper covered oven tray.

You can decorate the buns with chopped almonds. However, this can be skipped.

Cover the buns with a clean dish towel and let them raise someplace warm for about 1 hour.

Bake the buns at 180 C (360 F) for about 20-25 minutes.
Notes
Keep the baked buns in an air tight plastic bag or container.