Easy-to-follow recipe for butterhorns with hazelnut topping. Very delicious butterhorns which are perfect as a snack in the afternoon or in the lunchbox.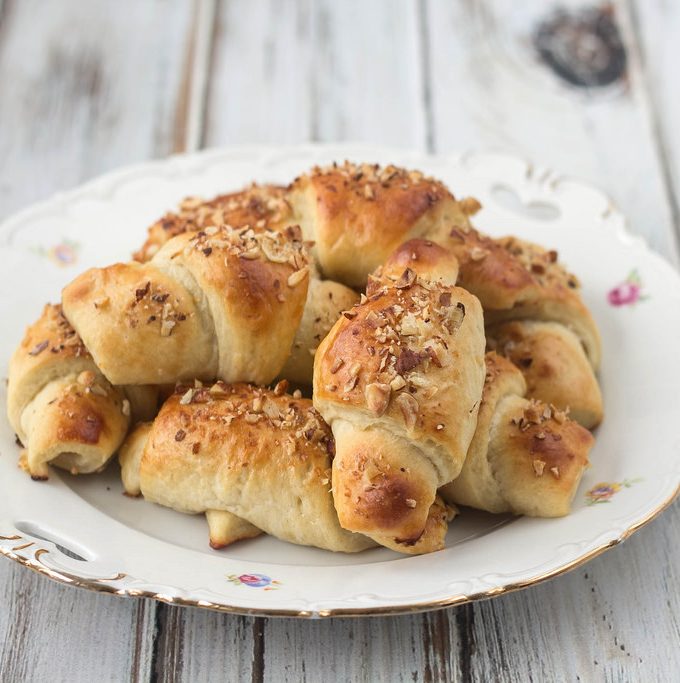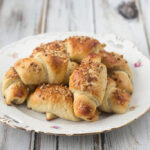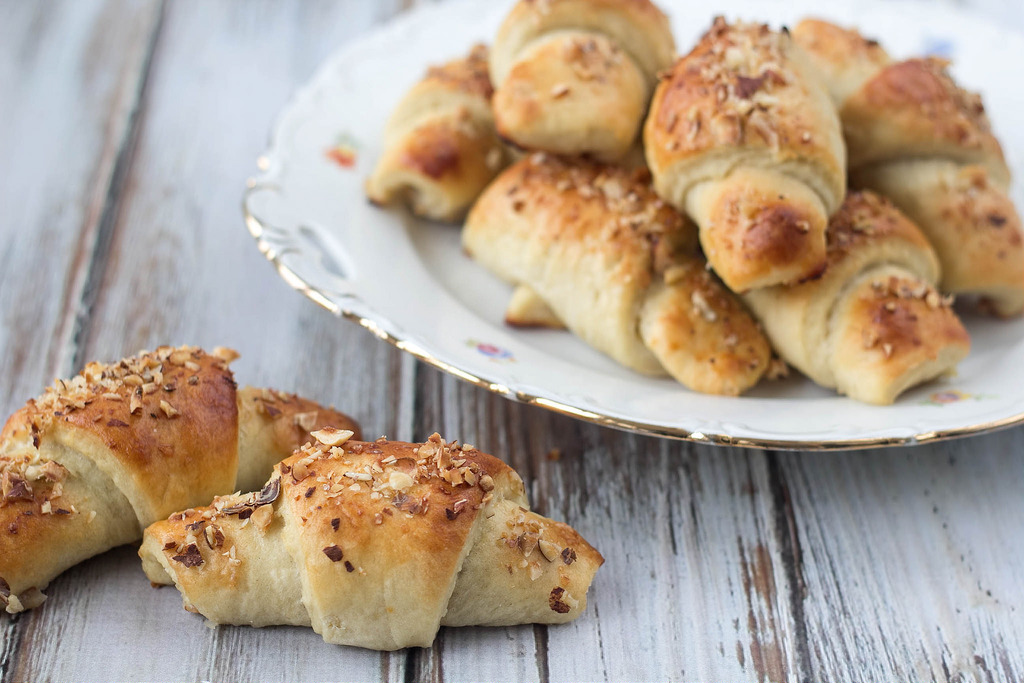 This recipe for these butterhorns with hazelnuts is from my grandmother. However, I have changed a bit in the recipe - mostly because I can never stick to a recipe, I always experiments and change. Sometimes these butterhorns are also known as nuthorns because of the chopped hazelnuts - this is actually the name we prefer to call them.
See also: Easy recipe for Danish bread horns with less sugar
These horns are perfect together with a cup of coffee or tea. We normally have a batch of these in the freezer - they can easily be thawed and heated in the oven and then they are almost as good as they were freshly baked - perfect for unexpected guests. We have also once used these horn as an element in a brunch.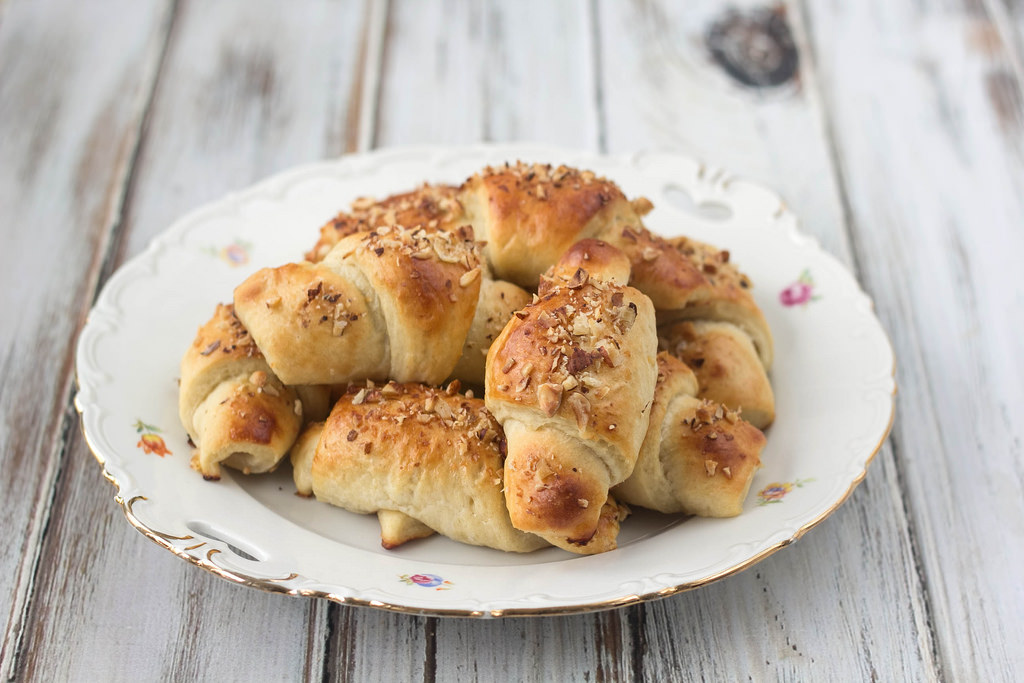 Ingredients
Dough
1.25

dl

milk

25

g

1fresh yeast

(or equivalent dry yeast)

100

g

butter

1/2

tsp

salt

1

tbsp

sugar

1

egg

350

g

all-purpose flour
Hazelnut filling
100

g

butter

100

g

sugar

100

g

hazelnuts, chopped
Decoration
1

egg

(egg wash)

finely chopped hazelnuts
Instructions
Melt the butter; set aside and let it cool off.

In a large bowl; dissolve the yeast in the lukewarm milk. If using dry yeast - add this with the flour instead.

Add sugar.

Add the melted and cooled butter.

Add an egg and stir.

Add the flour and salt and stir/knead until the dough has a good consistency.

Let the dough rise some place warm for about 30 minutes.

While the dough rises prepare the hazelnut filling; mix sugar, soft butter, and chopped hazelnuts together.

Divide the dough into two pieces and roll them out into to circles using a rolling pin. Divide each circle into 8 slices.

Divide the hazelnut filling onto the 16 slices and roll them so they become horns.

Place the hazelnut horns on an oven plate lined with parchment paper.

Brush the horns with a beaten egg and decorate them with finely chopped hazelnuts.

Let the horns rise for another 30 minutes.

Bake the horns at 225 C (440 F) for about 8 minutes or until they are nice and golden.