Simple recipe for Danish bread horns. This bread is perfect as a side dish for most meals or maybe as a snack with a slice of cheese in the afternoon.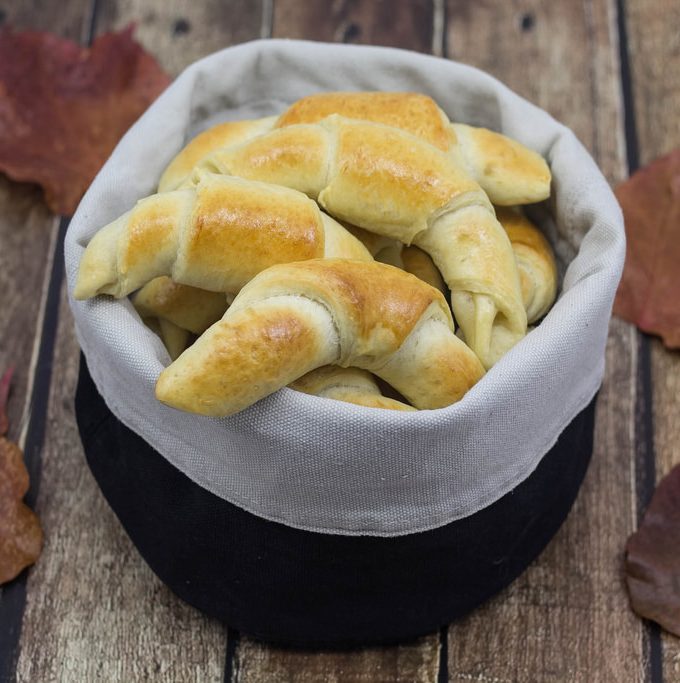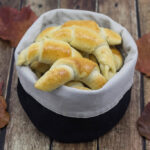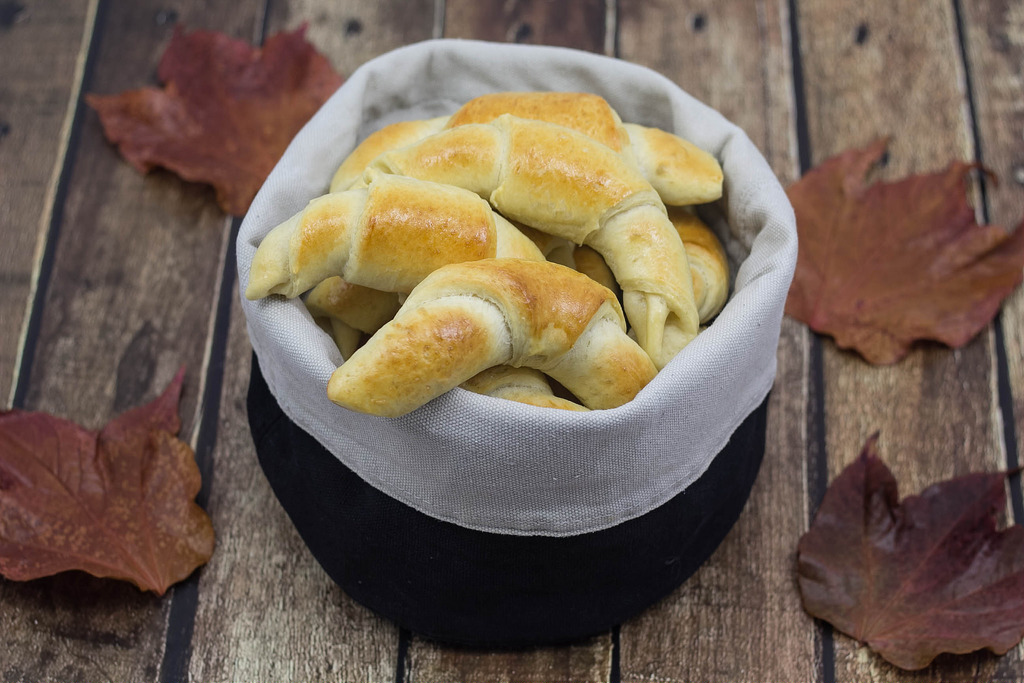 This is a great recipe for some delicious and good looking bread horns. We usually make these bread horns when we are having soup. They are perfect as a side dish for both a cold or hot soup like this creamy Thai soup with ginger, chili and garlic
This is a great recipe where the bread is folded like small horns. These horns are sometimes known as butter horns. However, we prefer to call them soup horns or maybe just bread horns. They only have half the amount of butter compared to our recipe for regular butterhorns. We normally use this recipe when the horns are served together with a dinner dish. And then we like the regular butter horns, which has more butter in them, as a snack or a kind of a dessert.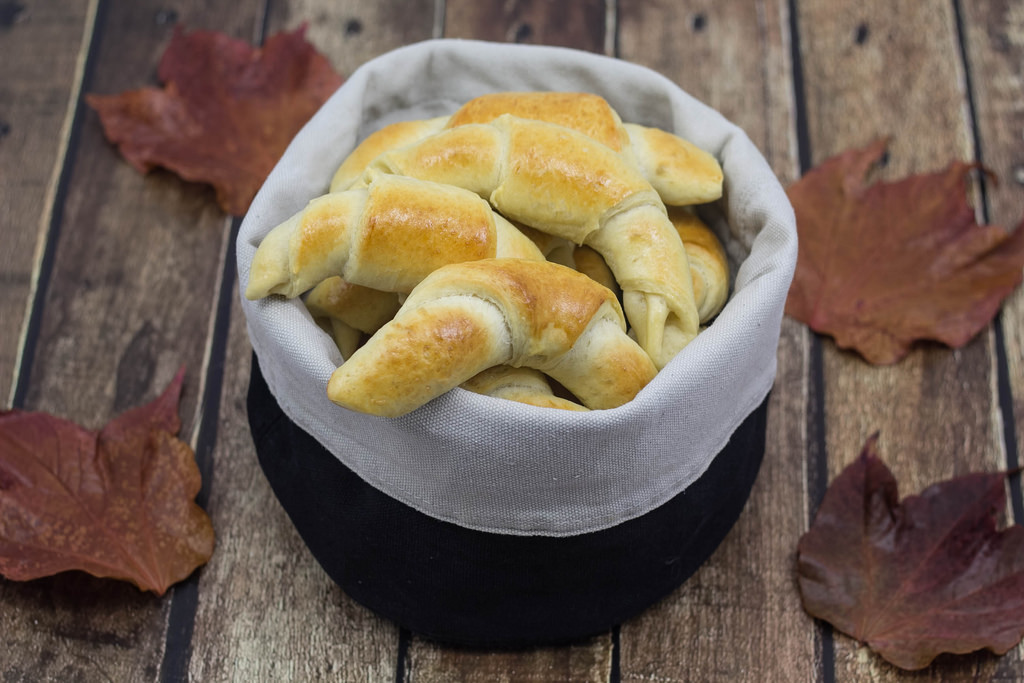 Ingredients
50

g

butter

1.5

dl

milk

25

g

fresh yeast

(or equivalent dry yeast)

1/2

tsp

salt

2

egg

(one for egg wash)

350

g

all-purpose flour
Instructions
Melt the butter and add the milk. Let the mixture cool off so that it is lukewarm.

In a large bowl; Dissolve the yeast in the milk and butter.

Add one egg and the salt.

Add the flour step wise and knead well in-between. Depending on the quality of the flour you may need less or extra flour. Continue kneading until the dough is nice and does not stick to the side of the bowl. Set the dough aside and let it rise for about 40 minutes.

Knead the dough lightly and divide it into two pieces.

Using a rolling pin; roll the dough into a flat and circular plate; cut the flat dough into 6 slices.

Fold the horns by rolling the slices from the wide end towards the small tip.

Bend the horns a little and place them on a baking pan lined with parchment paper. Make sure the horns are sitting on the small tip. Otherwise the horns will open up during baking.

Beat an egg and brush the horns with it. This will give them a nice and golden color. Let them rise for another 20 minutes.

Bake the horns at 200 C (400 F) for about 12-15 minutes or until they are nice and golden. Let them cool off on an oven grid.