This recipe is a traditional way of roasting almonds in the Nordic countries and especially in Denmark. Easy to follow and the result is very delicious. Typically served around December and Christmas in Denmark.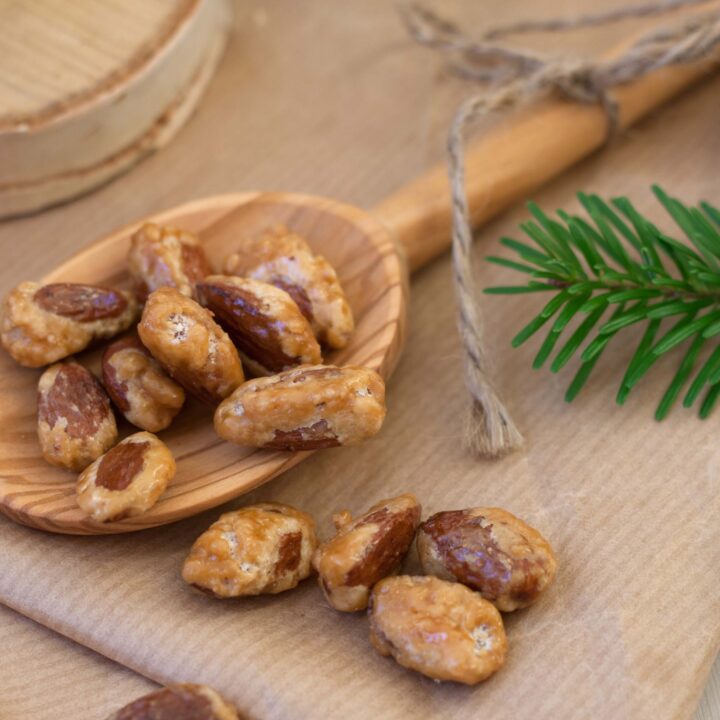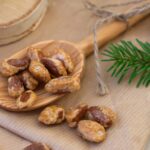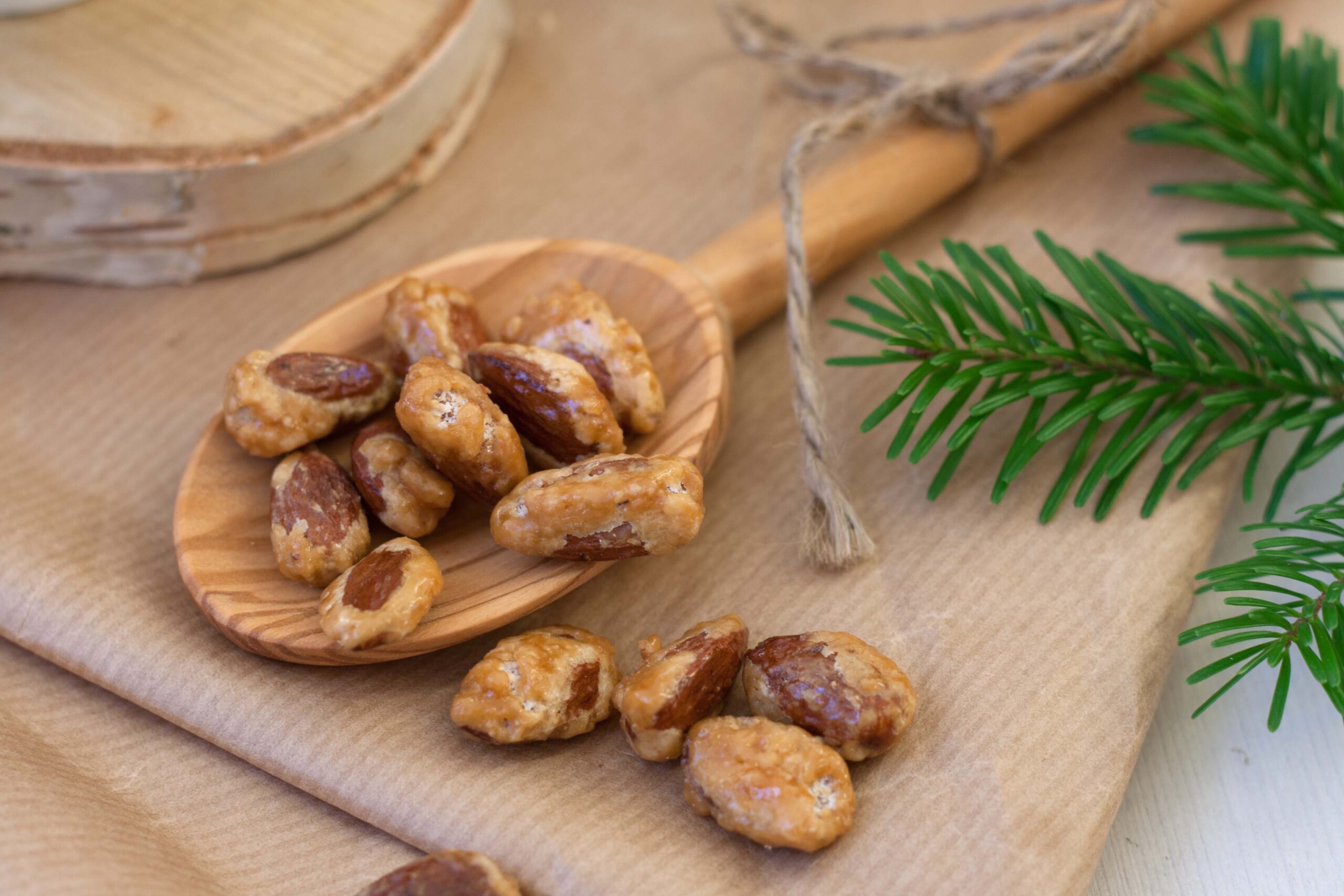 These sugar roasted almonds are a real classic Christmas snack and in Denmark they are sold in every mall and street corner where hungry Christmas shoppers are looking for a quick and delicious snack. Typically the roasted almonds are cooked and sold from small cooking karts which has one or two large saucepans, where the almonds are roasted in sugar, and a small table where the almonds are packed in plastic bags. A bag containing about 200 g (7 oz) are sold for about 3-4 USD and if they are still a little hot when you buy them, they are super delicious.
In Denmark this snack are more or less only made in the Christmas period, however, we don't understand why - they are very delicious and easy to make so why not just serve they all year around? Of course if we had them all the time it wouldn't a great Christmas tradition to make them.
How to make Danish sugar roasted almonds
In order to make these sugar roasted almonds you only need three different ingredients, almonds, sugar and water - all ingredients which most households always have on the shelf. The almonds are very easy to make and it only takes about 20 minutes to make one serving of this delicious snack. We have served this snack for both our friends and family and they all loved them. We have also used these almonds as a hostess gift.
If you make a fresh batch of these almonds and wrap them plastic gift wrap, you have a great and beautiful hostess gift which most people would love.
If you are interesting in other delicious Christmas food, take a look in our recipe archive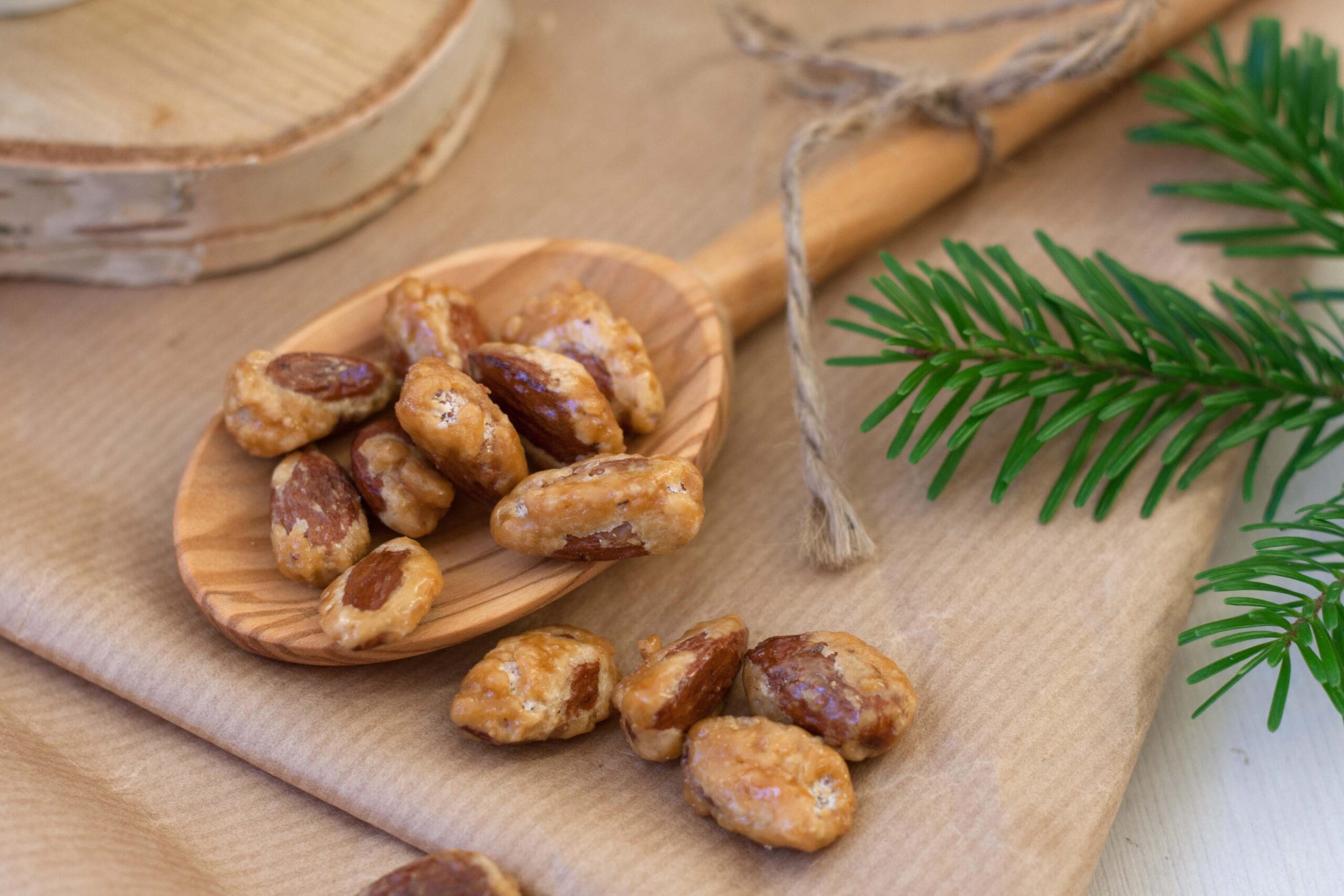 Ingredients
200

g

almonds

200

g

sugar

3/4

dl

water
Instructions
Pour the almonds, sugar and water in a large saucepan. Heat up the pan at medium heat.

The water and sugar will start to boil and become a syrup. Stir and turn the almonds constantly.

Keep boiling the water and sugar until all the water is evaporated and the sugar starts to get solid and powdery again.

Now the sugar should start to melt slowly. When that happens turn down the heat a little bit. Stir in the almonds constantly. Don't let the sugar melt too much or it won't stick to the almonds.

When all the almonds have a nice, thin and brown layer of sugar all over, pour all the almonds onto an oven tray lined with parchment/baking paper.

Use a fork to separate the almonds from each other so that they don't stick together when they are cooled.

Let the almonds cool off and keep them in a glass jar.
Notes
Sometimes it can be a little difficult to hit the right heat balance - If you don't heat the sugar and almonds enough the sugar will stick to the almonds in larger chunks and if you overheat the sugar it won't stick to the almonds. Our advise is to slowly heat up the sugar mixture so that you can control the process. Look at the pictures below where you can see how the sugar mixture should look like.