Easy recipe for traditional Danish birthday buns. These birthday buns are of course typically served for breakfast for birthdays in Denmark together with hot cocoa.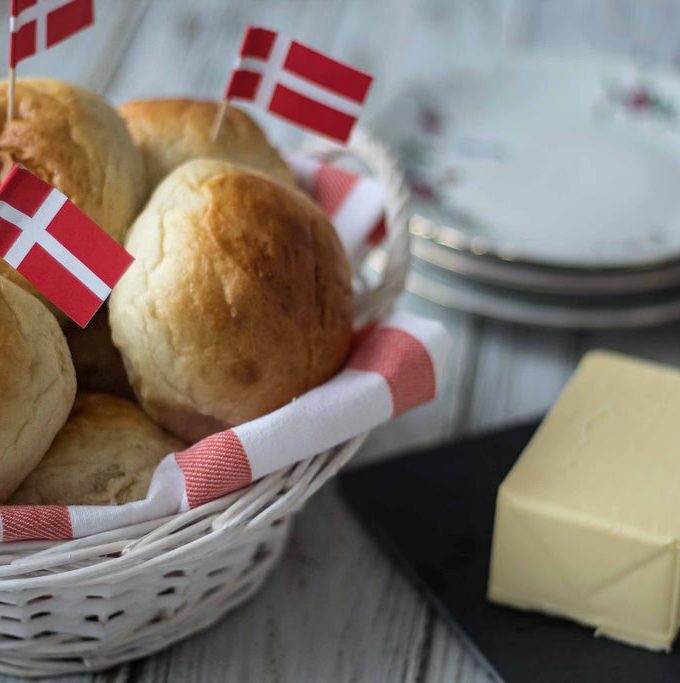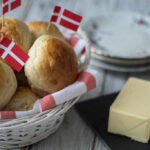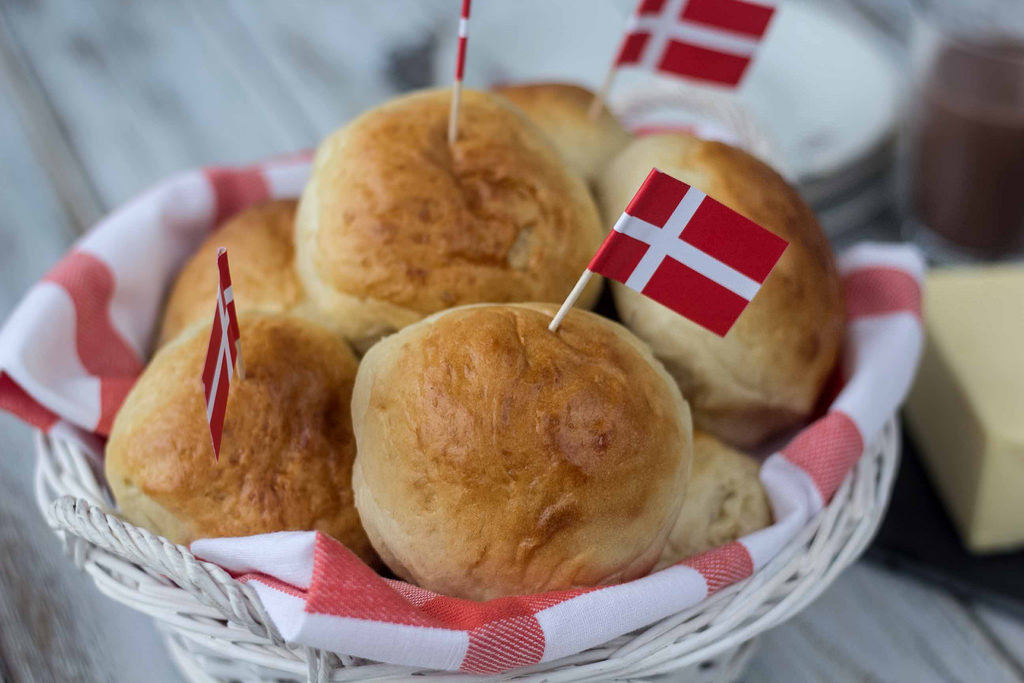 A traditional birthday party in Denmark is properly not that different from birthdays all over the world. It is all about getting together with friends and family, cooking some great food and then just having a good time. A birthday is not something you celebrate every day so it is alright to spend some extra time making it something special. When we are celebrating a birthday in our family the food is a big and important element - it has to be the best. This recipe for the perfect birthday buns are simple to make and super delicious. These buns are just competently ordinary and classic buns made from plain flour, butter and some sugar. They are certainly not the most healthy buns you can make but they are super delicious and that is what matters when you are celebrating a birthday.
When we are preparing for a birthday party we always have a thousand things to do before the guests arrive. These buns can easily be made days in advance and frozen in plastic bags - before serving you just reheat the buns at low heat in the oven. Then you have super delicious buns that are almost as they were freshly baked. We will recommend serving these buns with some homemade strawberry and rhubarb jam which is simple to make and real delicious.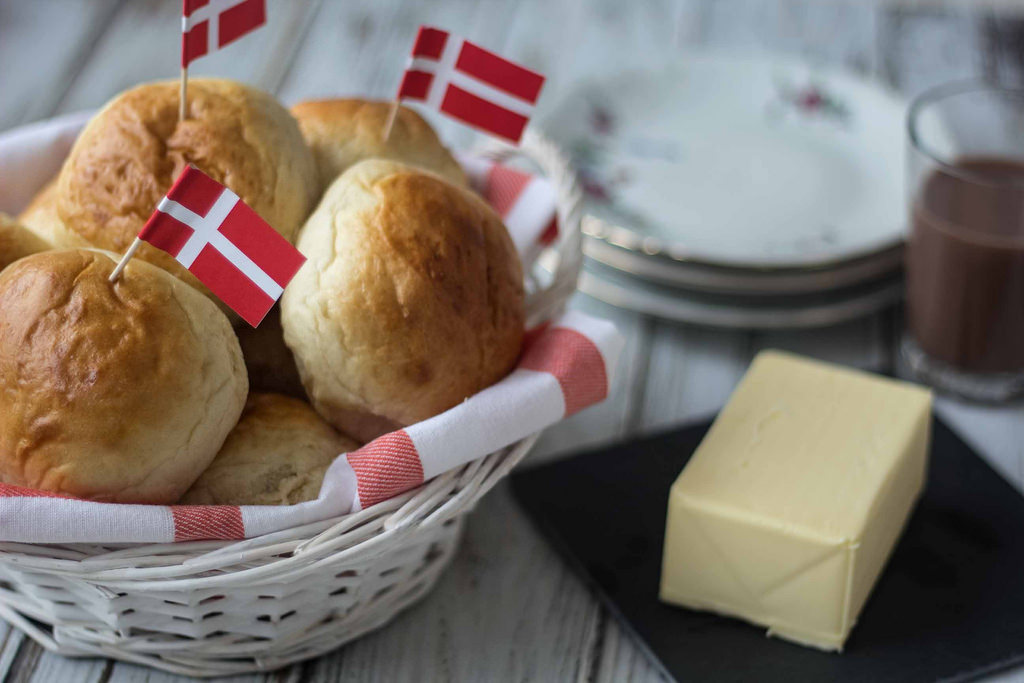 Ingredients
6

dl

milk

50

g

fresh yeast

1

kg

all-purpose flour

4

tsp

salt

4

tbsp

sugar

75

g

butter

1

egg
Instructions
Heat the milk to a lukewarm temperature and dissolve the yeast in it. Add sugar and salt and stir well until both ingredients are completely dissolved.

Melt the butter, let it cool off a bit and slowly add it to the milk while stirring.

Stepwise add the flour while stirring. When the consistency of the dough gets thick use your hands to knead. The amount of flour needed depends on the quality of the flour.

Cover the bowl with a kitchen towel and leave it for raising for about an hour someplace warm.

Divide the dough into 20 smaller pieces and roll them into buns. Place the buns on a baking tray lined with parchment/baking paper. Let the buns rise for another 30 minutes.

Brushed the buns with a beaten egg/egg wash. This will add a beautiful light-brown color to the buns.

Preheat the oven to 200 C (400 F). Bake the buns at the center position in the oven for about 10-12 minutes.
Notes
Serve the buns with some homemade strawberry and rhubarb jam. This recipe for homemade jam only has four ingredients, it is easy make and super delicious!