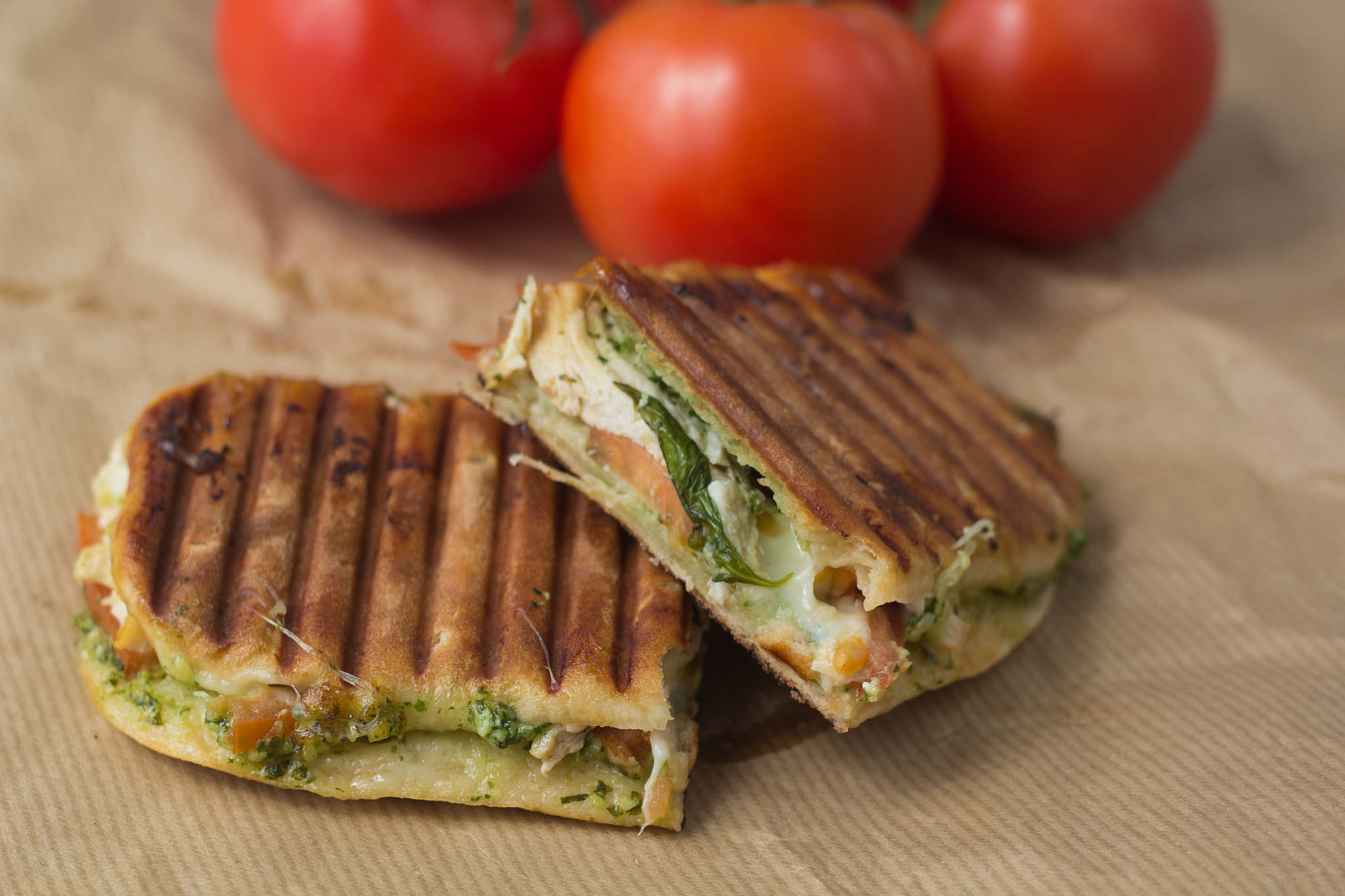 Panini is the perfect grilled sandwich. This panini is with Chicken, Pesto & Mozzarella and it tastes amazing! The sandwich is perfectly toasted in the panini grill and the melted mozzarella in the middle off the sandwich just holds it all together. The pesto and the chicken flavor just compliments each other so good.

Panini can be varied in lots of ways. You can even make a delicious vegetarian version. Maybe one with avocado, mozzarella and tomato would be great too.
---
Panini with Chicken, Pesto & Mozzarella
2 panini
Preparation time: 15 minutes
Ingredients
2 panini bread or sandwich bread
1 chicken fillets
Basili pesto, maybe homemade
1 tomato
125 g (4.5 oz) fresh mozzarella
Preparation
Step 1: Heat a pan with a little bit of oil. Season the chicken with a bit of salt and cook until the chicken is well done.
Step 2: Cut the fried chicken in slices.
Step 3: Slice the tomato.
Step 4: Slice the mozzarella.
Step 5: Slice the bread in half and spread pesto on the bread.
Step 6: Add the mozzarella slices, tomato slices and chicken slices on the bread and close the sandiwch.
Step 7: Place the sandwich in the panini grill and close the lid until the panini is done.

---