Super easy-to-make recipe for Nordic noodle tomato soup. This recipe is very tasteful and quite filling. Perfect if you have a busy everyday life.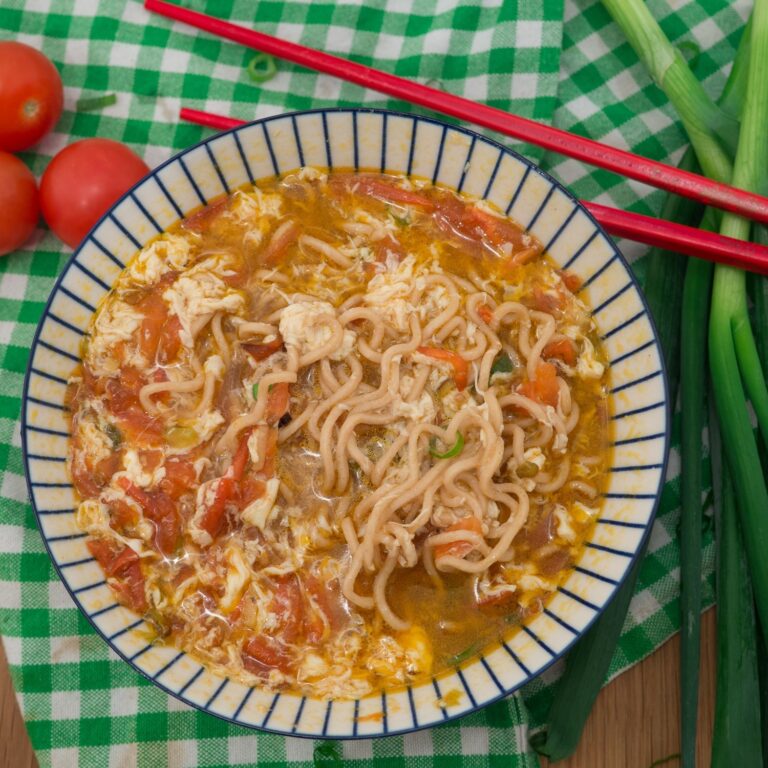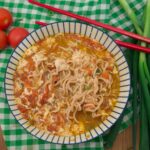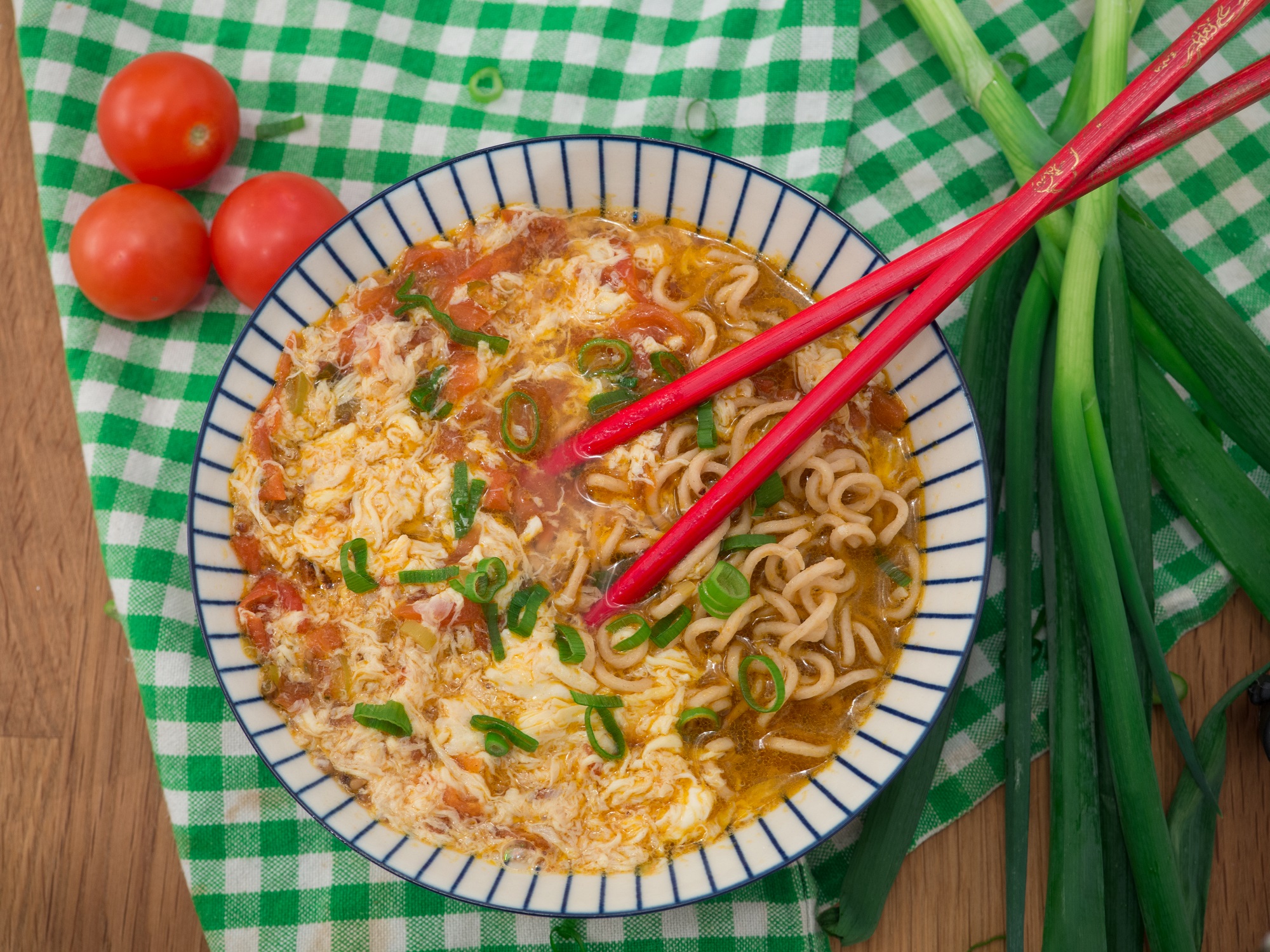 I do not want to spend your time explaining how easy-to-make and delicious this Nordic noodle tomato soup dish is.
This dish is just awesome - simple as that!
In the card below you can see the recipe and the pictures speak for themselves. The different vegetables, the egg and spices makes this Nordic dish very tasteful, full of vitamins and very filling. But, the best thing is probably that it only takes 25 minutes to make it - perfect if you are living and busy everyday life like most people.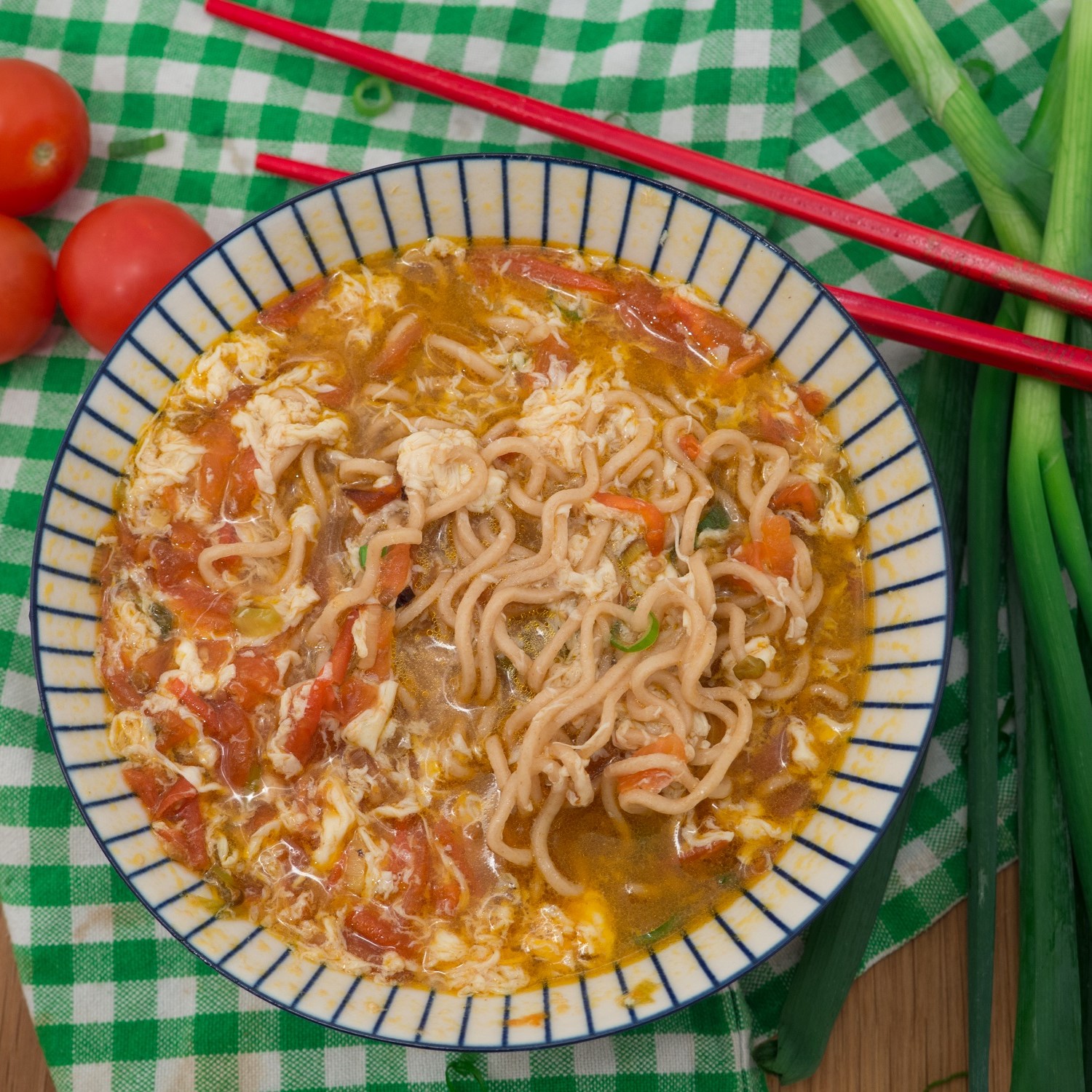 Ingredients
2

tbsp

vegetable oil

1

clove garlic

(minced)

2

scallion

finely chopped (separate green and white part)

3

small tomatoes

5 1/2

dl

chicken or mushroom stock

1

tsp

soy sauce

pepper

(to taste)

salt

(to taste)

1

egg

(beaten)

noodles
Instructions
Rinse and clean the scallion. Finely chop the scallion and keep the white and green portion separate.

Rinse the tomatoes and cut them into bite-sized pieces.

In a large sauce or wok pan; heat up two tablespoons of vegetable oil. Add the minced garlic and the white scallions. Fry for about one minute.

Add the tomatoes and stir-fry for about five minutes or until the tomatoes are very soft and the oil starts to get a red color.

Add the chicken/mushroom stock, soy sauce, pepper and salt to taste. Turn down the heat a little bit and let the sauce simmer for about 10 minutes.

Finally turn up the heat a bit and slowly stir in the beaten egg.

Prepare some noodles. In a small soup plate add some noodles and pour over some of the tomato soup. Top with the chopped scallion greens. You can also add other topping like chopped shallots, cilantro or similar.