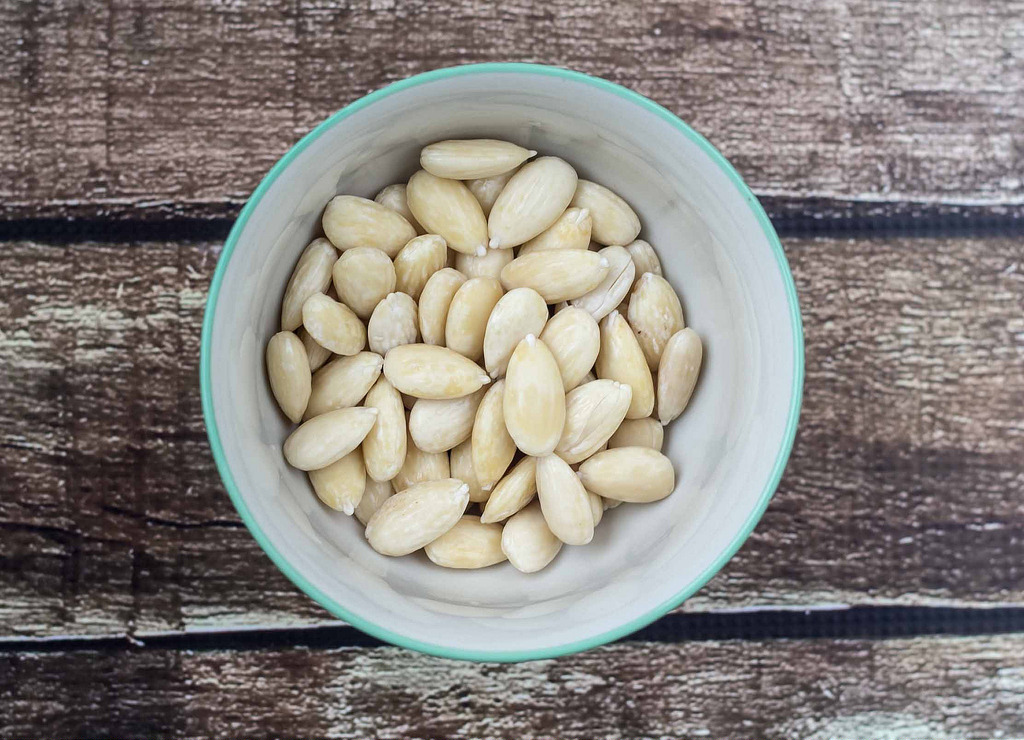 We have several recipes for desserts where one of the ingredients is skinned almonds. One of our very popular recipes where you need skinned almonds is the traditional Danish Christmas dessert Risalamande. This how-to guide shows step-by-step how you can skin almonds in a very easy way. Follow the simple directions below and look at the pictures.
If you are interested in some of our other guides you can take a look at our how-to: archive.
How To: Skin Almonds the Easy Way
150 g (5 oz) skinned almonds
Preparation time: 5 minutter
Danish title: Guide: Nem måde at smutte mandler
Ingredients:
150 g (5 oz) almonds
2 x 2 dl (1 cup) boiling water
1 small bowl
Directions:
Step 1: Pour the almonds in a small bowl
Step 2: Boil 2 dl (1 cup) of water and pour it over the almonds.
Step 3: Let the almonds soak in the hot water for about 1-2 minutes.
Step 4: Pour the water out of the bowl and rinse with cold water.
Step 5: Pour on another 2 dl (1 cup) of boiling water and let the almonds soak for another 1-2 minutes.
Step 6: Gently squeeze the almonds between two fingers, this will loosen the skin and you can peel it off.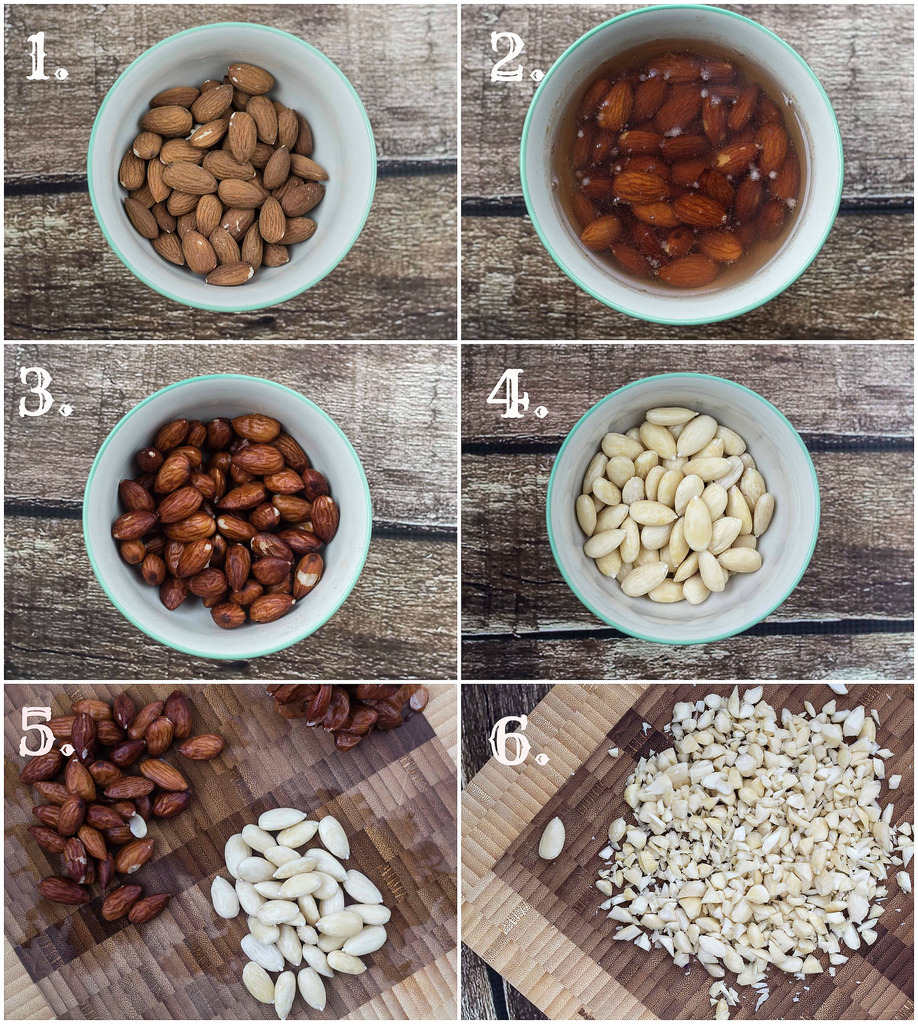 By Kim Nielsen
[lastupdated]