Simple and good recipe for homemade vanilla cream just like it is made in Denmark and the other Nordic countries.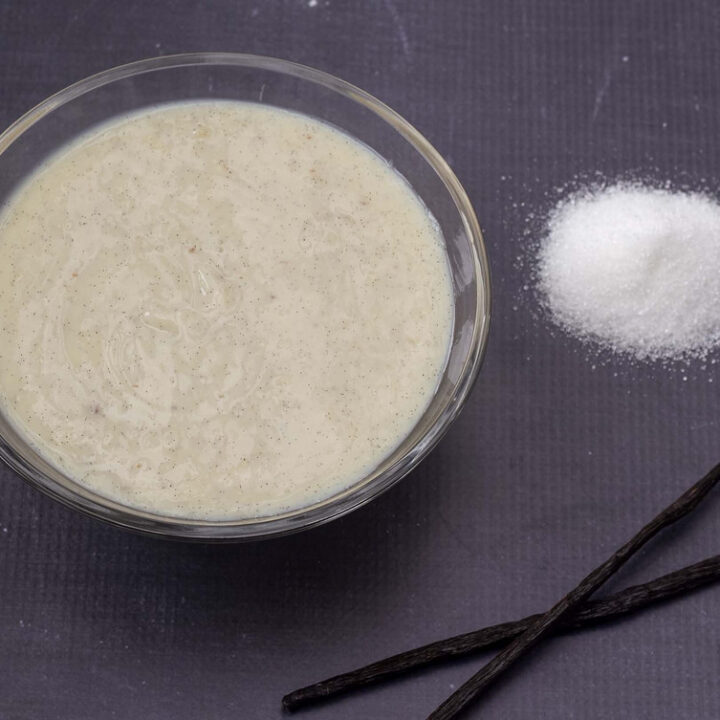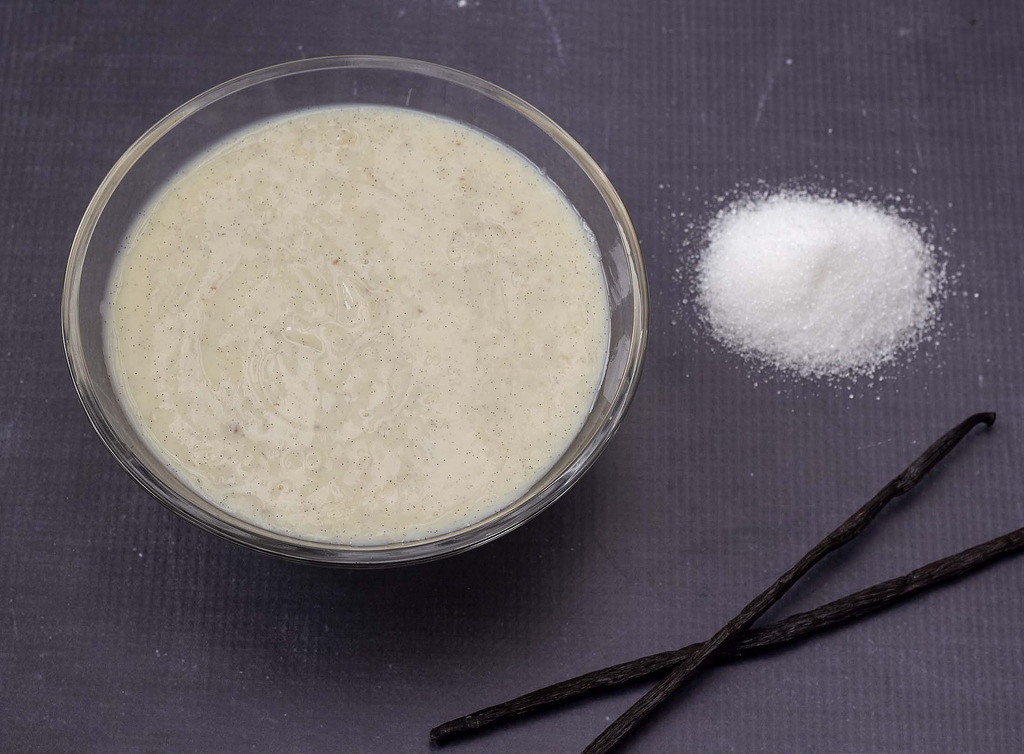 Are you one of the people who buy the small bags with vanilla cream powder - the vanilla powder that only needs to be mixed with milk and then you have a vanilla cream? If you normally make your vanilla cream from this pre-made powder you should differently continue reading :-)
Making your own and homemade vanilla cream is just super easy and taste is way better compared to the vanilla cream made from powder. In a homemade cream; all the ingredients are simply just heated in a saucepan while whisking constantly. When the consistency is as preferred, you let the cream cool off and it is done - it is that simple!
When we need a vanilla cream for other dessert recipes, we always use this recipe. We have both used this vanilla cream as topping for this delicious strawberry pie or as filling for this Danish cinnamon twist (kanelstang).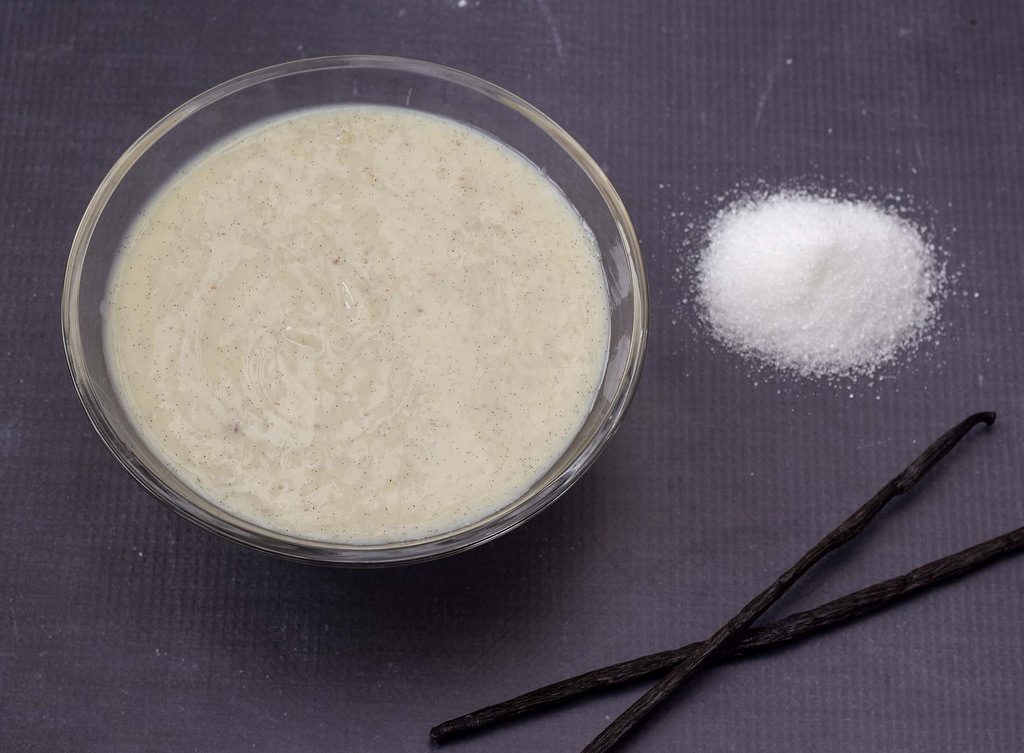 Ingredients
2

eggs

4

tbsp

sugar

2

tbsp

corn starch

3

dl

milk 1.5%

seeds from a vanilla bean
Instructions
Put all the ingredients in a sauce pan including the empty vanilla bean. Whisk it well together.

Heat up on medium heat, while whisking constantly, until the cream is boiling and getting thicker.

When the cream has your preferred consistency; take it off the heat and pour it in a bowl.

Remove the empty vanilla bean and let the cream cool off.