Easy recipe for traditional American and homemade Egg McMuffins. This recipe is based on the US version of the Muffin. Delicious and perfect, just like it is supposed to be.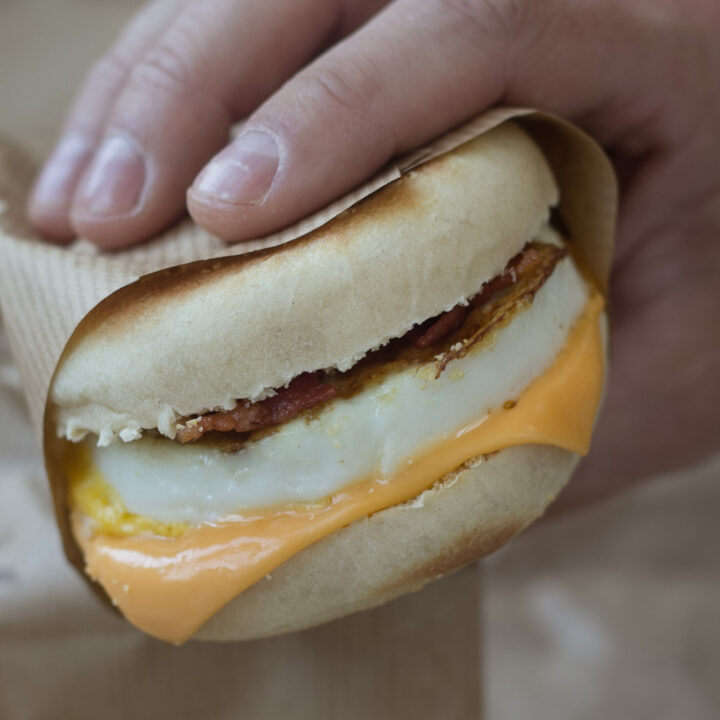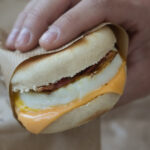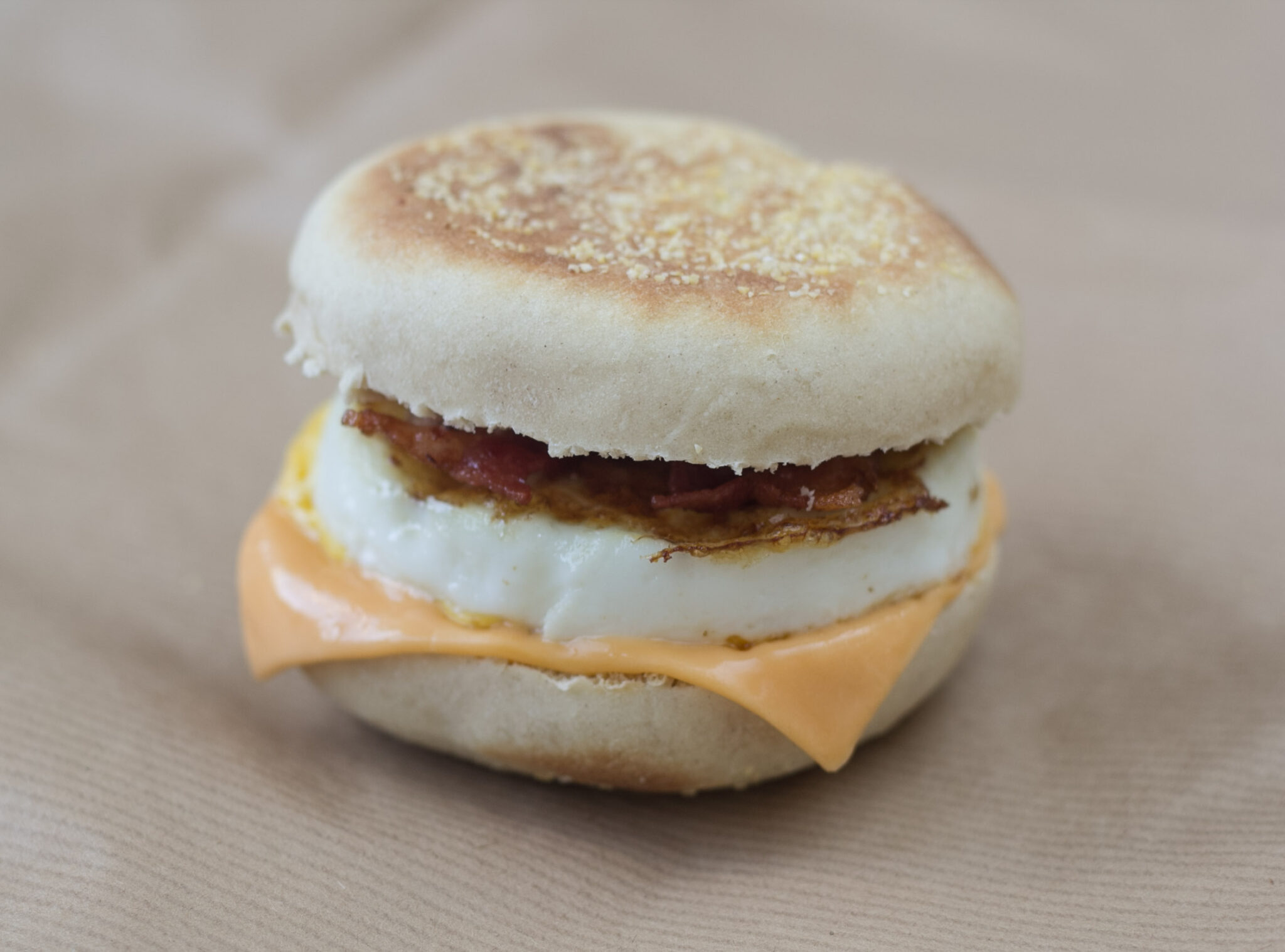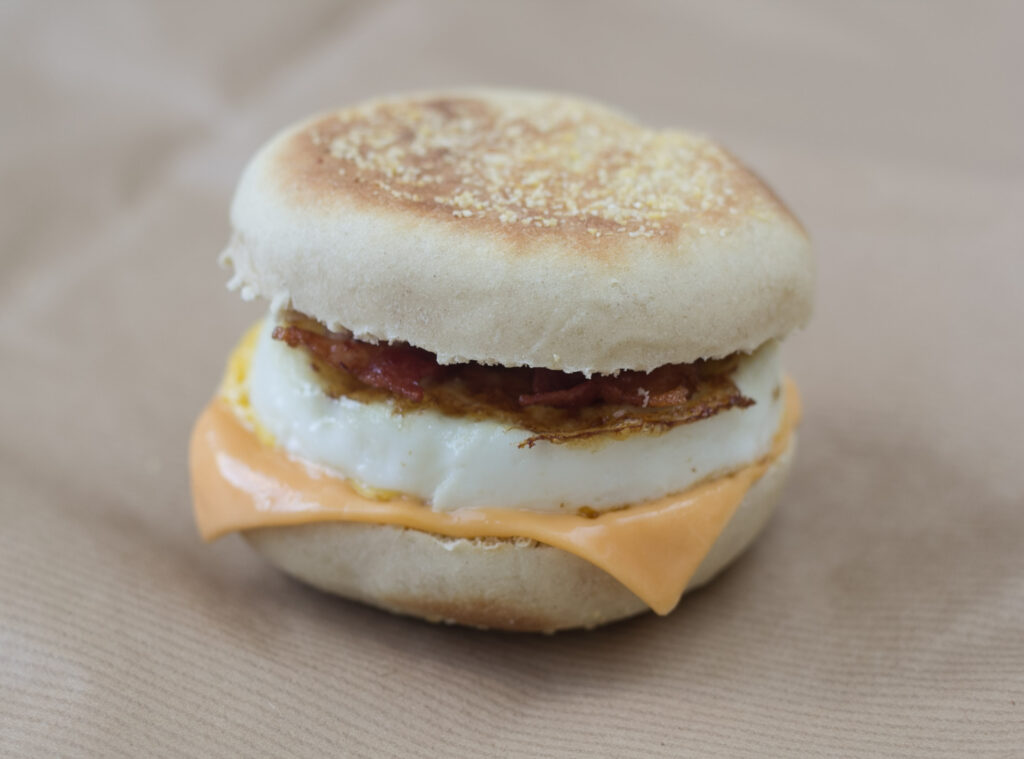 Why have a recipe for homemade Egg McMuffin on a blog, which is called Nordic Food and Living that might actually be a good question. For me there is actually a small history attached to the recipe I am sharing further down on this page.
Besides being interested in the traditional Danish and Nordic kitchen I also love to travle the world, or simply browse online, to find new types of food and great recipes for food that I have not tried before and with a potential to be an all-time favorite for me.
The First Time I had an Egg McMuffin
Believe it or not, the first time I heard about an Egg McMuffin was only some years ago back in 2012 when I did my first US road trip on the west coast. One of the great things about traveling in the states is that almost everywhere it is possible to find easy and cheap food.
This way I had my first egg McMuffin at a McDonald's in the state of Washington.
It is not that the this particular piece of food is anyway special I just remembered that I instantly knew that I had to make my own muffins when I got back home to Denmark.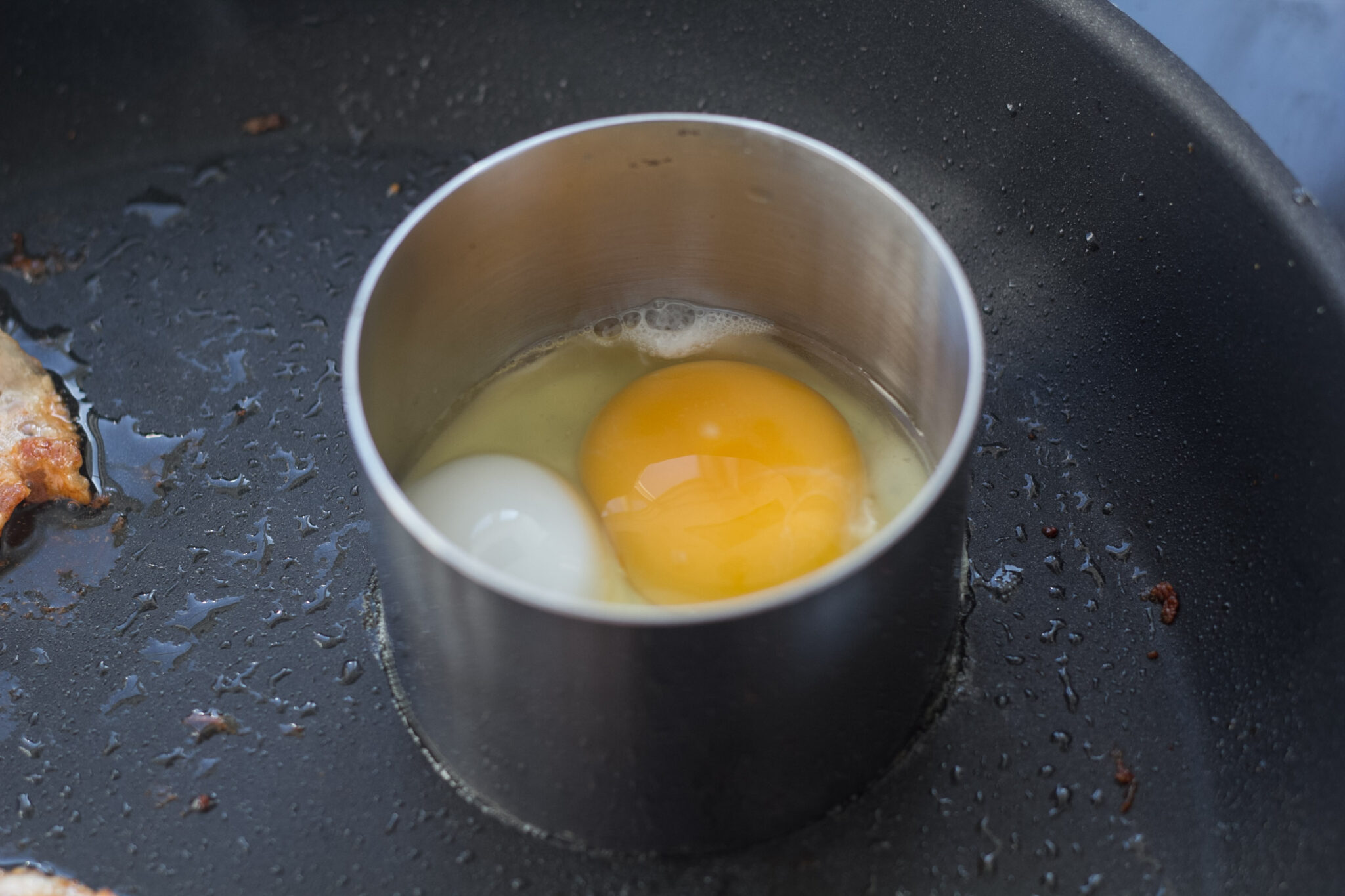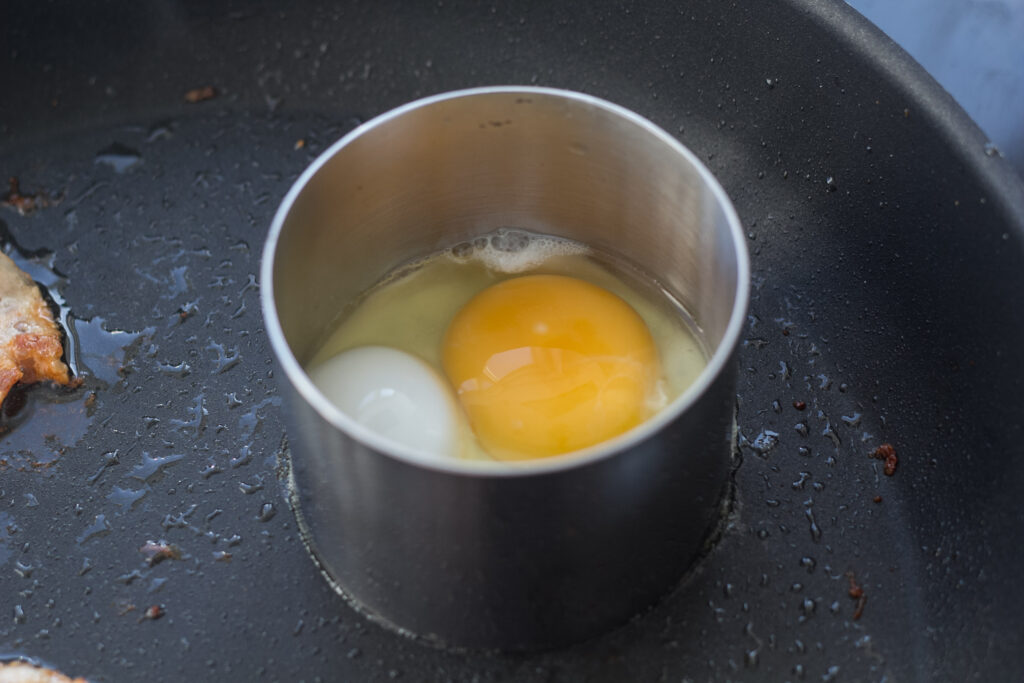 Different variations of the Egg McMuffin
Now I have had egg McMuffins several different places in the world and what I have noticed is that the bread used for the sandwich is different depending on where you buy it. When I had the egg McMuffin in the states the bread was a buttermilk biscuits, where the bread used in the United Kingdom is an English Muffin. I have both recipes posed here on my blog; you can easily find them in the bread section.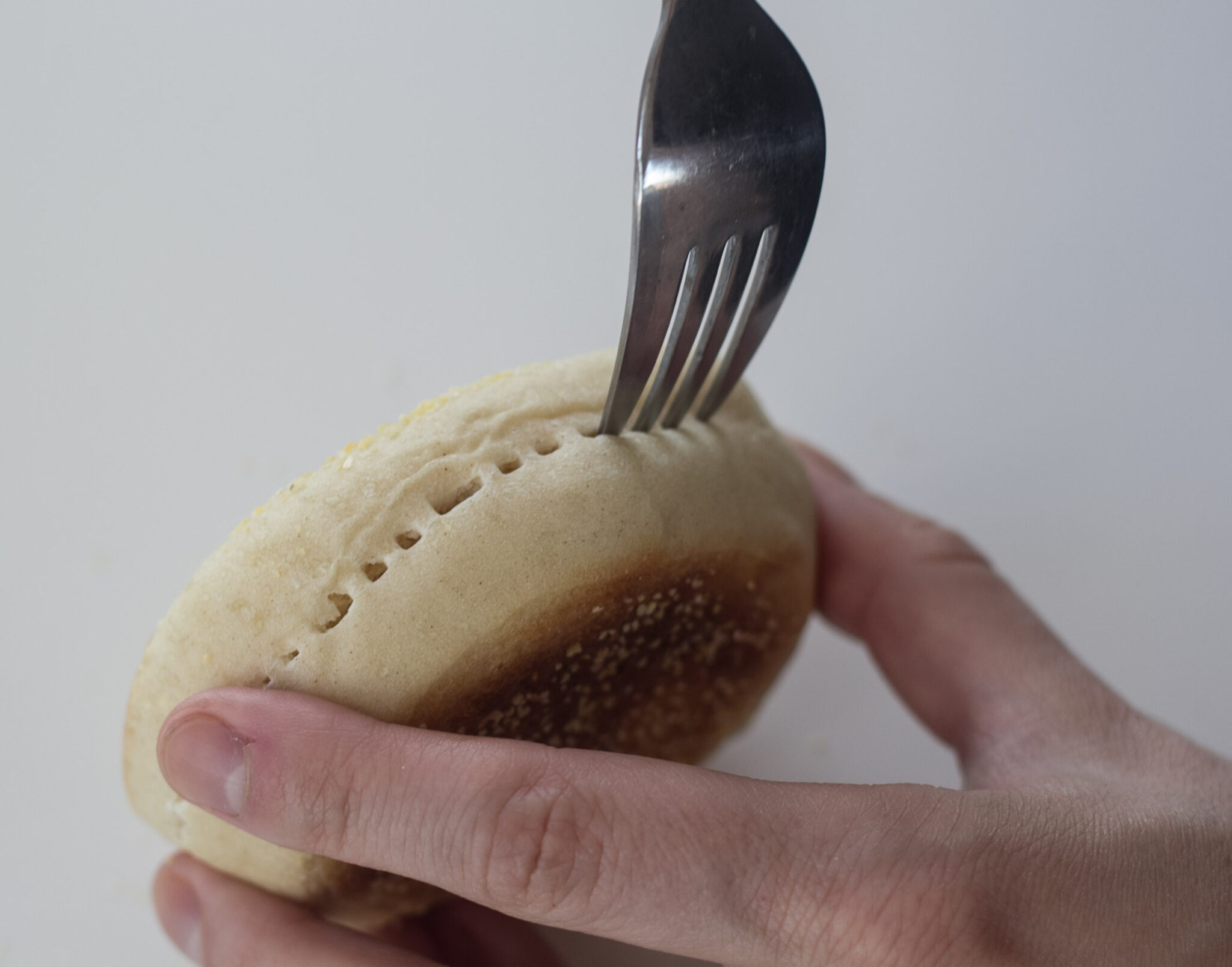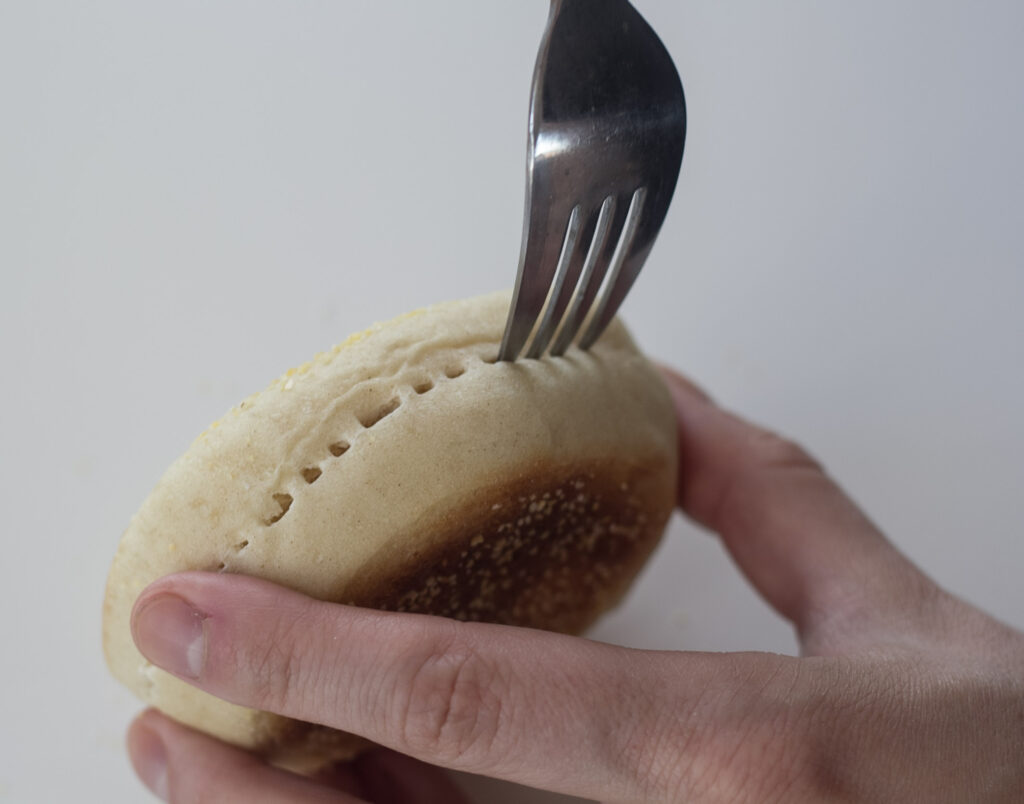 Buttermilk Biscuits or English Muffin for Egg McMuffin
Which one is best - is it the buttermilk biscuits or the English Muffin? I actually think they are fifty-fifty if your are only looking at the taste. However, I would say that the buttermilk biscuits does take some extra time to make and they contain quite a lot extra calories compared to the English Muffin.
I personally normally goes for the English muffin, mainly because they are relatively easy to make.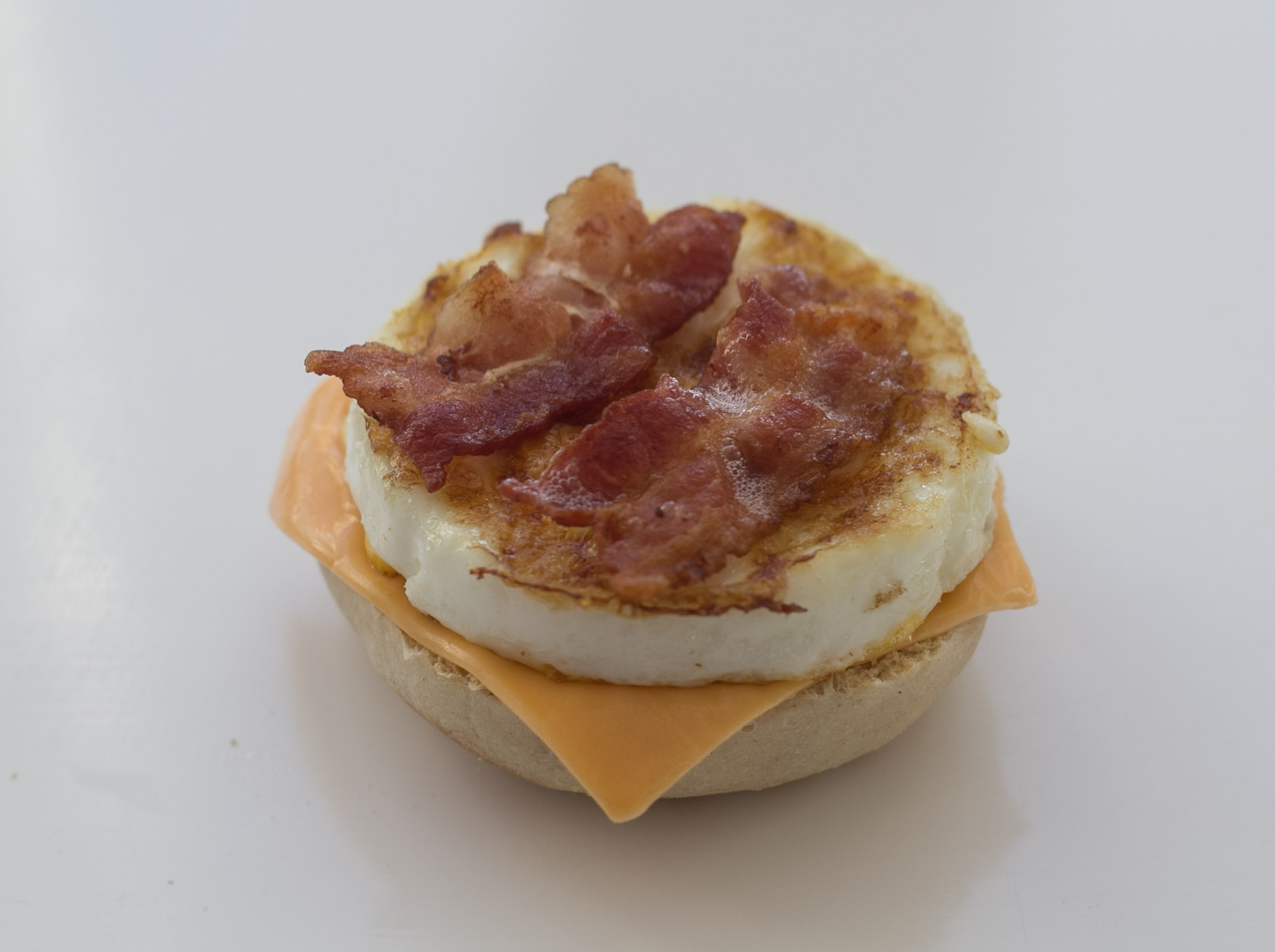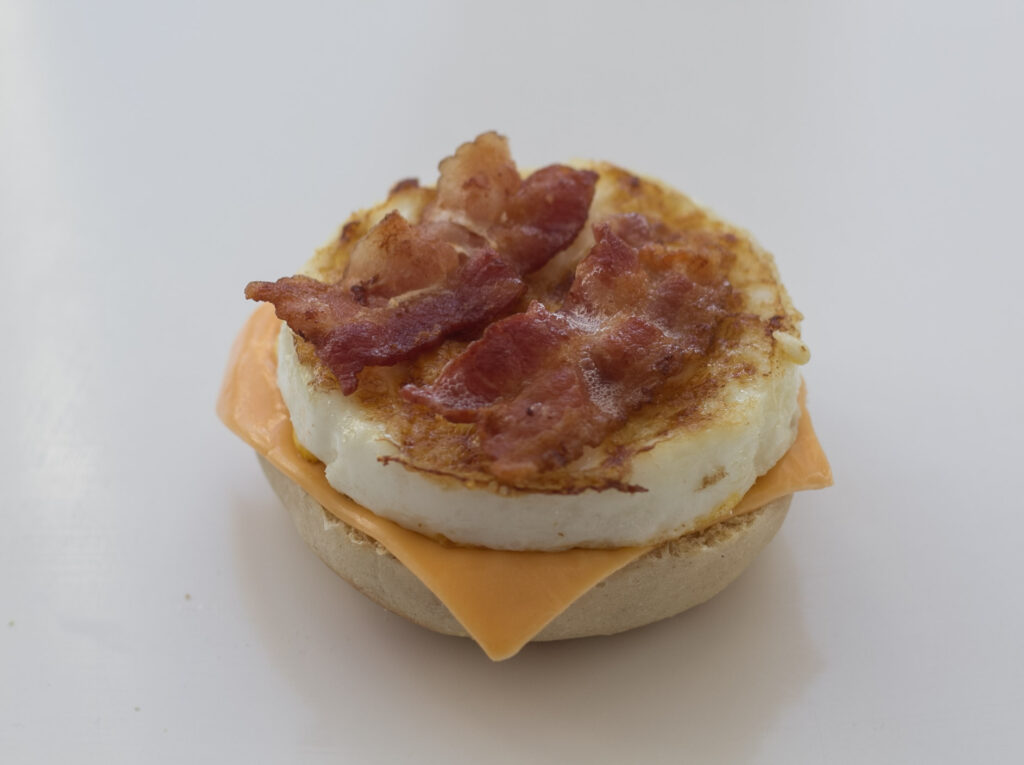 How to make an Egg McMuffin
Making some homemade Egg McMuffins are quite easy to do. However, the first part might actually be a little difficult - you would have to decide between the American Buttermilk Biscuits and the English Muffins. Once decided go and make a batch of these. You can find some easily explained recipes here on my blog. You can also go with the easy version and buy these form the supermarket.
Then you heat up a frying pan and fry some bacon. When done let the bacon drip of on a sheet of paper towel.
On the same frying pan, crack some eggs and fry them in some circular steel rings. Use a fork to whisk/stir in the eggs to mix the yolk with the whites. Season with salt and pepper. If you do not have some steel molds, then you can make your own using aluminum foil.
Use a fork to pick holes in the buns you separate them in two parts. Toast them on both sides and then finally assemble them with the eggs, bacon and a slice of cheddar cheese.
Enjoy your homemade Egg McMuffin with a glass of orange juice or a cup of coffee.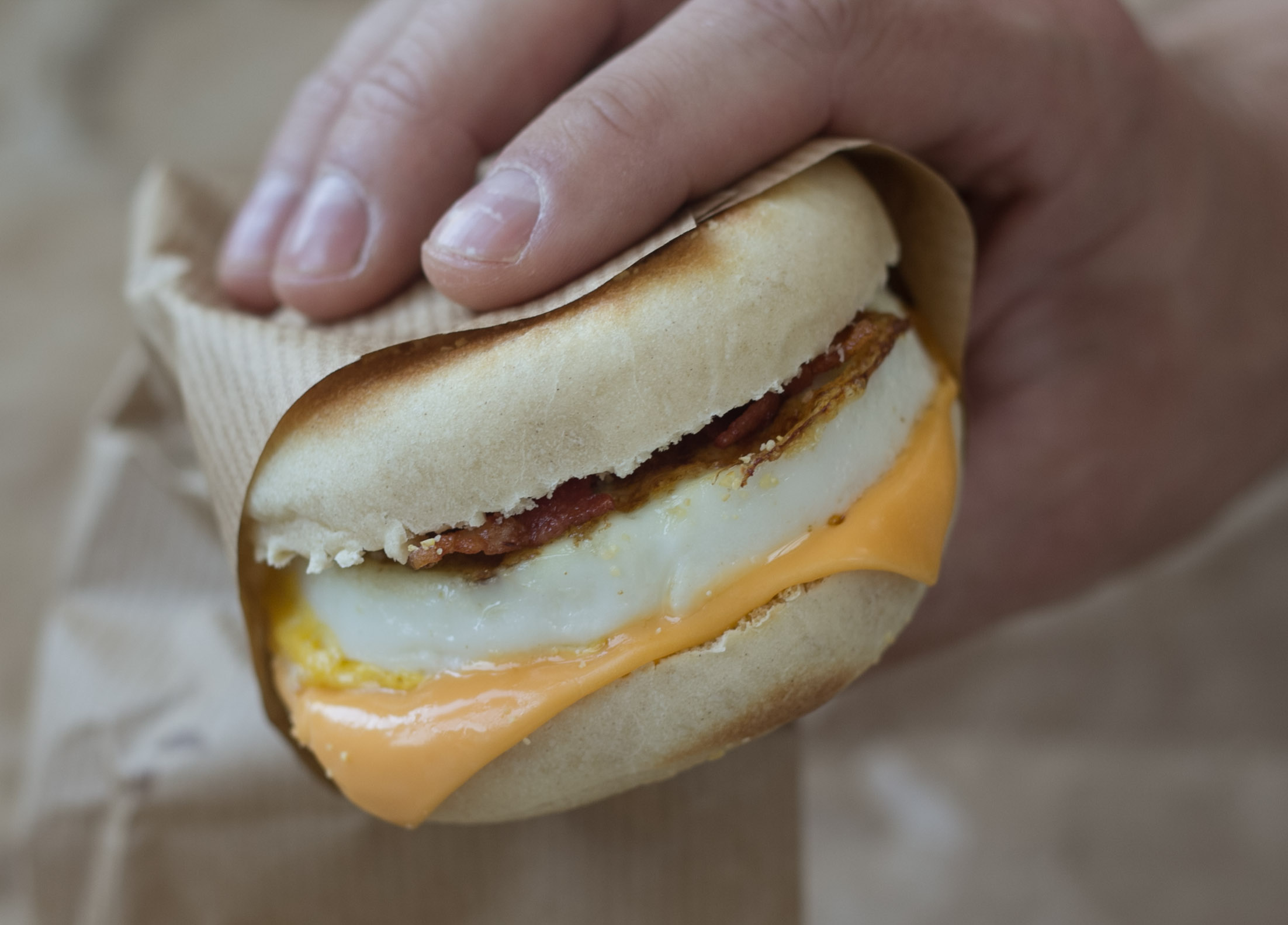 Ingredients
4

English muffins or buttermilk biscuits

(recipe for NordicFoodLiving.com)

4

eggs

4

pcs

bacon

4

pcs

cheddar cheese
Instructions
Start by making or buying some English Muffins or American buttermilk Biscuit. I would recommend you to make some homemade. Find recipes at www.NordicFoodLiving.com

On a frying pan, add the eggs in metal rings and use a fork to mix the egg whites and yolks. If you do not have metal rings you can fold some using aluminium foil. Start by folding the foil sometimes to make it thicker. Then you fold a circle - it requires a little practice, but it can be done.

Fry some bacon.

Use a fork to pick holes all around the English muffins or American butter milk biscuits and then separate them with your hands. Toast them on the pan or a toaster.

Now assemble your homemade Egg McMuffins. Start with a slice of Cheddar cheese, then the fried egg and finally some crispy bacon.