Recipe for a very delicious hazelnut and chocolate ice cream. This ice cream is super creamy and has a perfect rich taste.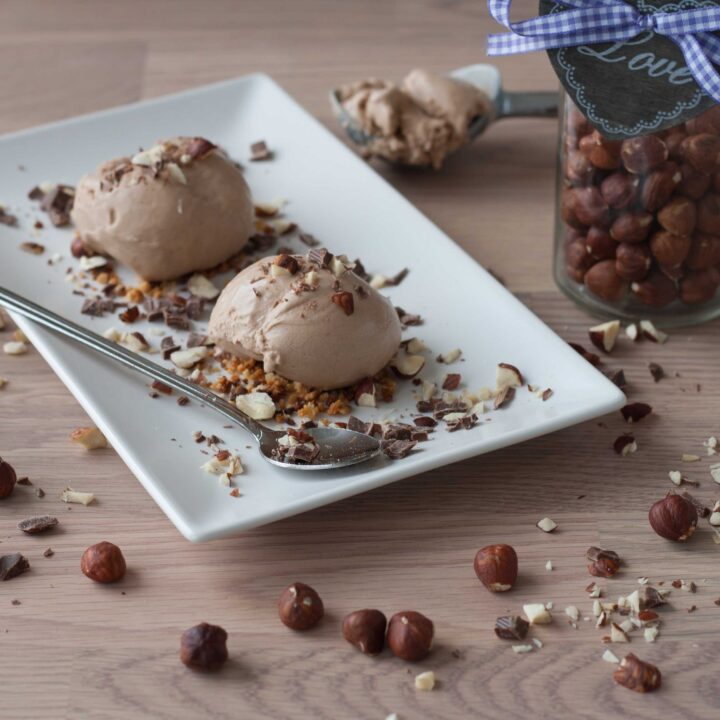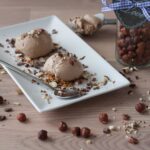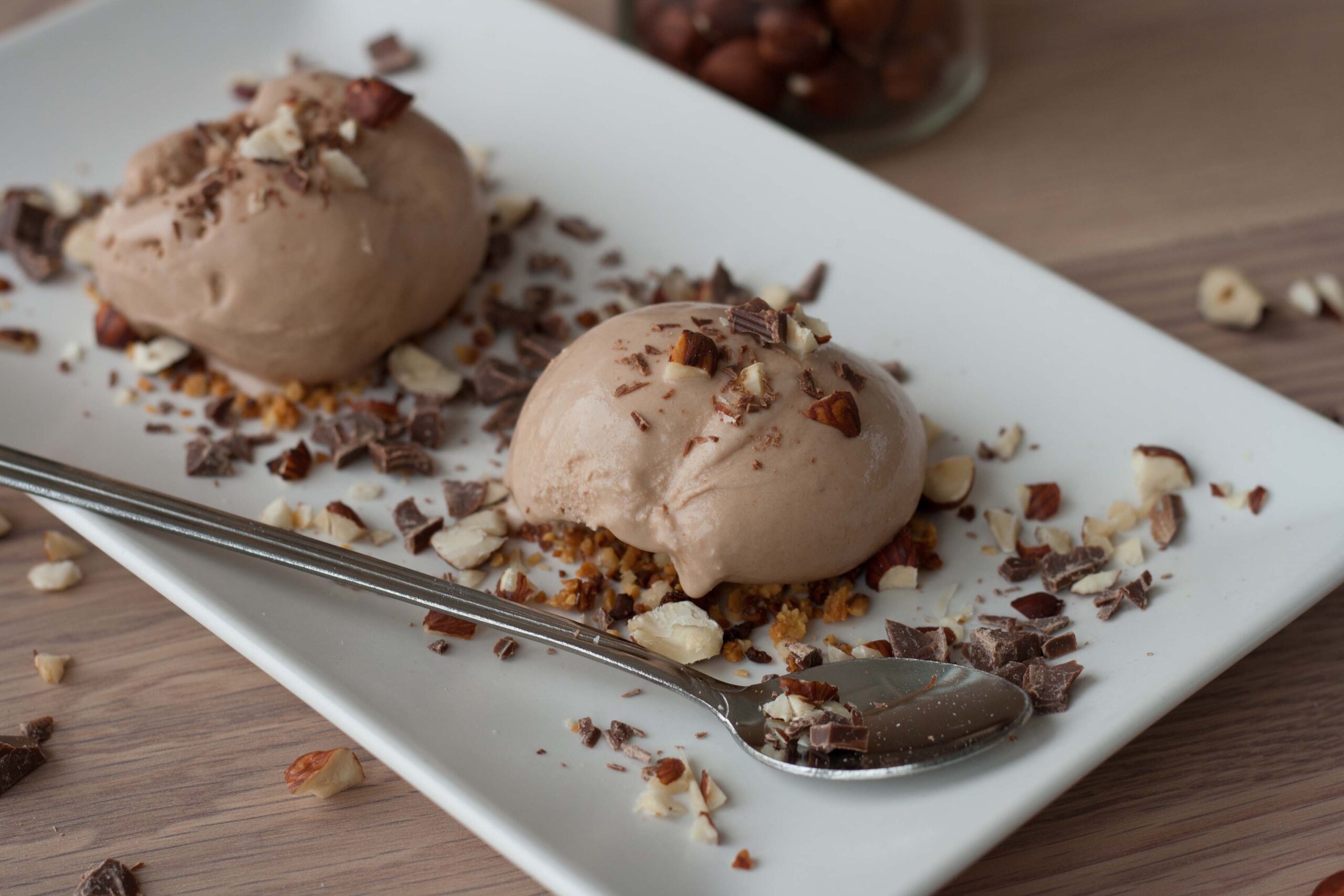 When we are eating ice cream at our local ice cream shop we often choose their hazelnut ice cream. So I decided I would try to make one myself. This ice cream is very soft and creamy and has a very delicious taste of hazelnuts. You actually only use the flavor from the hazelnuts - so you don't get all the bits and pieces from the nuts into the ice cream. In many recipes it says to throw the hazelnuts away when the taste is extracted, but that is such a shame! I ended up drying them in the oven and then used them for some homemade granola. That was just perfect and there was no waste!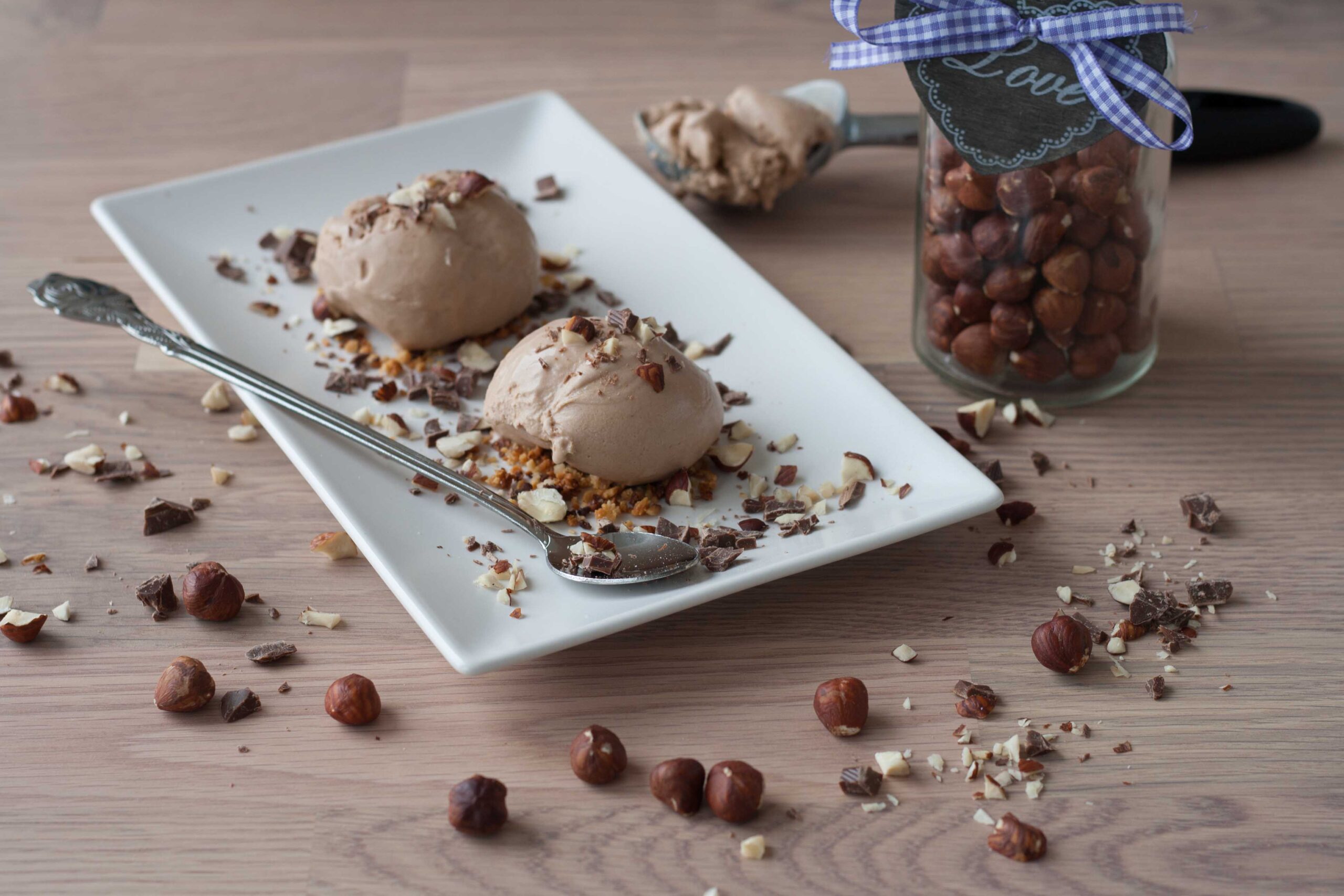 Ingredients
200

g

hazelnuts

2.5

dl

milk

5

dl

heavy cream

150

g

sugar

100

g

milk chocolate

(30% or above)

6

egg yolks
Instructions
Set the oven for 180 C (360 F) and roast the hazelnuts for about 5-8 minutes. Rub the hazelnuts in a kitchen towel to remove as much as the skin as possibly. Discard the skins. Chop the hazelnuts in a food processor or blender until finely chopped.

Heat the milk together with half of the cream (2.5 dl - 1 cup), 100 grams (3.5 oz) of sugar and the finely chopped hazelnuts in a saucepan. Let it boil for about 5 minutes. Take the saucepan of the heat, cover the saucepan and let it sit for at least 20-30 minutes.

Heat the rest of the cream in a saucepan and melt the chocolate in the warm cream. Take the saucepan of the heat again.

Pour the hazelnut milk you made in step 2 through a strainer into a saucepan. Make sure you get all of the good flavors out of it. (don't throw away the nuts, you can dry them in the oven and use them for some homemade granola).

Reheat the hazelnut milk. In a separate bowl, whisk together the egg yolks and 50 grams of sugar. Slowly pour the warm hazelnut mixture into the egg yolks, whisking constantly. Then pour the mixture back in the saucepan.

Stir the mixture until it begins to thicken. Pour the mixture in the chocolate/cream mixture and mix it well. Let it cool.

Freeze in your ice cream maker for about 25 minutes depending on which machine you use. If you do not have an ice cream maker use your freezer but remember to stir the ice cream mix every second hour.

Serve the hazelnut ice cream immediately or place in a container and freeze it for later.