Peppernuts or Pebbernodder as they are called in Danish are traditional Nordic Christmas cookies. The small cookies are very tasteful, sweet and delicious.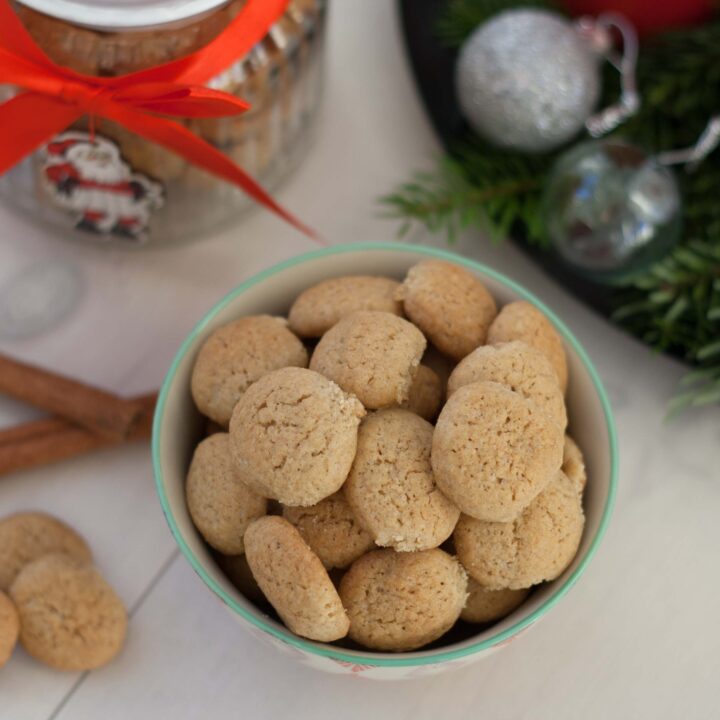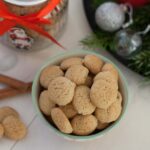 This is the recipe for the very traditional Danish Pebernodder which is a walnut-sized Christmas cookie in a circular/spherical shape.
In Denmark we call these small cookies pebernodder which directly translated means pepper nuts. These cookies are very popular in Denmark, Germany and the Netherlands and are internationally sometimes referred to as pfeffernuesse or simply just peppernuts. In Denmark it's properly one of the most popular and traditional Christmas cookies, even though it is competing with the very delicious Danish Jewish cookie and the Danish brown cookie.
The Pebernodder cookies are served as snacks in the whole month of December and we find that they are highly addictive - once we are started eating these, we can't stop. The origin of this cookie is not entirely known, however it's expected that it's somewhere in Germany or the Netherlands.
See also: Traditional Danish recipe for Christmas Butter Cookies
Even though this recipe is called pebernodder (peppernuts) it doesn't contain any black pepper which is the kind most people would associate with when referred to pepper - instead one of the spices in these cookies is white pepper.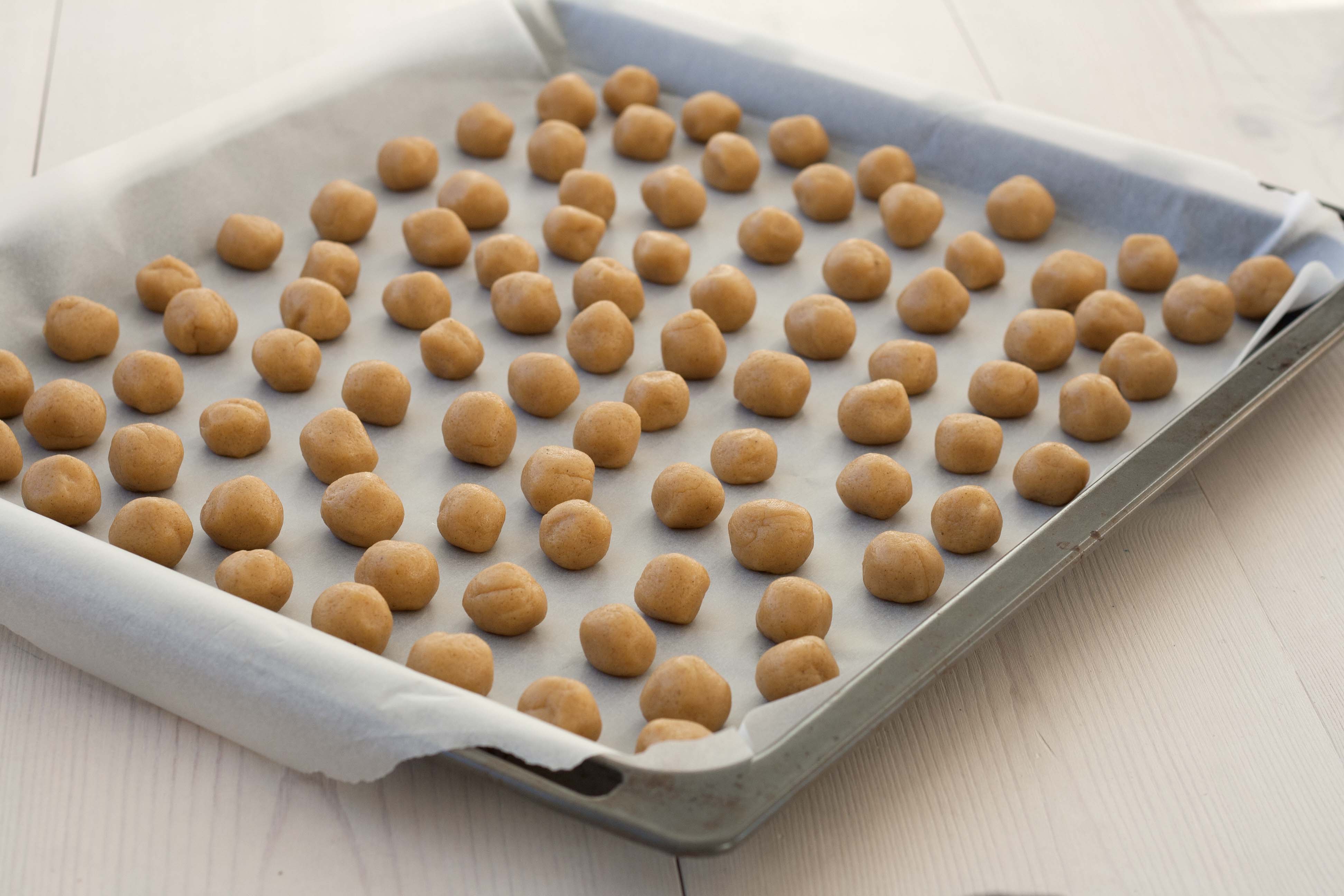 White and black pepper are both fruits picked from the pepper plant however it's the drying process of the pepper fruits that differs the two spices from each other.
As the ingredient list, seen further down in this page, indicates these cookies does contain five different ground spices which are cinnamon, cloves, white pepper, cardamom and ginger - some places it's possible to buy small bag where all these spices is already mixed specifically for pebernodder - however you can also just buy them separately and mix them yourself.
The recipe is relatively easy - you simply just mix all the ingredients into a dough using your hands or a stand mixer, then the dough is rolled into bars, cut into small pieces and rolled into pebernodder balls.
When baking the cookies make sure to keep the temperature in the oven like I have indicated in the recipe. If the temperature is too low then there is a risk that the cookies with not keep their round shape.
Find some more traditional Christmas recipes on this page.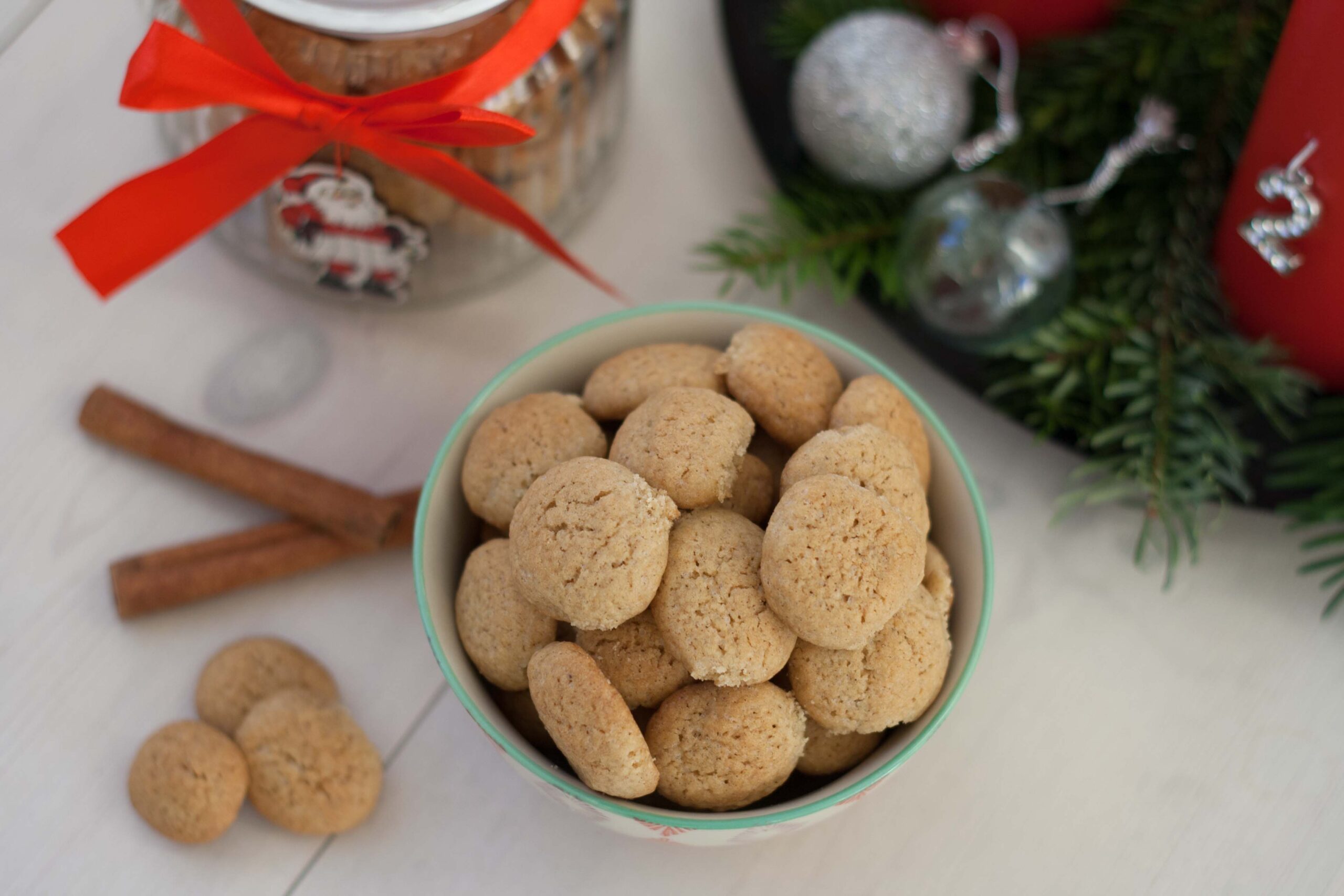 Ingredients
220

g

all-purpose flour

1/2

tsp

ground cinnamon

1/2

tsp

ground cloves

1/2

tsp

ground white pepper

1/2

tsp

ground cardamom

1/2

tsp

ground ginger

1/2

tsp

vanilla powder

1

tsp

baking soda

125

g

sugar

125

g

butter, soft

1

egg

pinch

of salt
Instructions
Sift the flour and mix it with the spices and sugar.

Add the egg and the soft butter. Use your hands or a stand mixer to mix/knead the dough until it has a uniform consistency.

Divide the dough into four pieces and roll them to four long bars.

Use a knife to cut the bars into small walnut sized pieces. Roll each piece into a small Peppernut cookie.

Put the Peppernuts on an oven tray lined with parchment paper and bake them at 200 C (400 F) for about 8-10 minutes or until they are nice and golden. The baking total time depends on the size of your Peppernuts. Make sure your oven is fully heated up before starting to bake the cookies. It is better to wait 5-10 minutes extra for the oven to fully heat up.

Let the Peppernuts cool off and store them in an airtight box or jar.
Notes
Keep the baked cookies in an air tight container.