Simple and easy recipe for traditional Danish bonfire bread also known as Twisted bread (Snobrød). This bread is a perfect way of creating some Nordic hygge when sitting around the bonfire in the forest or garden.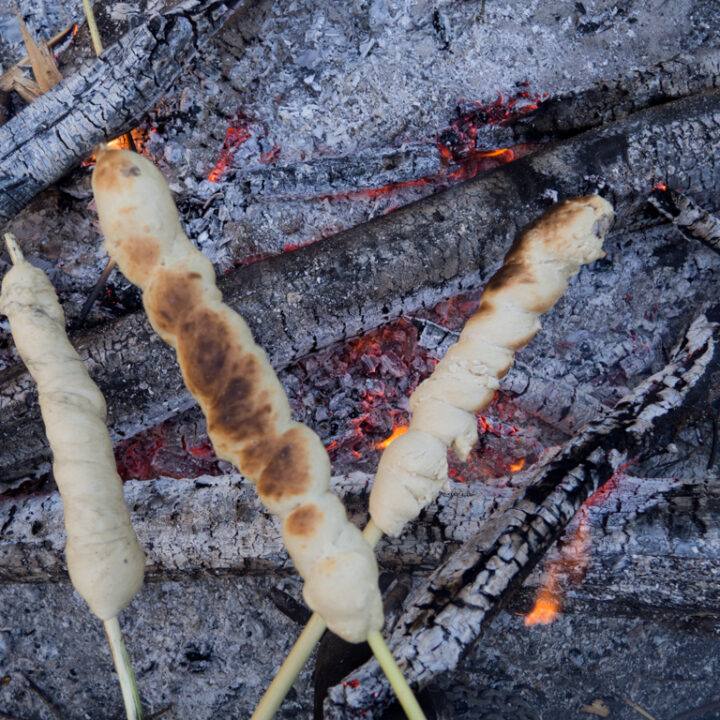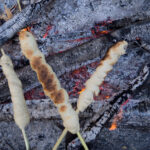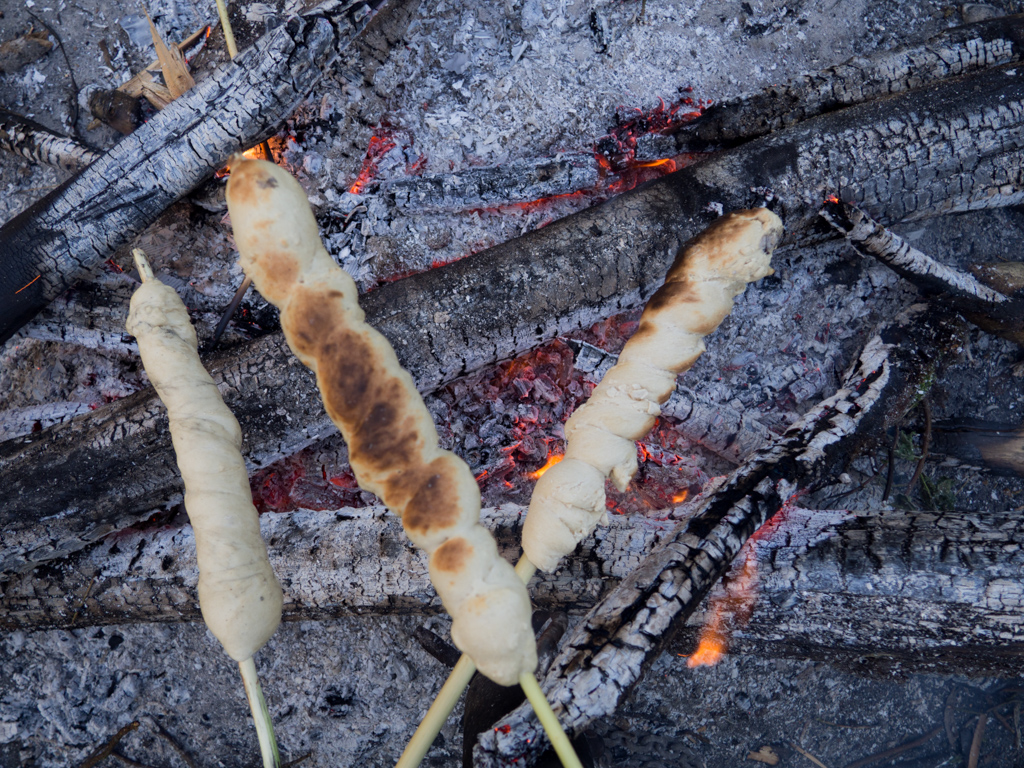 Today I am sharing a special Danish recipe for a twisted bread which is prepared over the embers from a bonfire. In Danish, this bread is called Snobrød which can be directly translated into Twisted Bread.
See also: My BEST nordic bread recipes
The bread is typically something the kids love to make and is a fantastic way of getting some 'Hygge' into a night around the bonfire. There is just something great about sitting around a bonfire, feeling the heat from it and baking some bread which is twisted around sticks found in nature.
Danish Twisted bread on a stick
The bread is prepared by rolling a long and thin 'sausage' in between your hands and then it is wrapped around wooden sticks, which is found in the nature. Finding a 'great' stick is also one of the fun parts for the kids. A great stick is a long, straight and strong stick. It is also a good idea to remove the first 20-30 cm (12 inch) of bark from tip of the sticks. This way it is easier to remove bread once it is baked.
See also: How to make a traditional Danish Hotdog
The great thing about this Snobrød is that it is getting very crisp on the outside, due to the hot heat from the embers, and at the same time soft on the inside - this is how the bread is best if it is prepared perfectly.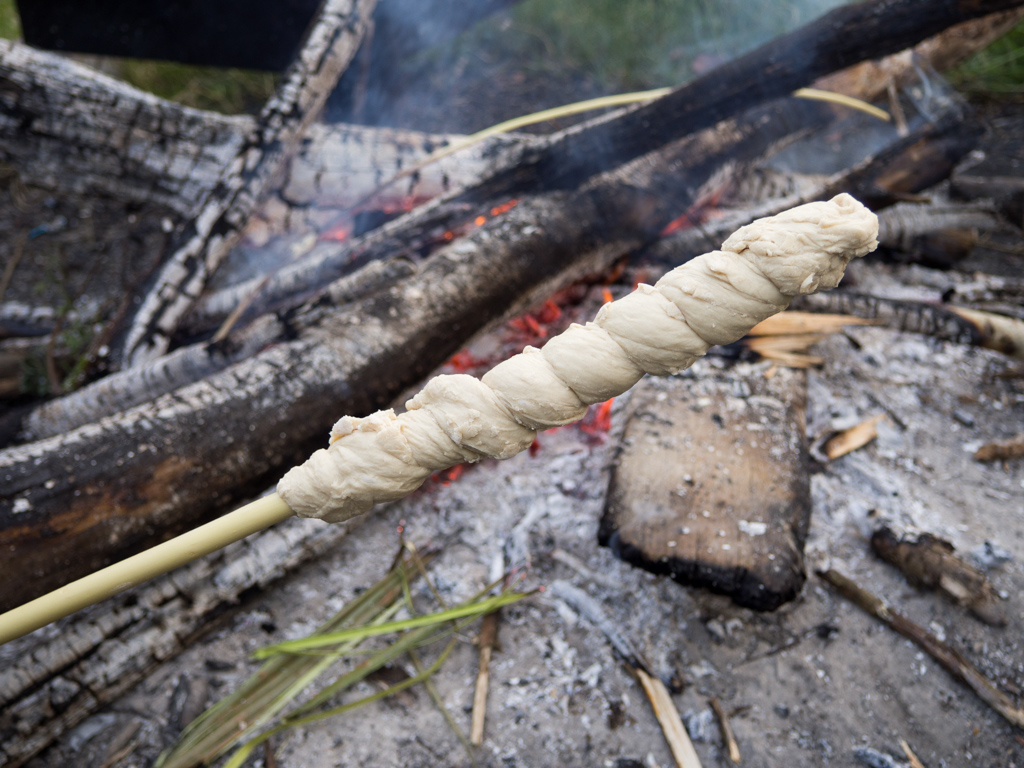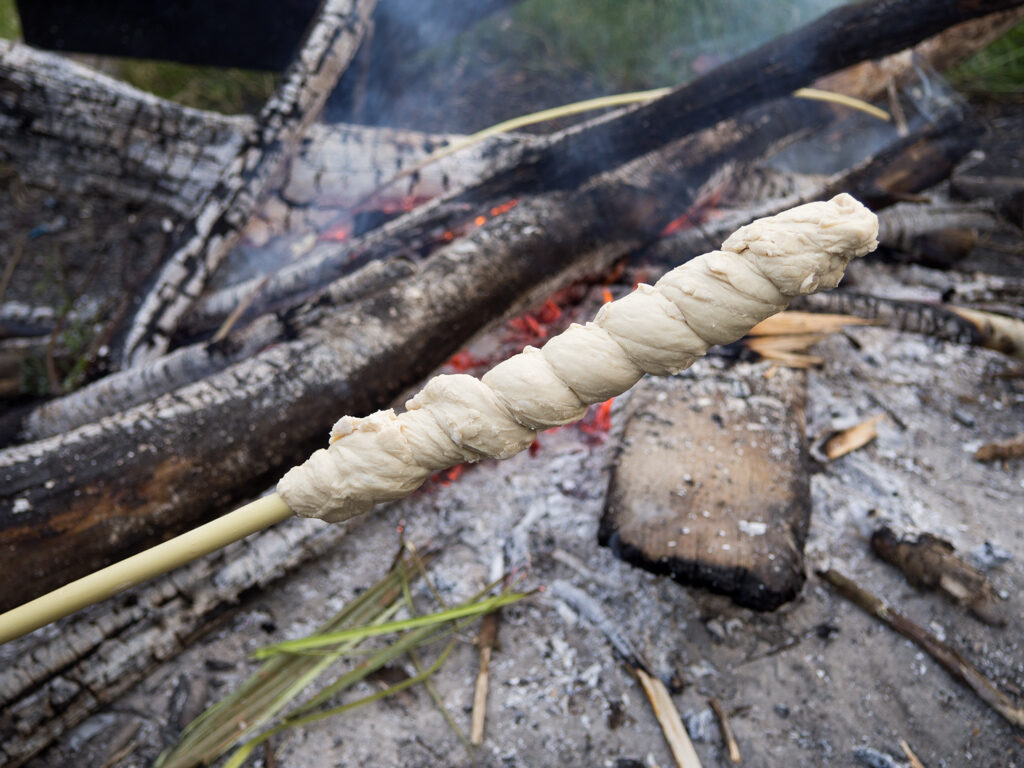 Finding the best embers for Snobrød
The tricky part of baking the bread is to find the 'best' embers, which is very hot and without flames, and also avoiding setting the tip of the bread on fire. A funny and challenging experience for both kids and adults.
It is just fun getting back to basic and making food on a bonfire. The Snobrød is traditionally eaten just as it is. However, it is also nice to serve the bread with some Ketchup as dipping. Another way of making this twisted bread a little more delicious is by first wrapping the stick with some thin slices of ham before wrapping the bread around it - then you get a delicious combination of ham and crisp bread.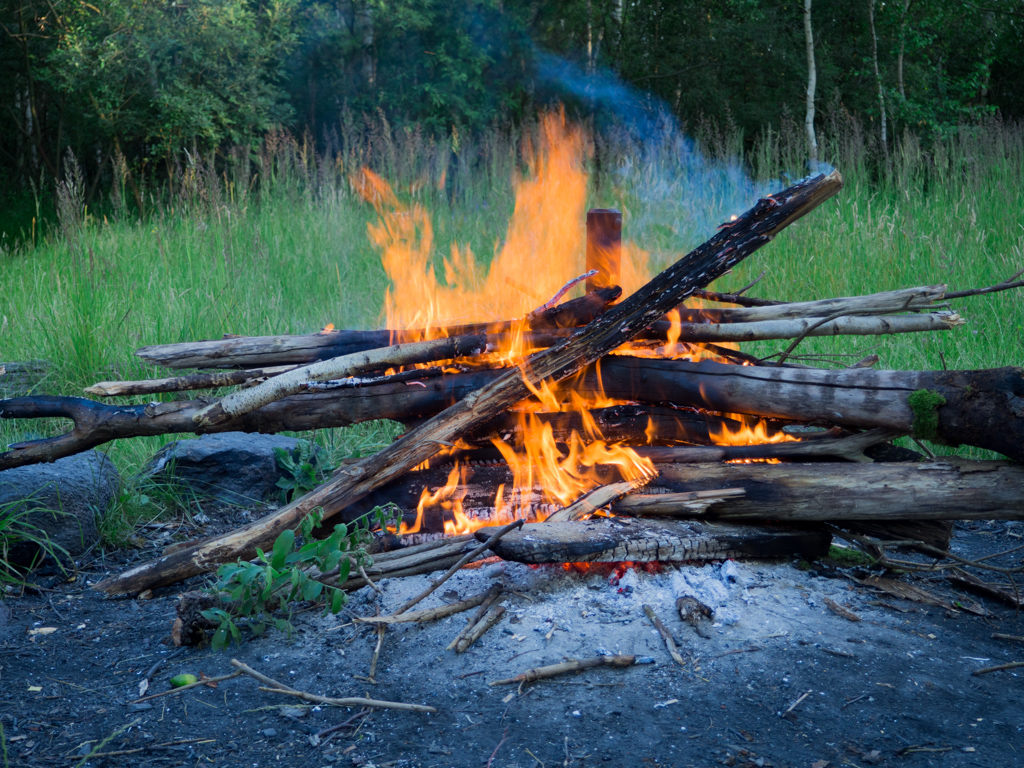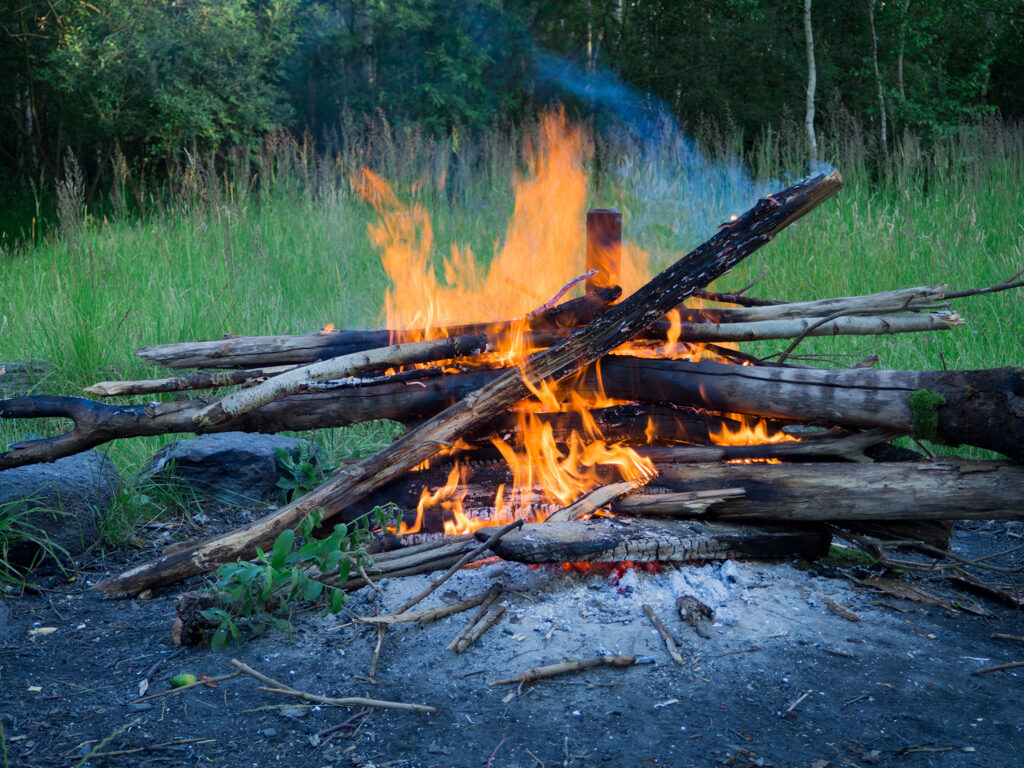 How to make Danish Bonfire bread (snobrød)
The recipe itself is just a very simple all-purpose flour dough, which is easily prepared in 5-10 minutes. You simply just knead all the ingredients together and let it rise for about 30 minutes. Then you roll a long and thin piece of dough and wrap it around a wooden stick. The baking time, over the embers from a bonfire, is very difficult to put a time on. This time is highly dependent on how hot the embers are. Try to avoid flame as they only tends to burn the bread and sometime setting the bread on fire.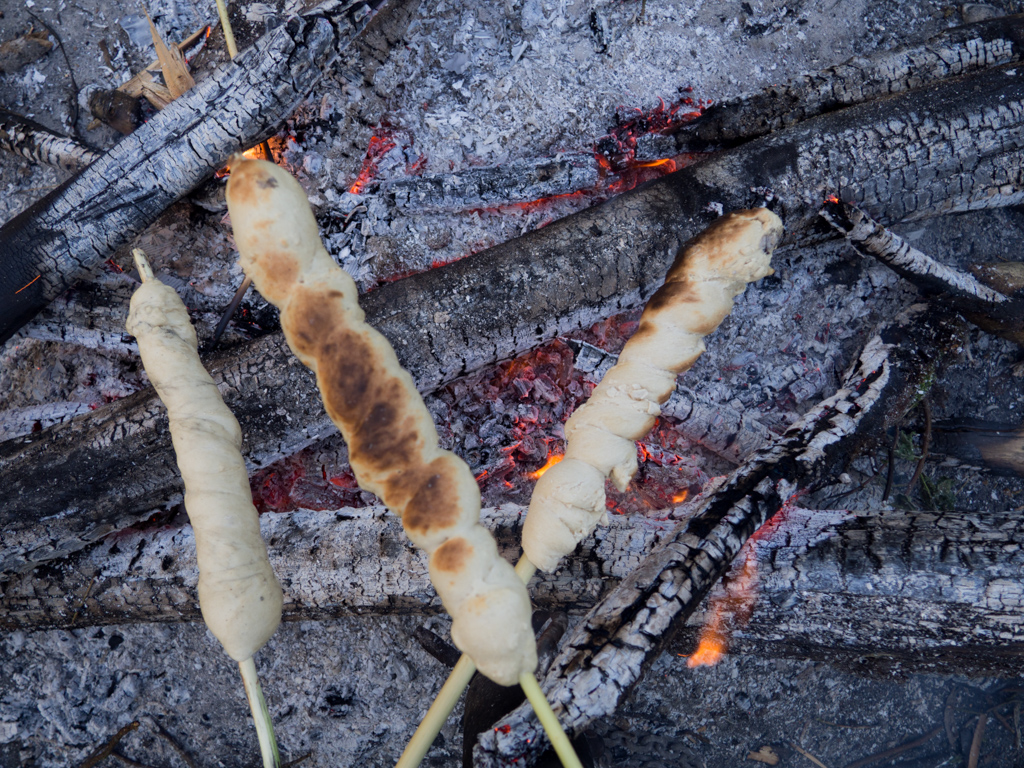 Ingredients
3

dl

water

25

g

fresh yeast

(or similar dry yeast)

2

tsp

sugar

2

tsp

salt

500

g

all-purpose flour
Instructions
In a large bowl, add the water and dissolve the fresh yeast in it. If using dry yeast, add this together with the flour in step 2.

Add the all-purpose flour, salt and sugar. Knead everything into a smooth dough. Add more flour if needed.

Let the dough rise for minimum 30-45 minutes.

Now roll large and thin bread 'sausages' and twist them around long wood sticks you have cut from trees.

Finally bake the bread over a bonfire. You get the best twisted bread by baking them over hot embers.