Super easy recipe for a healthy banana and chocolate shake. Perfect in the afternoon or after a workout. Great energy from a few and simple ingredients.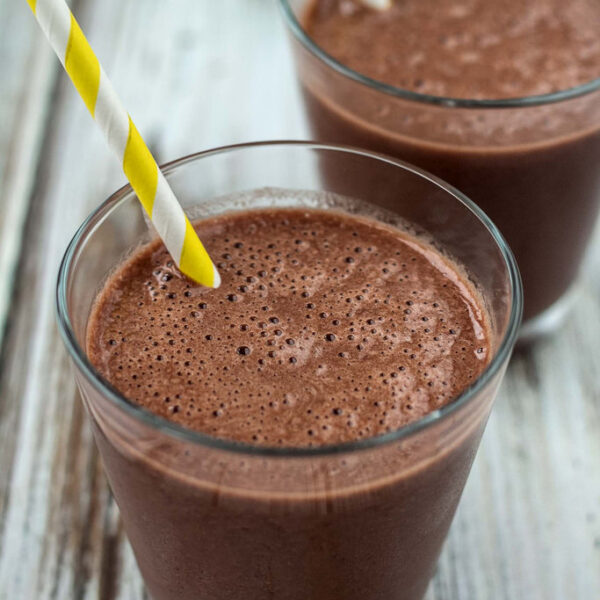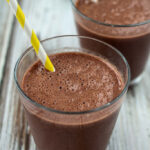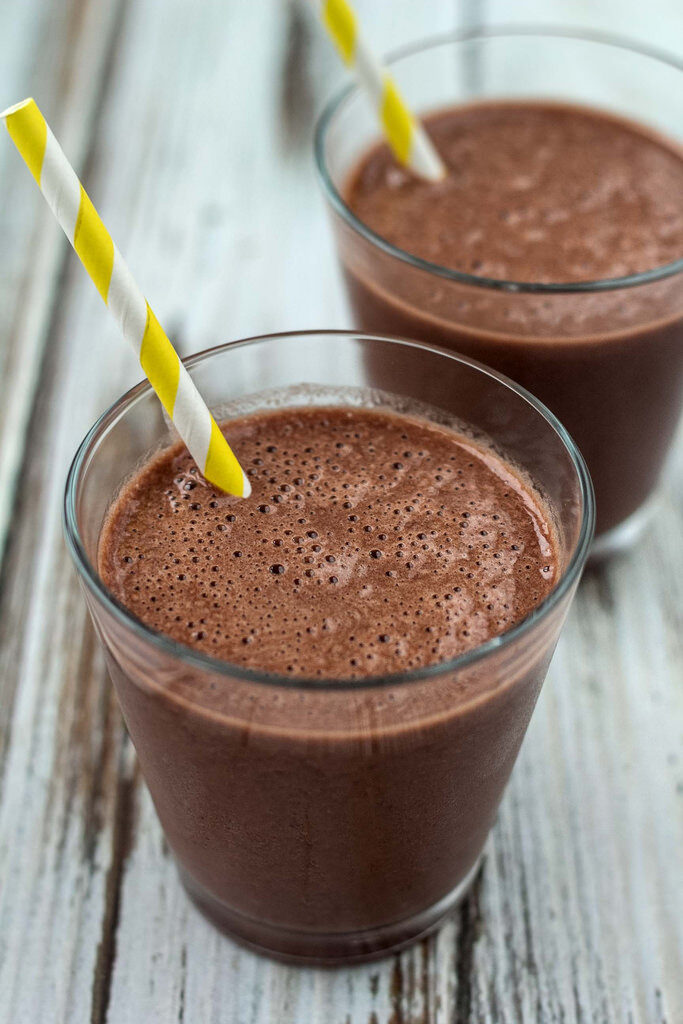 This recipe for a healthy banana and chocolate shake is the reason that you should always have a few bananas in your freezer. When we have some bananas that are starting to get a little soft and brown at the edges, we never throw them out like most people would do.
Read also: Recipe for Healthy Banana Pancakes
This recipe for a shake with bananas and chocolate is super delicious, it only consist of four different ingredients and it takes about 5 minutes to make!
Use frozen banans to make a healthy Banana shake
We just peal the ripe bananas, bag them in a plastic bag and freeze them so that they can be used at a later point - and by that saves some money from buying new ones. A frozen banana can be used for many different things like these healthy homemade banana pancakes - they are one of our most popular recipes.
Read more: How to Bag and Save Ripe Bananas
The frozen bananas gives the shake a nice, smooth and cold consistency and the cocoa gives it a delicious chocolate taste and color. If you want to add more sweetness to the shake think about adding a table spoon of date syrup or honey.
Healthy Banana and chocolate shake after your workout
This shake is perfect to be served right after a workout at the gym or maybe just as an late afternoon drink before dinner. When you have tried this shake, or the banana pancakes, you will never throw out bananas any more just because they are a bit brown, you will save them in the freezer.
This shake is super easy to make and very delicious, we hope you will try it.
If you are looking for a good afternoon snack, then consider a slice of this delicious bread topped with a slice of cheese or ham. The bread has 6 different kinds of grains, seeds and nuts and are really healthy and filling.
Ingredients
2

dl

milk

1

tbsp

cocoa powder

2

bananas

(frozen)

1/2

tbsp

honey

(optional)
Instructions
Pour all the ingredients in a blender and blend until it has a nice and smooth consistency. Add a little honey if you need a bit more sweetness.

Pour the banana and chocolate shake in a large glass or two smaller and drink it when it is ice cold
Notes
Serve this cold shake as an snack before dinner or after a workout