Old-fashioned recipe for Danish Dream Cake (Droemmekage). This cake has been made for generations and is very delicious. If you only have to make one traditional Danish cake - this dream cake should be it!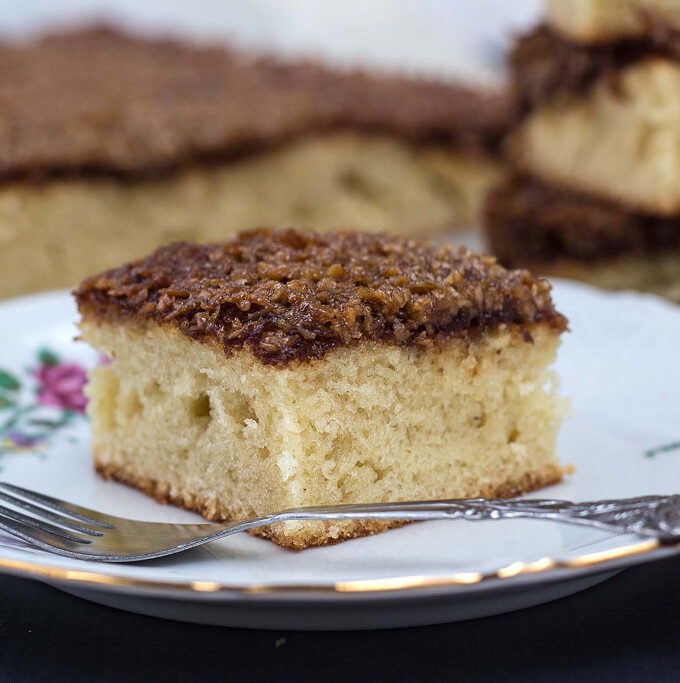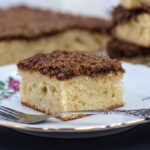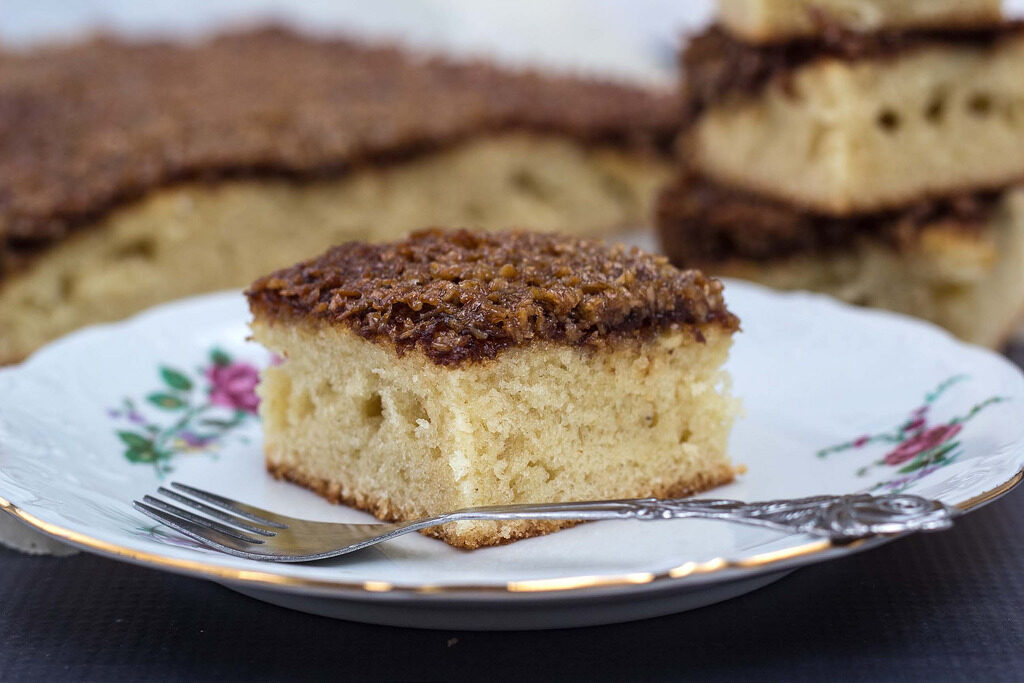 The recipe for Drømmekage is one of the most traditional and famous Danish cakes. Translated, Drømmekage simply means Dream cake probably because some people think it taste like a dream :-)
Read also: Recipe for traditional Danish Butter Cake (Dagmar tart)
The history for this cake originates from the small Danish town Hjallerup, Jutland which is located in the western part of Denmark. Back in 1960, a woman named Jytte Andersen participated in a cake baking contest held by a large food company in Denmark. In the contest she made the Drømmekage which turned out to be so good that it won. This was the beginning of a cake which later became probably the most famous cake in Denmark.
Also see: How to make a Danish Hotdog
We both remember having made, and eaten, countless amounts of this cake when we were kids. The cake is a simple cake based on flour, sugar, butter, eggs and milk. However, it's the coconut topping that gives the cake its characteristic taste. If you like the topping you can easily make a double portion of it and give the cake a thicker layer. We both love this cake and we have never heard of anybody who don't like it.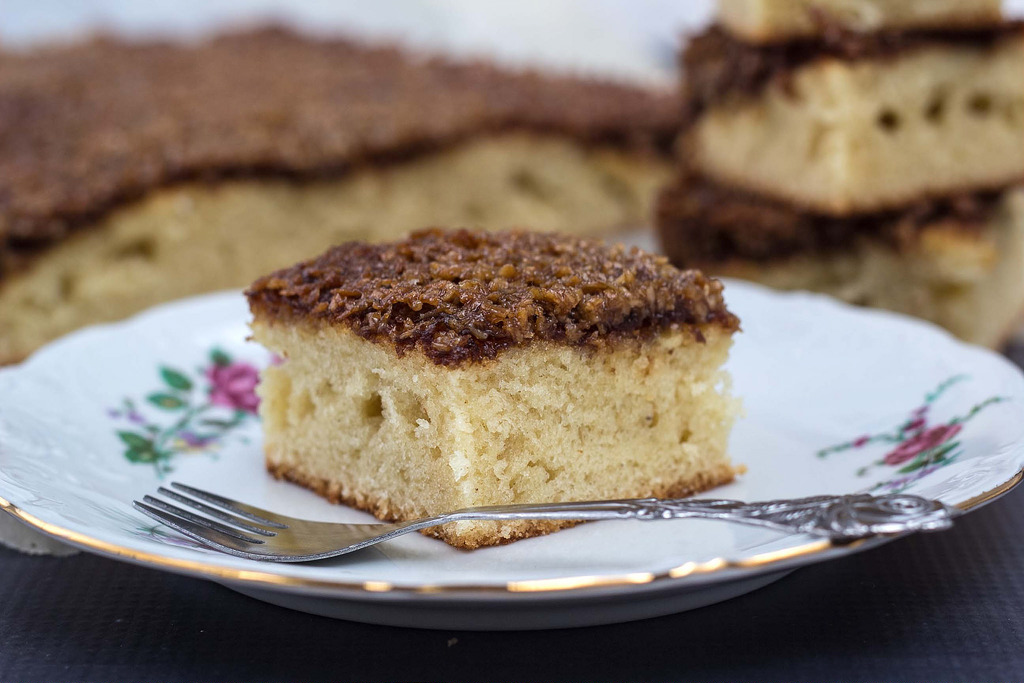 Ingredients
Cake
250

g

all-purpose flour

250

g

sugar

50

g

butter

3

eggs

2

dl

milk

2

tsp

baking powder

1

tsp

vanilla sugar

(or vanilla essence)
Topping
125

g

butter

1/2

dl

milk

200

g

brown sugar

100

g

coconut flakes

(unsweetened)
Instructions
Whisk eggs and sugar until light and fluffy in a bowl.

Melt the butter using a saucepan or microwave oven. Add the milk to the saucepan and stir. Add it to the bowl with eggs and sugar.

In a separate bowl; mix together all-purpose flour, vanilla sugar (essence) and baking powder. Add to the other bowl, and mix it all together into a smooth batter.

Line a baking pan (about 25x35 cm - 10x14 inch) with baking paper and pour the batter in it.

Bake the cake at 200 C (400 F) for about 20-25 minutes. When the cake is in the oven, prepare the coconut topping.

Coconut topping; melt the butter in a saucepan.

Add the milk and the brown sugar and let it simmer for about a minute.

Add the coconut flakes and mix it well.

When the cake has been in the oven for about 20-25 minutes. Take it out and pour the coconut mixture over the it. Use a knife to spread the topping evenly.

Bake the cake for another 10 minutes and it should be done. Let it cool off before serving it.