Super delicious and easy recipe for Rhubarb juice. The homemade rhubarb juice is super easy to make and it takes only about 25 minutes.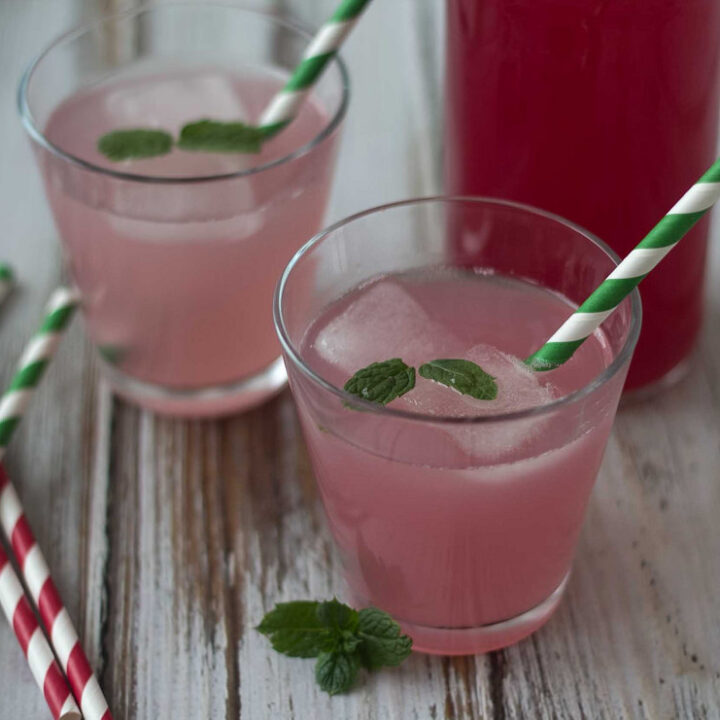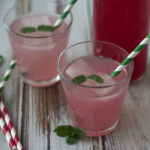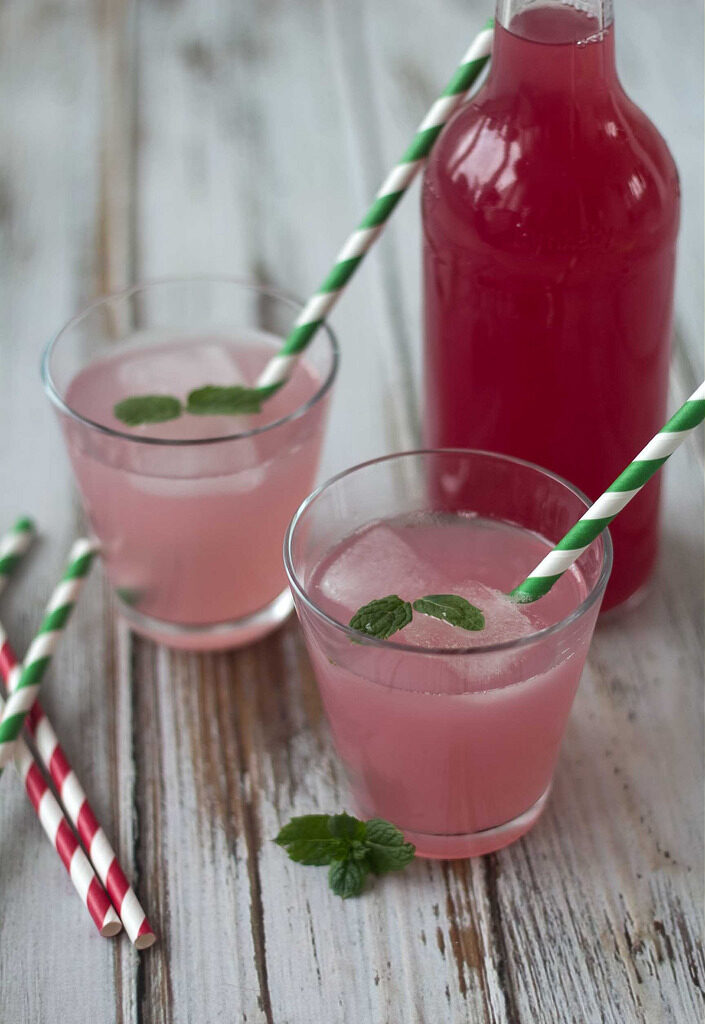 It is so easy to make your own Nordic rhubarb juice and this recipe only takes about half an hour to make and with only three ingredients! The recipe for Nordci rhubarb juice is so easy to make and highly addictive. When the juice is ready to drink you have the most beautiful pink juice you could ever imagine.
Read also: Nordic recipe for Red Berry Pudding
The juice is very refreshing and perfect for hot summer days. The concentrated rhubarb juice can be mixed with water and you will have some great juice but it can also be used in alcoholic drinks for the weekends. Only your imagination is the limit.
The juice can also be mixed with Elderflower Juice - and you will have a nice new version of the juice!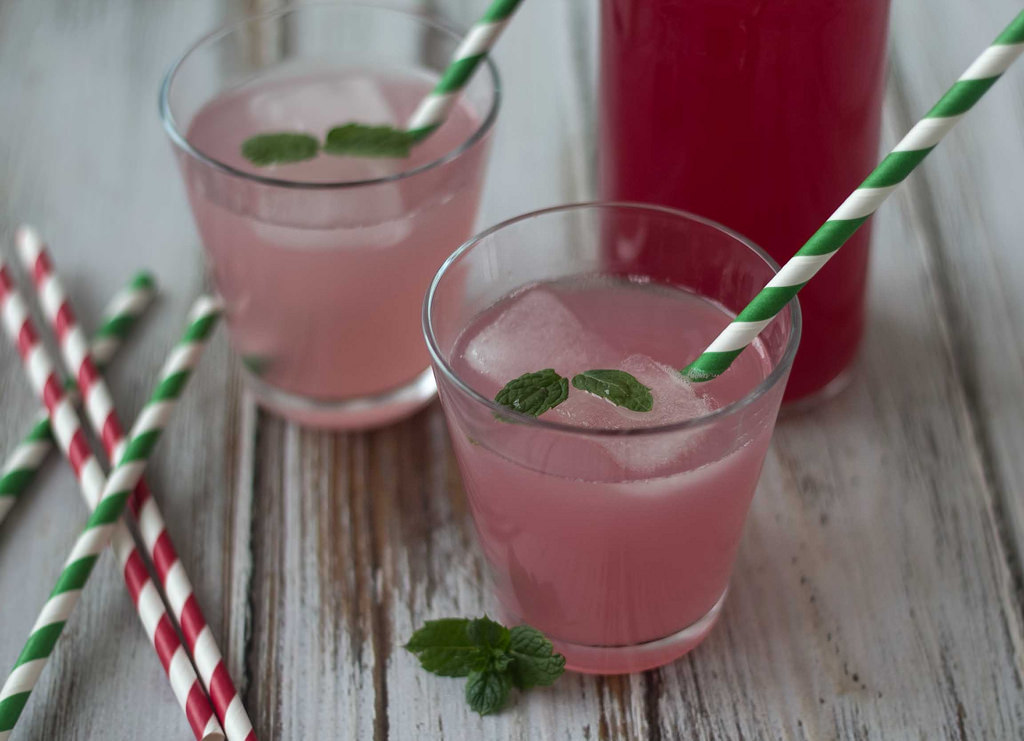 Ingredients
500

g

rhubarb

(1.1 lb)

2

dl

cane sugar (Regular sugar can also be used)

(1 cup)

1

liter

water

(1/4 gal)
Instructions
Clean and rinse the rhubarb thoroughly and cut them into smaller pieces.

Mix the rhubarb, sugar and water in a saucepan and heat it up to boiling point. Continue boiling for approximately 15 minutes.

Pour the rhubarb, sugar and water mix through a strainer down into a large bowl. In this step it is difficult to extract all the pulp using only the strainer. If you want a completely clean juice you can use a tea towel (or similar) as a strainer. Use a spoon to squeeze out the last juice from the rhubarb.

Clean some bottles using boiling water to make sure they are completely clean and that all bacteria are gone. This will extend the shelf life. Pour the concentrated juice on the bottles and keep them refrigerated.

When serving the juice simply mix the concentrated juice with water or sparkling water in the ratio 1-4. Of cause this can be adjusted as you like.