The recipe for the best brownie cake is just fantastic. The cake it really easy to make and is perfect to serve together with a scoop of vanilla ice cream.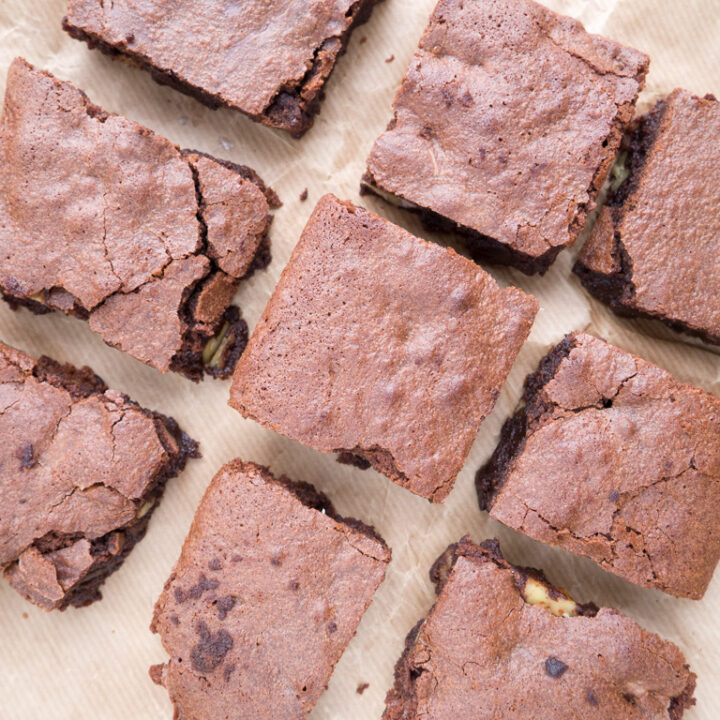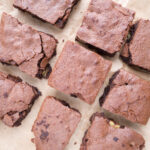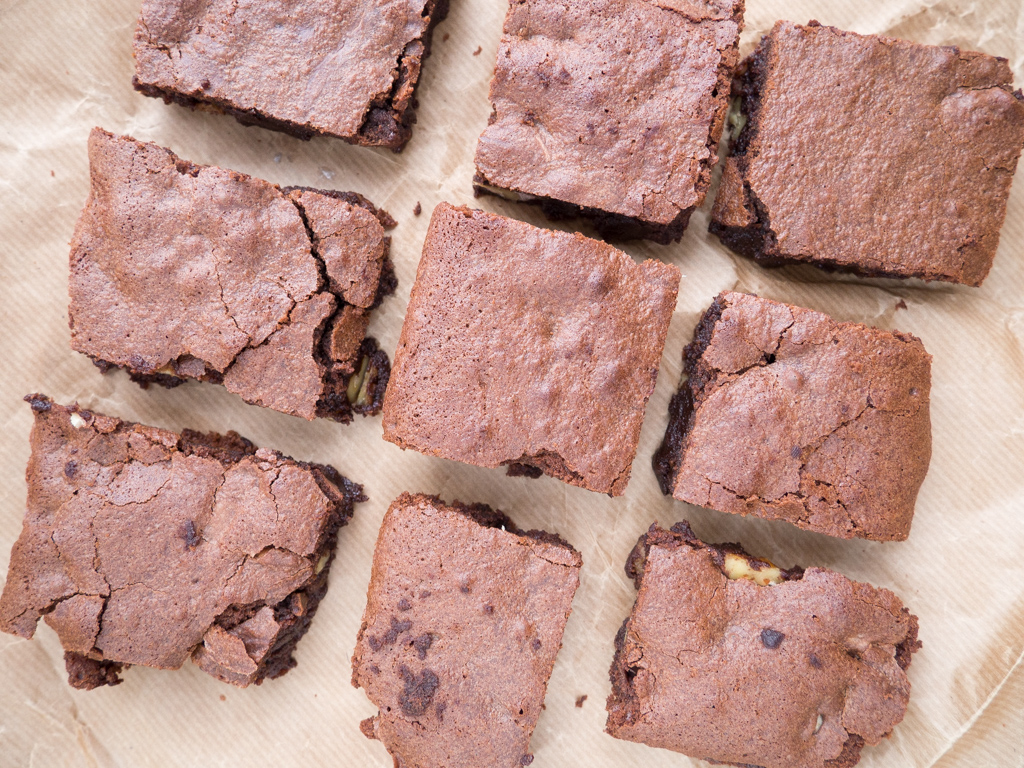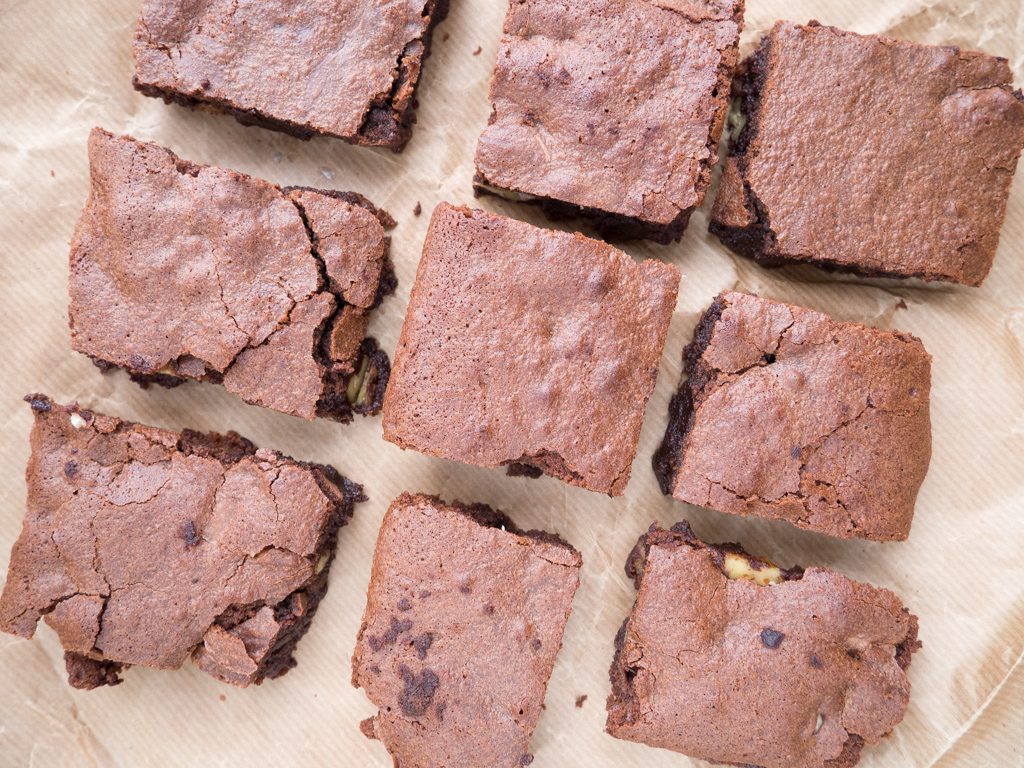 Whether it is new year's eve or just a Saturday evening relaxing on the couch this recipe for homemade Brownie cake is the perfect choice for a great dessert.
The fantastic thing about a Brownie cake is that it is great as it is. However, with a few and very simple tricks you can easily decorate this cake and make it look like a professional dessert.
The Brownie is originally from the USA but is later spread across the globe to satisfy cake lovers from all countries.
If you are looking for a fantastic recipe for a homemade Brownie cake I can only recommend you to continue reading on this page. You can also just skip the text and scroll directly to the Brownie recipe.
The Best Homemade Brownie
As mentioned above a Brownie cake can be served for many occasions which is also why it is such a well-known and very popular cake. The internet and dessert cook book are flooded with recipes for homemade Brownie cakes.
As I have mentioned many times here on my blog, I never just stick to one recipe.
When I am looking for a new recipe I always browse on my favorite internet food blogs and then I use my notebook on my phone to write down my own instructions how I think this recipe should be like, then I test it and adjust it if necessary.
This recipe for the perfect and best homemade Brownie is my suggestion how this cake should be like.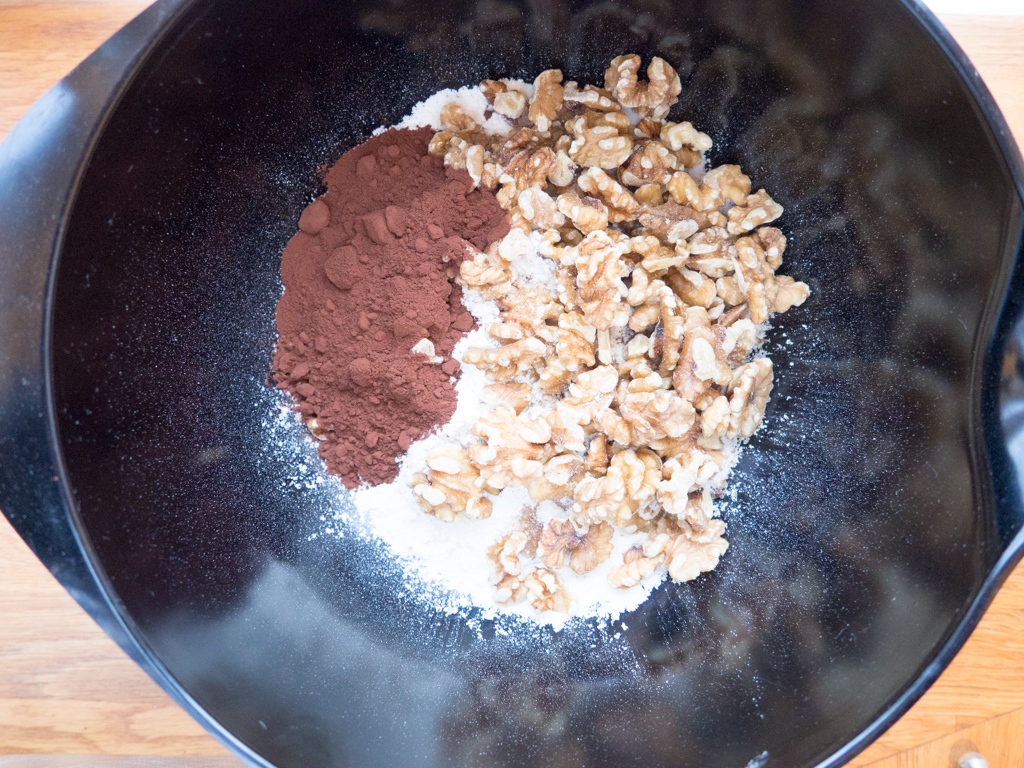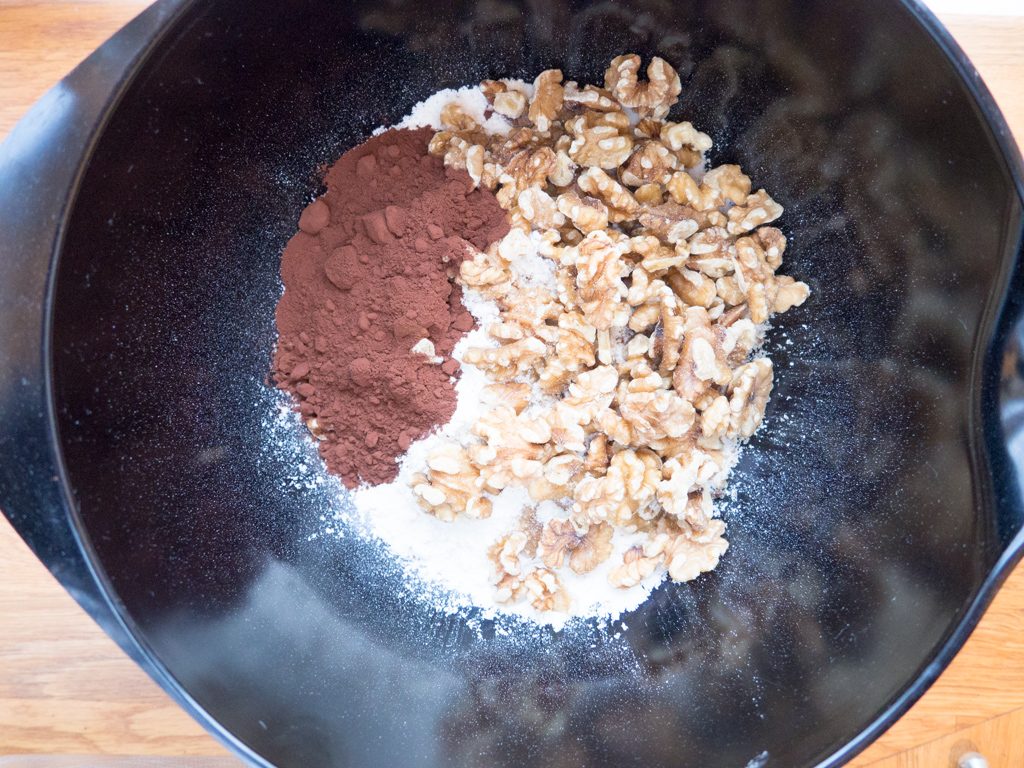 Different Brownie varieties
Homemade Brownie, or chocolate Brownie as it is sometimes called, is basically just a simple chocolate cake which is typically cut in square pieces. Another typically factor is that a Brownie is a very dense cake compared to other typical chocolate/cocoa cakes. Personally, it is the fact that this cake is quite dense and rich in the taste that makes this cake super delicious.
The important factors, that distinguish a good Brownie from a less good Brownie is walnuts. I think that a perfect Brownie should have nuts inside, and especially walnuts are fantastic if you ask me.
Whether you should add walnuts, or other types of nuts, to your homemade Brownie is up to yourself. However, I would strongly recommend adding walnuts like I have suggested in my recipe furthered down on this page.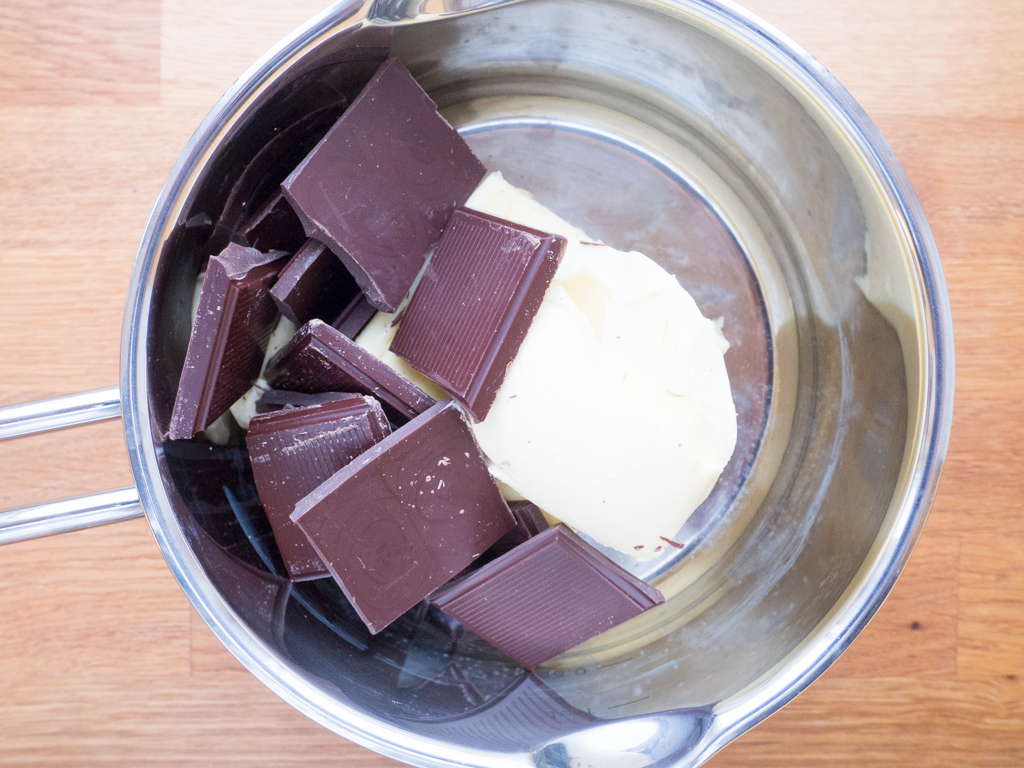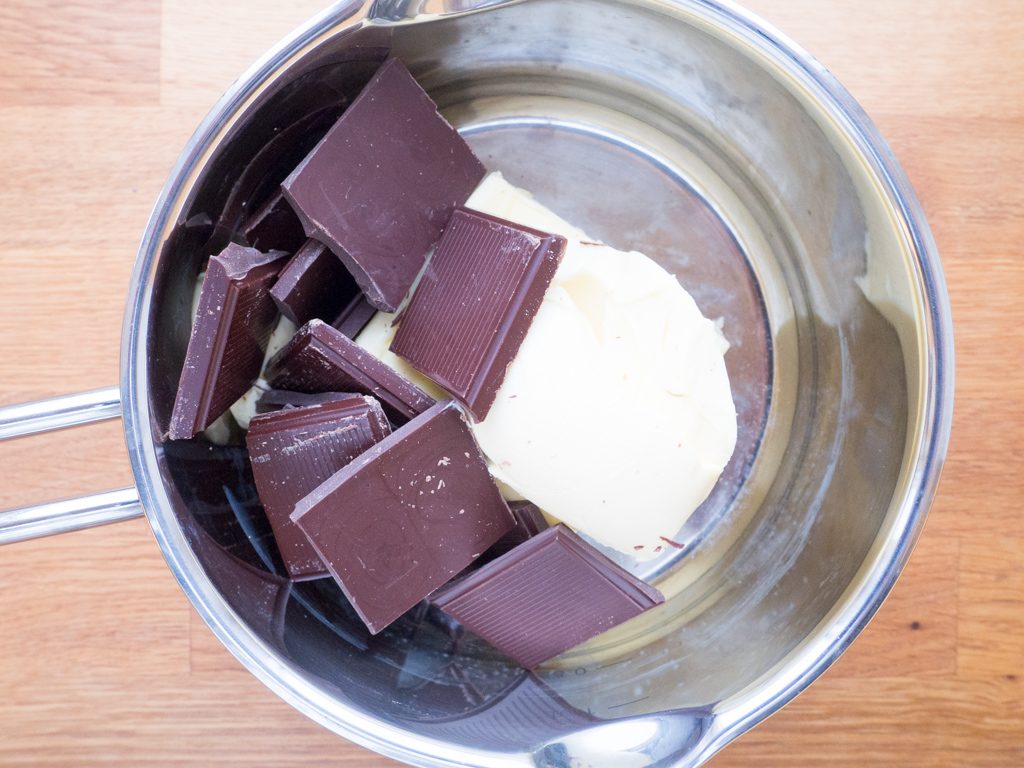 Homemade Brownie in Muffin forms
A Brownie is typically baked in a square pan. This recipe for homemade Brownie I have below uses a 20x30 cm oven pan. However, you can also try pouring the cake in Muffin forms. About 4 tablespoons of Brownie batter in each Muffin form is sufficient.
Vanilla ice cream for Brownie
I think that the best way to serve this cake is with a scoop of a great vanilla ice cream and a couple of fresh raspberry or strawberry - super simple and very delicious.
Personally, I think that it is very important to pick a vanilla ice cream with a certain quality. A good vanilla ice cream is made from few and simple ingredients where the basis ingredients are heavy cream, milk, egg yolks, sugar and the seeds from a vanilla bean.
Of course, this exact ingredient list will vary from recipe to recipe but the basis ingredients most be present in a good quality vanilla ice cream. I have made homemade vanilla ice several times with great results.
See also: The best recipe for vanilla ice cream
You can find the recipe here on my blog by searching for it on the front page.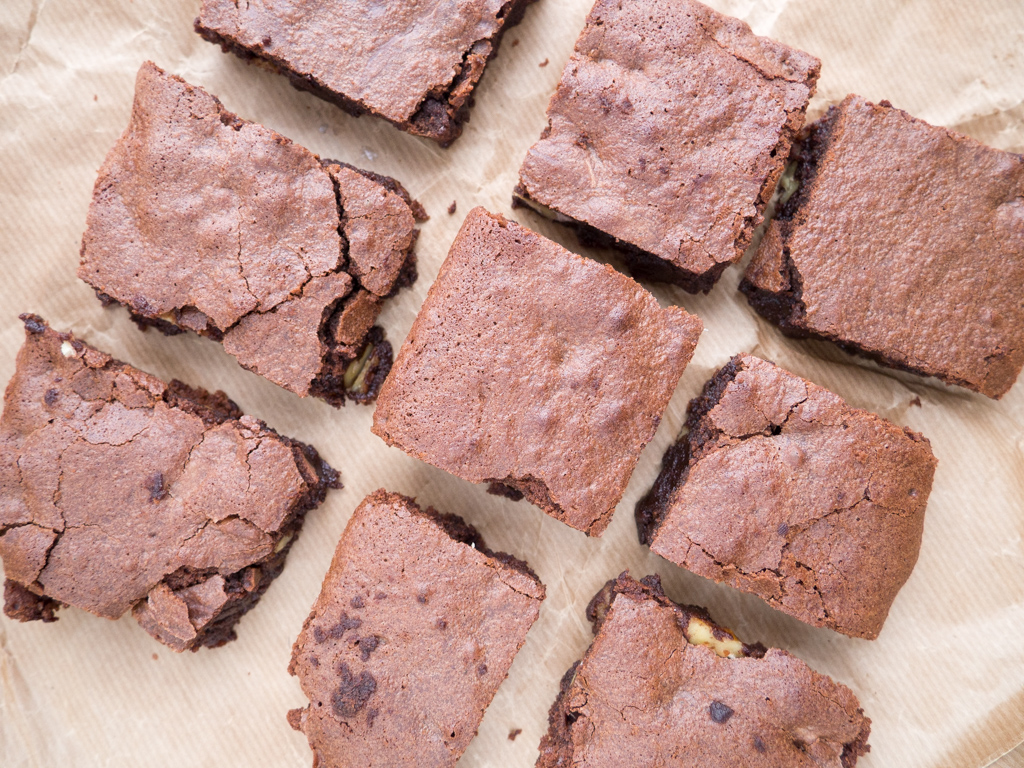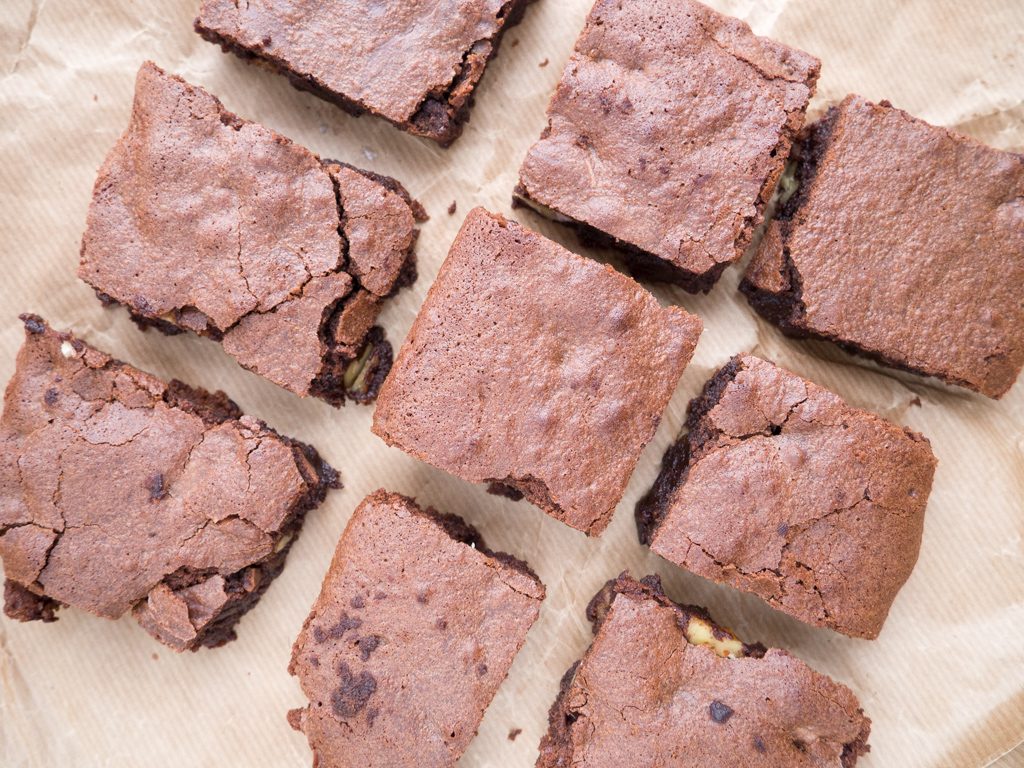 Decoration tips for Brownies
Because this Brownie cake is so delicious as it is, it does not require any professional decoration skills to make it great - it is great already.
However, with a few and simple tips you can easily make this homemade Brownie cake a beautiful dessert for special occasions like new year's eve. As already mentioned, a scoop of vanilla ice cream and a couple of strawberries are perfect companions for this cake.
You can also consider serving this Brownie with a little raspberry jam. As with the vanilla ice cream, make sure the jam is of a good quality, preferably a homemade jam. You can find some great recipes here on my blog.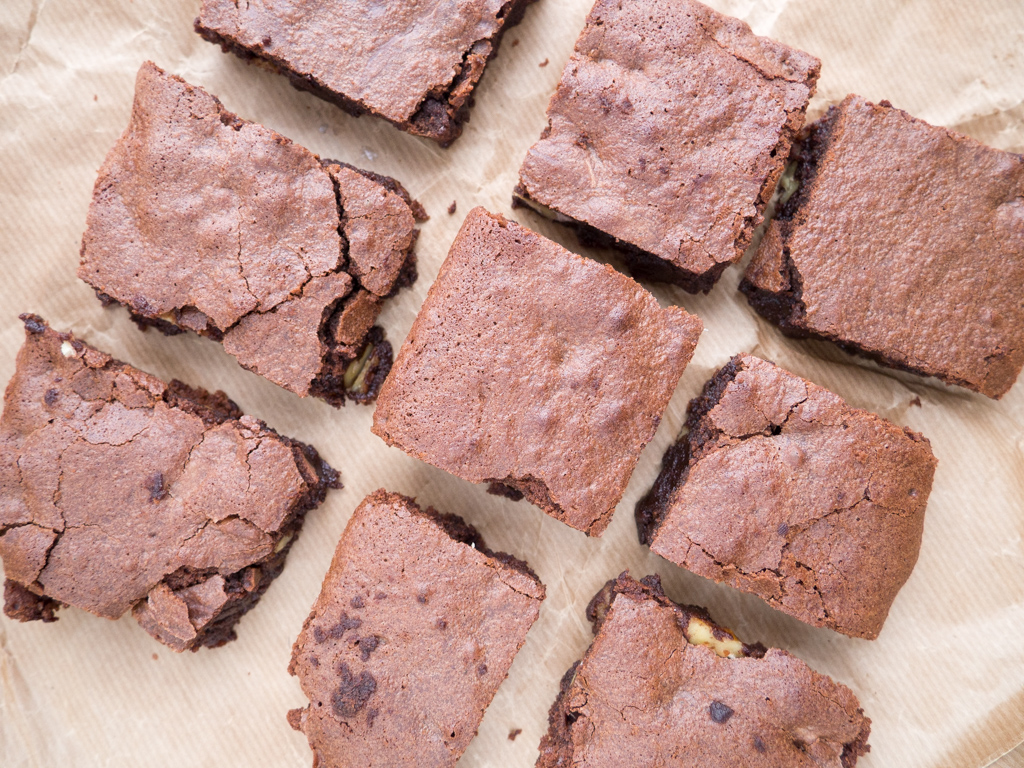 Ingredients
250

g

butter

(9 oz)

150

g

dark chocolate minimum 55% cocoa

(5 oz)

4

eggs

250

g

sugar

(9 oz)

150

g

all-purpose flour

(5 oz)

3

tbsp

cocoa

200

g

walnuts

(7 oz)
Instructions
In a small saucepan, slowly melt the butter and dark chocolate. Set it aside to cool down.

In a bowl, whisk the eggs and sugar into an airy mixture.

In a second bowl, mix the flour, walnuts and cocoa.

Gently mix the eggs and sugar mixture with the flour, cocoa and walnut mixture.

Gently, add the melted butter and chocolate mixture.

Pour the Brownie batter in a parchment paper covered oven pan with a size of about 20x30 cm (8 x 12 inch)

Bake the cake in the middle of the oven at a preheated temperature of 175 C (350 F) for about 25-30 minutes. The cake should be a little soft when it comes out of the oven. When it cool down it will settle and become a great Brownie.
Notes
This homemade Brownie cake can be frozen when it is baked.