This recipe is a mini-version/remake of the traditional Danish Biscuit Cake (Kiksekage). This is a super delicious and non-bake cake. Easy to make.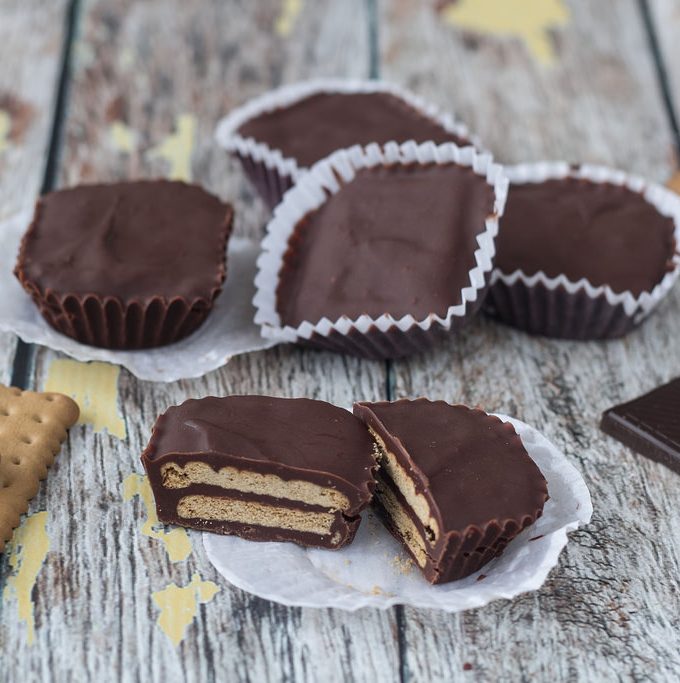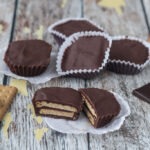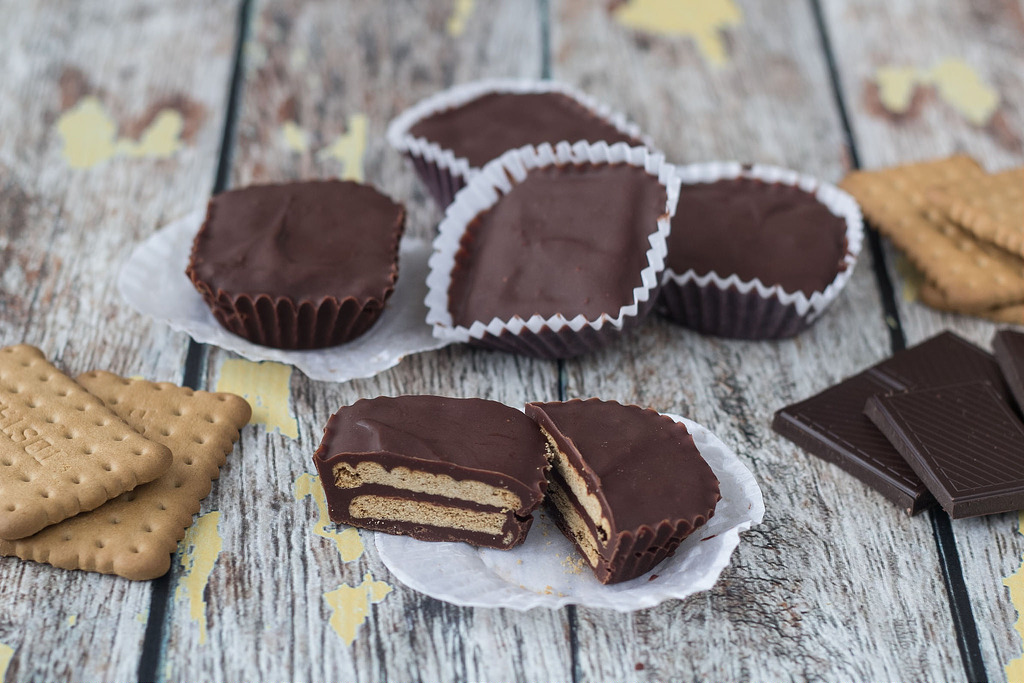 Some time ago we made this very traditional Danish non-bake dessert, kiksekage. When we made the cake it was actually the first time in many years so we had both forgotten how delicious it was. Back in the 70's and 80's this cake was very popular. Then it had some 'slow' years in the 90's and 00's. However, in the recent years it have had a growth in the popularity and now this great and very classic Danish cake has started to some back - and we love it!
This recipe is a small variation from the original recipe where the cake is made in small muffin paper cups instead of in a larger bread pan. The recipe itself is basically the same - these cakes are just smaller and are more perfect as a small dessert or snack.
The cake is a non-bake which means that it is not baked in the oven but simply just refrigerated. The chocolate mixture is made from a few simple ingredients; dark chocolate, butter, icing sugar and an egg yolk. Then the chocolate mixture is layered in a muffin paper cup together with vanilla biscuits - super delicious!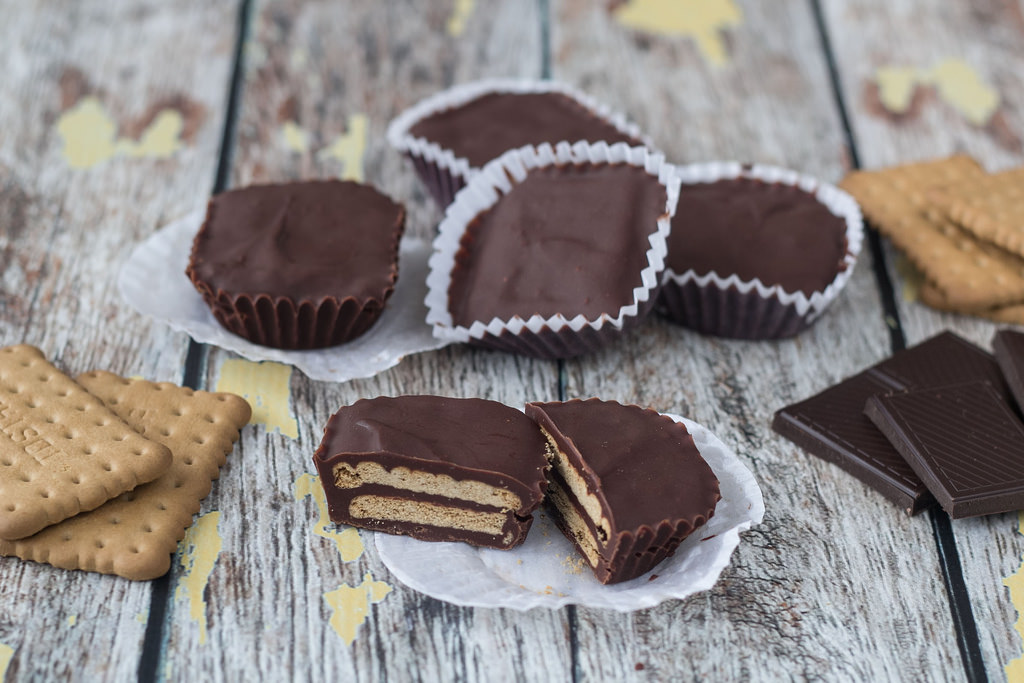 Ingredients
75

g

butter

150

g

dark chocolate (50-60%)

1/2

dl

icing sugar

1

egg yolk

1/2

pack

vanilla biscuits
Instructions
Melt the butter in a saucepan.

Remove the pan from the heat and add the chocolate. Stir in the mixture until all the chocolate is melted.

Add the icing sugar and the egg yolk and mix it all well together until the mixture has an even consistency.

Pour a thin layer of the chocolate mixture into a muffin paper cup.

Place a vanilla biscuit in the muffin cup and cover it with another layer of chocolate.

Continue building chocolate and biscuit layers. Finish off with a layer of chocolate.

Leave the small chocolate biscuit cakes in the fridge for about 2 hours or until they are completely firm.