Recipe for delicious Hawaii pork patties done the Nordic way. These patties are popular in Denmark and have been made for many years.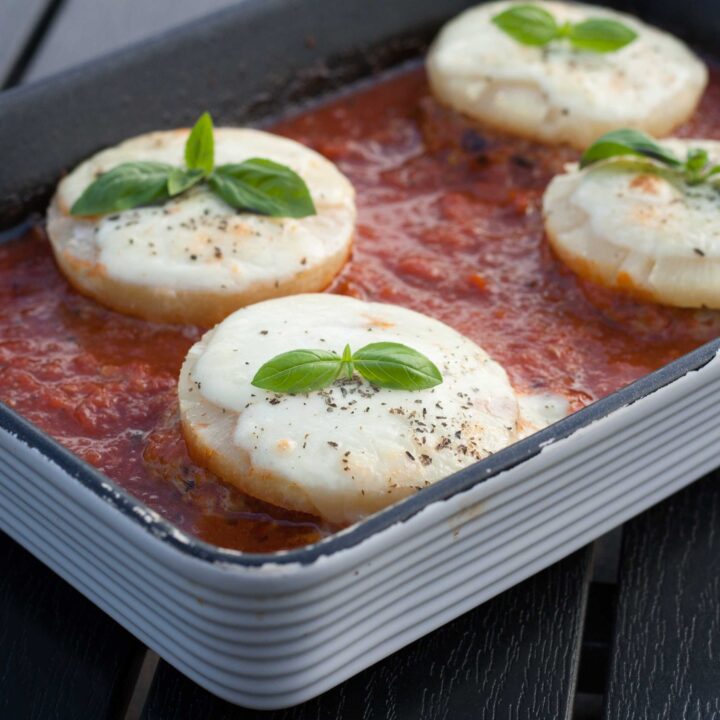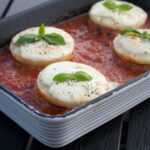 I have once heard that if you add a slice of pineapple on top of food it automatic gets 'Hawaii' in its name - I have no idea where this concept is from but I like it! The sour and sweetness in a pineapple just goes perfect with so many things. In this page I have posted my favorite recipe on Hawaii pork patties in tomato sauce with mozzarella and basil. This dinner is easy to prepare - it only takes about one hour. The fact that the pork patties are cooked in an oven in a layer of nice tomato sauce makes them really juicy and delicious. The recipe is low on carbs and has a high protein content which makes this a healthy dinner. If you have never tried pineapples like they are used in this recipe, you should differently try it out.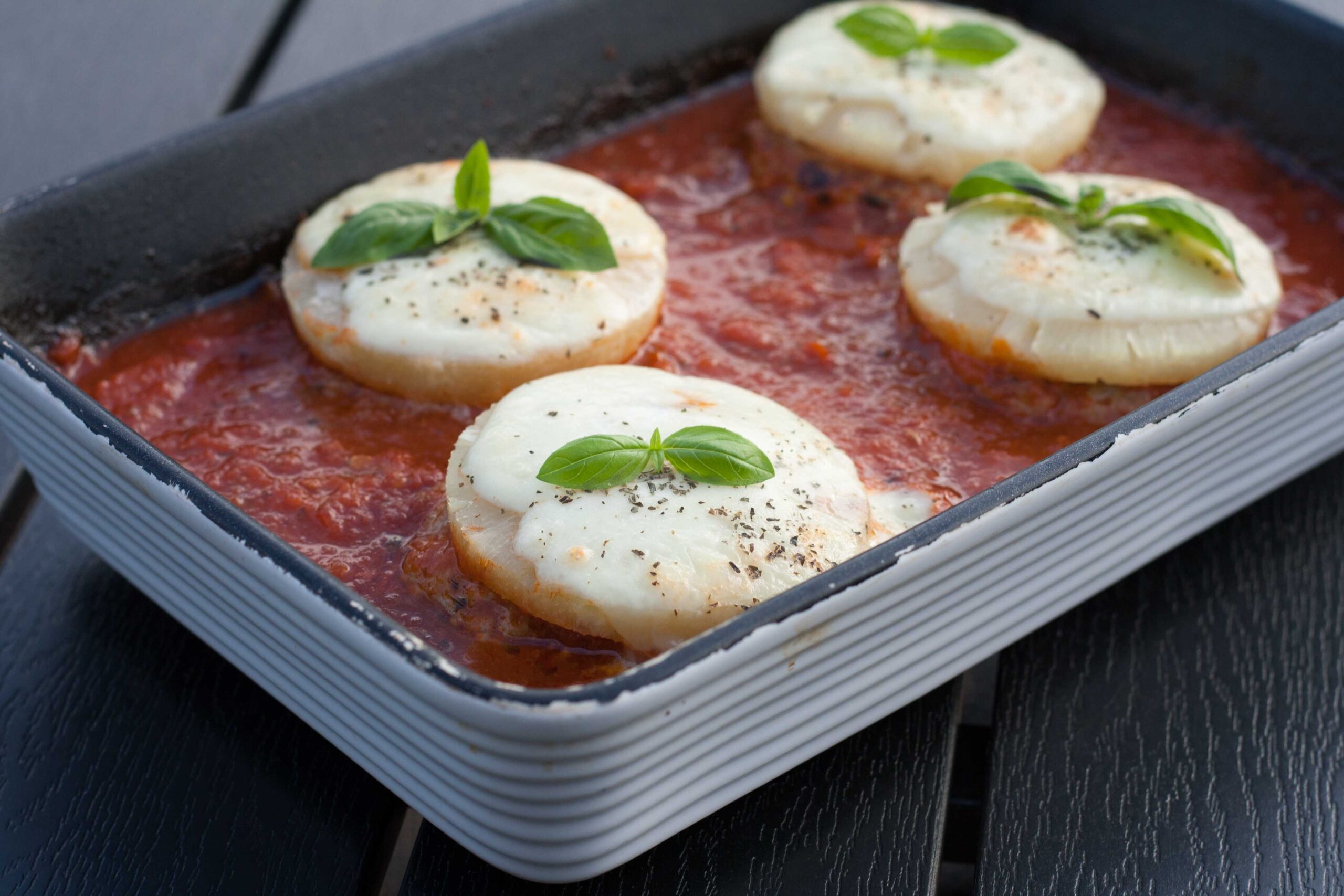 Ingredients
500

g

ground pork

100

g

sun dried tomatoes in oil

1

can

diced tomatoes

4

pineapple rings

1

dl

pineapple juice

125

g

fresh mozzarella

1

tsp

sugar

2

tsp

dried oregano

2

tsp

dried basil

salt and pepper
Instructions
Blend the diced tomatoes using a blender. Cut the sun dried tomatoes into smaller strips. Shape the ground pork into 4 thick patties. Spice the patties with salt and pepper and fry them in a hot pan for about 2 minutes. This is just to get a nice crisp crust. Put the patties in an ovenproof dish.

Pour the blended tomatoes in the pan you used to fry the patties. Spice with salt and pepper, sugar and oregano. Add 1 dl (1/4 cup) of the pineapple juice from the can the pineapples came in. Add the sun dried tomatoes. Heat the tomato sauce and let it boil lightly for about 5 minutes.

Pour the tomato sauce on top of the pork patties.

Cut the fresh mozzarella into slices. Put a slice of pineapple on top of each of the patties. Finish of with some mozzarella. Sprinkle some dried basil over the sauce and patties. Put the ovenproof dish in the oven at 200 C (400 F) for about 20 minutes.
Notes
Serve with boiled rice or pasta. If you want to skip some of the carbs, a simple salad is just as perfect. The last option is usually the one we go for.