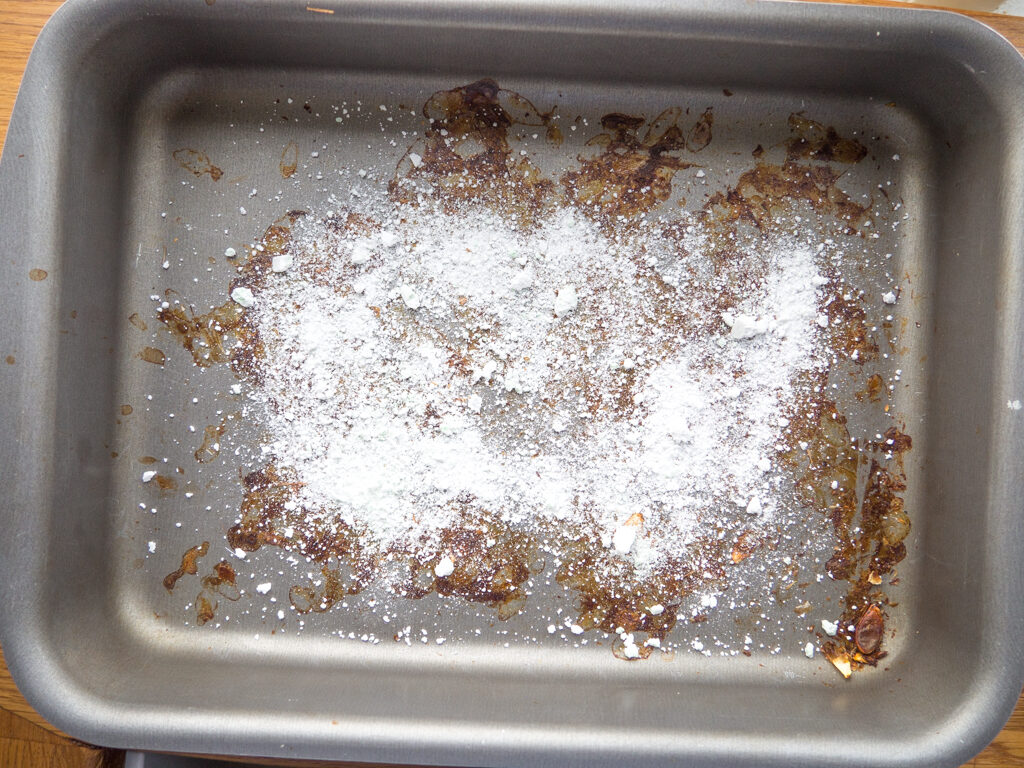 Here on this page I am going to share the absolutely best way to clean a burned oven pan.
Everybody knows the feeling of trying to clean an oven proof pan after it has burned Lasagna, meat, sauce or other food.
Normally, it is easy to remove most of the burned food using soap and a brush. Sometimes, it is necessary to pour water inside the pan or maybe soak the entire pan overnight. Even though, sometimes it might contain tough burned food which is just impossible to remove.
I know that there are many different ways, tips and tricks on how to clean a burned oven pan. Soak the pan in water like described above, cover it with dish soap, using boiling hot water and so on - the common thing for all of these tricks is that I have tried them all.
Every time I keep coming back to the same solution which I think is the absolutely best way of cleaning an oven pan which is covered in burned food.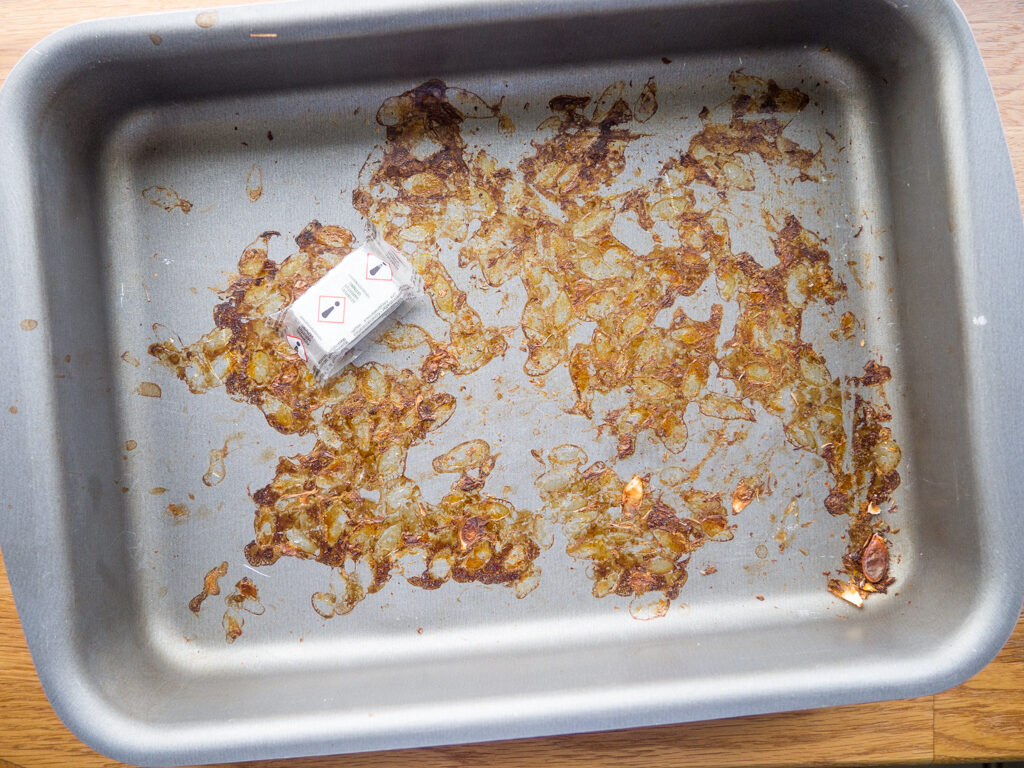 The Best Way to clean an oven pan
The one and best method, I always uses when I want to clean a burned oven pan, is actually super easy.
The trick is to use a dish washer soap tablet. I am not sure why this soap is so good but my experience is that it does dissolve and remove all burned food from your oven pans.
The way it works is that you break one soap tab in half and then uses one of the halves to clean the pan, the other half you can save for another time.
You take the soap, break it into many smaller pieces and distribute it across the bottom of the pan. Then you fill it with water and let it sit in the kitchen sink for about 8 hours or longer if the burned food is really tough.
After this time you simply just clean and wash the pan like you normally would.
It is that simple and it works!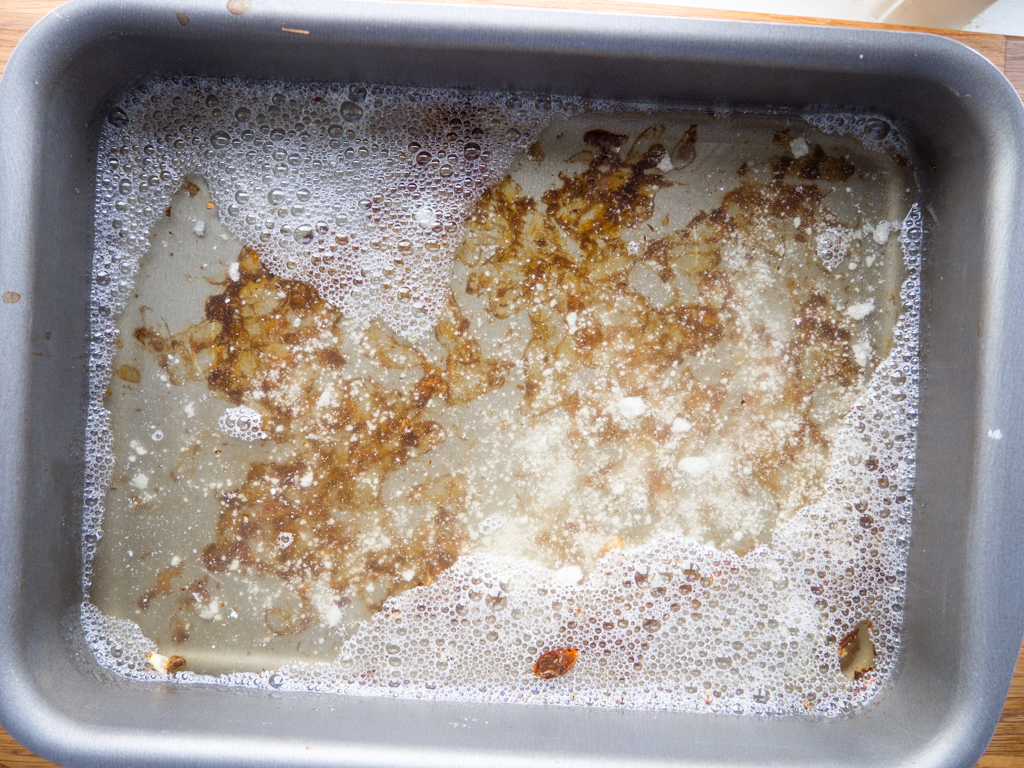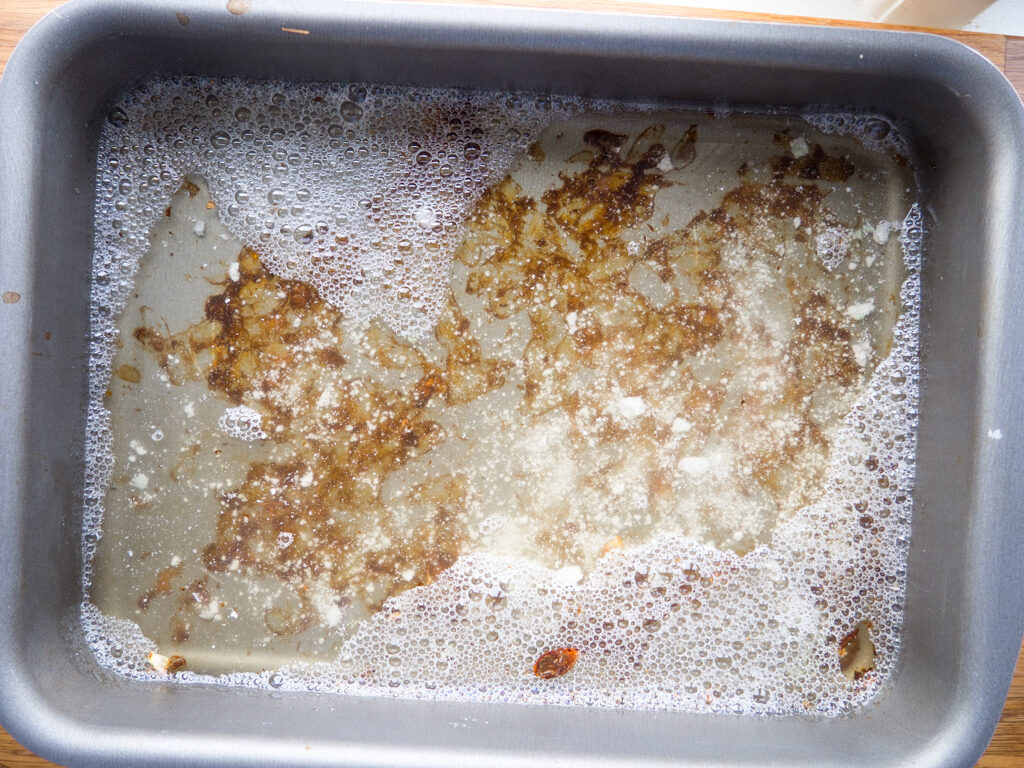 Waste of soap when cleaning an oven pan?
Of course, normally half a dish washer soap tab is designed to clean half a dishwasher full of dirty plates, knife, forks, cups and glasses.
Using half a tab for only one oven pan can be considered a little waste. However, sometimes it is just so difficult to clean it the normal way and in this case I think it is okay as long as you do not use this method every day.
---
Guide: How to Clean Oven Proof Pan (The Easy Way)
Level of difficulty: Easy
You'll Need:
Half dishwasher tablet

Directions:
1. Start by removing as much of the burned food from the dirty oven pan as you possibly can.
2. Place the pan in the kitchen sink
3. Break a dishwasher soap tablet in half and continue breaking of the parts in very small pieces and distribute it across the bottom of the pan. Save the other part of the soap tab for another time.
4. Pour water into the pan until it is completely full. Stir a little in the water to make sure all soap is dissolved.
5. Let the soap water work for minimum 8 hour but preferred longer.
6. Finish by cleaning the pan the way you normally would do it.

---