Recipe for SUPER easy Nordic-style baked salmon with honey and almonds. Delicious, easy and very healthy. Done in only 25 minutes!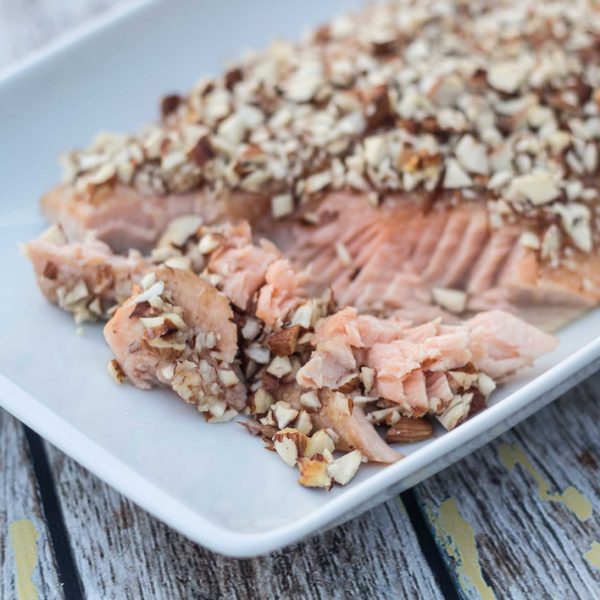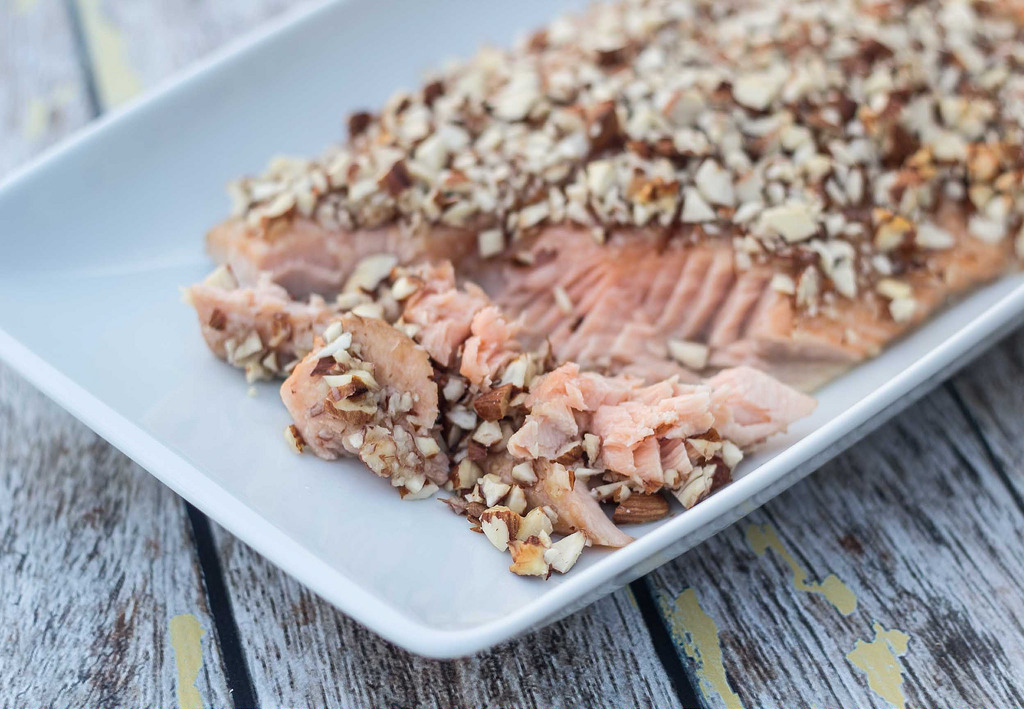 This fish recipe has without doubt the best easy-to-cook vs. taste ratio that we have ever tried. This oven baked salmon with honey and almonds only takes about 30 minutes to prepare and you only need four different ingredients. The sweetness from the honey and the crunchy feeling from the chopped almonds goes perfectly together with the delicious salmon fillet.
The official recommendations in Denmark is that we should eat fish at-least two times a week. This can, for some people, be a difficult task to manage. Fish can be very delicious but some people think it can be difficult to prepare or maybe they simply just lack inspiration on where to start. If you want to eat fish two times a week, it has to be easy. Many people has a lot to do in the afternoon and evening - so dinner has to be fast and easy. This recipe surely is very easy to prepare and does not require much cooking skills. The fresh salmon fillet is simply just greased with honey and sprinkled with chopped almonds and then baked for about 15-20 minutes - it is that simple!
We normally serve this salmon fillet together with a crisp salad and some freshly baked bread. A simple salad can easily be prepared while the salmon is in the oven. You can find inspiration for different salads in our archive with salad recipes.
Because this fish dish is so easy to prepare and has a wonderful taste - we can easily say this is our top-1 fish recipe.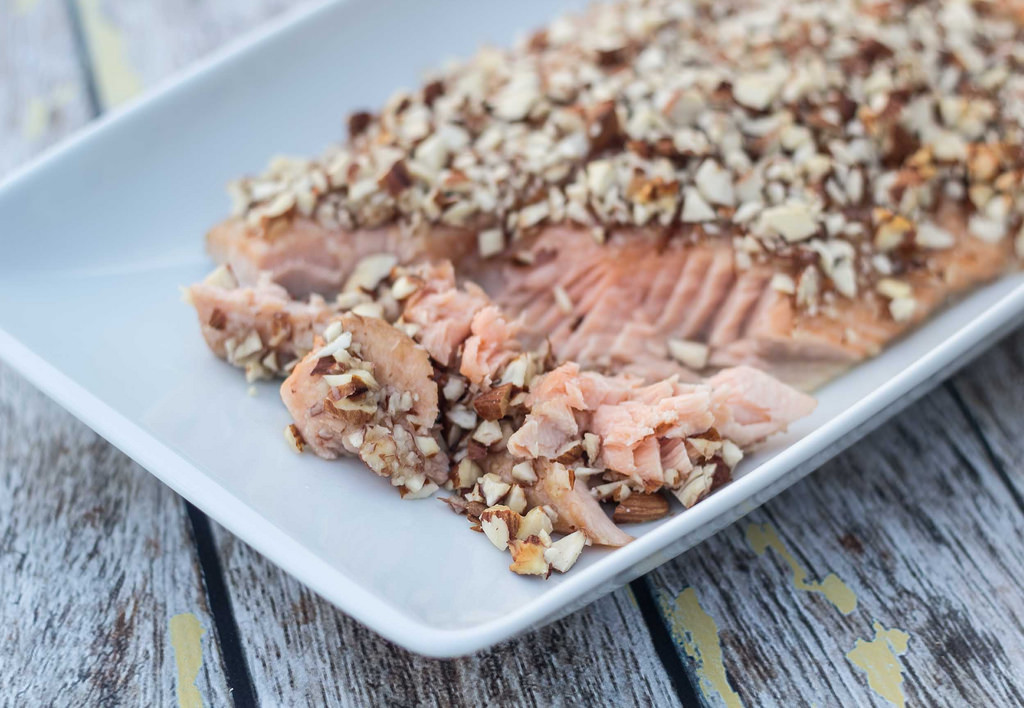 Ingredients
800

g

salmon fillet with skin

70

g

almonds

2

tbsp

honey

salt
Instructions
Place the salmon fillet in an ovenproof dish. Face the skin side down.

Coarsely chop the almonds.

Using a table spoon; distribute the honey on the salmon fillet.

Season with salt and then sprinkle the chopped almonds on the honey coated fillet.

Bake the salmon fillet for about 15-20 minutes at 200 C (400 F). The salmon is done when the meat turns light-pink and the meat easily fall apart.
Notes
Serve the salmon fillet together with a delicious fresh salad and some freshly baked bread.