American chocolate chip cookies is an all-time favorite and perfectly delicious. These cookies are very easy to make and the taste is just fantastic.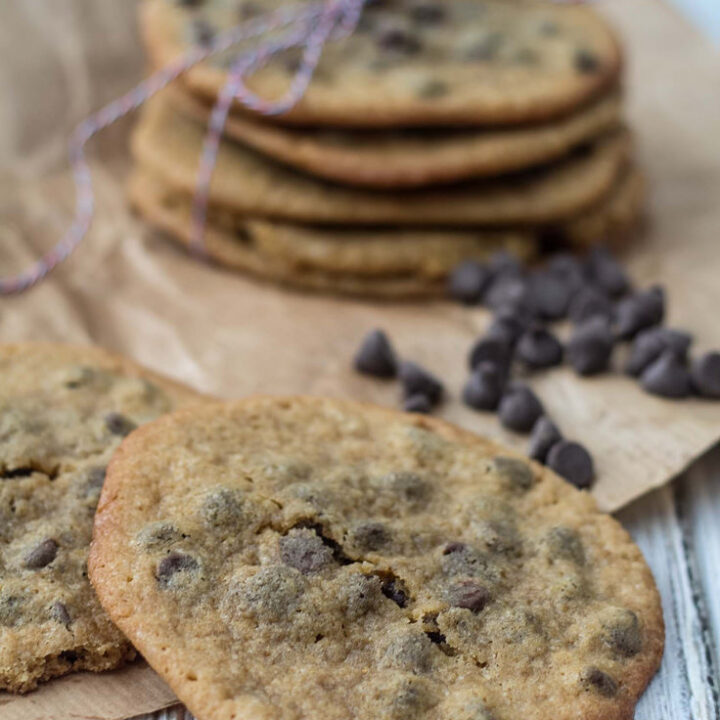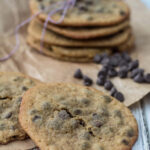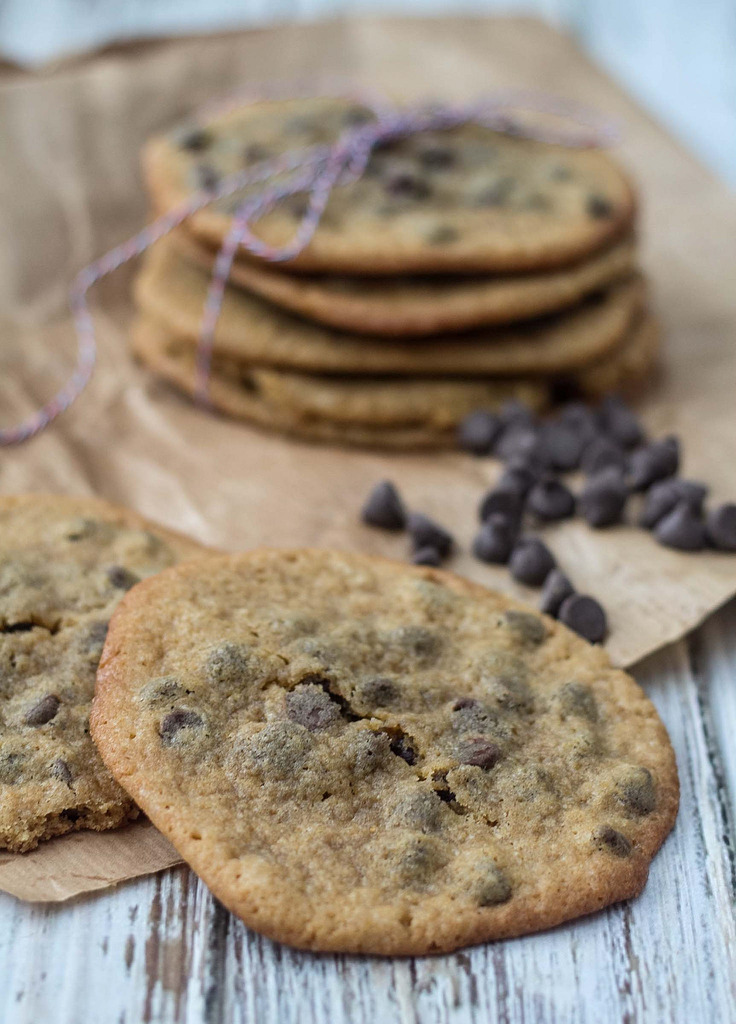 Chocolate chip cookies are just the best kind of cookies you can get! Of cause we have cookies in Denmark, the rest of the Scandinavia and Europe as well, however we are not getting any close on the cookie-scale compared to the US. In the US cookies are a big thing, you can basically get them everywhere. It is even almost impossible to buy chocolate chips at the grocery stores in Denmark, you would have to buy them from special online stores - and they are really expensive. That is also why we have added an option between chocolate chips and chopped chocolate in this recipe.
As we have mentioned several times on this blog, we love to travel in the US and we always reserve an entire day just to browse the major supermarkets like Walmart. We can literally spent hours going thru all the groceries that we can find on the shelf in Denmark. And we always bring back a ton of stuff like chocolate chips. This recipe for real American chocolate chip cookies is our all-time favorite and we have made it so many times.
The cookies are crisp on the outside and has a nice soft inner core - they are absolutely super delicious! When we make the dough for these cookies we always make some extra and then save some it in the fridge or in the freezer. When you are hungry for some freshly baked cookies, then you can easily make a couple of them in almost no time.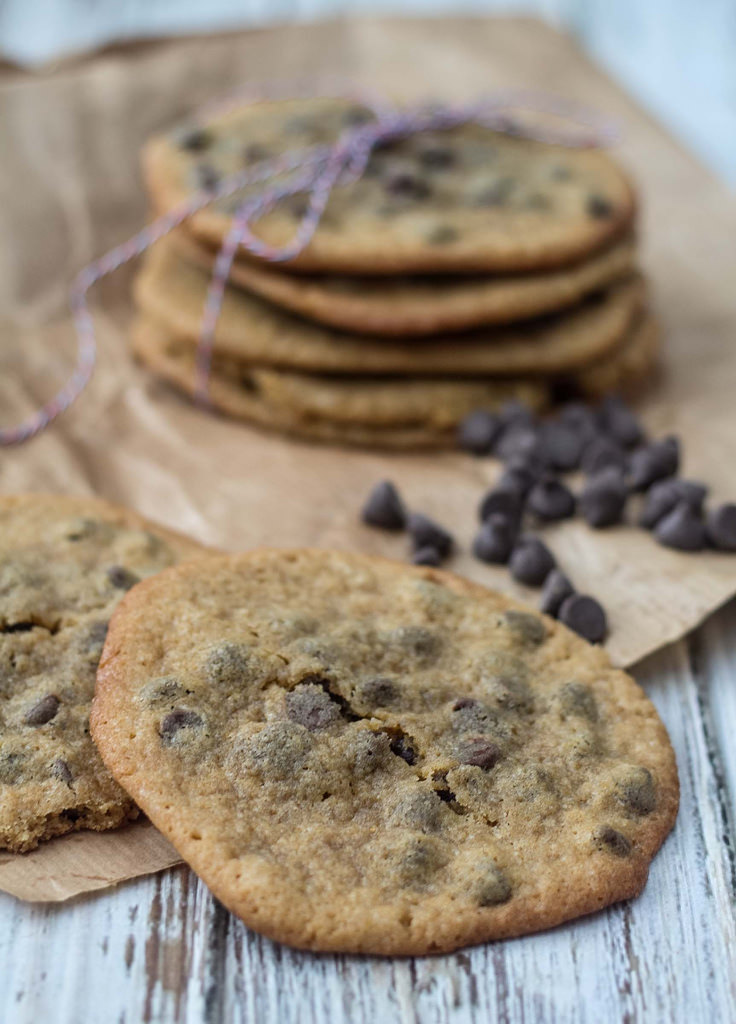 Ingredients
200

g

all-purpose flour

1

tsp

baking powder

1

tsp

salt

150

g

brown sugar

150

g

sugar

200

g

butter

2

eggs

1

tsp

vanilla extract

340

g

semi-sweet chocolate chips (one bag)

(or chopped dark chocolate)
Instructions
Mix the flour, salt and baking powder in a large bowl.

Whip the sugar, butter and brown sugar using a hand mixer.

Add the eggs one-by-one and whip until the cookie dough is smooth and fluffy.

Add the vanilla extract and the flour mix and whip at low speed.

Add the chocolate chips or the chopped chocolate and mix well.

Use a spoon to make cookie dough balls. The cookie balls should be about 1/2 dl (1/4 cup) in size. Place them on a baking tray lined with parchment/baking paper.

Preheat the oven to 200 C (400 F) and bake the cookies for about 6-8 minutes. They must have a brownish color and still be a little soft at the center of the cookie. Take them out of the oven and let them cool off on an oven grid.
Notes
You can easily store this dough in the fridge for a couple of days - just remember to cover the bowl with some plastic wrap or aluminum foil. If the dough has been in the fridge just let rest for 10 minutes before you shape the cookies. You can also bag the dough in plastic bags and freeze them. Then you easily make some fresh cookies in no time.