Super easy and very delicious one-pot pasta dish. It takes only about 25 minutes to prepare this fantastisk dish.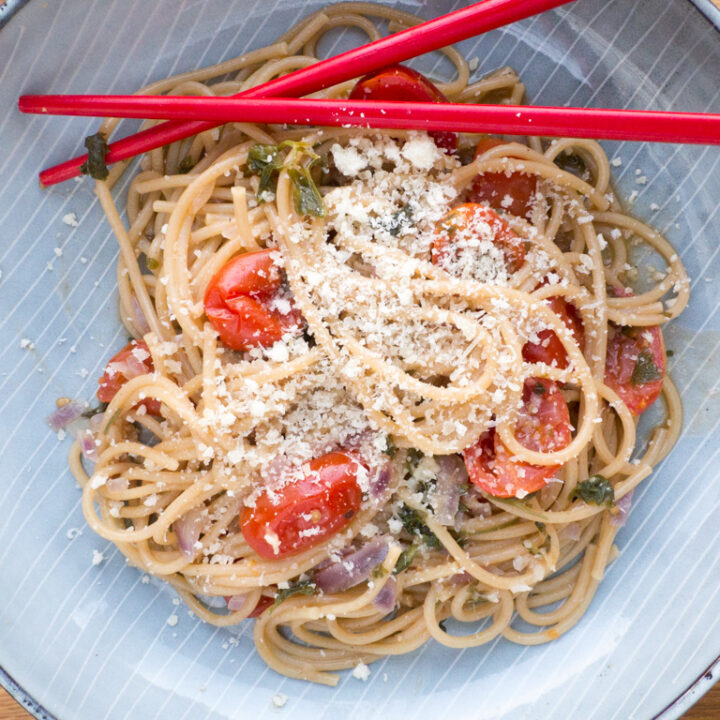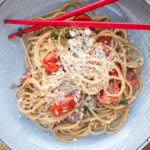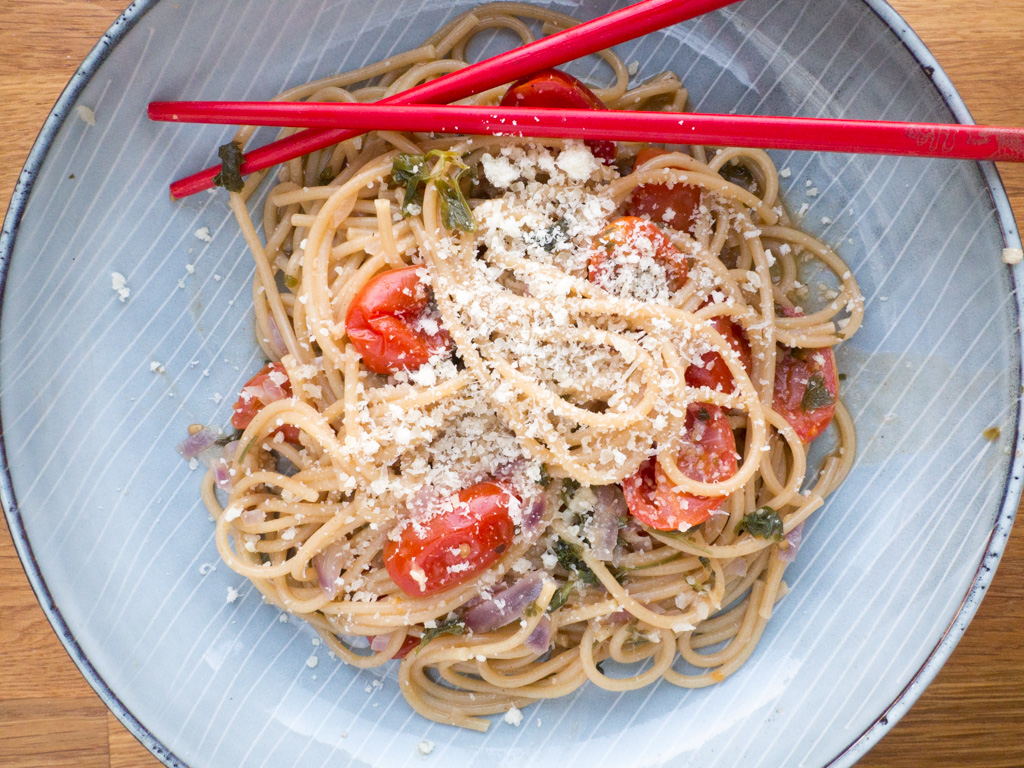 I love easy and fast food and especially also the one that at the same time is very delicious - on this page I would like to share one of these dinner dishes with you. This recipe for a One-pot tomato basil pasta is just super easy to make and it has a wonderful taste. From start to finish this dish takes about 20 minutes to make and it requires a minimum amount of work from you - what more is there to ask for?
Originally, this recipe, which I have got from another food blogger which I cannot remember the name of, uses regular spaghetti. As I have mentioned on several of my other blog posts, I love you experimenting in the kitchen and changing in recipes. In this recipe, I have changed the traditional spaghetti with some whole grain spaghetti. I personally always prefer whole grain products as they contains more fibers which makes you fill full for a longer time and it gives something that your stomach can 'work with' which is a good thing.
There is really not much to say about this dish other that it is super easy to make, it has a great taste, it contains great vitamins and dietary fiber and it only takes the same amount of time as a short TV show on Netflix.
I hope that you enjoy it as much as I do.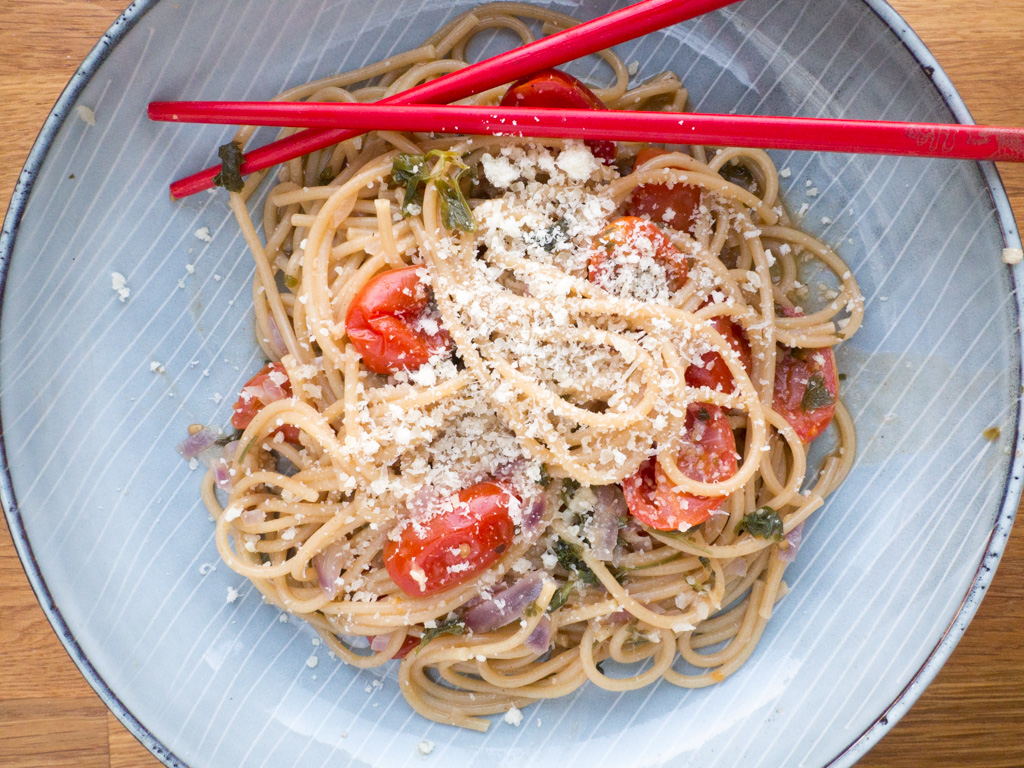 Ingredients
175

g

whole grain spaghetti

(6 oz)

1

handful parsley

chopped

1

handful basil

chopped

250

g

cherry tomatoes

(9 oz)

1

large onion

5

dl

water

(2 cups)

1/2

tsp

ground chili/flakes

2

tsp

salt

1/2

tsp

pepper
Instructions
In a large saucepan or frying pan; add all the ingredients and turn on the heat.

When the water starts to boil, turn down the heat to medium setting and let it all cook for about 10-15 minutes. Stir regularly.

When the spaghetti is cooked and the water turned into a delicious sauce, it is done. Serve right away with some grated Parmesan cheese.