The recipe shows how you can make traditional Danish pancakes. Danish pancakes are very thin, crisp and has a sweet and delicious taste.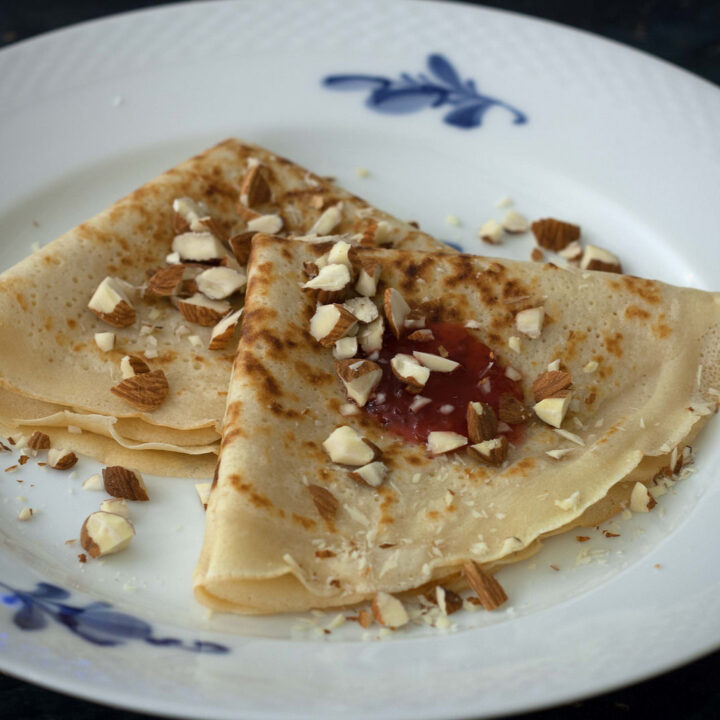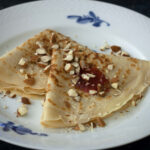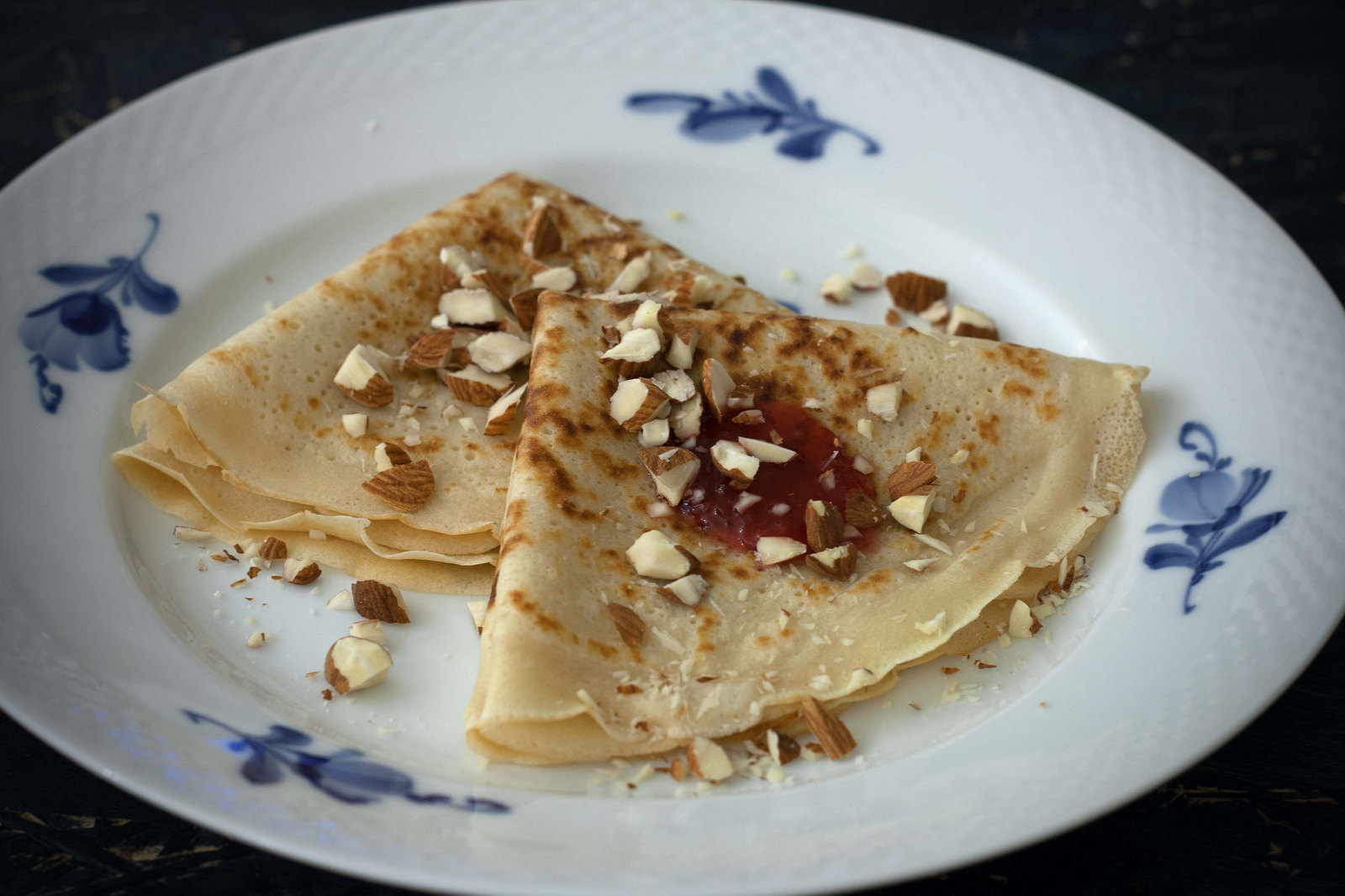 On this page I would like to share a great pancake recipe. I know that pancakes are not a Danish invention and I am actually not sure where the first pancakes were made. I also know that the Internet and cooking books have tons of great pancake recipes. However, this recipe I'm sharing here today is the most traditional way the pancakes are made in Denmark - that is also why I have called this recipe Danish Pancakes. Depending on where you are from in the world the taste and shape of a pancake can be very different.
What is a Danish Pancake
In Denmark the pancakes are round, very thin and a little crisp. The pancakes are fried on a frying pan in a little butter and then served directly after. The pancakes are normally sprinkled with some sugar, smeared with jam or served with ice cream - super delicious. If you have some pancakes leftovers - yes that can actually happen - then you can cover them with some plastic foil and keep them in the fridge. Serve them later after you have heated them a little in a microwave.
How to make Nordic Pancakes
It is super easy to make a batch of these Danish pancakes. In a large bowl, all the ingredients are mixed together in steps. I normally use my kitchen machine for this step. However, you can also just use your hand mixer. Once you have prepared the pancake batter, you can move on to the frying part. This step is actually the one, which I think differs the most from other ways of making pancakes. In Denmark, it is all about getting the thinnest pancakes possible. On a frying pan add a little butter and let it melt before adding some pancake batter. Lift the frying pan away from the stove and make circular movement with the pan to distribute the batter in an even and thin layer. Then fry for a couple of minutes and flip the pancake over. Fry a little more and it is ready to be served.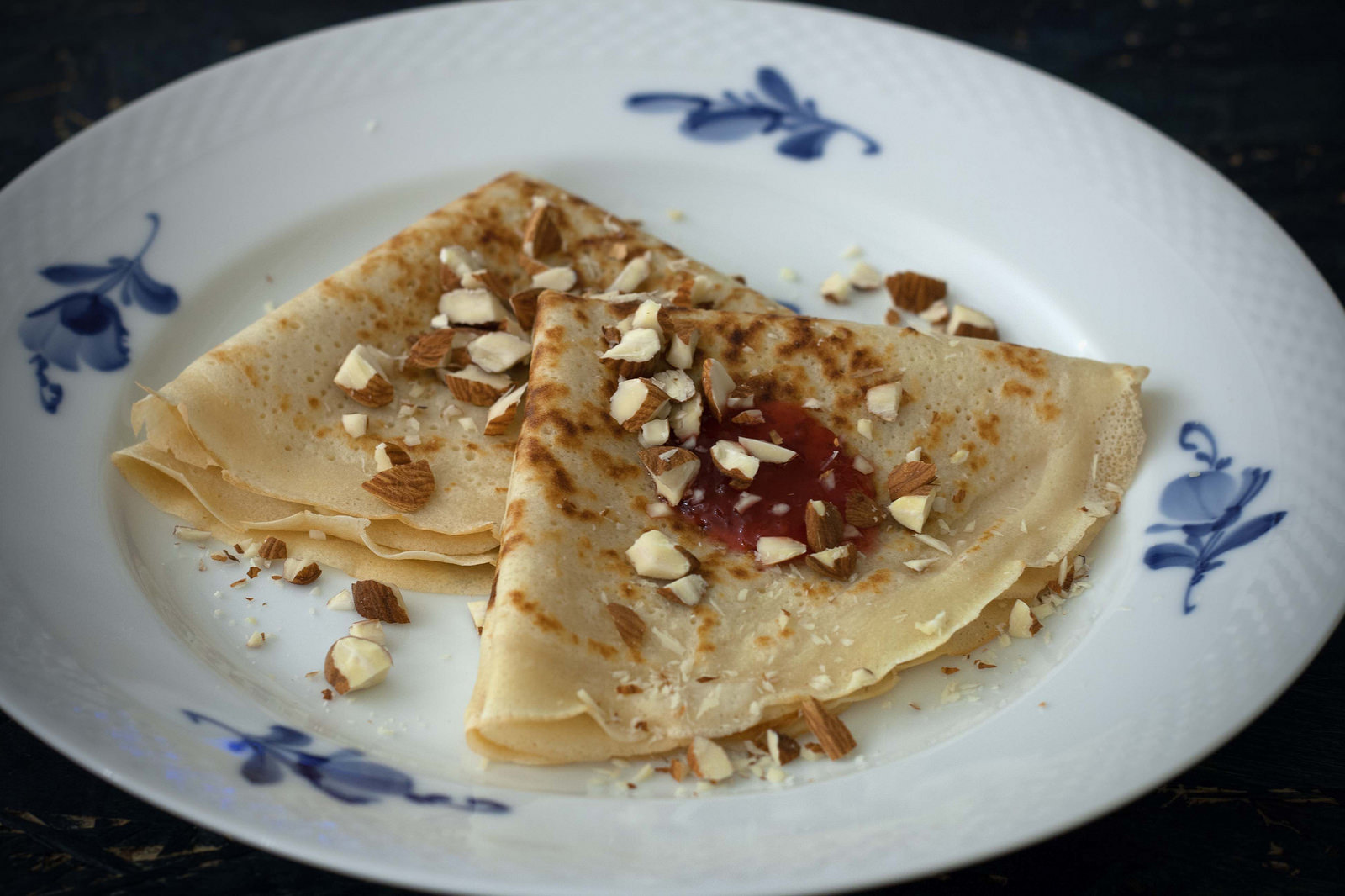 Ingredients
375

g

all-purpose flour

1

tsp

salt

1

tsp

vanilla sugar

(or vanilla essence)

1

tbsp

sugar

7

dl

milk

4

eggs
Instructions
In a large bowl; mix all-purpose flour, salt, vanilla sugar and sugar.

Slowly add the milk while whisking using a mixer

Finally, add the eggs one-by-one while whisking using the mixer.

Let the pancake batter settle in the fridge for about 30 minutes.

Heat up a frying pan; add a little butter and some pancake batter. Distribute the batter by tilt the pan around in circular movements. The batter should only just cover the pan. Danish pancakes are as thin as possible.

Fry the pancake until the batter is not liquid anymore, then flip it over and fry for another couple of minutes.

Continue making the rest of the pancakes.
Notes
In Denmark, it is a tradition to serve pancakes smeared with jam, sprinkled with sugar or some scoops of vanilla ice cream.