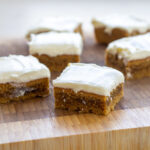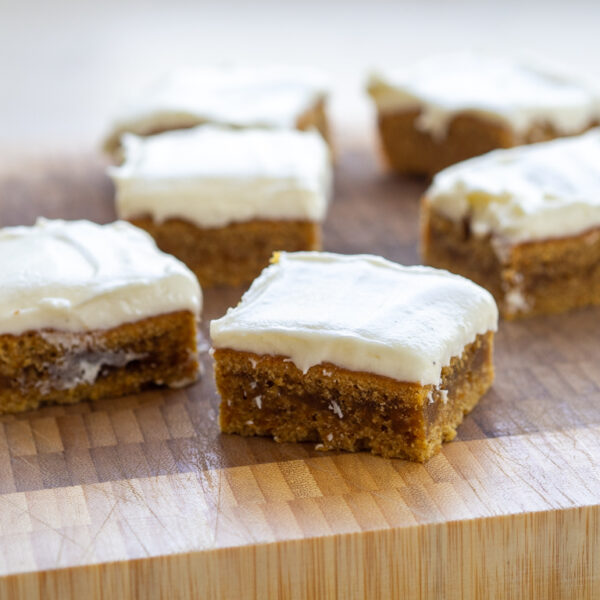 Print Recipe
Nordic carrot cake with cream cheese topping
Super easy and traditional recipe for Nordic carrot cake with cream cheese topping. This recipe is the old-fashioned and traditional recipe which has been used for generations in Denmark.
Carrot cake
300

g

brown sugar

2

dl

vegetable oil

4

eggs

375

g

carrots

275

g

all-purpose flour

1

tsp

salt

2.5

tsp

baking powder

2

tsp

cinnamon
Cream cheese topping
300

g

cream cheese

180

g

butter

270

g

powdered sugar

2

tsp

vanilla powder

(or essence)
Whip the brown sugar and oil well together while adding the eggs one by one.

Peel the carrots and grate them finely. Add them to the brown sugar mixture.

Add the dry ingredients and mix it all together.

Pour the cake batter into a greased dish with a size of about 20x30 cm (8x12 incand bake it at 185 C (365 F) for about 40 minutes. The baking time depends on the size of the dish. The cake is finished when there is no batter on a fork that is inserted in the cake.

The cheese cream is easily made by whipping all the ingredients together.

The cheese cream is spread evenly over the cake when it is baked and cooled.