The traditional danish red cabbage also known as Rødkål. This cabbage is traditionally eaten at Christmas time and especially together with Danish Roast Pork with Crackling (Flæskesteg). It is easy to make.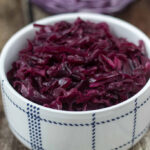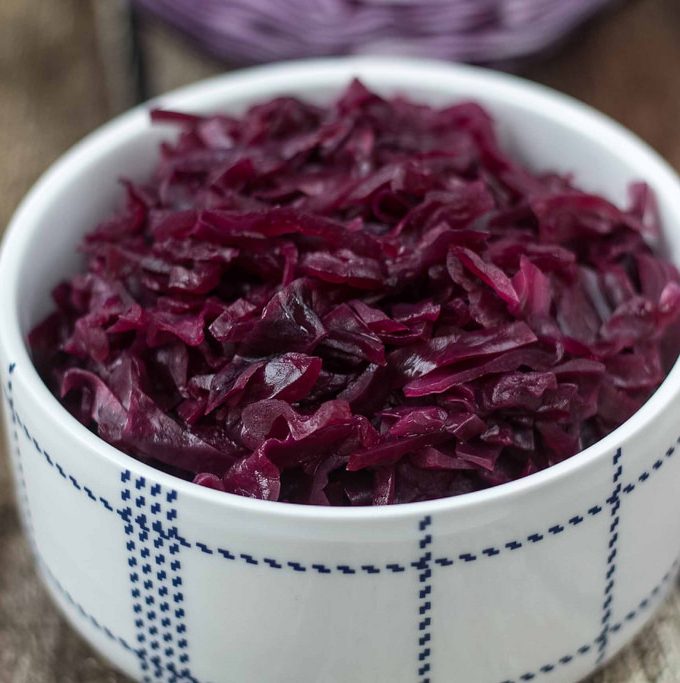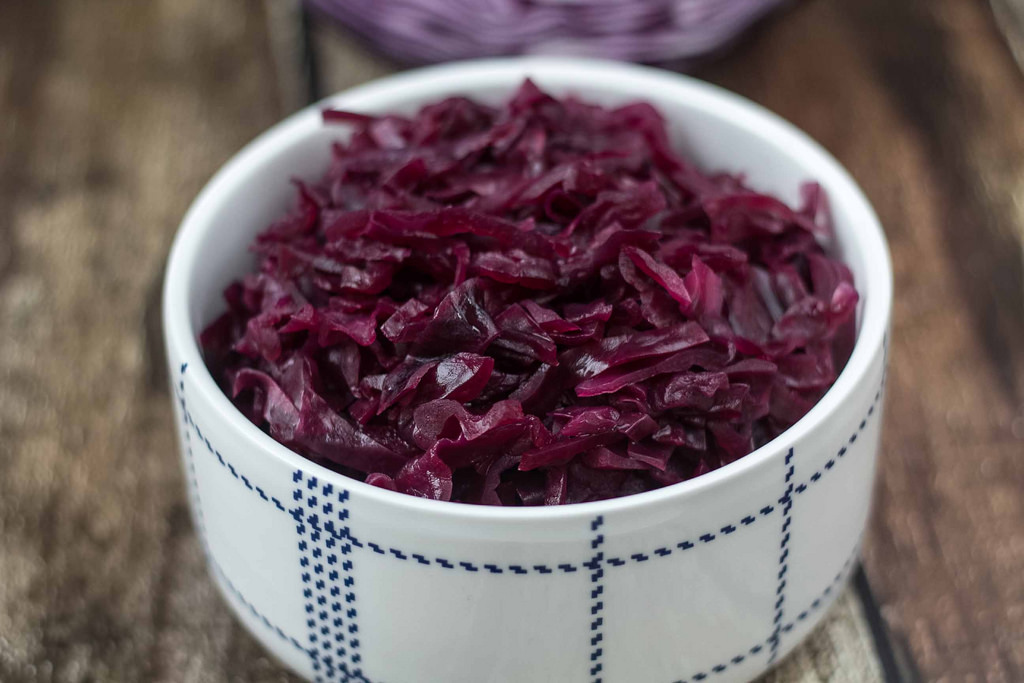 Total Time:
1
hour
20
minutes
Ingredients
1

kg

red cabbage

(2.2 lb)

2

dl

vinegar

(3/4 cup)

1.5

dl

currant juice or elderberry juice

(2/3 cup)

150

g

sugar

(5 oz)

1

tsp

salt
Instructions
Step 1: Finely shred the red cabbage and make sure that the pieces are not too long. Put the shredded red cabbage in a large sauce pan.

Step 2: Pour the vinegar in the sauce pan, turn on the heat and let it simmer for about 30 minutes. Stir in the cabbage regularly so that it doesn't burn to the bottom of the sauce pan.

Step 3: Add the juice, sugar and salt to the sauce pan and let it simmer for another 30 minutes or until it has the right consistency. The consistency is basically up to you - the longer you cook it the softer you will get the red cabbage.

Step 4: Clean some glass jars using boiling water. This will kill all bacteria so that the red cabbage will last longer. Pour the red cabbage onto the jars and seal them right away. Keep the jars refrigerated.